'I Am the ROI': Christian Gray
Christian Gray's passion for serving others led him to pursue not one, but two graduate degrees from UNO's College of Public Affairs and Community Service.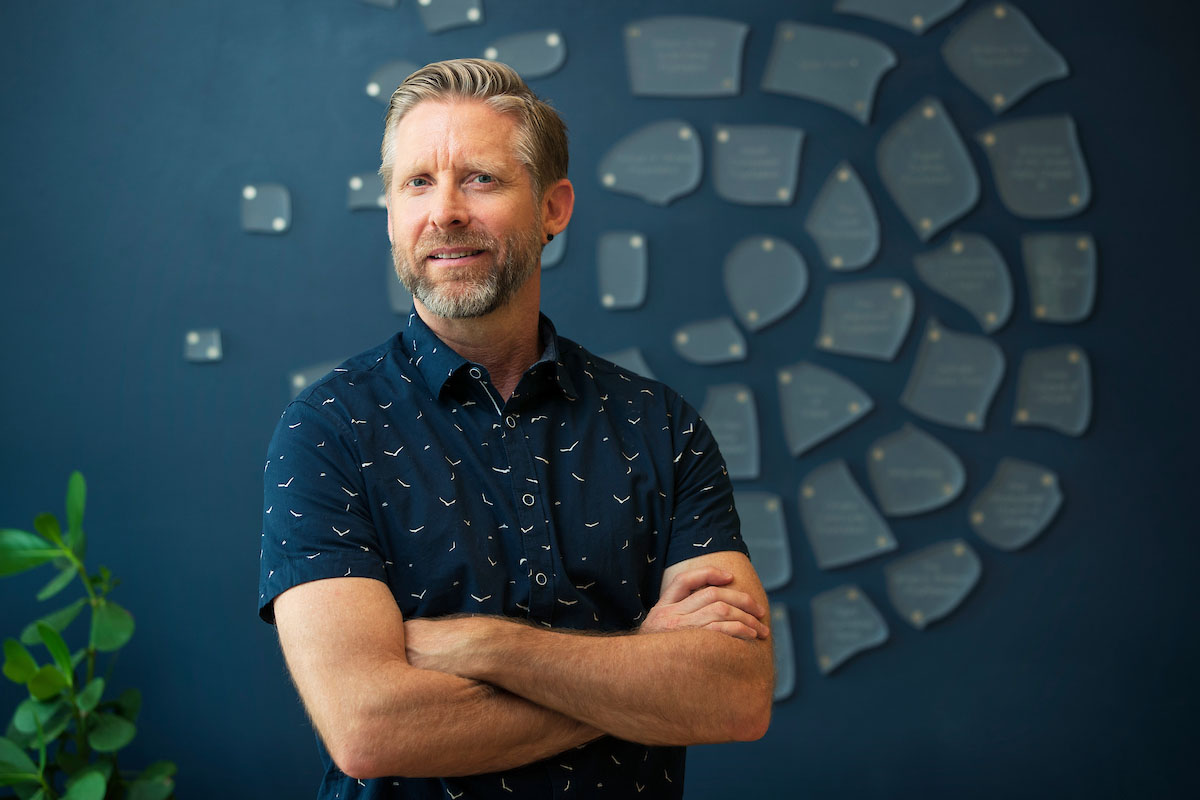 Christian Gray, Executive Director of Community Development, inCOMMON Community Development in Omaha.
Christian Gray's passion for serving others led him to pursue not one, but two graduate degrees from UNO's College of Public Affairs and Community Service.
Gray is the executive director of community development for inCOMMON Community Development, a local non-profit that strives to stop poverty at the roots by uniting and strengthening vulnerable neighborhoods.
Volunteering in the community with his family led him to realize that he found such work to be fulfilling; a realization that sparked a drive to learn more.
"I found out that I just became really thirsty for knowledge within this field," Gray said. "I started doing a lot of my own personal academic reading, and then that led me into the classroom. Anytime you can couple your education experience with your passions it's such a great fit."
Gray earned master's degrees in urban studies as well as public administration from UNO. Both degrees have helped him on a daily basis to further inCOMMON's efforts to break down socioeconomic barriers in Omaha while also fulfilling his passion for serving others.
"My master of urban studies degree really prepared me to think about the context of doing neighborhood and community development in a thoughtful, contextual way," Gray said. "Public administration provided a lot of sound training in leading a nonprofit organization."
inCOMMON's efforts are driven by on local leadership, mobilizing neighborhood residents to transform historically disinvested places into places of opportunity. The nonprofit points to the notion that disparity is geographically oriented.
"In order for us to find ourselves in a place of thriving and see every member of our community experience vibrant community, we really have to look at geography and how to disassemble some of the things that have really worked against people – both historically but also things that have carried over into present day," Gray said.
What he learned in these programs tie in perfectly with inCOMMON's approach to strengthening communities by investing in people within them.
"One of the things that really stood out to me in my UNO education experience was digging into this concept of asset-based community development," Gray said. "It says that everybody in the community has something to offer, and so the more diversity you have in your community, the more skills, resources, and experiences you have to be able to create something lasting."
As Gray moves forward in his career and in helping the communities inCOMMON serves to thrive, he will continue to draw on his experiences at UNO.
"Something really special about UNO, at least in my experience, was the opportunity to engage with local leaders and organizations doing great work in the community, then developing those relationships and carrying those relationships forward."
"It's not just sort of an armchair version of academia but a real opportunity to engage at a grassroots, on the ground level right here in our own community."
About 'I Am the ROI'
'I Am the ROI' introduces you to alumni whose return on their investment in a UNO education goes far beyond career opportunities. UNO brought out the best in these leaders, change makers and innovators who are making a difference in our communities and enriching our quality of life.
This is a joint storytelling effort by UNO's Office of University Communications and the UNO Alumni Association.
About the University of Nebraska at Omaha
Located in one of America's best cities to live, work and learn, the University of Nebraska at Omaha (UNO) is Nebraska's premier metropolitan university. With more than 15,000 students enrolled in 200-plus programs of study, UNO is recognized nationally for its online education, graduate education, military friendliness and community engagement efforts. Founded in 1908, UNO has served learners of all backgrounds for more than 100 years and is dedicated to another century of excellence both in the classroom and in the community.
Follow UNO on Facebook, Twitter, Instagram, TikTok, LinkedIn, and YouTube.