Spring 2023 UNO Magazine Now Available
The Spring 2023 issue of the award-winning UNO Magazine has been released and is currently arriving at the homes of UNO graduates around the globe.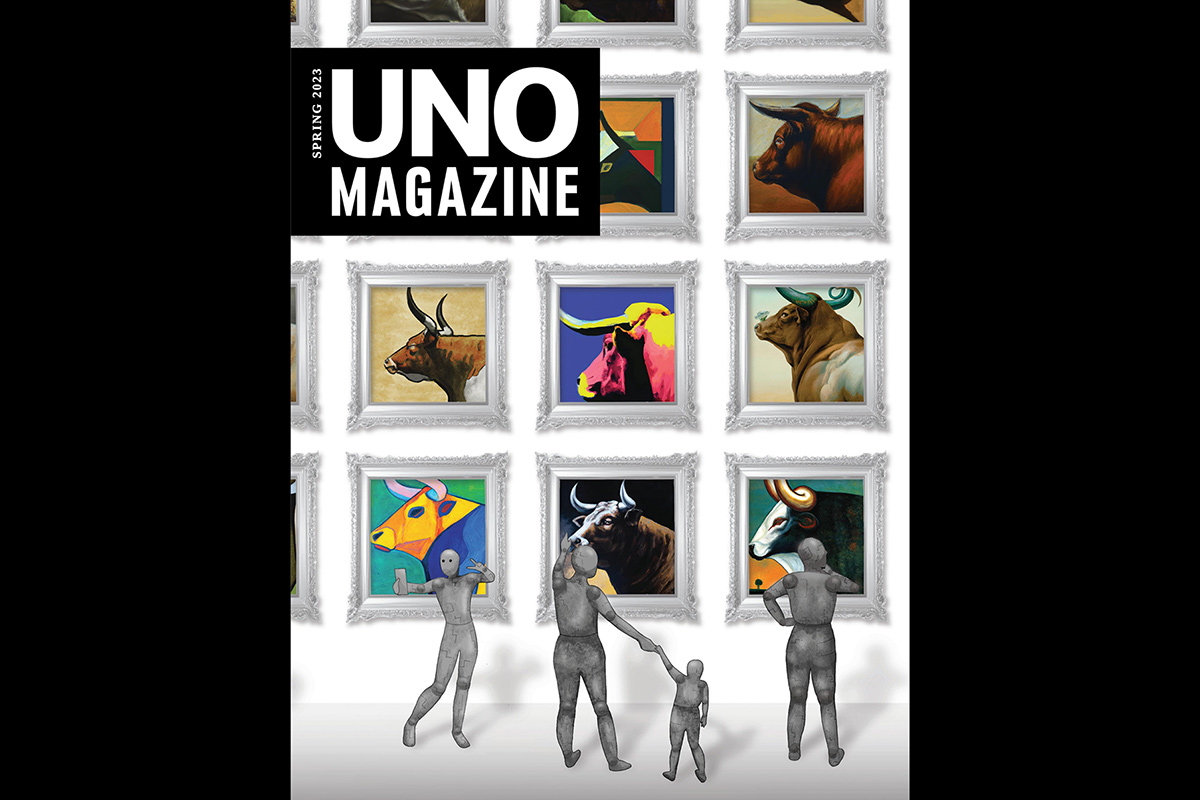 "The Future Now"
Mavericks are shaping the future, today. This issue of UNO Magazine shares the solutions they are implementing to address teacher and tech workforce shortages; how they are increasing student access and affordability through digital course materials; the expertise they are providing on preventing virtual terrorism and geoengineering catastrophes; the engagement opportunities they are creating to make our society more just and inclusive; and more.
Read the Spring 2023 UNO Magazine by viewing the Flipbook or exploring the articles below.
About the UNO Magazine
UNO Magazine is the flagship publication of the University of Nebraska at Omaha (UNO) and is published three times a year as a collaborative effort of UNO, the University of Nebraska Foundation, and the UNO Alumni Association.