UNO Joins APLU-Led Aspire Institutional Change Network
published: 2023/09/22
contact: Brandon Bartling - Office of Strategic Marketing and Communications
email: unonews@unomaha.edu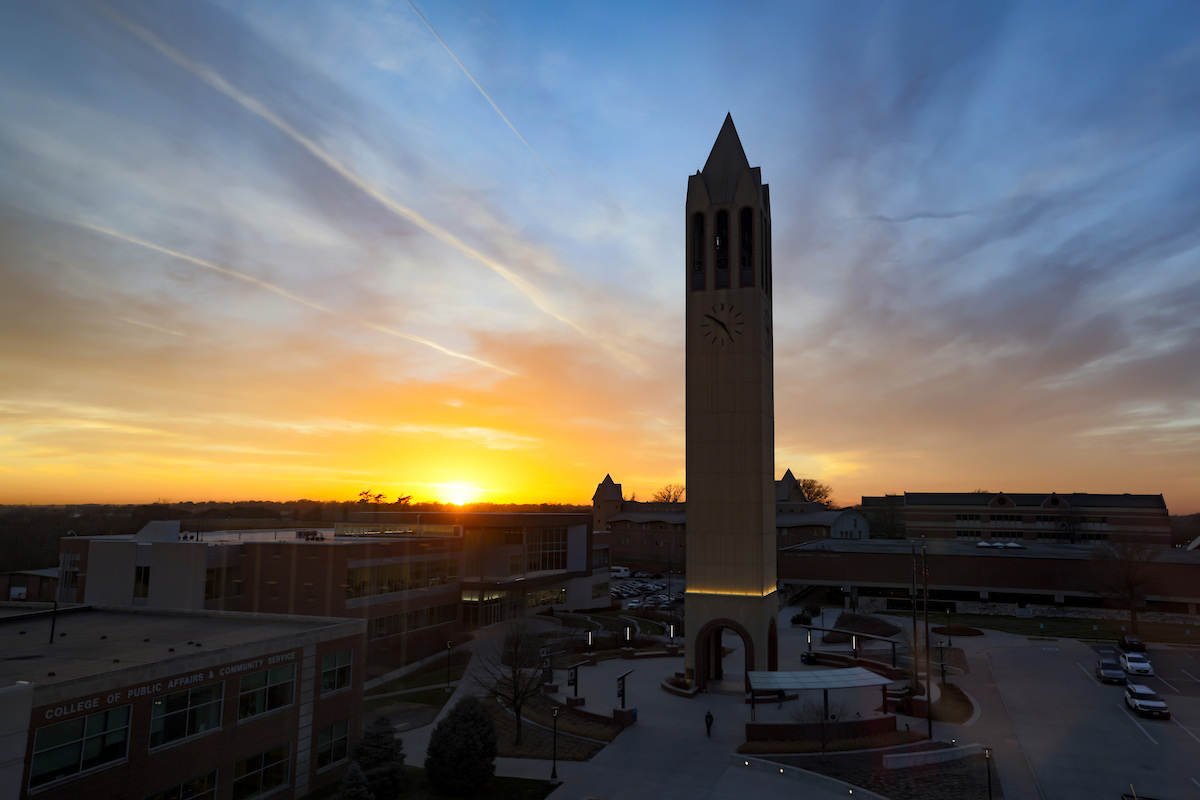 The University of Nebraska at Omaha (UNO) is one of eight public research universities joining the Association of Public and Land-grant Universities (APLU)-led Aspire Alliance institutional change initiative, a national effort to attract, retain, and support faculty as they work to advance their universities' education, research, and engagement missions. The Aspire Alliance is part of the National Science Foundation Eddie Bernice Johnson INCLUDES National Network.
'As an urban metropolitan university, joining the APLU's Aspire Alliance initiative sends a signal to faculty nationwide that UNO is committed to faculty recruitment and retention, and is uniquely positioned to thrive in this partnership that so closely aligns with who we are as a campus," UNO Chancellor Joanne Li, Ph.D., CFA said. "I look forward to how this initiative develops and advances these three significant parts of the Maverick DNA: High quality academics, leading research and creative activity, and a commitment to our community."
Amid a fiercely competitive landscape for talent, an institutional environment that attracts, develops, and supports high-performing faculty is essential to public research universities success.
"We're delighted to welcome eight public research universities to join in this critically important work," said Howard Gobstein, Senior Vice President for STEM Education and Research Policy and Director, Aspire Alliance. "These institutions are laser-focused on supporting faculty so they can advance the public interest through their education, research, and engagement missions."
The other universities in the cohort are: University of Colorado, Boulder; Fort Valley State University; University of Illinois Chicago; Kent State University; University of Maine; Washington State University; and Wayne State University.
The IChange Network uses an institutional- and community-based approach to create a customized action plan that helps colleges and universities addressing practice and policy barriers that exist in:
Institutional context, including culture and climate;

Faculty recruitment, including outreach, building candidate pools, and candidate selection;

Faculty hiring, including job offers, negotiation, and onboarding; and

Faculty retention, including professional development, promotion and tenure, and job satisfaction and support.
Universities work in a launch cohort in which the APLU team provides each institution tools and technical support to create a campus-based team of senior academic leaders to champion the work, including a self-assessment of institutional faculty, a practice and policies audit, and the creation of a draft data-informed action plan.
The eight universities announced today join 54 universities already involved in the Aspire Alliance's Institutional Change effort. Institutions implement their action plan, focusing on making changes that improve institutional culture, faculty recruitment, faculty hiring, or faculty retention. They also join regionally based peer groups where they collaborate with other participating institutions on the finalization and implementation of their action plans. These groups share challenges and best practices and collectively collaborate to advance faculty success through joint planning and support. More than three dozen public research universities are already engaged in a thriving network.