UNO Academic Advising Council Names Angie Centarri Advisor of the Month
Centarri was nominated by her peers for her dedication to student success.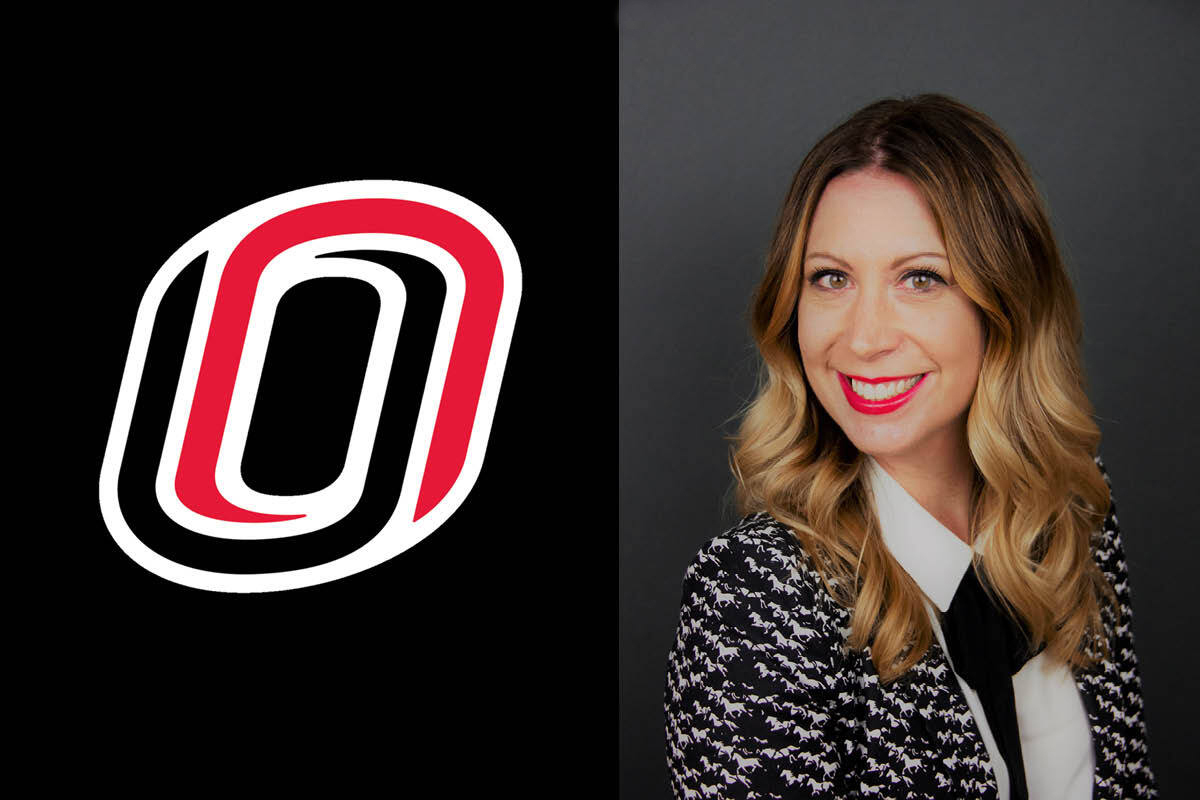 Angie Centarri, Academic Advisor I, in the College of Arts and Sciences Psychology Department, was recently named the "Advisor of the Month" by the Academic Advising Council (AAC) for the month of September.
The award will be presented to Angie at the September Academic Advising Council meeting.
Angie had an astounding 13 nominators who said, "Angie is a real go getter! She is resourceful and has a way of problem solving any issue that she comes across. The students love their interactions with her, as they navigate their way through the university system. This past spring, she was an integral part in planning and coordinating the Festival Of Achievement for our department. Once a year we have a celebration of our students' accomplishments and Angie stepped up to the plate to get things done. She is well organized, has a positive attitude, and regularly goes above and beyond not just for the students but, for the department. She is well-deserving of this award and we are lucky to have her as a part of our team."
"Angie has been a tremendous asset to the psychology department for several years now. She is accessible, friendly, and helpful to students and faculty. Many times she has helped me answer questions for our students around graduation requirements, registration issues, and other challenges. We are very grateful to have her as part of the department!"
"She's really helped psych students."
"Angie efficiently maintains a very heavy advising load. She knows the requirements better than anyone as well as the strengths and weaknesses of various courses and/or faculty and uses that knowledge to provide high quality advising. In addition, Ms. Centarri is highly professional and likeable. She always has a positive attitude. Most importantly, she always puts the student first!"
"Angie has been a godsend for the psychology department. The undergraduate degree requirements and all of the pre-reqs can make learning the ins and outs of the program daunting for a junior faculty member like myself. Angie is always helpful when I ask advising questions, has helped coordinate the waitlist for required courses I teach, and extremely knowledgeable about all things advising. Her responses to me, as well as to students, have been prompt and helpful. She is a major asset to our department and deserves to be recognized for her efforts!"
"(She is an) excellent advisor with a huge number of students."
"Angie is awesome! She is kind and patient with the students and is so efficient with providing not only the students but the faculty members information such as links and attached documents, etc. She also did a checklist form for all psychology requirements that my 160 students in Career Paths in Psychology appreciate as (it is) so clear and accurate!"
"I am constantly asking Angie to look over my 'Surviving UNO' module of my Career Paths in Psychology class. She has done so and provided great feedback to me in order to improve this course required of all psychology majors. I can't say enough about Angie! She rocks it!"
"Angie is a champion at supporting students! She is very responsive and provides helpful guidance to students as they navigate courses and future career options. As a colleague, Angie has been a valuable partner as we developed a new undergraduate concentration (e.g., examining how courses align with requirements, course sequence, etc.). Angie also spearheaded our Celebration of Achievement in the spring to recognize student accomplishments within the department. She is always willing to help!"
"Angie is highly professional in her interactions with faculty and staff and is always seeking additional information that can help improve her advising sessions. Moreover, she seems to go above and beyond to make sure that students have the best advising experience possible. We are very fortunate to have Angie in the department and she is very deserving of this recognition."
"I can always count on Angie to go the extra mile in helping students. If I email her with a question, she responds quickly with all the details I need to assist an advisee. She knows every aspect of our complicated advising system and can help students navigate it far more easily than anyone else in our department. I don't know what we would do without her!"
"Angie Centarri is an outstanding advisor and a huge benefit to the psychology department and our students. I was the chairperson involved in hiring Angie and worked very closely with her over the years until I stepped down as chair last year. She is a fantastic advisor — knowledgeable, dedicated, personable, realistic, and nearly unflappable. She has an amazing work ethic. Students and faculty all like and respect her. Her outstanding work for years as our sole professional advisor has benefitted our students immensely. We are so very lucky to have someone as competent and committed as Angie working tirelessly to ensure that our students stay on track to be well-informed and successful graduates of UNO!"
"Angie is super helpful helping students to navigate. She's fully booked and busy helping."
"Angie is amazing and so incredibly thoughtful. She advocates for our students so well and she is a wonderful colleague."
For being selected as the AAC Advisor of the Month, Centarri will receive a certificate and gift card.
Nominate an Academic Advisor for the "Advisor of the Month Award"
If you know one of your colleagues has gone above and beyond in their exceptional service to students, their colleagues and/or the university, nominate them for the Advisor of the Month Award! Each month, one advisor will be selected at random from the nominations to receive the award at the Academic Advising Council meeting. All nominees will be recognized by AAC for their work.
Nominees must be at least .5 FTE whose primary role is academic advising. Once selected, advisors would not be eligible to receive the award again for one calendar year, although they can still be nominated in recognition of their work.
To nominate an academic advisor, complete the nomination form on the AAC website.
About the Academic Advising Council (AAC)
Monthly forums keep advisors up to date on topics ranging from best practices in advising to technology and program updates. The group, which formally launched in 2011, welcomes not just advisors to its meetings, but also many other professionals on campus who support UNO students.
The Academic Advising Council meets the third Thursday of each month at 1:30 P.M.