Nebraska State Court of Appeals Holds College Campus Initiative at UNO
published: 2023/09/18
contact: Bella Watson - Office of Strategic Marketing and Communication
email: unonews@unomaha.edu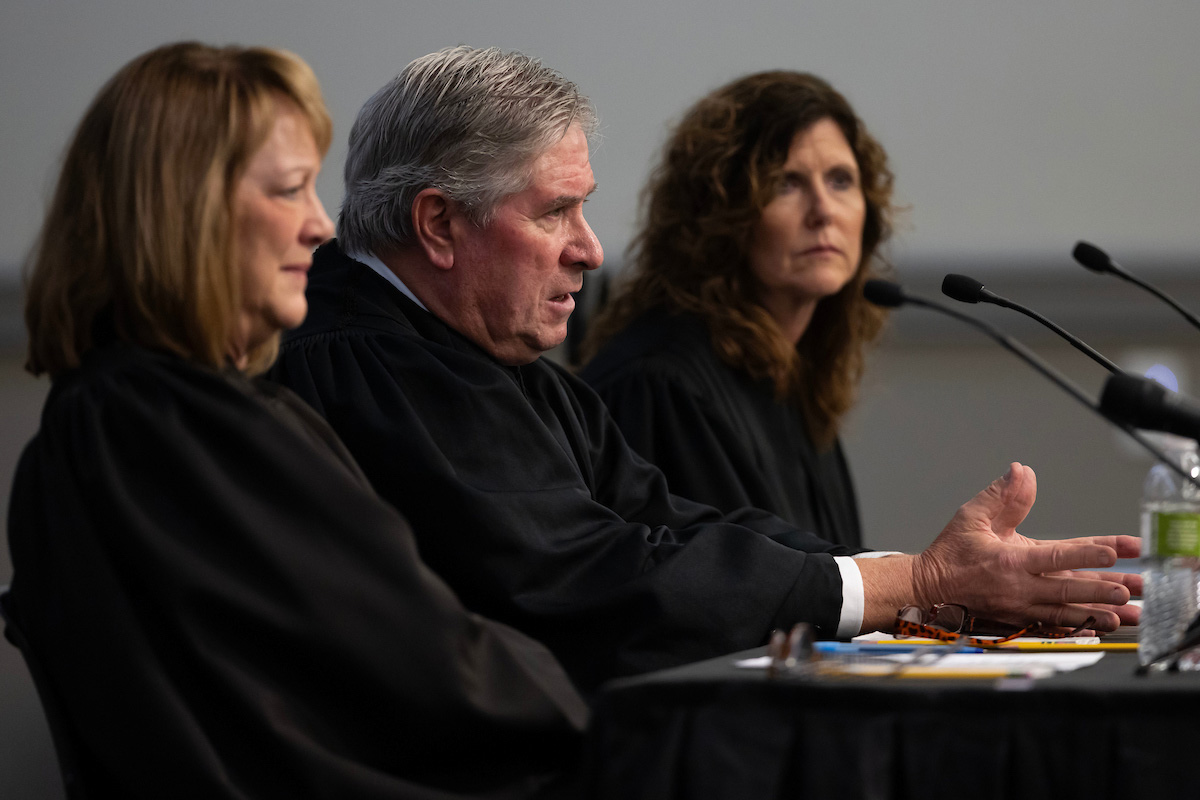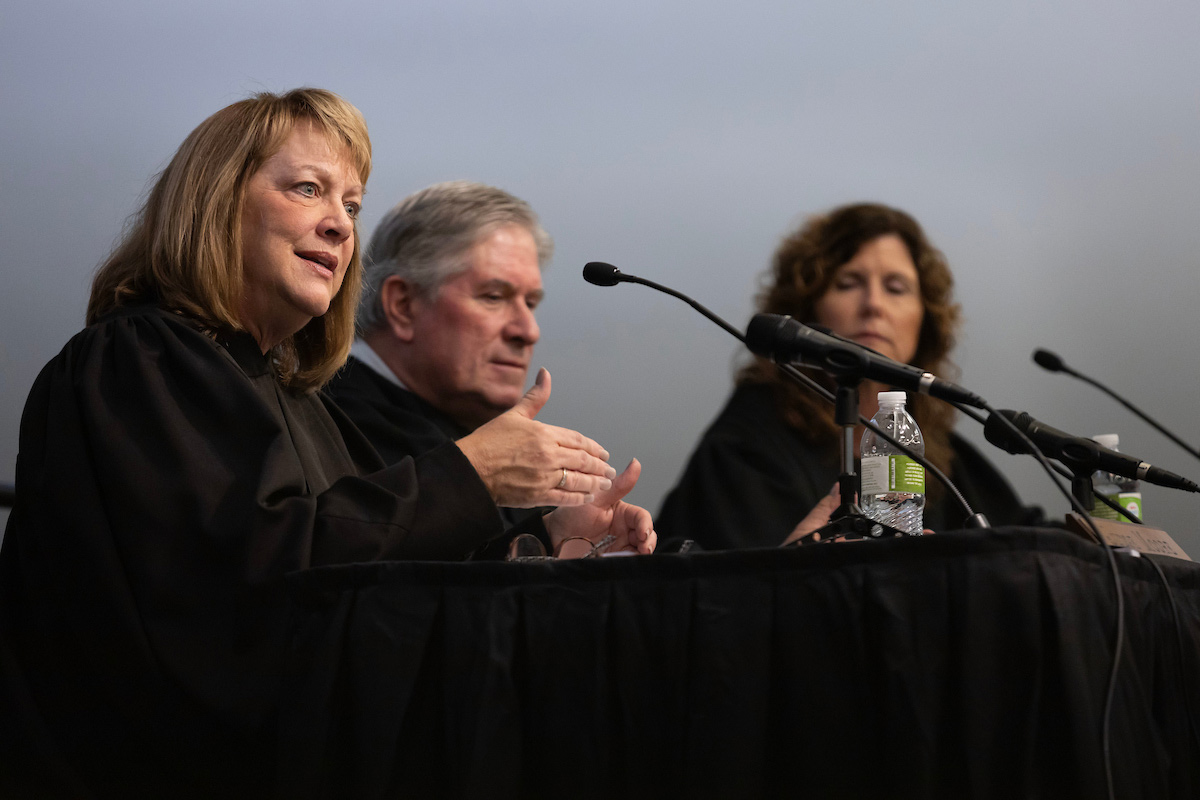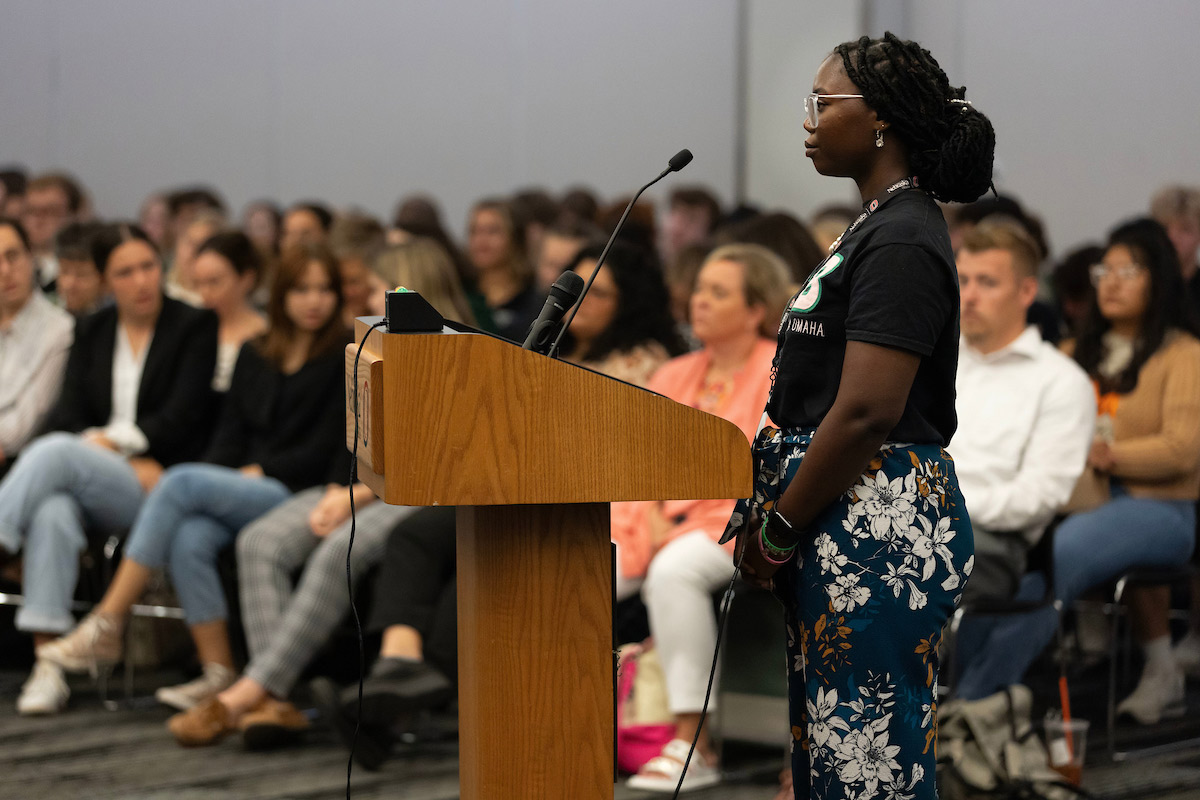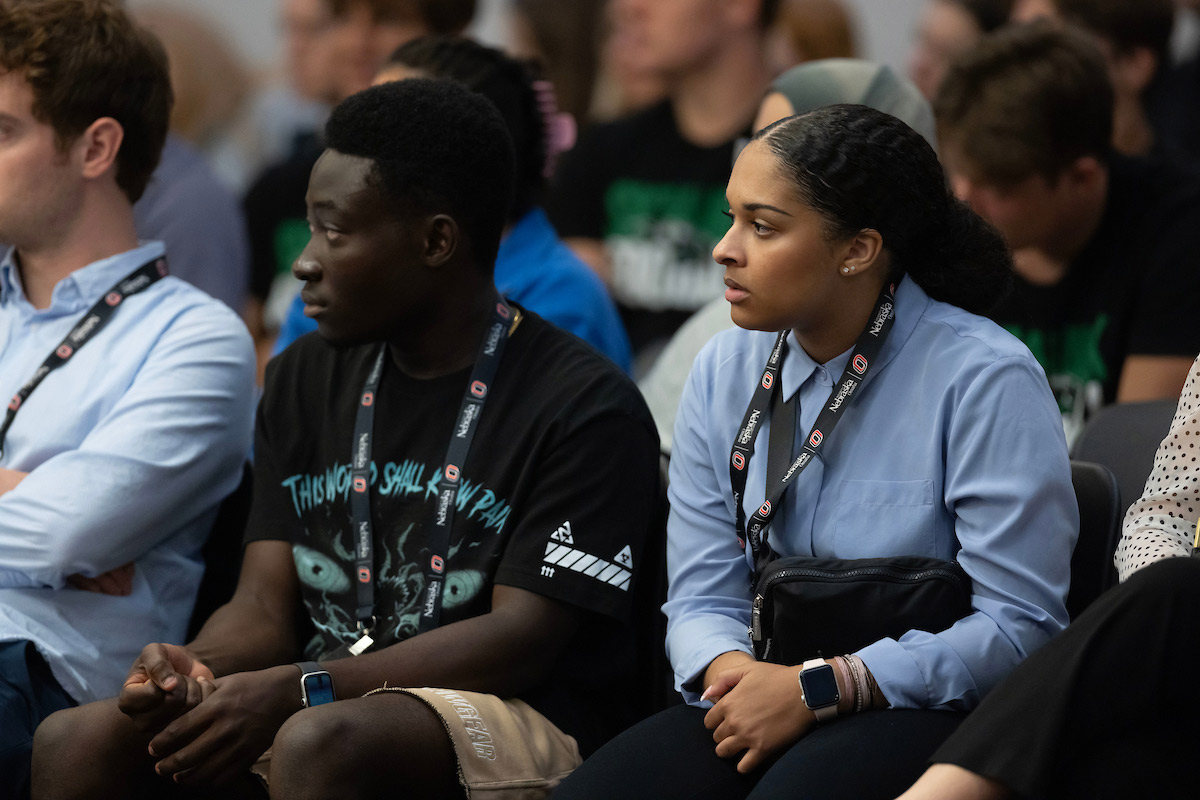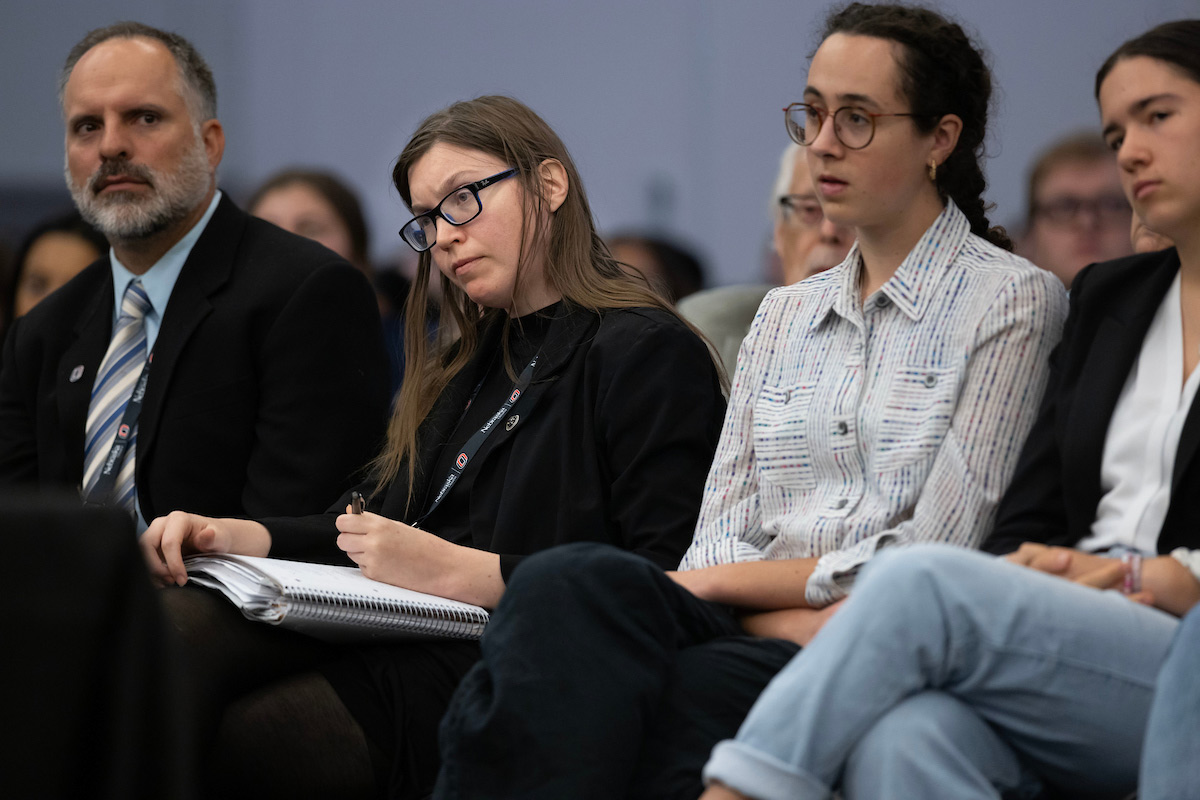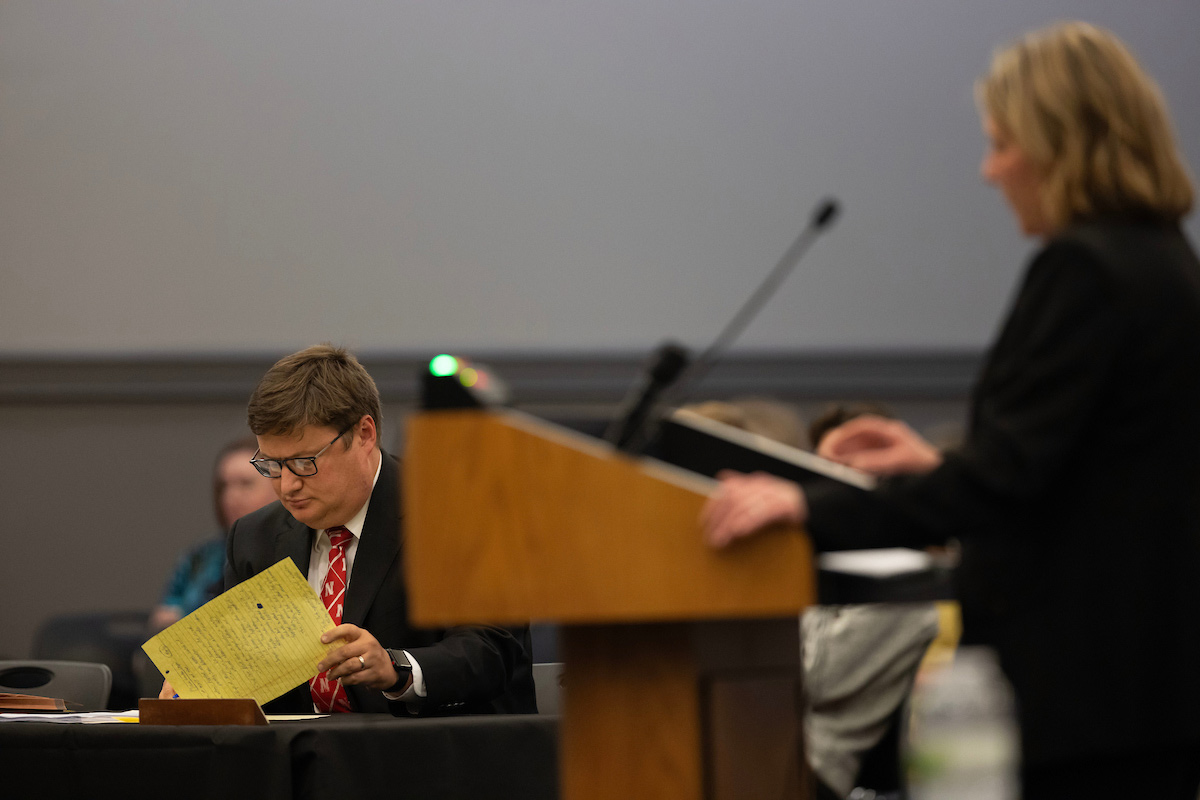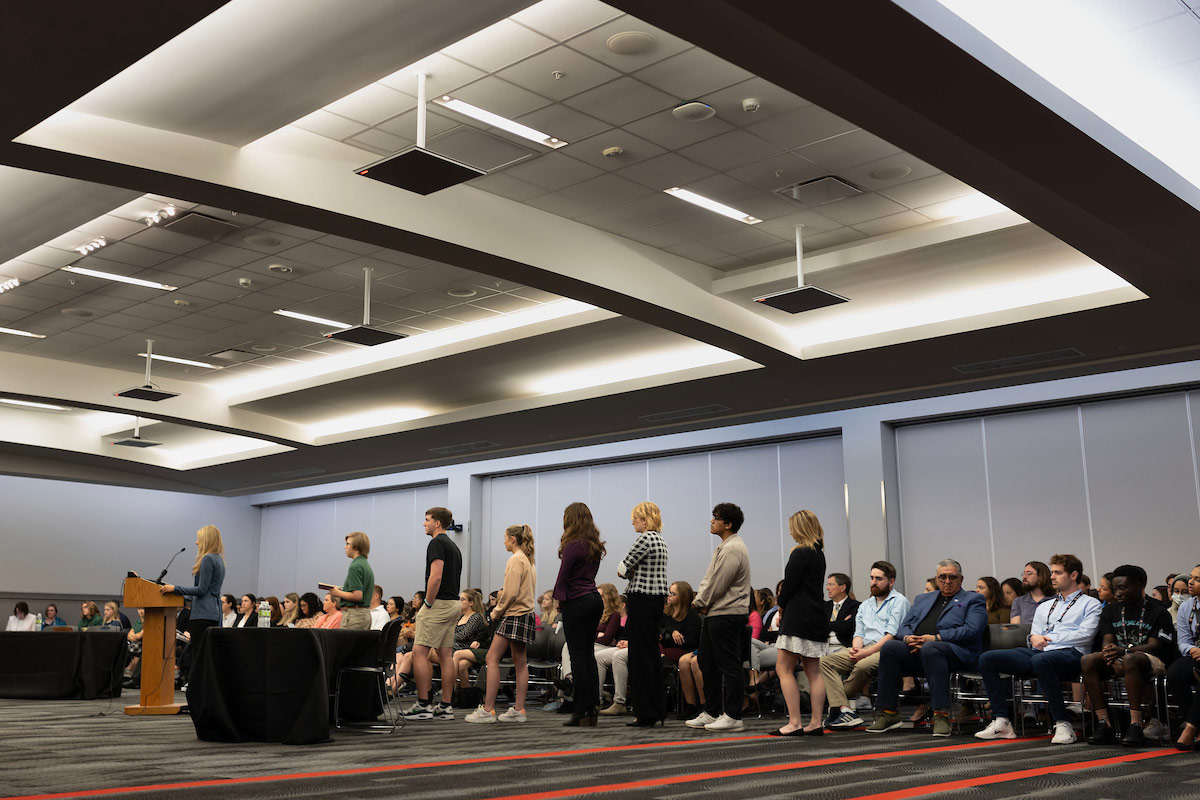 In honor of Constitution Week, the Nebraska State Court of Appeals held their annual educational and community outreach program, which consists of hosting their court room proceedings on college campuses. The effort, known as the College Campus Initiative, allows spectators an intimate look at the judicial process by bringing courtrooms to classrooms, and this year's iteration was held on the University of Nebraska at Omaha (UNO).
Approximately 225 attendees came to watch as the Nebraska State Court of Appeals hosted a total of four hearings at UNO's Milo Bail Student Center. The room was filled with eager UNO students, community members, and attendees from Omaha's K-12 schools, all of whom gathered together to witness the inner workings of Nebraska court proceedings.
Guests were greeted with an opening statement by Destynie Sewell, J.D., assistant professor of business law and ethics at UNO's College of Business Administration (CBA). Attorney Robert "Bob" Mullin then spoke with the group to provide some important information regarding the judicial branch, court room proceedings, and proper court room etiquette.
A total of four cases were heard by six distinguished Nebraska judges across two sessions inside of the Milo Bail Student Center Ballroom. The subject matter of the cases ranged from appeals against criminal cases, such as disturbing the peace and driving under the influence, to appeals against civil rulings such as child custody and unlawful termination.
After each of the two sessions, attendees had the ability to ask questions of the panel of judges. Many high school and college students stepped forward to ask the judges a variety of questions on everything from the judicial process, to how to become a lawyer, to how to best prepare yourself for trial.
"Major in something you like, so that you succeed and do well. Find something you like, do your best, and do it well," said Judge Francie. C. Riedmann when asked what the best course of action is for an undergraduate degree when you plan on later pursuing law school.
The Nebraska State Court of Appeals' College Campus Initiative brought the world of judicial proceedings to the heart of UNO's campus. More information about events planned throughout Constitution Week can be found on the UNO Events Calendar..