From Early Morning Enthusiast to Aspiring Journalist
published: 2023/09/18
contact: Bella Watson - Strategic Marketing and Communications
email: unonews@unomaha.edu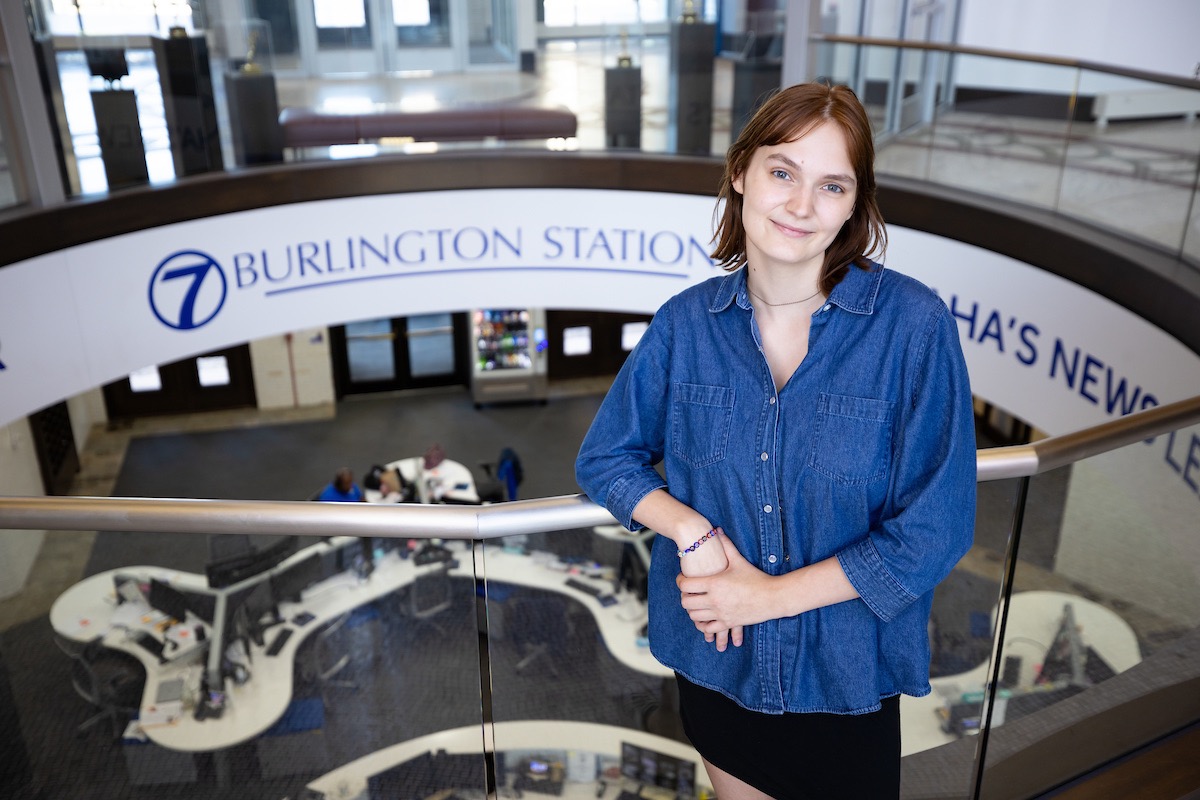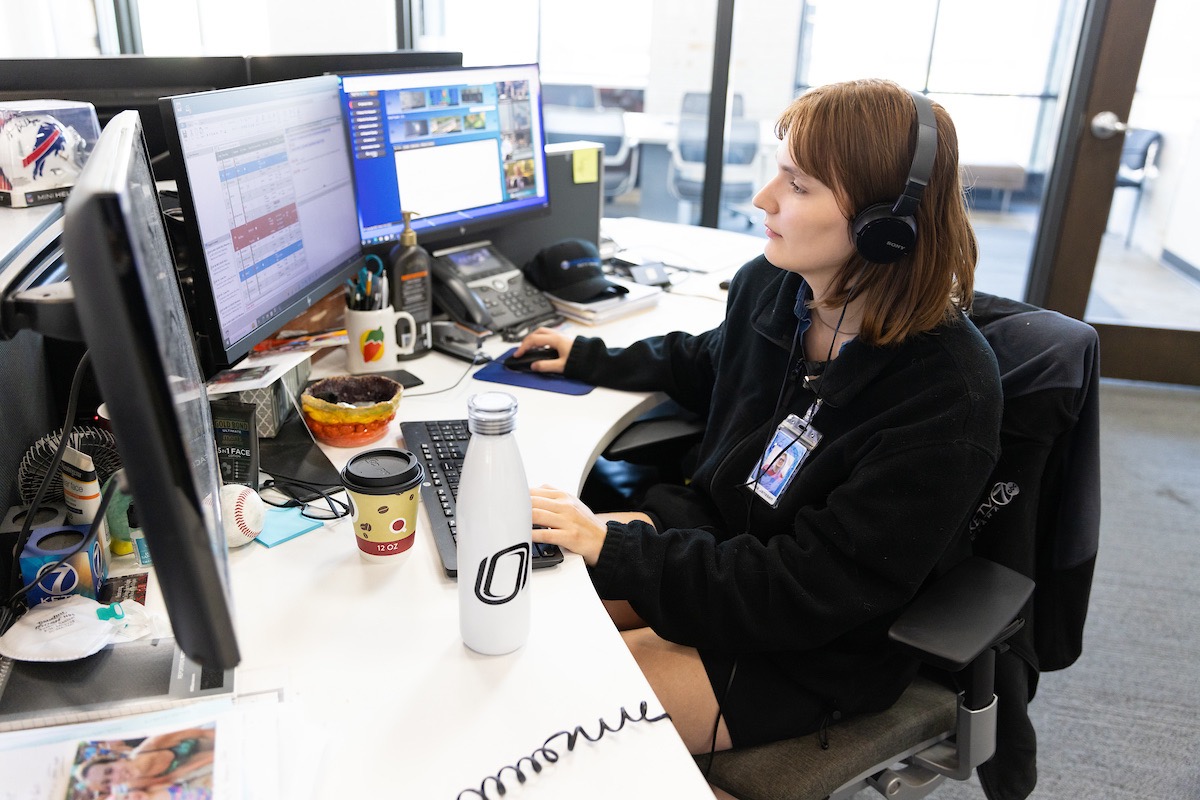 Instead of growing up watching early morning cartoons before school each day, Jenna Janssen usually found herself watching the local news. She was fascinated not only by the news stories, but by the complexity that went into producing each broadcast. She wanted to understand every detail, from the anchor's presentation style, to the scriptwriting, to the video crew's editing techniques.
Janssen graduated from Omaha South High School in May 2021 and chose to attend the University of Nebraska Omaha (UNO) the following fall semester. They had been involved in theater throughout high school, but upon arriving at UNO, they knew they wanted to find new interests and gain new skills through experience.
She began her freshman year as undeclared, but upon experimenting with different courses and recalling her fascination with early morning broadcasts, her passion for journalism was reignited. Today, Janssen is a junior at UNO in the College of Communication, Fine Arts and Media (CFAM). She is pursuing a degree in communications with a focus in creative media, as well as two minors in studio art and theater. Janssen said that attending UNO really allowed her to explore different paths, and provided her with the ability to make new connections.
The aspiring communications professional is involved in several extracurriculars and internships at UNO. These experiential learning opportunities allow her to develop new skills and hone in on potential careers to pursue. During the fall semester, Janssen works with the Maverick Digital Network which helps record and broadcast UNO sporting events; with MavRadio, UNO's student-run radio station as a social media manager; and with Maverick Productions, UNO's student programming board.
"UNO has provided me with great opportunities that have allowed me to become more confident in my work," Janssen said. "I've learned so many things, like how to properly write a news story, the right way to email in a professional setting, and how to work with a team."
This year, Janssen will also take on the role of news editor for the Gateway, UNO's student newspaper. As the news editor, she will be responsible for reporting news relevant to the university, acquiring writers for her team, editing all news publications, and attending board meetings.
"I remember asking myself when I was little, why do we have to limit ourselves to one career aspiration, when there's so many out there?" Janssen said.
This mentality, along with an eagerness to learn and insatiable curiosity is what drives Janssen to stay involved in their chosen career field in as many ways as possible, both on campus and in the community. Outside of the university, she works with local radio station KVNO, Omaha's only classical station, as a student reporter.
Recently, Janssen has accepted a position as an intern with KETV News Watch 7, Omaha's ABC station. She was originally contracted to work for the news station for 12 weeks, but due to her impressive work and continued dedication, she has been accepted for an extended internship program.
As an intern, she is responsible for handling the behind-the-scenes workings of the KETV's 4:30 A.M. newscast. She arrives at the station at 2:00 A.M., where she promptly repackages the nightly news for the morning viewer. This includes writing a script for the anchors to read, deciding which stories are aired, and which order they're shown in. She is also responsible for many of the creative aspects of the productive, including choosing which graphics will be shown on screen.
"I like that it's really nerve wracking, and every time I do it, time goes by so fast. It's really fun to do," said Janssen, "It's kind of just like building something from scratch, and then seeing the anchors say the words I've written live, it's unbelievable that I just wrote that, that's what I just did. I love that."
Janssen's journey is a testament to the power of curiosity, versatility, and an unwavering dedication to one's passion. As she continues to build her skills, learn from experiences, and shape her path in the world of journalism, her story serves as an inspiration for those who seek to explore the multifaceted dimensions of their interests and forge their own unique trail toward success.