UNO Student Named 2023 Newman Civic Fellow
Abigail Faris was selected as one of 154 students for the 2023 Newman Civic Fellowship.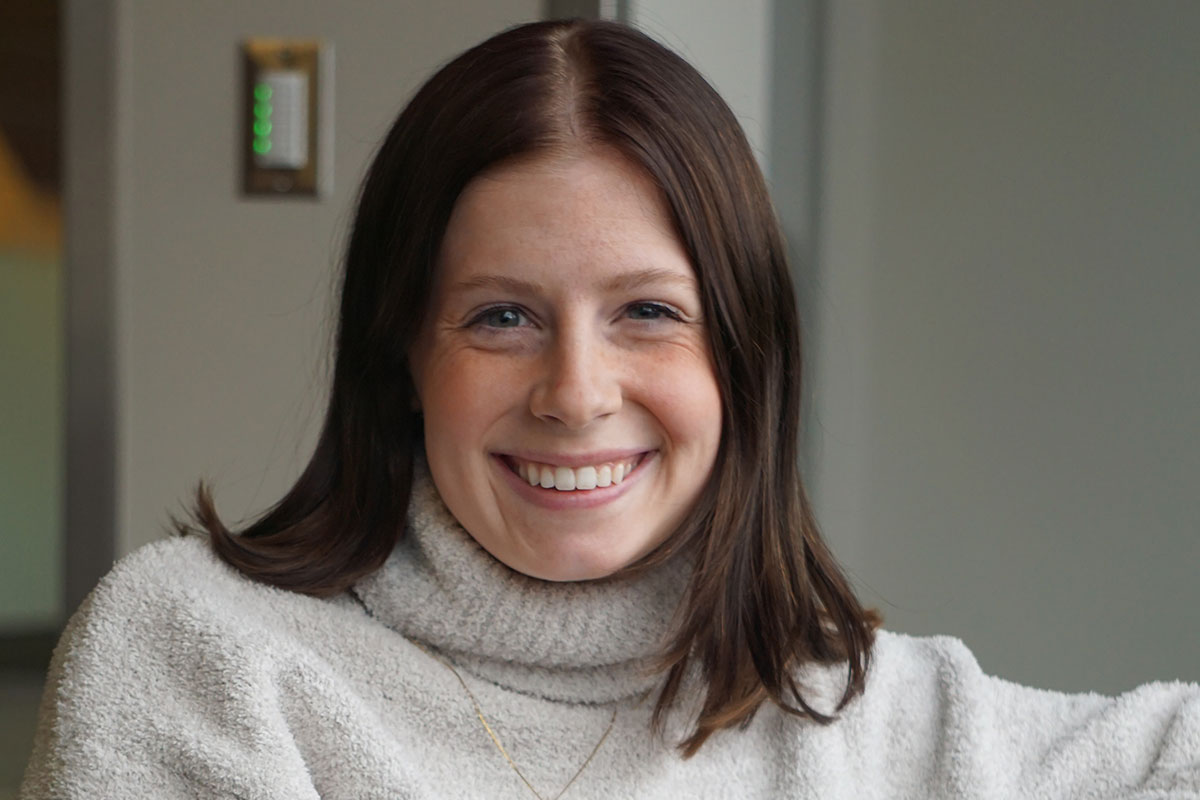 Abigail Faris
University of Nebraska at Omaha (UNO) student, Abigail Faris, exemplifies student civic leadership as one of the 2023-24 Newman Civic Fellows.
Faris, who will be a junior this fall, is studying Political Science and International Studies through UNO's College of Arts and Sciences, is a member of the MavForensics team, and works as a student worker in the Maverick Food Pantry. She will join more than 100 students also selected as Newman Civic Fellows throughout 38 states. Fellows are selected through an application process by demonstrating their commitment to positive change in their communities.
The fellowship gives Faris and others in her cohort a year of unique opportunities to develop as individuals with an emphasis on civic growth. The year-long program is through Campus Compact member institutions.
UNO Chancellor Joanne Li, Ph.D., CFA, said "Ms. Faris is an outstanding campus and community leader committed to addressing barriers faced by underrepresented communities to ensure each person thrives."
She is dedicated to addressing issues of economic inequality and demonstrates this through her curricular and co-curricular experiences at UNO as well as through her involvement with the local community. Faris has served as an intern for Project Harmony while also working to promote affordable housing and economic development.
"Abigail is currently working with SustainUNO and City Sprouts on community garden plans, cooking classes, and finding ways to collaborate to create reusable paper towels and bags for the pantry. Without being told or prompted, she identifies problems and creatively solves them," said Madeline St. Claire, coordinator for the UNO Maverick Food Pantry.
Faris explained, "I first became involved in addressing issues of economic inequality by volunteering with my family at a nearby homeless shelter on Saturdays while growing up. As I got older and became more involved in addressing homelessness in local communities, I came to understand how societal systems can work together to create cycles of poverty and can make it incredibly difficult for individuals to get a new start."
About the Fellowship
The fellowship, named after Frank Newman, offers many training and networking opportunities throughout the year-long program, the cornerstone of which is the Annual Convening of Fellows, a two-day workshop where students undergo intensive networking and skill development.
Learn more about the Newman Civic Fellowship on the Campus Compact Website.

Previous UNO students who have received the Newman Civic Fellowship include: