UNO Academic Advising Council Names Ruth Elias Advisor of the Month
Elias was nominated by her peers for her dedication to student success.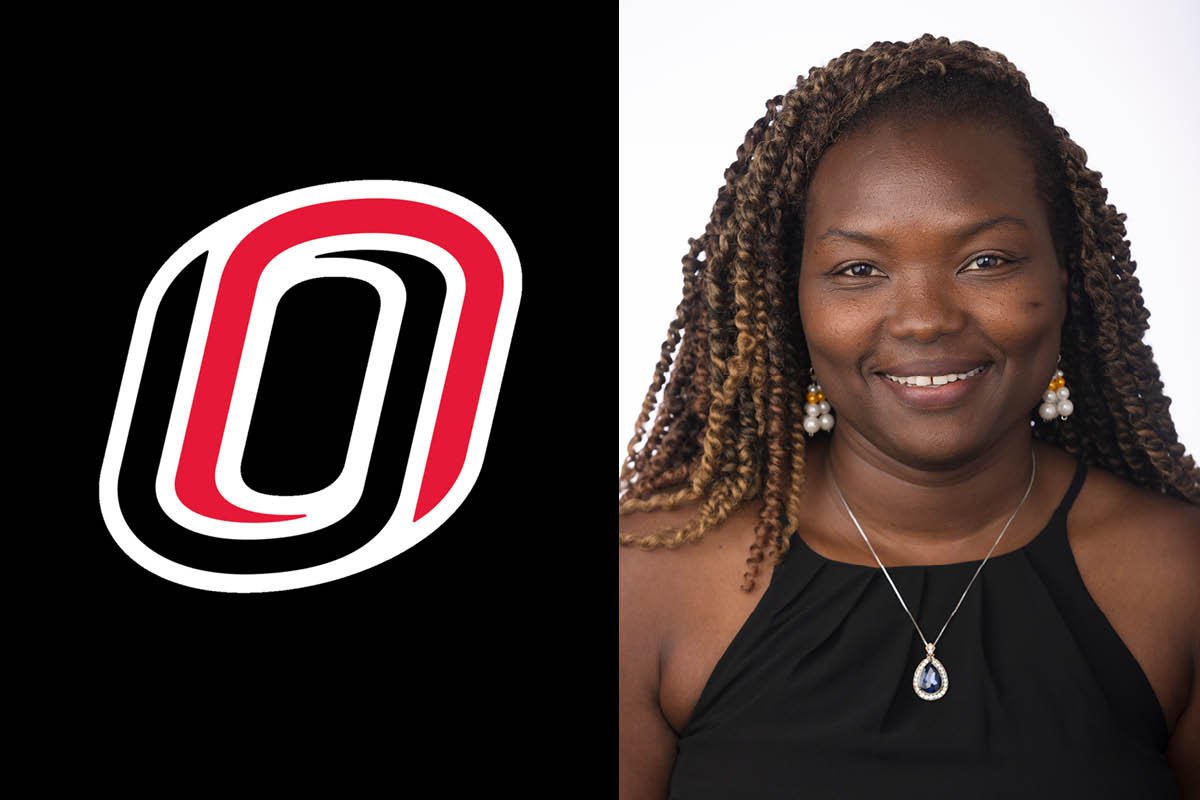 Ruth Elias
Ruth Elias, Academic Advisor I, in the Academic and Career Development Center (ACDC), was recently named the "Advisor of the Month" by the Academic Advising Council (AAC) for the month of April.
The award will be presented to Ruth at the April Academic Advising Council meeting.
Ruth's nominators said, "Ruth is a go getter who brings a lot of positivity to our office. She is also a natural leader with great ideas for innovation and effective training methods. With the recent hiring of our new advisors, she revamped the training/onboarding process to create a more streamlined and comprehensive experience. She also successfully secured a grant with Success Academy to help bring a more interactive and social experience to our first-year students in Success Academy and ACDC."
"Ruth is such an amazing Academic Advisor and person, in general! I am a new employee with UNO, and she spearheaded my training. Everything was so organized, and she was always helpful at all times! Her positivity is contagious, and her students look forward to meeting with her. Additionally, she was recently very successful with taking on a grant in partnership with Success Academy! Being a new employee, I can tell that she really has a heart for students and a heart for Academic Advising. She most certainly deserves the Advisor of the Month Award!"
"Ruth has spearheaded training for myself and my colleague Aliyah Joseph. She has been kind, thoughtful, and made sure we got all our needed trainings to be successful advisors. She always brings a calm positivity to the office, and we're all better for it. She's also taken on a grant in partnership with Success Academy, which is simply amazing. She goes above and beyond, but she's often very quiet and modest about it. She definitely deserves recognition!"
For being selected as the AAC Advisor of the Month, Elias will receive a certificate and gift card.
Nominate an Academic Advisor for the "Advisor of the Month Award"
If you know one of your colleagues has gone above and beyond in their exceptional service to students, their colleagues and/or the university, nominate them for the Advisor of the Month Award! Each month, one advisor will be selected at random from the nominations to receive the award at the Academic Advising Council meeting. All nominees will be recognized by AAC for their work.
Nominees must be at least .5 FTE whose primary role is academic advising. Once selected, advisors would not be eligible to receive the award again for one calendar year, although they can still be nominated in recognition of their work.
To nominate an academic advisor, complete the nomination form on the AAC website.
About the Academic Advising Council (AAC)
Monthly forums keep advisors up to date on topics ranging from best practices in advising to technology and program updates. The group, which formally launched in 2011, welcomes not just advisors to its meetings, but also many other professionals on campus who support UNO students.
The Academic Advising Council meets the third Thursday of each month at 1:30 P.M.