IS&T's Learn and Earn Program in the Spotlight
published: 2023/04/28
contact: Editorial and Media Relations - Office of Strategic Marketing and Communications
email: unonews@unomaha.edu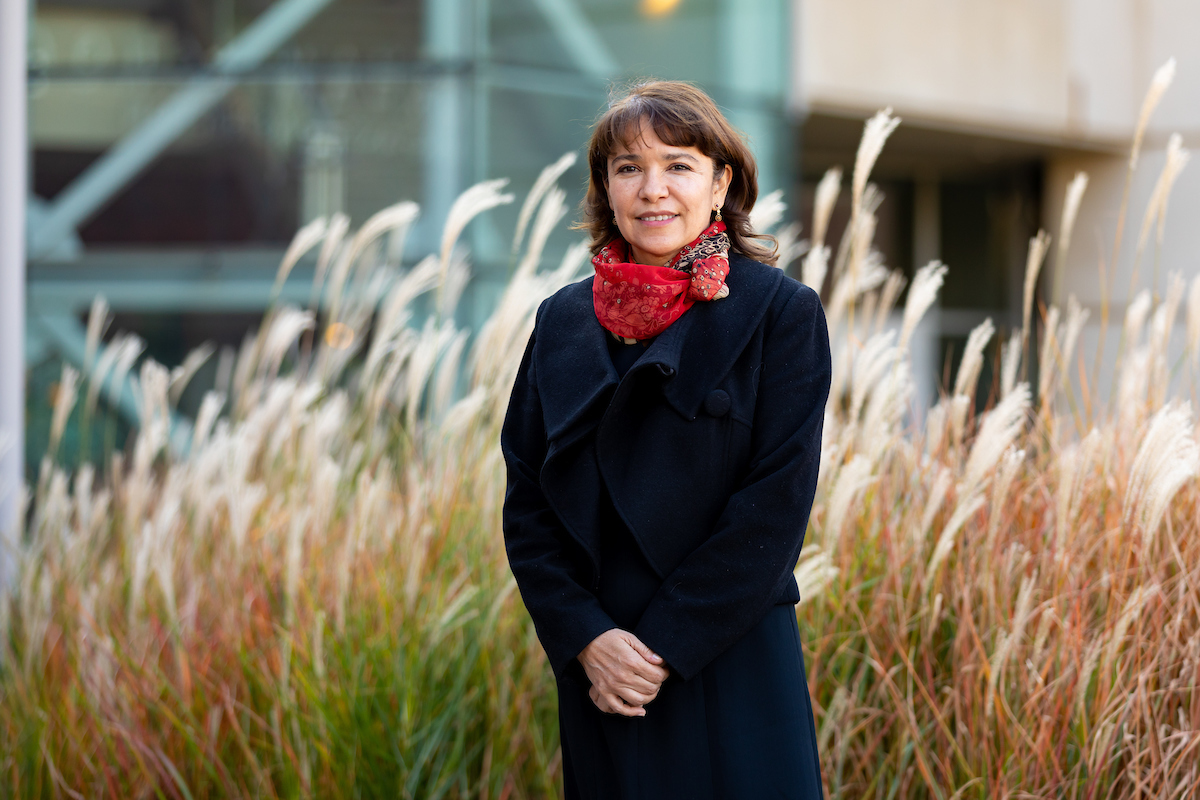 Martha Garcia-Murillo, Ph.D., Dean of UNO's College of Information Science & Technology
A new program offered by UNO's College of Information Science & Technology (IS&T) to provide students with exposure to different fields and career opportunities in the tech industry is gaining attention in Omaha.
The Learn and Earn program gives students the opportunity to start thinking about their career path beginning with their very first semester on-campus.
Martha Garcia-Murillo, Ph.D., the Dean of IS&T and the creator of the Learn and Earn program, recently spoke with reporters from KETV and WOWT to talk about how it can empower students in their career growth.
The program provides opportunities for students to complete job shadows and brief internships early in their college career, setting them up for opportunities for full year-long internships in their final two years of classes. The internships provide the opportunity for students to begin earning a steady paycheck in their chosen field, possibly leading to a full-time position, before graduation.
IS&T's Learn and Earn program aims to not only help students foster an interest in launching their tech career here with Nebraska-based companies, but also to help boost the social mobility of all students who enter tech fields.
"If I can get a student who comes from an economically disadvantaged background and get them through all of this experience, I can assure that this person is going to succeed," says Garcia-Murillo.
Learn and Earn is in its first year at UNO with a goal to double the program size over the next five years. Garcia-Murillo is working to keep young talent in Nebraska and prepare students for careers in technology.
First-year student Faith Suh said, "I feel like I'm going to be ready to take on the real world and actually step into my career." Suh is studying computer science at UNO.
See the full coverage by KETV and WOWT on their respective websites.