UNO Academic Advising Council Names Katelyn Bollich Advisor of the Month
Bollich was nominated by her peers for her dedication to student success.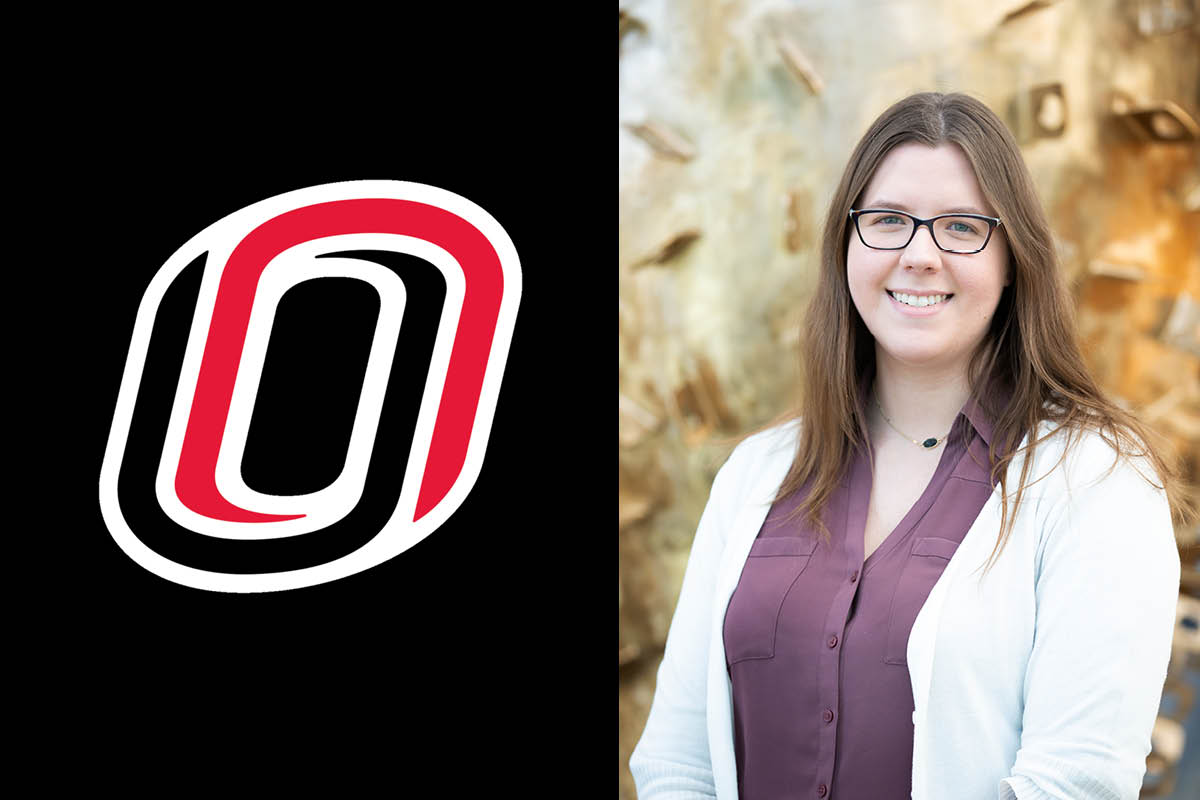 Katelyn Bollich
Katelyn Bollich, Academic Advisor I, in the College of Business Administration, was recently named the "Advisor of the Month" by the Academic Advising Council (AAC) for the month of February.
The award was presented to Katelyn at the February Academic Advising Council meeting.
Katelyn's nominator said, "Katelyn is amazing - not because she shares my name, but because she is so warm, encouraging, and enthusiastic. I have been lucky to work with her and learn from her this past month. She is supportive of students and wants them to succeed above and beyond what they think they can do. On the training side...Katelyn has been an amazing person to help me learn this position and to learn about CBA. She has an arsenal of quizzes and tests to keep you on your toes when you are learning. She will also send you the most complicated advising scenarios so that you can practice working through them. When you mess something up - she is so friendly about correcting you and is an amazing cheerleader. Katelyn is a rockstar at supporting the team to make sure that our students are supported and are feeling confident in their advising and academic plans. She is an amazing advisor and deserves to be recognized for all she does for CBA, students, and other advisors."
For being selected as the AAC Advisor of the Month, Bollich will receive a certificate and gift card.
Nominate an Academic Advisor for the "Advisor of the Month Award"
If you know one of your colleagues has gone above and beyond in their exceptional service to students, their colleagues and/or the university, nominate them for the Advisor of the Month Award! Each month, one advisor will be selected at random from the nominations to receive the award at the Academic Advising Council meeting. All nominees will be recognized by AAC for their work.
Nominees must be at least .5 FTE whose primary role is academic advising. Once selected, advisors would not be eligible to receive the award again for one calendar year, although they can still be nominated in recognition of their work.
To nominate an academic advisor, complete the nomination form on the AAC website.
About the Academic Advising Council (AAC)
Monthly forums keep advisors up to date on topics ranging from best practices in advising to technology and program updates. The group, which formally launched in 2011, welcomes not just advisors to its meetings, but also many other professionals on campus who support UNO students.
The Academic Advising Council meets the third Thursday of each month at 1:30 P.M.