UNO Chancellor Li Appointed to KC Federal Reserve Omaha Branch Board of Directors
published: 2023/01/11
contact: Sam Peshek - Office of Strategic Marketing and Communications
email: unonews@unomaha.edu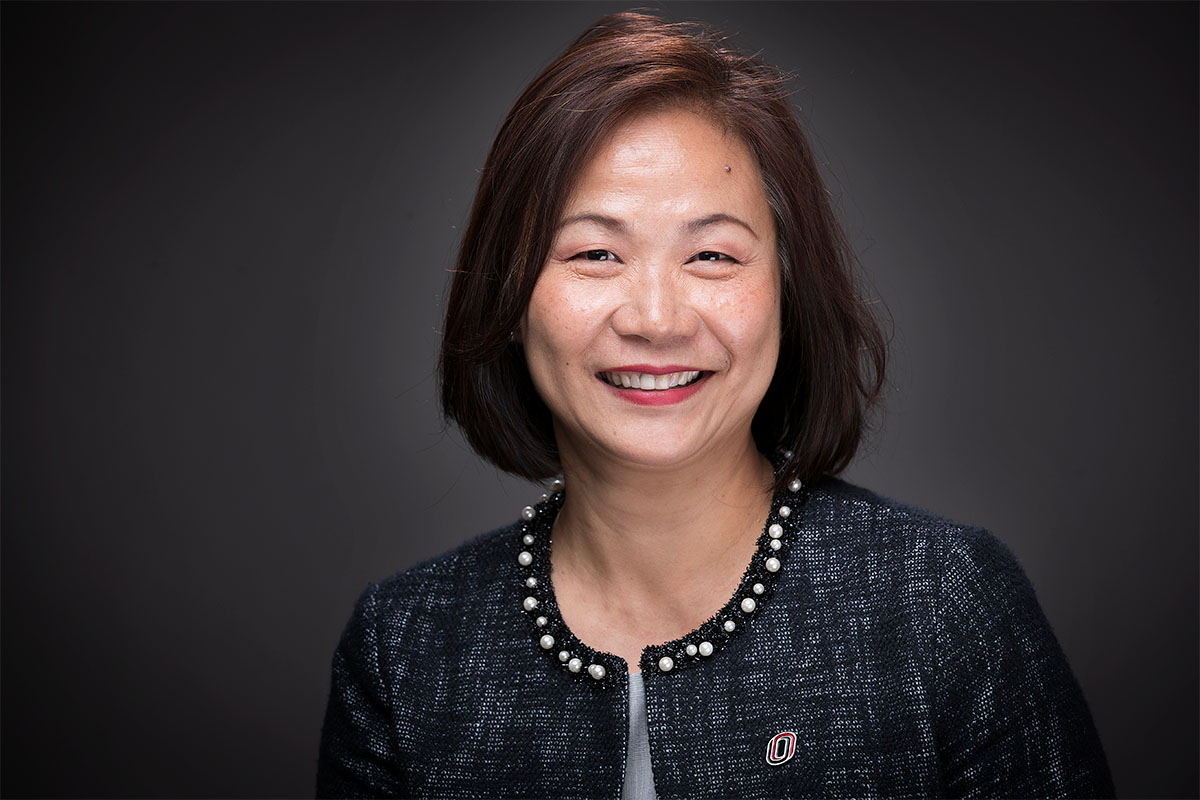 UNO Chancellor Joanne Li, Ph.D., CFA, will represent the state of Nebraska serve as a voice for the Omaha area during a three-year term. 
The Federal Reserve Bank of Kansas City announced today that University of Nebraska at Omaha (UNO) Chancellor Joanne Li, Ph.D., CFA, has been appointed to serve a three-year term on its Omaha Branch Board of Directors. Her seat was confirmed by the Board of Governors in Washington D.C.
In the role, Li and her fellow directors will meet to confer on economic and financial developments and business conditions. Together, they will represent the state of Nebraska and serve as a voice for their respective areas of the state.
"The Omaha Branch of the Federal Reserve Bank of Kansas City plays a vital role in Nebraska's economic future, and I consider it an honor and a privilege to serve alongside such outstanding leaders," Li said. "UNO and its mission of serving as an engine for workforce development for industries across our state will be well represented over the course of my three-year term."
Li believes educating citizens of the community is the first and foremost important responsibility of a university. Since becoming UNO's chancellor in July 2021, Li has worked to position UNO as a driving force in Omaha's economic future through innovative approaches to teaching, learning, and community partnerships.
Recently, UNO has launched many initiatives, such as Career Connect and Future of Work Symposium, to focus on creating collaborative efforts with employers to attract and retain talents in the state of Nebraska. Trained as a financial economist, Li leads UNO in strategies to tackle the workforce challenge via connections to the community and strong familiarity with the scope of the Fed.
A Chartered Financial Analyst® (CFA®) since 2001, Li is a highly engaged leader and scholar on corporate governance and investment research. Li earned her Ph.D. from Florida State University in finance with a support area in econometrics. She believes in lifelong learning. She is a two-time graduate of the Harvard University Graduate School of Education, MLE program and new president seminar. She also completed two executive trainings with the Wharton School. Li is a 2016 protégé of the American Association of State Colleges and Universities (AASCU) Millennium Leadership Initiative (MLI).
Currently, she serves on multiple boards, including as a trustee of the Higher Learning Commission, the European Foundation for Management Development (EFMD), The Coalition of Urban and Metropolitan Universities (CUMU), CNBC's Financial Wellness Council, the Omaha Symphony Board, and Opera Omaha. Li is also a founding member of the Women in Business Education (WiBE).