Once a Maverick, Always a Maverick: August 2022 Commencement Stories
We recently celebrated the successes of nearly 600 Mavericks on Friday, Aug. 12, during our August 2022 ceremonies. These are just some of the stories of our newest alumni and their Maverick Spirit.
published: 2022/08/07
contact: Office of Strategic Marketing and Communication
email: contact@unomaha.edu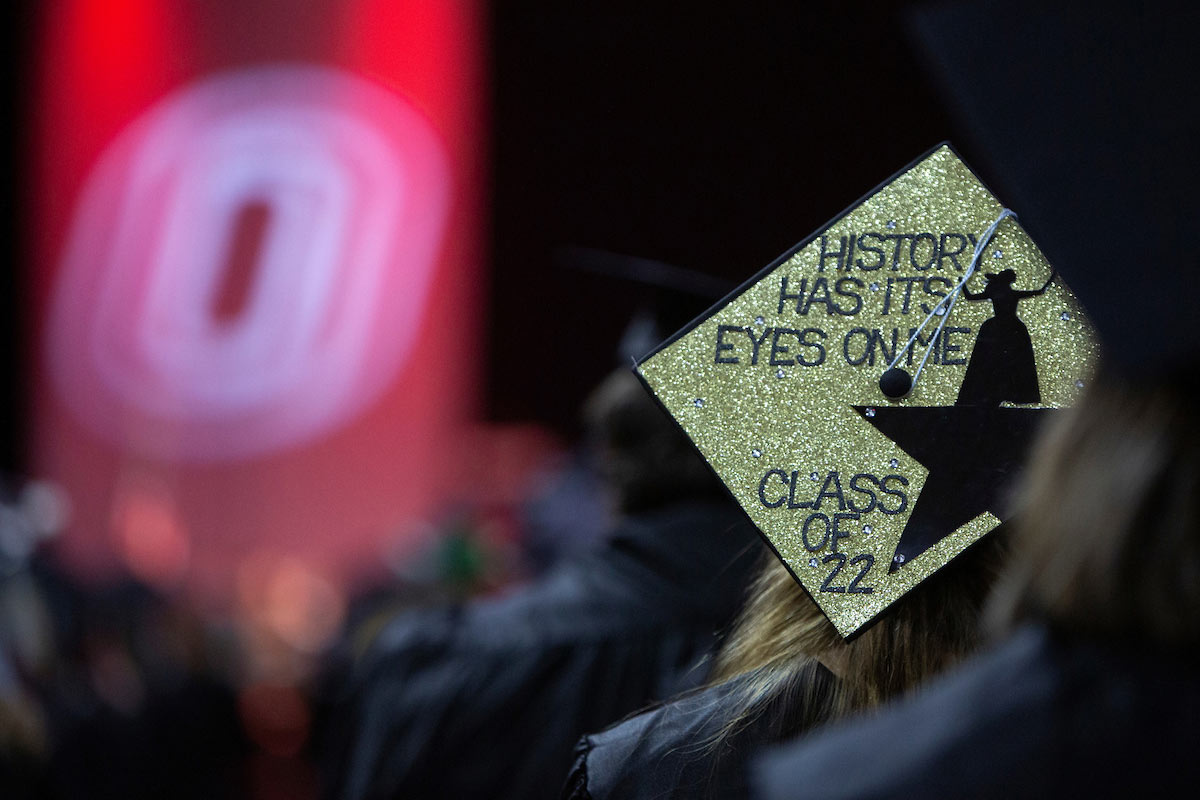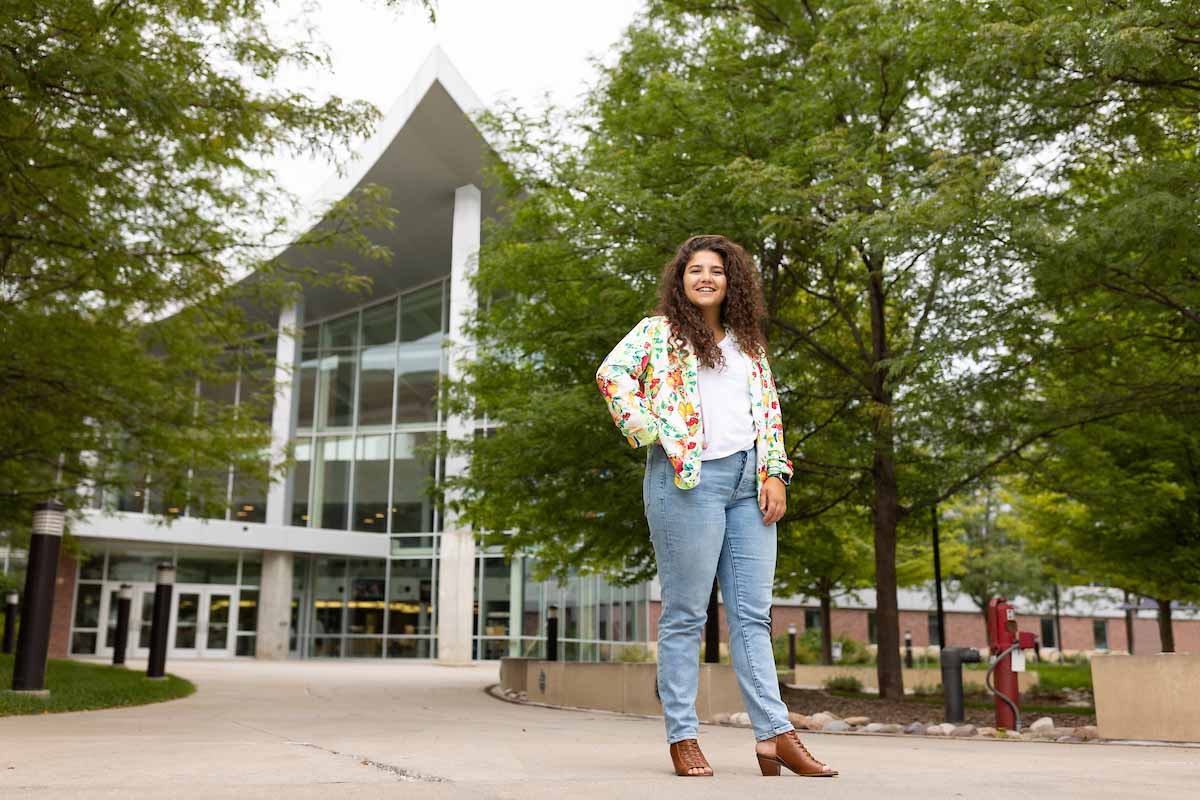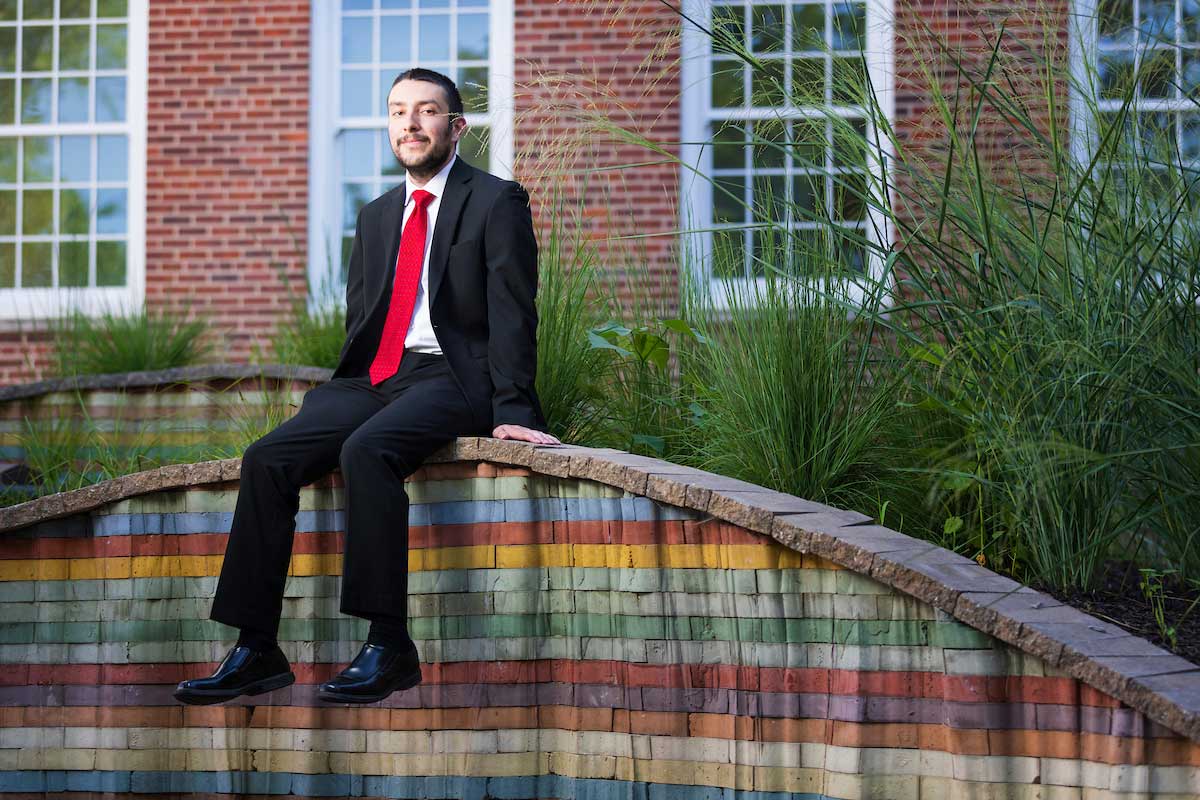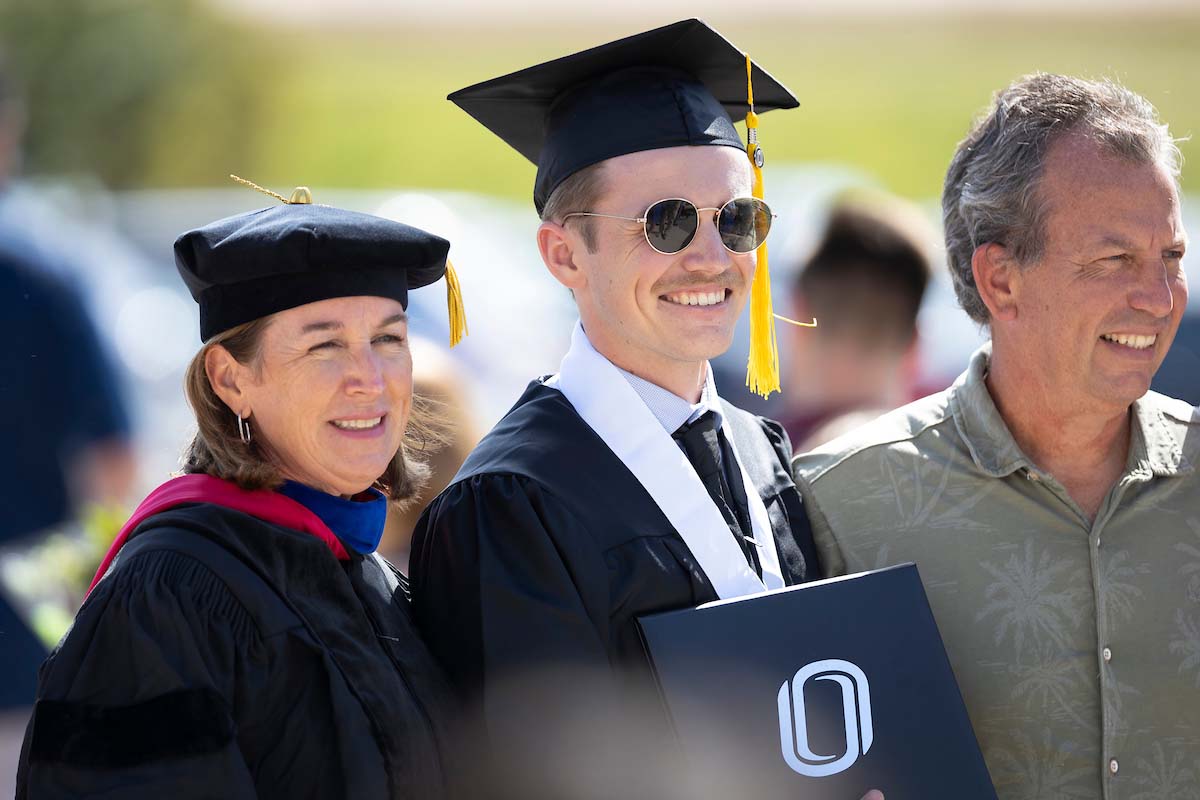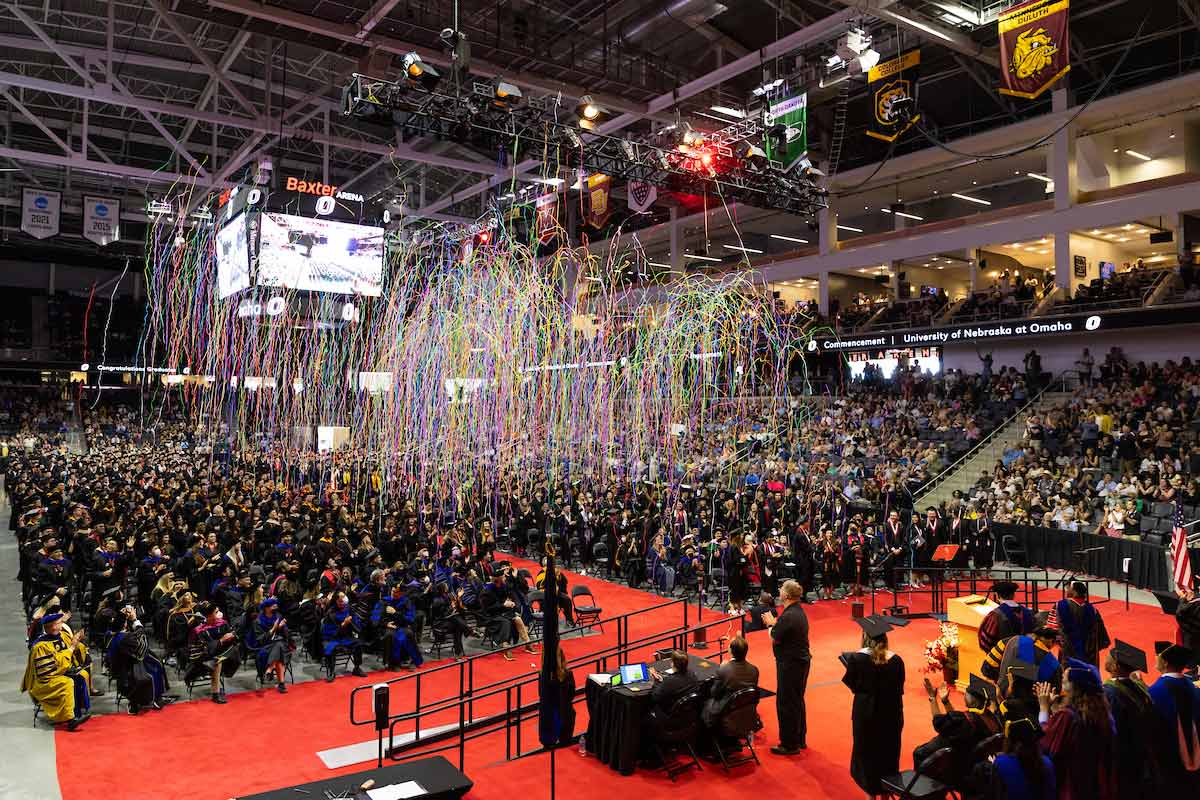 There are many ways someone can show their Maverick Spirit.
For the students who make up the August 2022 graduating class, it has meant navigating financial barriers, persevering through COVID-19, stepping out of one's comfort zone, and achieving their long-desired academic dreams.
With nearly 600 students recently joining the Maverick alumni network of more than 120,000, we are putting a spotlight on just a few of the hundreds of Mavericks who are crossing the stage and beginning the next chapter in their life's journey.
We know that everyone graduating this month will continue to dream daringly about what's possible with a little Maverick thinking because once a Maverick, always a Maverick.
Arissa Bavari, Master of Science in Health and Kinesiology

Hometown: Frederick, Maryland
Campus Activities/Recognitions: UNO Maverick Maniacs, Public Health Student Association
Earning her undergraduate degree in exercise science in the middle of the COVID-19 pandemic, Arissa Bavari turned a sense of uncertainty into a strength by continuing her education at UNO. In doing so, she ended up joining the Office of Health Security as one of their student employees and helped hundreds of students, faculty, and staff overcome their own uncertainties.
As Arissa puts it: "That office taught me patience and empathy and I made life-long friends with the other graduate students."
It's an experience she is currently putting to good use as the Urban Youth and Schools Program Manager for Special Olympics Nebraska and will serve her well as she pursues a career in health.
More From Arissa:
What do you love most about UNO?
I love how close knit the campus is, both literally and figuratively. I appreciate how the campus is integrated into the city, which provided me with a lot of opportunities. I also love how the Health and Kinesiology building was pretty much a big family. I had classes with all different types of disciplines within the college.
What does it mean to you to be earning your degree from UNO?
I graduated in the middle of the pandemic and a year early. Two years later and endless drafts later, I can finally say that earning my master's degree means a lot. I proved to myself that I have the drive to put in the work and good things take time (and endless drafts).
What advice do you have for other UNO students?
First, get to know your professors. They have taught me not only how to be a good student, but work-life balance, life tips, gardening, etc… Second, don't say no; by saying yes and keeping an open mind, you learn so much more. Third, get involved. Try out one club for a semester and if you do not like it, you can say you've tried something and move on. Lastly, get your first drafts out of the way. Honestly, your first draft is not going to be amazing; that's why it's called a draft. Get your ideas down on paper and then edit away!
Justin Rodriquez, Bachelor of Science in Cybersecurity

Hometown: Omaha, NE
Campus Activities/Recognitions: Nullify, Regents Scholarship
Coming to UNO from Papillion La-Vista High School, Justin Rodriquez credits the campus community with being welcoming and supportive - allowing him to meet new people and get personalized support from his academic advisors. He says it was because of the accessibility of his advisors that he was able to plan the next steps of his academic journey, which, in turn, has led him to a position as a project engineer at Union Pacific – something he will continue pursuing as he looks to take the next step in his professional journey right here in Omaha.
"I plan to apply what I learned during my college career in my professional career," he says. "Building up my knowledge and experience of the cybersecurity field further."
More From Justin:
What is your favorite UNO memory?
One of my favorite memories at UNO was probably at the start of school during my freshman year. I was pretty nervous and ended up going to the student involvement fair with some friends. It was an awesome experience, there were a lot of people to meet, clubs to become familiar with, and lots of free food. For us, that was a big ice breaker with the college overall.
What does it mean to you to be earning your degree from UNO?
To me, earning my degree marks the start of the next chapter in my life. But it also represents the culmination of a lot of hard work and countless hours of studying. It also acts as a reminder of all the people, opportunities, and memories that I acquired throughout my educational career that helped me achieve it.
What do you love the most about UNO?
I would say the one thing I love most about UNO is the community. It's a great place to meet new people and there are countless events and organizations to help you feel more welcome. There's something for everyone.
Scott Lutte, Bachelor of Science in Aviation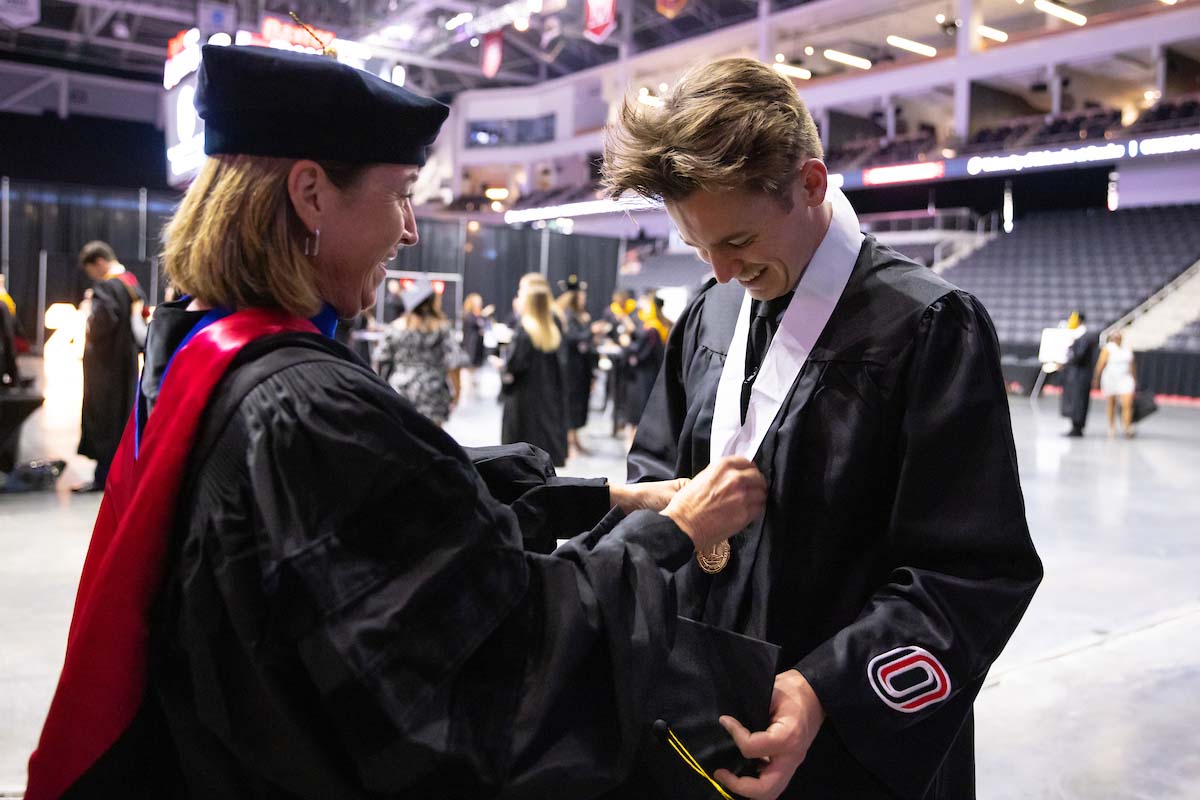 UNO's August 2022 Commencement was a true family affair for Scott Lutte, who graduated with his Bachelor of Science in Aviation on Friday.
Scott is the latest in a long line of Mavericks, which includes his mom, Becky Lutte, an associate professor of Aviation who also holds a master's degree and Ph.D. from UNO in Public Administration.
Becky, who is also a pilot, was joined at commencement by her husband, Steve, who flies 737s for United Airlines. The pair flew up from Texas to cheer on their son, who plans to follow in his parents' footsteps and pursue a career as a pilot.
"We all have this passion for aviation in our family," Becky said. "We've flown planes and built planes and we all have such a passion for it. To share it is very special. When I got to fly with Scott for the first time [it] was great."
Scott said he got the itch to fly early on as a result of his parents' work.
"As a kid I would walk around all the airports would think how cool it was," he said. "As I got older and started to see it in a different way, I realized it was something I could do for the rest of my life. I'll never forget taking off in the first plane that my dad built. I thought it was the coolest thing."
What made the day extra special for the Luttes is that Scott isn't just a second-generation Maverick, or second-generation pilot for that matter. His family ties to UNO and to aviation go back four full generations with Becky's dad graduating from UNO in 1958 and Becky's grandfather teaching at Omaha University prior. Meanwhile, Becky's uncle, Jim Buick, served on the Aviation Institute advisory board and Steve's grandfather was a private pilot.
"I think it's really cool, and I'm honored to have such a fun family line and because aviation, as a profession, is pretty new," Scott said. "And it means a lot to have so much history at UNO, as well, because there is so much history in Omaha tied to our family."
Scott said even though he was born and raised in Texas, UNO's commitment to aviation and his familiarity with the program made it an obvious choice. Now that he's graduated, he is planning to put in as many flight hours as he can on his way to becoming a airline pilot like his dad.
"I'm really looking forward to it. I don't care about the money or benefits, it's just getting the opportunity to fly cool jets and airplanes and take the next steps to my goal.
"That said," he added. "They are paying well, and I'm not too hurt about it."
About the University of Nebraska at Omaha
Located in one of America's best cities to live, work and learn, the University of Nebraska at Omaha (UNO) is Nebraska's premier metropolitan university. With more than 15,000 students enrolled in 200-plus programs of study, UNO is recognized nationally for its online education, graduate education, military friendliness and community engagement efforts. Founded in 1908, UNO has served learners of all backgrounds for more than 100 years and is dedicated to another century of excellence both in the classroom and in the community.
Follow UNO on Facebook, Twitter, Instagram, TikTok, LinkedIn, and YouTube.