UNO, UMass Chan Research Studies How the Immune System Fights New Threats
Dario Ghersi, MD, Ph.D., of UNO's College of Information Science & Technology, is leading the computational portion of a study in collaboration with UMass Chan Medical School.
published: 2022/02/09
contact: Brandon Bartling - University Communications
email: unonews@unomaha.edu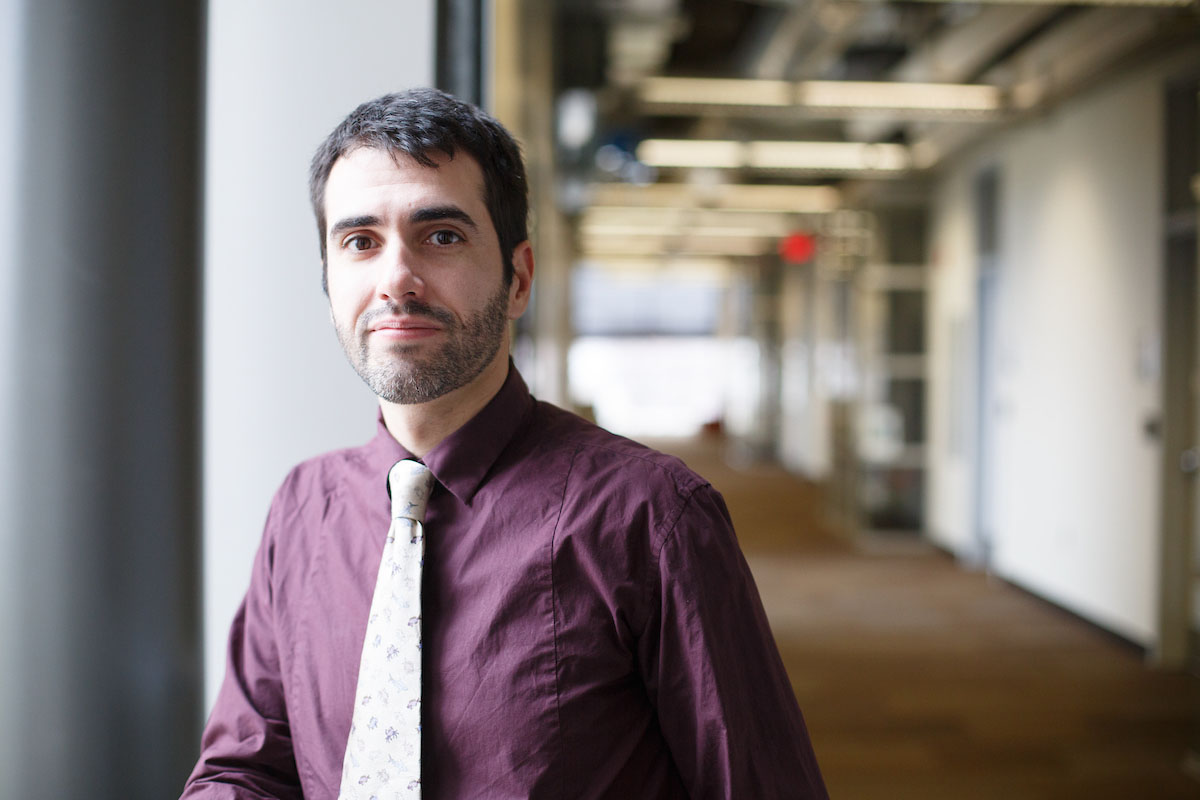 A new study on immune system response could have major implications for disease prevention, early detection, and efficient treatment.
Dario Ghersi, MD, Ph.D., associate professor within the University of Nebraska at Omaha (UNO) School of Interdisciplinary Informatics, is leading the computational portion of a five-year study in collaboration with researchers at UMass Chan Medical School.
The study examines T cells within the immune system, which are primarily involved in antiviral response, and their ability to remember—a trait commonly leveraged in developing effective vaccines. Ghersi's work will be one of the first peer-reviewed approaches to utilize machine learning and other computational approaches in seeking out biomarkers that can help predict when and how the immune system might respond to a threat.
The immune system can sometimes piece together what it knows about different pathogens to fight similar infections that it might not have seen in the past.
For example, the immune system may know how to fight off the mono virus thanks to similar molecular features it first learned about from the flu virus. "Most people have encountered the mono virus, but it didn't cause any symptoms. The infection is silent for most people as they probably had a response but didn't realize it," Ghersi said.
However, a little knowledge can sometimes backfire and lead to incorrect or ineffective responses to some diseases or autoimmune responses. This study aims to determine if there is an underlying link between T-cell responses and myalgic encephalomyelitis/chronic fatigue syndrome (ME/CFS), a poorly understood debilitating disease that is not typically tied to any other underlying health condition.
"It's a mysterious disease that impacts a lot of people," Ghersi said. "Nobody knows the cause but there is evidence that the immune system is implicated."
This study will have broad implications for precision medicine as it will shed light on how the immunological profile of an individual can shape disease outcomes and its role as a biomarker.
Graduate students at UNO are assisting Ghersi in coding and processing data as well as developing an open-source suite of tools that can be used for future analysis.
Research reported in this release was supported by the National Institute of Allergy and Infectious Diseases of the National Institutes of Health under grant number R01AI159314. The content is solely the responsibility of the authors and does not necessarily represent the official views of the National Institutes of Health.
About the University of Nebraska at Omaha
Located in one of America's best cities to live, work and learn, the University of Nebraska at Omaha (UNO) is Nebraska's premier metropolitan university. With more than 15,000 students enrolled in 200-plus programs of study, UNO is recognized nationally for its online education, graduate education, military friendliness and community engagement efforts. Founded in 1908, UNO has served learners of all backgrounds for more than 100 years and is dedicated to another century of excellence both in the classroom and in the community.
Follow UNO on Facebook, Twitter, Instagram, TikTok, LinkedIn, and YouTube. 
Contact Us
If you have a story idea, news tip, or other question, please email the UNO News team at unonews@unomaha.edu.