Collaboration in Action: UNO and Girl Scouts
Two of Nebraska's strongest institutions, the University of Nebraska at Omaha and Girl Scouts Spirit of Nebraska, have a long history of supporting each other with connections you might not quite expect.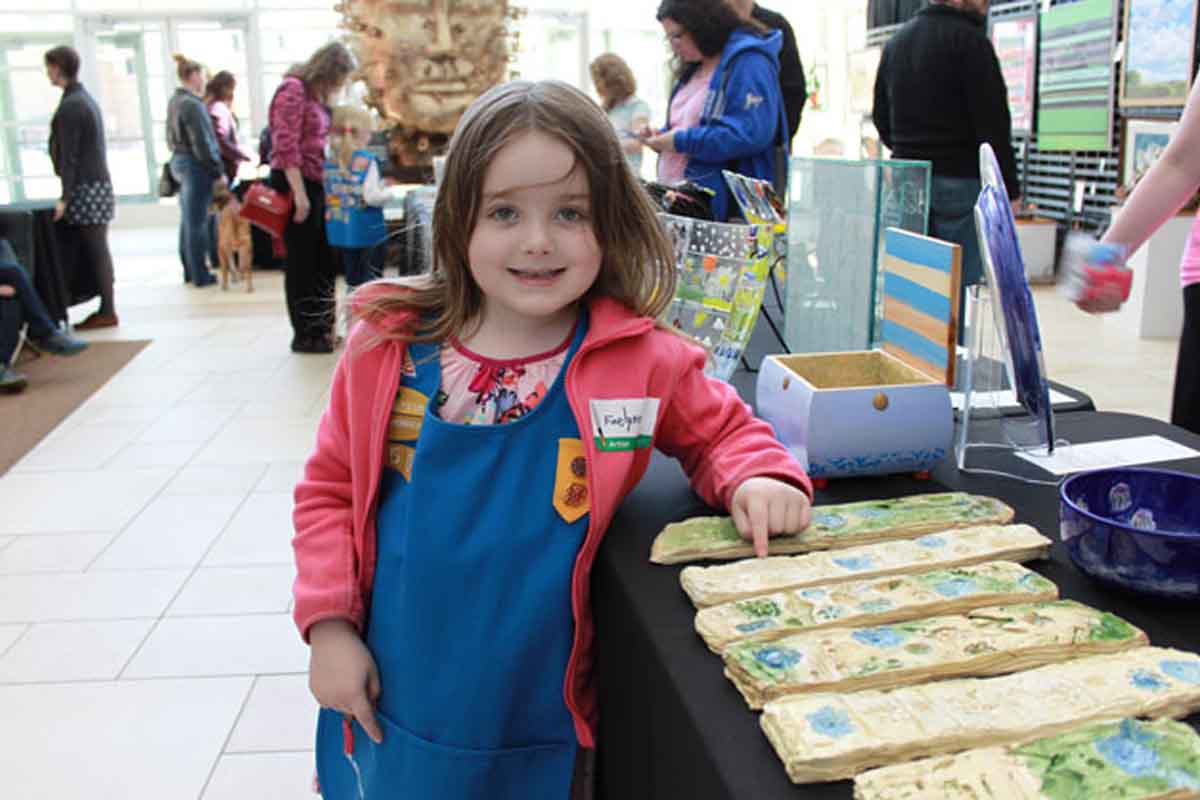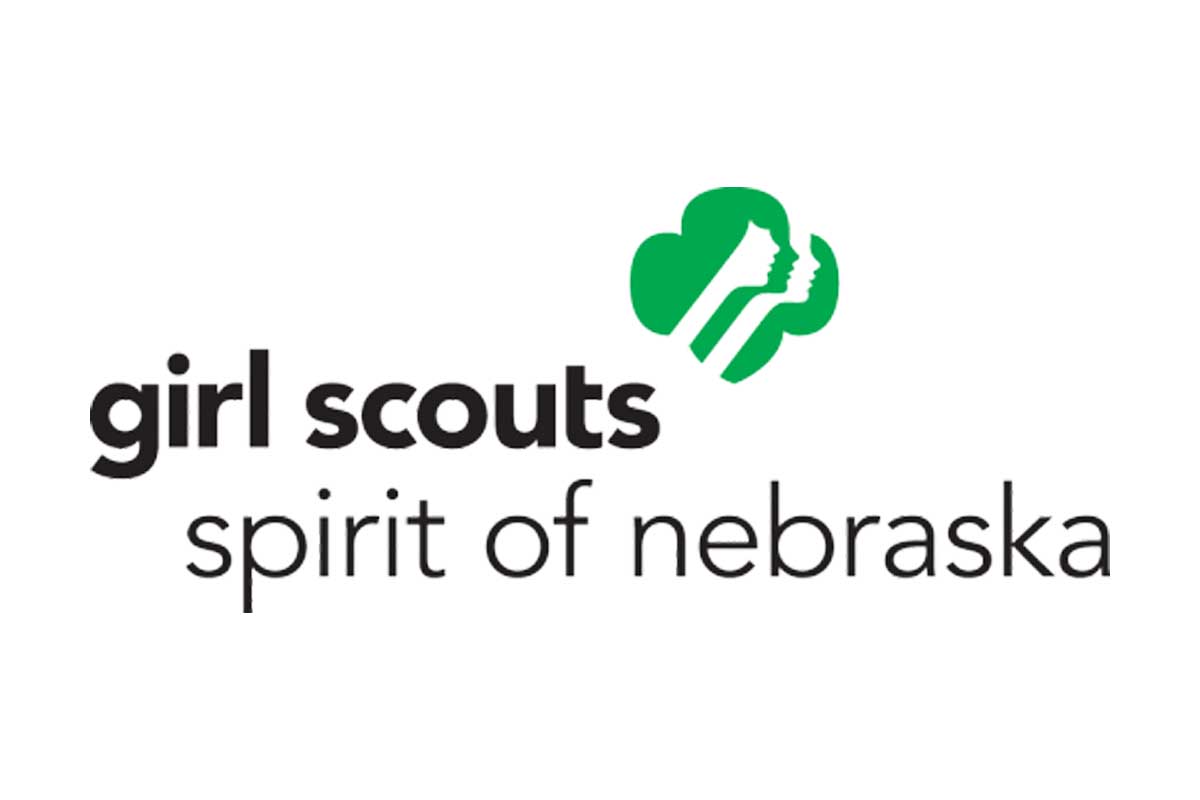 When it comes to life-altering experiences for young women, it's hard to beat the opportunities provided by the Girl Scouts.
Girl Scouts has provided education, leadership, and community engagement experiences for young women across Nebraska since 1926. Today, Girl Scouts Spirit of Nebraska (GSSN) serves more than 10,000 girls from all ages, backgrounds, and communities.
As Nebraska's urban university since 1908, UNO has grown alongside GSSN, working together collaboratively to make an impact bigger than any one organization could make on its own:

'Scouting' a Location
In 2014, the Barbara Weitz Community Engagement Center (CEC) welcomed GSSN as a community building partner, meaning the organization was able to have a physical space on campus and all the benefits that came with it.
"We were able to use our presence at the CEC to create partnerships with other non-profits who are housed there," explains Lisa Hiatt, Chief Operating Officer of GSSN. "We were also able to use our time at the CEC to recruit students at UNO to volunteer with the girls and also hire students as summer camp staff."
The space also allowed the organization to hold annual meetings and celebrations for volunteers and staff; and provided access to UNO Libraries' collection of books, journals, and media.
"UNO has just provided us with so many resources and given us so much exposure in the overall community," says Shannon Peterson, Marketing Director for GSSN. "It's been a very valuable partnership for us."


A Powerful Education Pipeline
Having access to the UNO campus goes well beyond the staff and volunteers working for GSSN – it includes the thousands of Girl Scouts they serve.
For more than a decade, director of UNO's Math-Science Learning Center, has worked with GSSN to offer "The Magic of Chemistry" – a multi-day workshop for fourth-through-eighth grade students where UNO students cycle through hands-on science lessons including everything from chemical analyses of drinking water to looking at the pigments that make up a candy-coated shell for an M&M.
"Working with the university is perfect for them because we have the equipment, person power, and expertise," says Dana Richter-Egger, director of the Math-Science Learning Center. "And working with the Girl Scouts is great for our students because they get needed volunteer hours and they also really enjoy the engagement and experience of it all."
The program, which Richter-Egger modeled after his own experience facilitating a similar effort while earning his Ph.D., has long-lasting impacts as well.
"Anytime we can get girls on a college campus, it's a win," says Lori Williamson, Program Manager for GSSN. "They begin to see the possibilities and it allows them to start picturing themselves going to college. They realize it is attainable for them."


Out of This World Experiences
As part of Omaha's STEM Ecosystem, STEM TRAIL Center, and NE STEM 4U, the focus on science, technology, engineering, and mathematics, UNO students, faculty, and staff have built an infrastructure to support groups like GSSN.
For Krista Testin, operator for UNO' Mallory Kuntze Planetarium, this connection is extremely personal. Her daughter is a Girl Scout, and she is also a troop leader for GSSN.
Testin's role with UNO's Planetarium and as a troop leader has been extremely beneficial to both GSSN and UNO, with UNO bringing hundreds of girls in over a normal year for planetarium shows to help them earn badges. She has also been asked to be a guest speaker at GSSN events and host talks across the state – and beyond - as a representative of UNO.
In fact, in 2018 Testin worked with GSSN on a grant to develop astronomy clubs across their state. As a result, she got the chance to travel to NASA's Goddard Space Flight Center in Maryland, leading to the launch of a Girl Scout astronomy club called "Beyond Our World" that, in turn, has led even more Girl Scouts from across the state of Nebraska to come engage with UNO's Planetarium in person as well as virtually.
"A lot of people by the time they get to high school say they don't like math or don't want to do wood shop or don't want to take agriculture classes. But if we can start them early and get them really interested who knows what they'll be," Testin says "STEM is not just engineers and you're not just working with numbers in a cubicle, but you can interact and make it a better world and better place for those around you."


Staying Active
Having been around for nearly a century, it's no surprise that counted among UNO's more than 118,000 living alumni there are more than a few with ties to the Girl Scouts, and GSSN in particular.
Currently, there are several UNO alumni members on the staff of GSSN and up until this past November, GSSN was led by UNO alumna Fran Marshall, who recently stepped away after 14 years leading the organization.
Marshall earned two degrees from UNO: a Bachelor of Science in Business Administration and a Master of Business Administration. But as the adage goes, once a Maverick, always a Maverick.
After graduating, Marshall stayed involved on campus while working at First National Bank of Omaha, working closely with the UNO Alumni Association and Claussen-Leahy Run/Walk.
She was also inducted into the UNO College of Business Administration Hall of Fame in 1997.
Marshall says UNO and GSSN have been decades-long partners thanks to strong bonds and experiences across both organizations well beyond educational experiences or volunteerism, including partnering with UNO Athletics to attend women's basketball games; Mammel Hall serving as the host for artVenture, a multi-day fundraising event and art auction; and having multiple service learning courses support the needs of GSSN.
"The university has touched us all in significant, and life-altering ways," she says.


A Joint Mission of Giving Back
One of the most important roles as part of the GSSN organization is serving as a member on its Board of Directors.
Board members have included UNO alumni as well as UNO faculty and staff. Angela Batson, a program evaluator for UNO's Support and Training for the Evaluation of Programs (STEPS) office, joined the board as a member at large in 2020.
"I think when people can see board members work in different places and they're not necessarily the deans and presidents and CEOs of things. I think it shows that you can be a leader in your community regardless of your job or social position. You can choose to give back at any time at any level."
In her role, Batson provides advisory support but also helps make important connections between GSSN and community partners like UNO, as well as making sure parents – especially during COVID – know what opportunities exist for their children.
A former Girl Scout herself, Batson says being on the board has allowed her to see all the different ways UNO intersects with the mission of GSSN, and what that has meant for the organization.
"People sometimes feel universities are removed from communities and are very formal and you're not connected on the ground or out in the world - but that isn't the case."


Collaboration in Action
For decades, UNO and GSSN have worked together to not just support each other, but support generations of students across Nebraska.
Whether it's UNO providing on-campus resources, GSSN empowering young women to see themselves as university students, service-learning projects bringing current UNO students together with future UNO students who are also Girl Scouts, graduating alumni who go on to lead the GSSN or work closely to support its mission, there is no denying the impact these two organizations have had on each other – and those that they serve.
About the University of Nebraska at Omaha
Located in one of America's best cities to live, work and learn, the University of Nebraska at Omaha (UNO) is Nebraska's premier metropolitan university. With more than 15,000 students enrolled in 200-plus programs of study, UNO is recognized nationally for its online education, graduate education, military friendliness and community engagement efforts. Founded in 1908, UNO has served learners of all backgrounds for more than 100 years and is dedicated to another century of excellence both in the classroom and in the community.
Follow UNO on Facebook, Twitter, Instagram, TikTok, LinkedIn, and YouTube.