Mallory Kountze Planetarium
Mallory Kountze Planetarium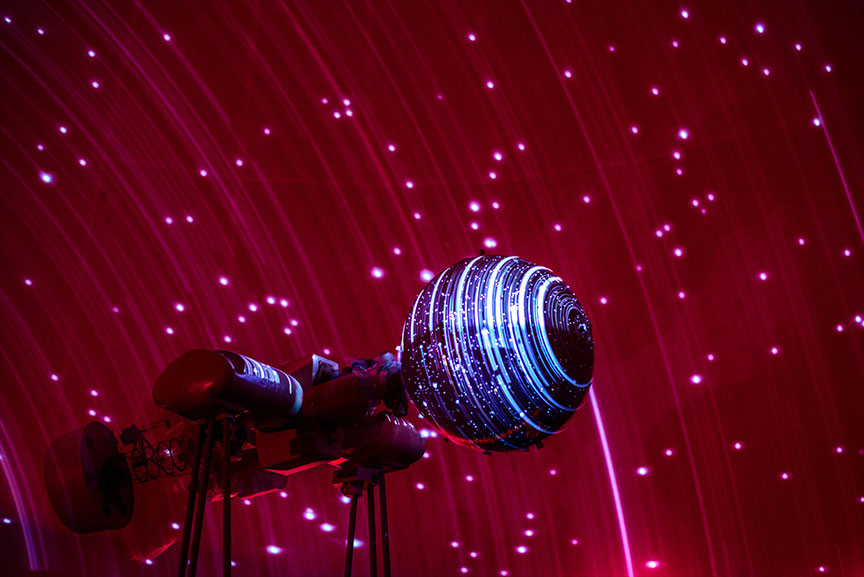 The Mallory Kountze Planetarium located in the heart of the Durham Science Center, on the UNO campus, is an exciting place to go for star shows, lectures, and possible rooftop observing!
Travel through our solar system and galaxy, off to other galaxies far beyond. Experience your own Private Shows! Right now we are taking private show requests for any reason you might have. We hope to be able to have post-pandemic public shows again in the near future.
The Planetarium has Space Telescope Science Institute's "ViewSpace" display to its entry. ViewSpace is updated daily from STScI with the latest images and content from Hubble Source. As you wait for a planetarium show or just walking through the Durham Science Center, learn a little about what's happening in space.