Chancellor Li: Investing in Veterans Means Investing in Nebraska's Future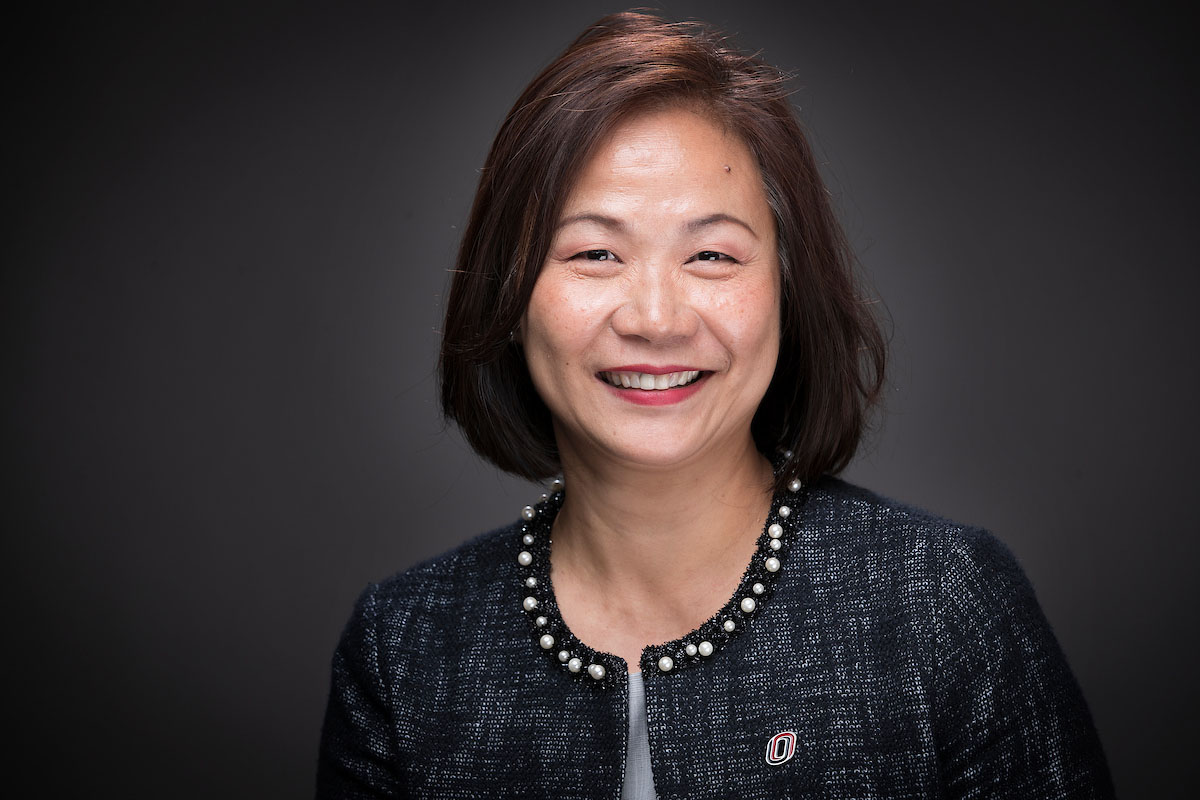 UNO Chancellor Joanne Li, Ph.D., CFA
The pandemic has posed an unprecedented challenge to both employees and employers. It seems like every day a new story appears where businesses are struggling to find people to fill high-skill, high-wage, and high-demand jobs.
As Nebraska's urban university, it is the University of Nebraska at Omaha's duty to meet our state's workforce needs and be an engine for growth. UNO has embraced veterans, active-duty servicemen and women, and military families as part of the Maverick family for decades. In fact, our institution is regularly recognized as one of the best universities for veterans in the nation.
I have the privilege of seeing the energy, sense of purpose, passion, and immense talent these individuals bring to our campus every day, and we are stronger for it. I believe it is time our state taps into this talent pool to meet our state's workforce needs and be a catalyst for economic growth.
This semester alone, our Office of Military and Veteran Services met the needs of our more than 1,700 military-connected students – about 5% of our student population. This includes more 800 students who hold veteran status and are either still actively serving in the military, or have retired from active service and now seek to build their careers in the civilian world. UNO even has many active military students attending classes here through remote conferencing while still deployed.
These students are interested in entering career fields that are currently in demand during this period of workforce development. In Nebraska alone, nearly half of the top ten occupations in-demand focus on analysis, business management, or technical and computer skills, and these are programs of study the military students often enter.
Because of the experience they have with the military they often show strong leadership and decision-making qualities. They often have a strong attention to detail and can be depended on. While some students may shrink from group work, military students often seek out collaboration. So much so, in fact, that our Military and Veteran Services office recently expanded its collaboration space to include a new space so that students have more space available when working together.
More than half of UNO's military and veteran students plan to remain in Nebraska following their graduation from our university, but we can do better. Our university leaders, lawmakers, employers, and our state at large celebrates these men and women as heroes, but we can do more by giving them more opportunities to flourish in our state. If we make an effort to hire veterans to fill existing roles and attract companies that align with their values and bridge their skill gaps, our economy will benefit for years to come.
That makes them a vital part of the equation toward a stronger Omaha and a stronger Nebraska, as well. And UNO is here to help, because that is the Maverick mission: to ensure that the future is a brighter, better place for all.
Joanne Li, Ph.D., CFA
UNO Chancellor
About the University of Nebraska at Omaha
Located in one of America's best cities to live, work and learn, the University of Nebraska at Omaha (UNO) is Nebraska's premier metropolitan university. With more than 15,000 students enrolled in 200-plus programs of study, UNO is recognized nationally for its online education, graduate education, military friendliness and community engagement efforts. Founded in 1908, UNO has served learners of all backgrounds for more than 100 years and is dedicated to another century of excellence both in the classroom and in the community.
Follow UNO on Facebook, Twitter (X), Instagram, TikTok, LinkedIn, and YouTube.