New Biomedical Informatics Center Set to Make UNO Leaders in Wellness Innovation
Announced earlier this year, the Center for Biomedical Informatics Research and Innovation (CBIRI) is co-led by UNO's Ann Fruhling, Ph.D., and UNMC's Babu Guda, Ph.D.; and brings together the NU system's four campuses to address the health issues of the future.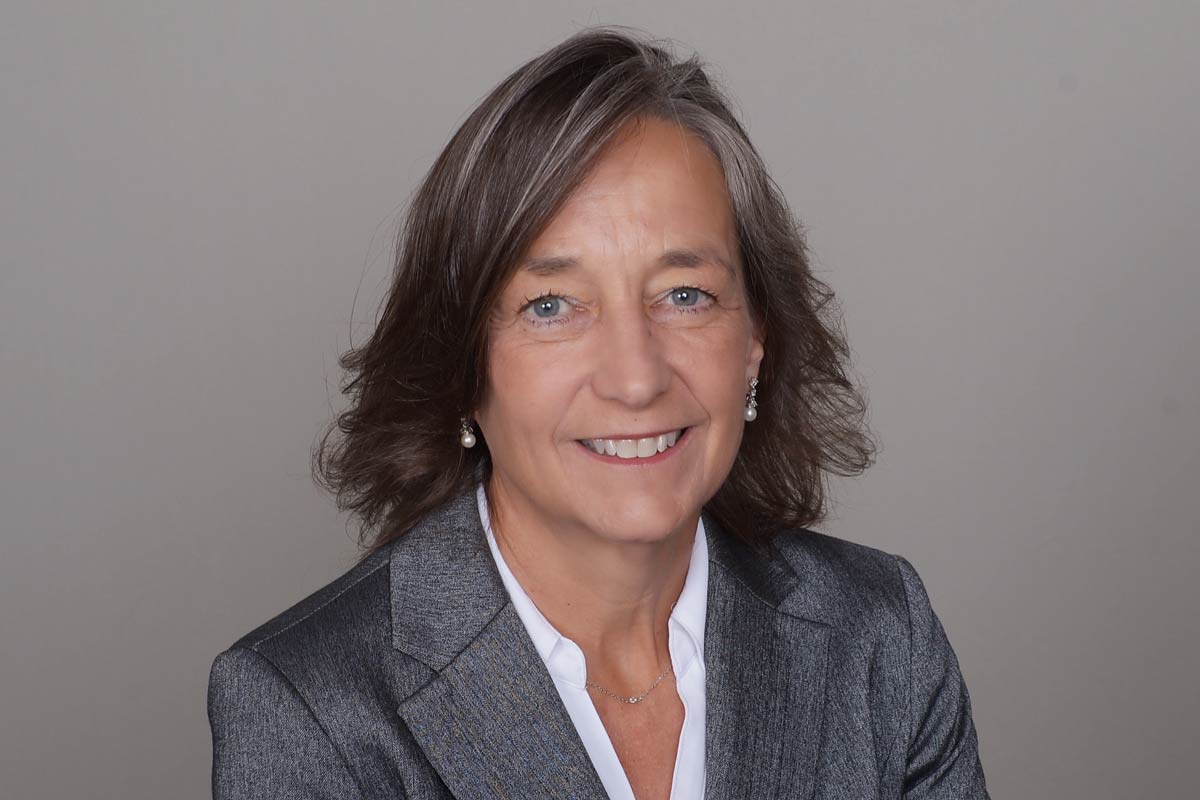 Ann Fruhling, Ph.D., professor of interdisciplinary informatics, is one of the leaders of the new University of Nebraska Center for Biomedical Informations Research and Innovation (CBIRI), which was formally approved and launched earlier this year.
Imagine a world where rapidly spreading viruses could not only be tracked but predicted.

Imagine a world where a cancer patient could have a treatment plan designed exclusively for them based on their genetic makeup.

Imagine a world where diseases like Alzheimers or other forms of dementia could be detected by medical imaging tools years in advance.

These are all possible outcomes thanks to research in the field of biomedical informatics; a field that, broadly, uses cutting-edge technologies to analyze and understand data found in the fields of biology, medicine, and healthcare.

Now, imagine a world where this research is happening in Nebraska and, specifically, at UNO.

That is exactly what Ann Fruhling, UNO professor of interdisciplinary informatics, and UNMC's Babu Guda, Ph.D., professor of genetics, cell biology, and anatomy, as well as UNMC's chief bioinformatics and research computing officer, are seeking to accomplish with the creation of the state's first Center for Biomedical Informatics Research and Innovation (CBIRI).

"We have tremendous resources at our universities and in the state of Nebraska in the areas of biomedical informatics to be a leader regionally and nationally," Fruhling said. "We've all been doing such great work for so long in our various units, but this hub, connecting all those different spokes, is what is going to take us to the next level."

CBIRI was formally approved by the University of Nebraska Board of Regents earlier this year and links together various focus areas from all four campuses across the university system.
"With the growing interest in "Big Data" science, the creation of CBIRI will be essential for UNO and UNMC to maximize the potential of faculty who utilize biomedical informatics approaches in their research," said Ken Bayles, Associate Vice Chancellor for Research and Creativity at UNO. "This is the future of cross-collaborative research and our campus will be at the center of it."
The impact won't just be led by faculty, either.

"There is a curriculum piece as well," Fruhling adds. "This will be an opportunity for students, providing them with access to courses across the different campuses, internship opportunities, and connecting researchers with students wanting to do their own work in the field."

While the concept of biomedical informatics may sound more conceptual than practical, the world has already seen the importance of this kind of research through the rapidly changing nature of COVID-19. Analysis of transmission rates, positive tests, and success of vaccines during trials; the world has been the continued first line of defense in healthcare.

"Biomedical informatics is truly bench to bedside, meaning that the Center is going to be a resource for laboratory scientists as well as medical practitioners and even government leaders who are determining our public health policy," Fruhling said. "And what makes UNO, in particular, so well suited for this is that we were early adopters and innovators in these fields."

With this new focus, Guda said, this foundational work will now be able to be truly amplified.

"Different components of this center have been in development for 10 years or more on both campuses," Guda said. "With the Center, we can combine our efforts to serve as the face of biomedical informatics for the NU system on a national level."

This is especially key for UNO, who has the only undergraduate to professional pipeline in the state, and one of the very few in the nation, when it comes to biomedical informatics, offering degrees across all academic levels: bachelor's, master's, and doctoral programs.

"We truly have something that very few people have in this educational pipeline and mentorships with practicing medical professionals – now with the Center the door opens even wider," Fruhling said. "There is really no limit to the impact our university can have on the health, safety, and wellbeing of our world with this kind of research and for our faculty and our students to have that opportunity is extremely exciting."

The center currently will be housed virtually, and a website is being created and a seminar series featuring nationally recognized experts in the informatics field is being planned. Other projects hoping to be put into place include journal clubs, discussion groups, and more.

For more information on UNO's existing work on biomedical informatics and bioinformatics, visit the College of Information Science & Technology website.

Interested in contributing to CBIRI? Contact Ann Fruhling at afruhling@unomaha.edu.
About the University of Nebraska at Omaha
Located in one of America's best cities to live, work and learn, the University of Nebraska at Omaha (UNO) is Nebraska's premier metropolitan university. With more than 15,000 students enrolled in 200-plus programs of study, UNO is recognized nationally for its online education, graduate education, military friendliness and community engagement efforts. Founded in 1908, UNO has served learners of all backgrounds for more than 100 years and is dedicated to another century of excellence both in the classroom and in the community.
Follow UNO on Facebook, Twitter, Instagram, TikTok, LinkedIn, and YouTube.