Youth Camps Provide Safe Summer Fun On Campus
After many youth camps were forced to shutter last summer, a number of UNO-based camps have found ways to offer safe and exciting opportunities this year.
published: 2021/07/16
contact: Charley Steed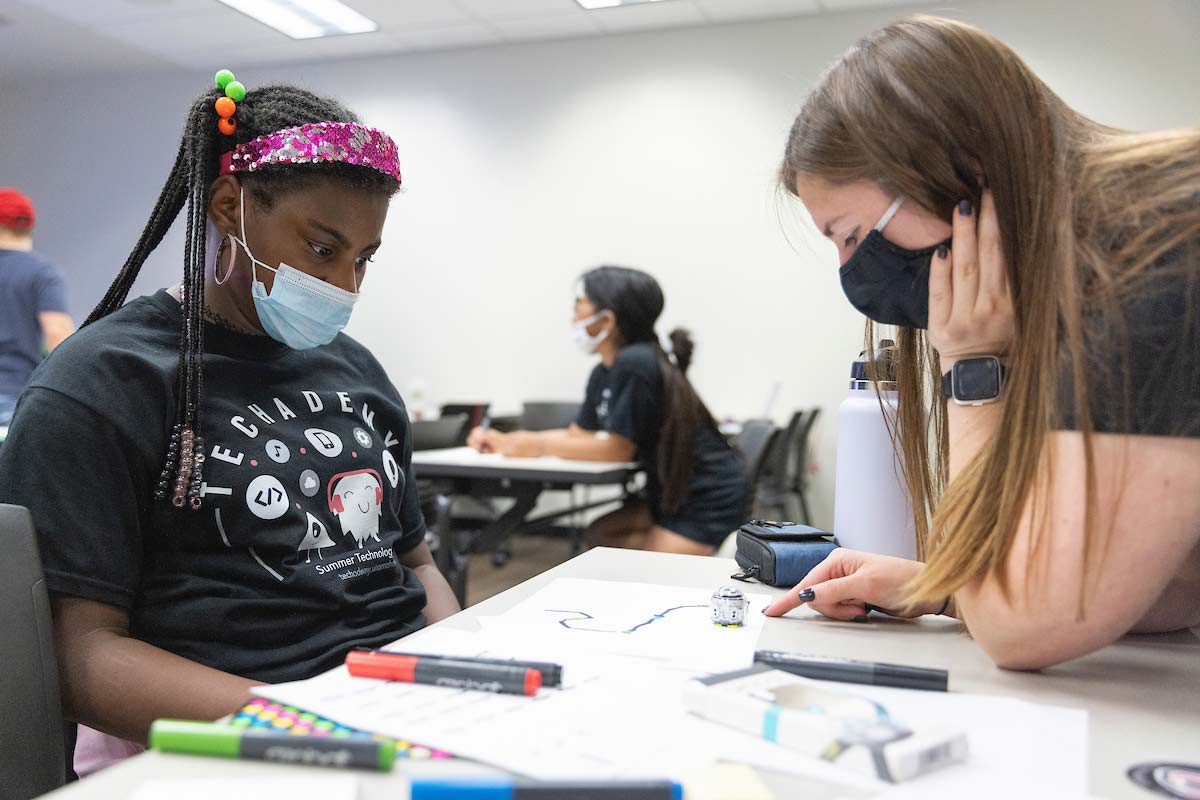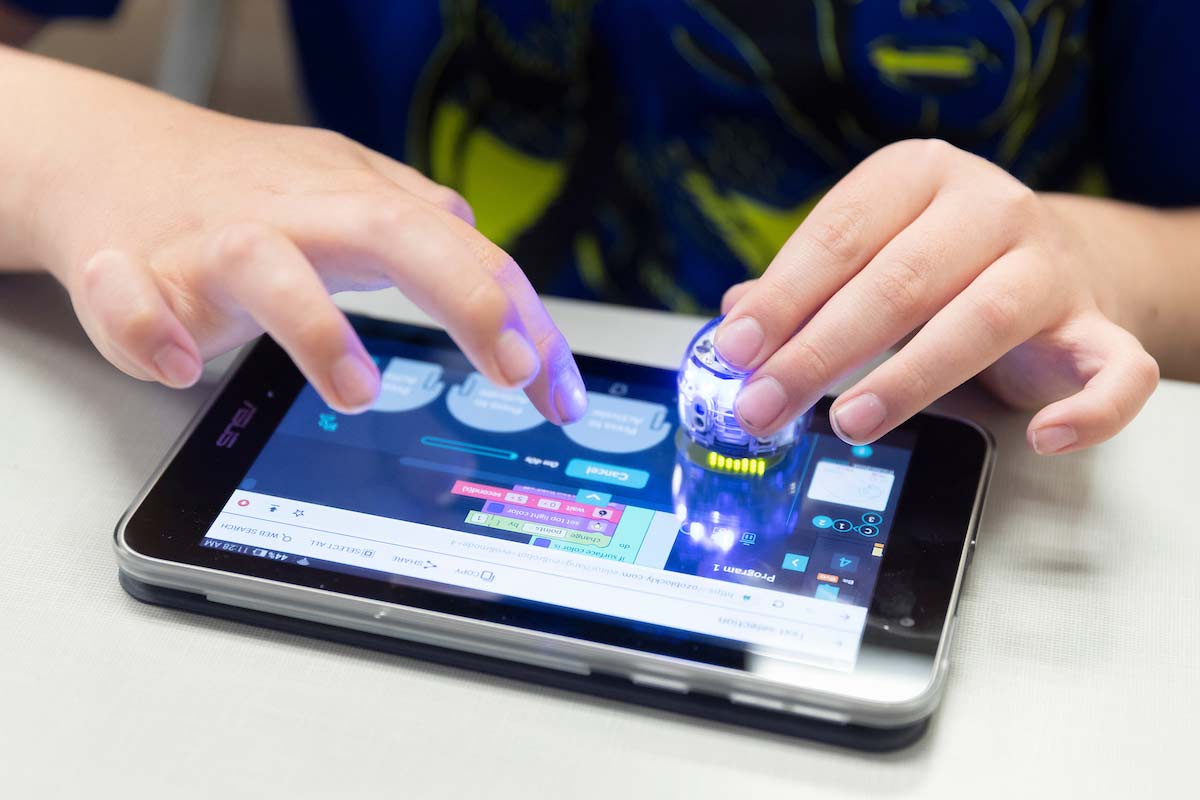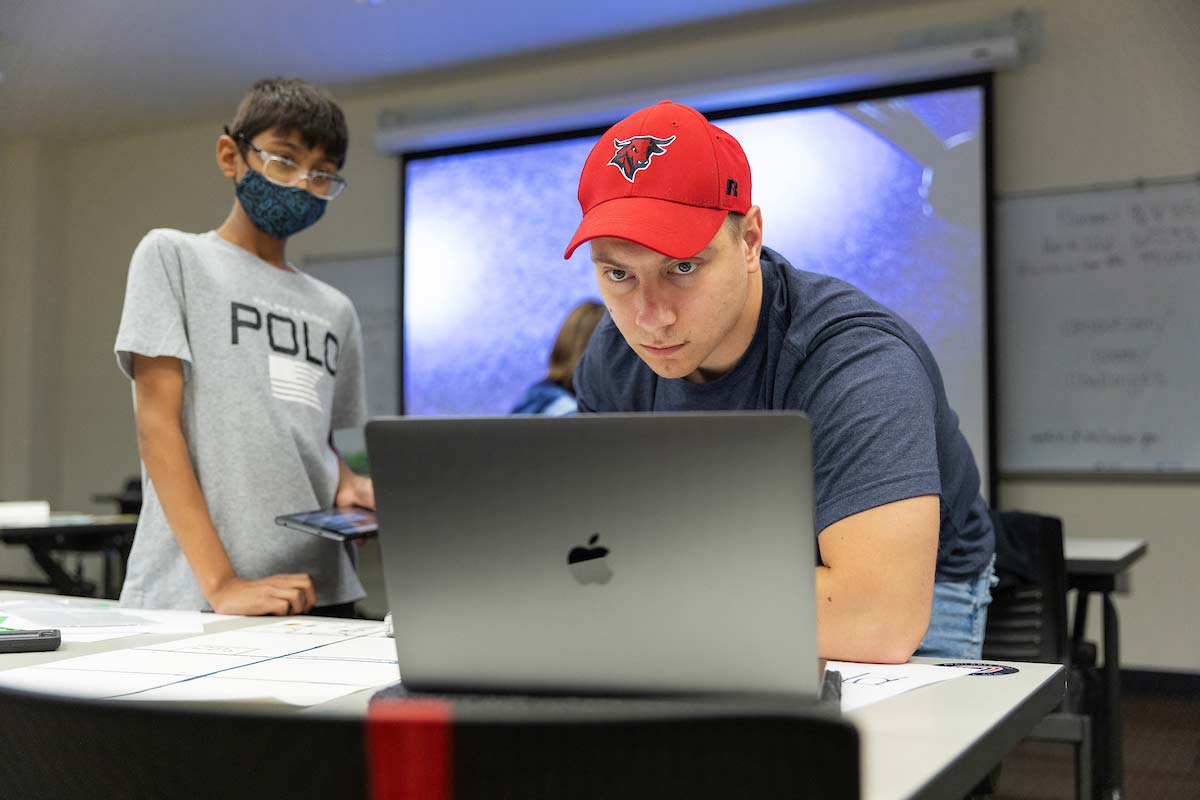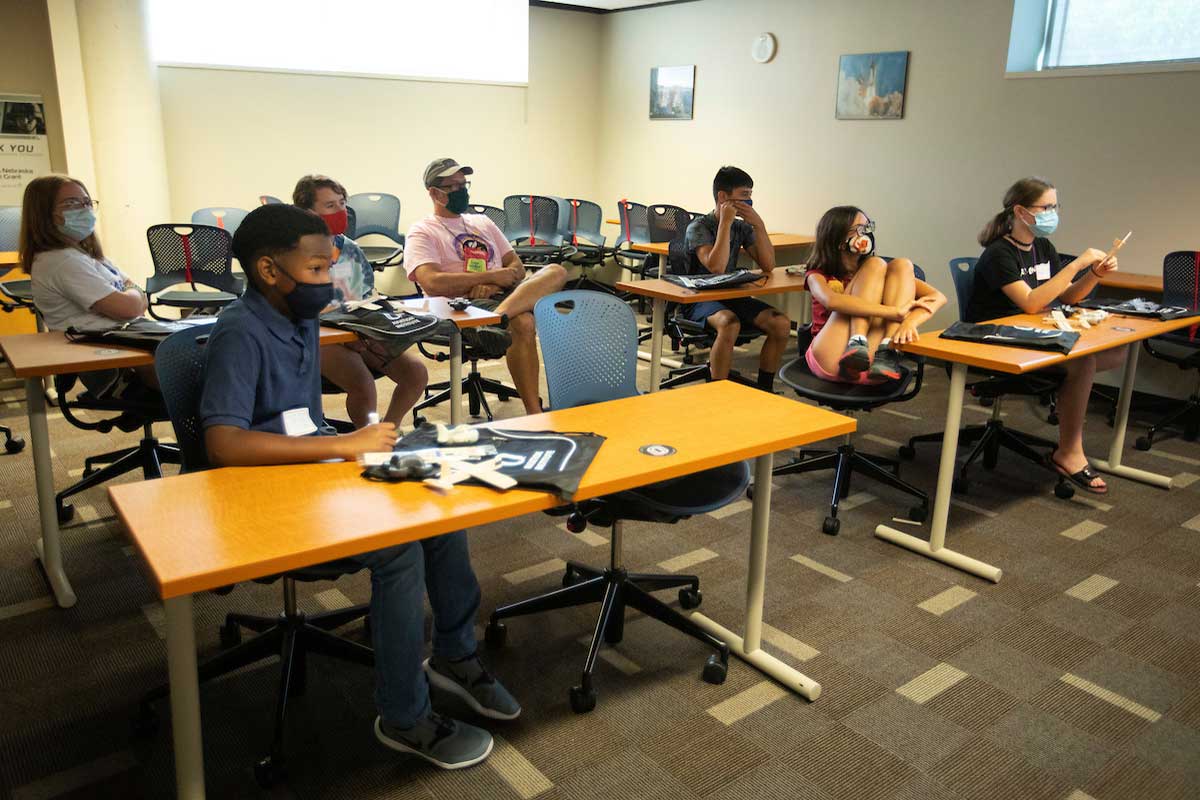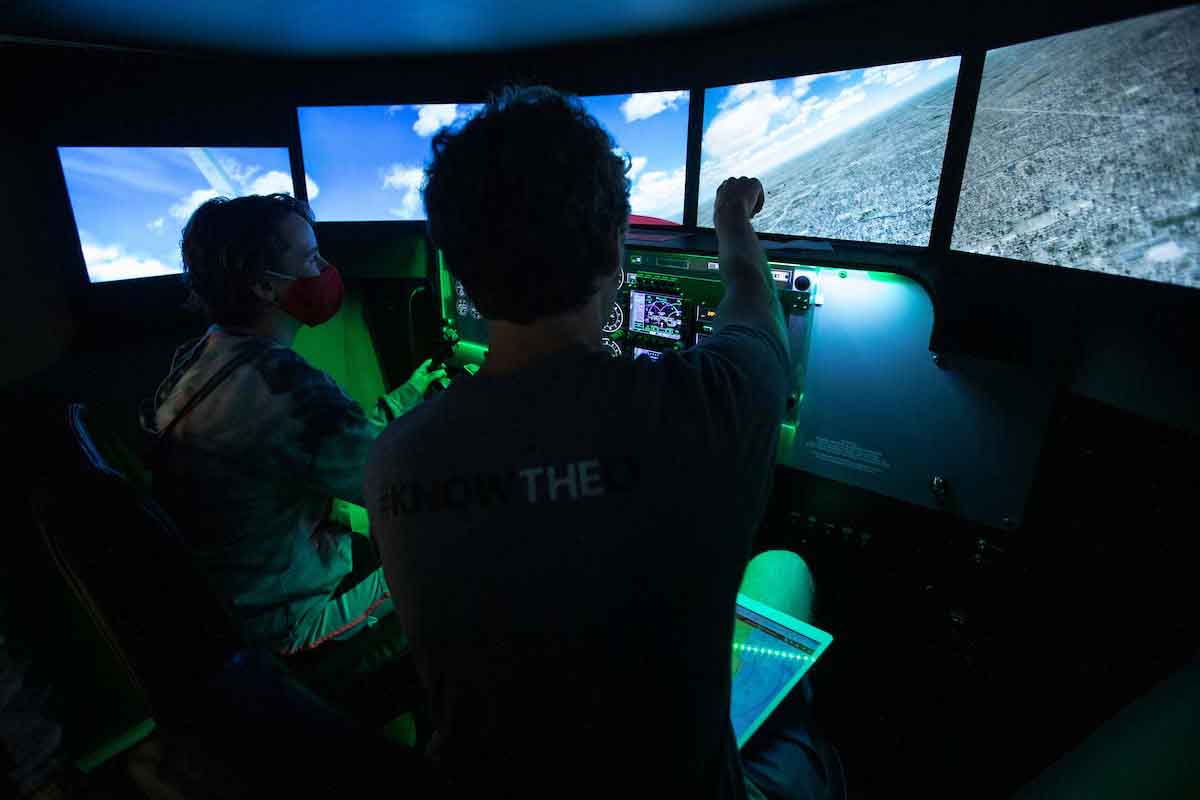 Summer camps are a tradition for many young adults.
When COVID-19 shut down many parts of the country, it also shut down the opportunity for a number of future Mavericks to experience the UNO campus, as well. However, this summer has marked a return for several UNO camps with important steps taken to keep participants safe, engaged, and successful.
Programs like the College of Communication, Fine Arts and Media's UNO Jazz Camp; the College of Arts and Sciences' Aim for the Stars; and the College of Information Science & Technology's Techademy have not only made it possible for campers to return this summer but have also learned lessons that will help improve the experience for campers well into the future.
A Change of Plans
For nearly 30 years, Aim for the Stars, a STEM-based summer camp, has educated hundreds of young learners. When Connie O'Brien, director of Aim for the Stars, realized that COVID-19 would shut down her camp last summer, the focus became looking to the summer ahead.

"My assistant and I supported the Department of Physics office in the time we would normally be preparing and holding camps," she said. "We put a lot of work into a new proposal based on the number of camps we could have and having to be stringent about what we could do."

The pandemic also impacted the UNO Jazz Camp, which normally welcomes 150 students to campus over several weeks in June. However, with its focus on technology, one camp was able to lean into the new world of remote learning.

Daniel Stokes, coordinator UNO's Techademy, had just been hired several months prior to the campus moving to remote operations in March. He made the decision early on to put together a remote option that would allow the camp to keep operating.

"I didn't really have expectations, I just knew the things I needed to get done," he said. "I didn't have the time to be freaked out or overwhelmed because I didn't know what to expect."

This approach, Stokes said, not only provided students a summer camp option they might not otherwise have had, but actually allowed the camp to bring in students from out of state.

"It was a happy accident."
A Safe and Successful Summer
As vaccines became widely available and COVID rates began to drop in early spring, the organizers of Aim for the Stars, Jazz Camp, and Techademy worked with the Office of Youth Safety and Office of Health Security to build out plans for in-person camps.

Beyond the expected use of masks, physical distancing, and wiping down of surfaces, the nature of a music camp, where students need to play instruments presented a unique challenge for Pete Madsen, professor of music and director of the UNO Jazz Camp.

"An extensive performing arts aerosol study has been ongoing since last summer," he said. "All UNO ensembles have followed the study's findings and used them as our guide to safely holding ensemble rehearsals and concerts. We used these same guidelines for the camp."

Both Jazz Camp and Techademy took hybrid approaches to holding their camps this year, with Jazz Camp holding in-person practices in the morning and ZOOM lessons in the afternoon and Techademy offering virtual programming in June and half-day in-person programming in July.

Aim for the Stars adjusted by reducing the number of campers it could take in, breaking camps into units that could be safely socially distanced, and having lunches held outside. While it's an adjustment, O'Brien said her staff are well trained and excited to be back hosting camps.

"The biggest thing I have going for me is that my staff is extremely enthusiastic. I don't have as many counselors as previous years, but the teaching staff have all come in and have taught in the classroom and understand the protocols that we have."
Looking Forward
From great adversity often comes great strength, and the UNO youth camps that have managed to persevere in uncertain times seem poised to take lessons learned from the past two years and apply them in the future.
One lesson learned, Madsen said, of a physically distanced Jazz Camp is the benefit of remote auditions. After implementing them this year out of necessity, he is looking to keep them in the future thanks to how well it streamlines the process.
"This is something we never would have considered pre-COVID," he said.
And for Stokes, he said that one major lesson he learned was the importance of accessibility. Too often opportunities held in-person are limiting whereas remote options provide more opportunity for engagement.
"If we want to be a leader, we need to recognize that accessibility is going to be the way forward. I would hope and encourage those in positions in power to do so as well."
No matter the approach, one thing is certain: the impact of the pandemic has made the importance of experiences like the youth camps offered at UNO all that more apparent.
About the University of Nebraska at Omaha
Located in one of America's best cities to live, work and learn, the University of Nebraska at Omaha (UNO) is Nebraska's premier metropolitan university. With more than 15,000 students enrolled in 200-plus programs of study, UNO is recognized nationally for its online education, graduate education, military friendliness and community engagement efforts. Founded in 1908, UNO has served learners of all backgrounds for more than 100 years and is dedicated to another century of excellence both in the classroom and in the community.
Follow UNO on Facebook, Twitter, Instagram, TikTok, LinkedIn, and YouTube.