Jaci Lindburg Named NU Associate Vice President of Digital Education and IT Strategy
Lindburg joined UNO in 2012, eventually taking on the role of Director of Digital Learning and Assistant Vice President for IT strategy for NU's Information Technology Services.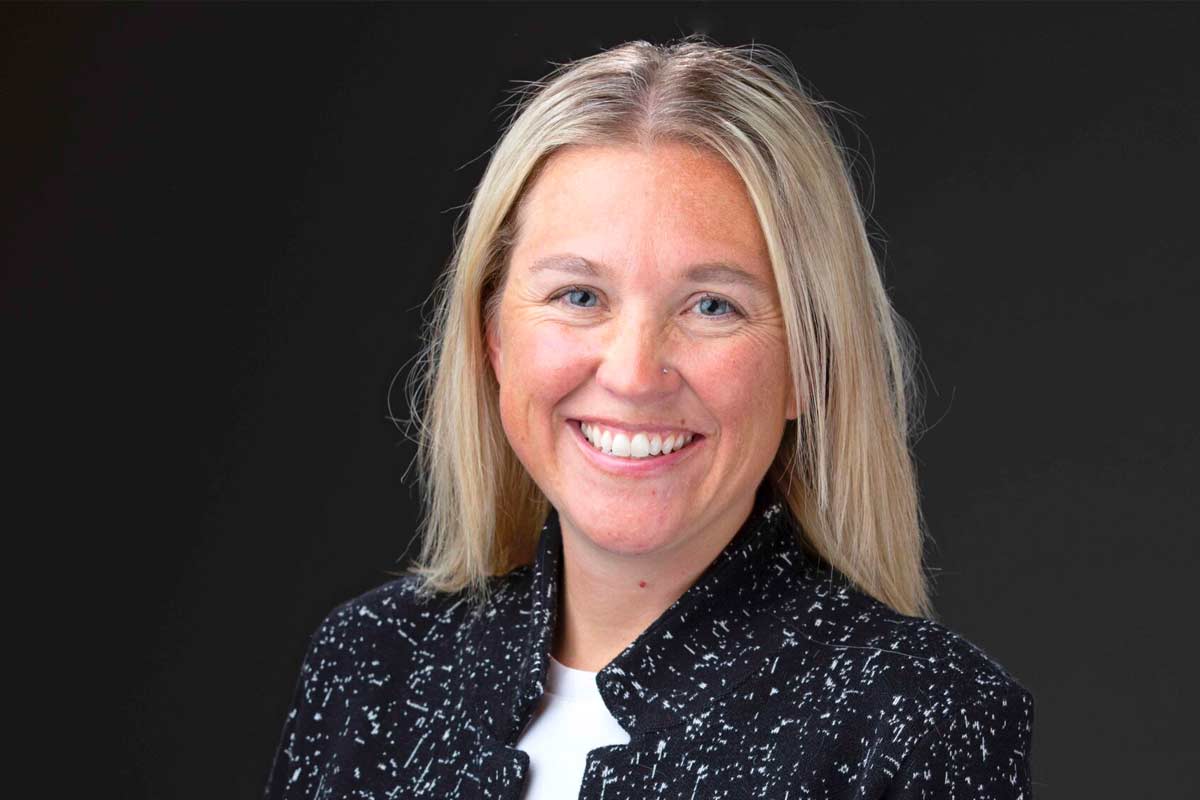 Jaci Lindburg, Ph.D.
Following a national search, Jaci Lindburg, Ph.D., has been named the University of Nebraska's (NU) associate vice president for digital education and director of University of Nebraska Online.
NU System President Ted Carter and Executive Vice President and Provost Jeffrey P. Gold, M.D., recently made the announcement.
Lindburg, who came to the University of Nebraska in 2012, most recently served as assistant vice president for IT strategy for NU's Information Technology Services and director of digital learning at the University of Nebraska at Omaha (UNO).
In her new role, which took effect July 1, Lindburg will retain her systemwide IT Strategy leadership responsibilities within NU ITS going forward. She will also continue to support UNO Digital Learning through Monday, Aug. 16, as she transitions into her new role.
"Jaci has a gift for working collaboratively in a multi-campus, shared governance environment, and a deep appreciation for our fundamental mission to create access and opportunity for students and families in Nebraska and beyond," Carter and Gold said. "Her energy and vision for creating the learning environment of the future makes her exactly the right person to lead NU Online into its next chapter."
NU Online is the system-wide platform bringing together 150-plus online programs offered by the four campuses of the University of Nebraska. Students from all 50 states take online courses from the University of Nebraska today, with some 8,200 studying entirely online.
In ITS, Lindburg has been responsible for leading strategic planning and coordinating system-wide academic technology efforts, among other duties. At UNO, she has worked closely with deans, chairs and faculty to grow high-quality, sustainable online and hybrid courses and programs. From 2016, when she assumed her UNO role, to 2019, online student credit hour production at UNO grew 22 percent.
"Digital education is all about access and opportunity for students. Thanks to the work of so many across the University of Nebraska, we are well-positioned to shape the learning environment of the future – one where every student can access an outstanding University of Nebraska education, no matter where they are," Lindburg said.
"I'm so honored to serve in this capacity, and I look forward to sitting down with faculty and leadership teams across our campuses, working together to build on their momentum and serve the next generation of learners."
"It's a great pleasure to see Dr. Lindburg's leadership being recognized at the NU Level," said Senior Vice Chancellor Sacha Kopp, Ph.D. "Her role in the Office of the Provost will bring tremendous innovation for all the NU Campuses. We have greatly benefited from her leadership at UNO in development of digital and online pedagogy, particularly these past 18 months of the pandemic. In the coming months, UNO Assistant Vice Chancellor Sarah Edwards will oversee the UNO Office of Digital Learning on an interim basis while we conduct a national search to fill Dr. Lindburg's vital position."
The UNO Office of Digital Learning – as part of both ITS and UNO's Office of Academic Affairs – is responsible for partnering with UNO's colleges to grow and develop fully online programs and courses; managing and shaping the academic technology ecosystem in which digital learning occurs (Canvas, VidGrid, TurnItIn, Respondus, Zoom, etc.); supporting faculty in teaching with technology; designing and maintaining classrooms and learning spaces across the campus; and working with online students to ensure smooth access to fully online degree options.
A sixth-generation Nebraskan, Lindburg earned her bachelor's degree from Hastings College, a master's from Doane College and her Ph.D. from St. Louis University in Missouri.
The Associate Vice President of Digital Education search was guided by a system-wide committee chaired by Julie Sebastian, Ph.D., dean of the University of Nebraska Medical Center College of Nursing.
About the University of Nebraska at Omaha
Located in one of America's best cities to live, work and learn, the University of Nebraska at Omaha (UNO) is Nebraska's premier metropolitan university. With more than 15,000 students enrolled in 200-plus programs of study, UNO is recognized nationally for its online education, graduate education, military friendliness and community engagement efforts. Founded in 1908, UNO has served learners of all backgrounds for more than 100 years and is dedicated to another century of excellence both in the classroom and in the community.
Follow UNO on Facebook, Twitter, Instagram, TikTok, LinkedIn, and YouTube.