Electric Crews Housed at UNO Amid Storm Recovery Efforts
"UNO's campus was right in the center of the storm's impact, and we wanted the university to be right in the center of the community's response."
published: 2021/07/13
contact: Brandon Bartling - University Communications
email: unonews@unomaha.edu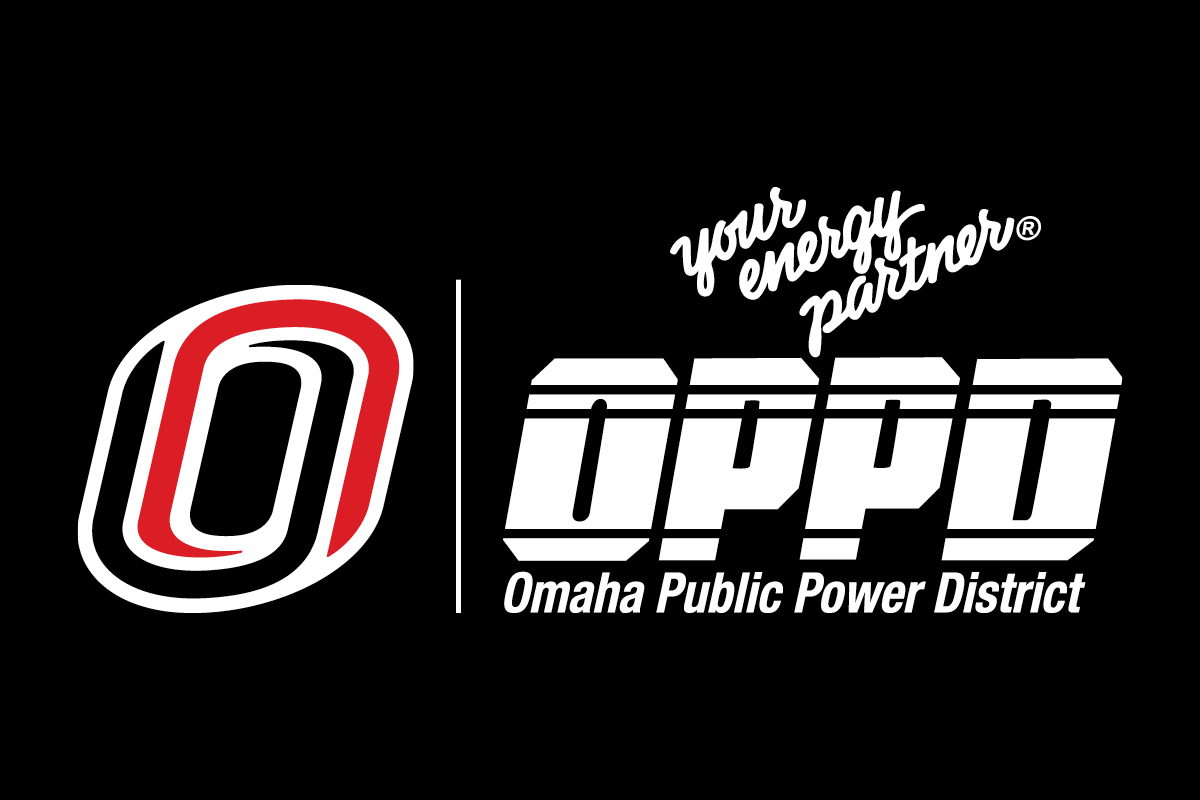 Out-of-state crews are recharging in campus housing at the University of Nebraska at Omaha (UNO) as they aid the Omaha Public Power District (OPPD) in restoring power following severe weather this past weekend.
UNO partnered with OPPD to provide housing for 175 lineworkers from regional power companies within UNO's Scott Residence Hall as they continue to restore power to OPPD customers. Campus housing began checking in lineworkers late Saturday night and reached maximum capacity in the early morning hours on Sunday.
UNO Chancellor Joanne Li, Ph.D., CFA believes UNO was positioned well, in terms of both location and resources, to be able to support their efforts. "UNO's campus was right in the center of the storm's impact, and we wanted the university to be right in the center of the community's response," Chancellor Li said. "We saw both a need and an opportunity to serve: Where better to house power crews and help them recharge than in campus housing located by some of the neighborhoods hit hardest by Saturday's storms."
At its peak, about 188,000 OPPD customers were left without power. According to OPPD, in many cases, power lines must be unraveled from debris and tree branches in order to restore power to remaining customers.
Hundreds of crew members from other Nebraska power companies as well as out-of-state power companies were called to work with and relieve OPPD crews and continue repairing downed lines and snapped utility poles. Those mutual aid crews needed a place to stay and recharge when not out repairing power lines – and that's where UNO came in.
Dennis Snook, who works in Emergency Operations at Omaha Public Power District, said OPPD's logistics team was exhausting local housing resources Saturday as it addressed the largest storm event in company history.

"We haven't utilized dorm rooms on a college campus in the past, but other utilities across the country have," he said.

So Snook, who is also an adjunct professor at UNO in the Emergency Management Program, reached out to Diane Mack, the university's Director of Emergency Management.

"The university was already responding to power outages on its campus after the storm," he said. "Providing housing for our mutual aid crews took additional time and resources, and I am truly grateful for and appreciate the community collaboration."
These challenges will necessitate mutual aid for days to come. UNO anticipates housing out-of-state lineworkers through at least Wednesday.
About the University of Nebraska at Omaha
Located in one of America's best cities to live, work and learn, the University of Nebraska at Omaha (UNO) is Nebraska's premier metropolitan university. With more than 15,000 students enrolled in 200-plus programs of study, UNO is recognized nationally for its online education, graduate education, military friendliness and community engagement efforts. Founded in 1908, UNO has served learners of all backgrounds for more than 100 years and is dedicated to another century of excellence both in the classroom and in the community.
Follow UNO on Facebook, Twitter, Instagram, TikTok, LinkedIn, and YouTube.