UNO Centers Drive and Measure Economic Impact Amid Pandemic
published: 2021/06/02
contact: Brandon Bartling - University Communications
email: unonews@unomaha.edu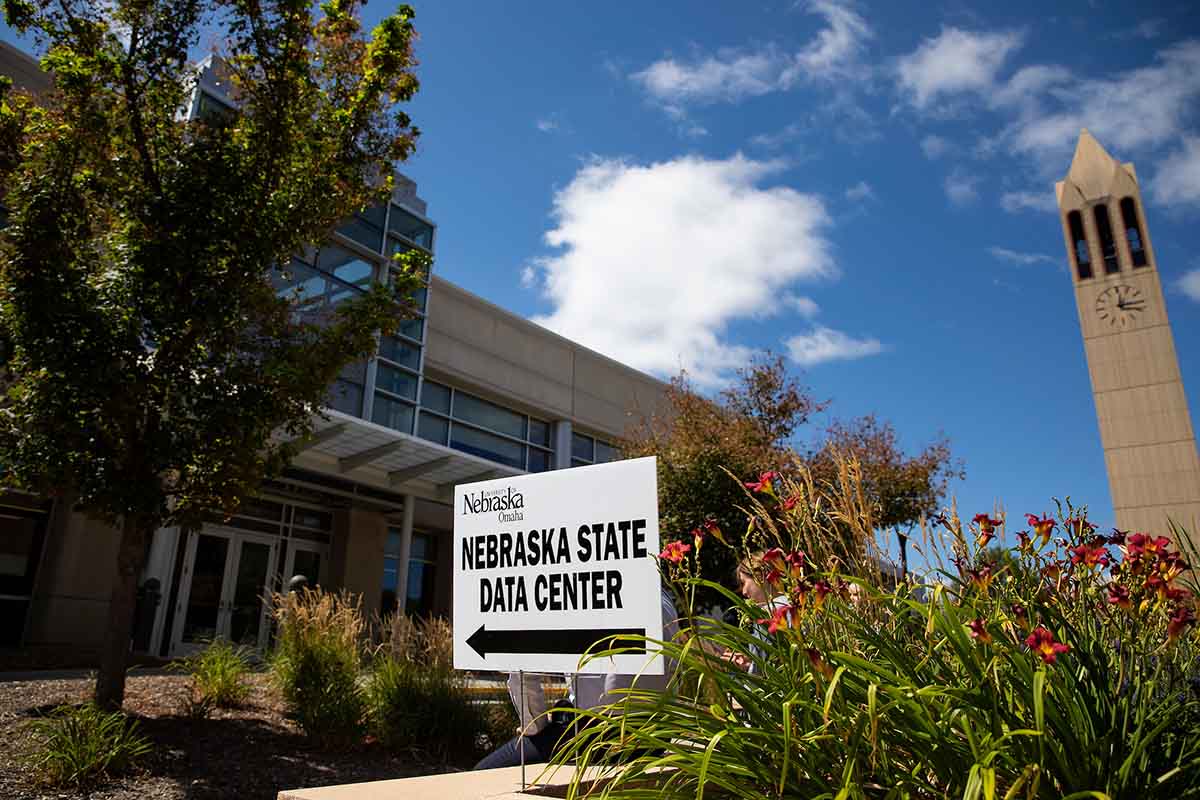 The College of Public Affairs and Community Service at the University of Nebraska at Omaha (UNO) houses the Center for Public Affairs Research, the lead agency of the Nebraska State Data Center program
As the state grappled with challenges presented by the pandemic, Nebraska businesses and public officials received much-needed data, resources, and support from the Nebraska Business Development Center (NBDC) and the Center for Public Affairs Research (CPAR), both housed at UNO.
NBDC is based at UNO's Mammel Hall but extends across the state through 10 additional locations from Wayne to Scottsbluff. It strengthens Nebraska businesses for a healthy economy and prosperous communities. NBDC's credentialed consultants provide confidential, one-on-one business services to entrepreneurs, established business owners, innovators, and economic and community development professionals—mostly at no charge.
In 2020 alone, NBDC continued to serve more than 1,800 clients across the state, creating and saving nearly 700 jobs and generating $488.2 million in total statewide economic impact.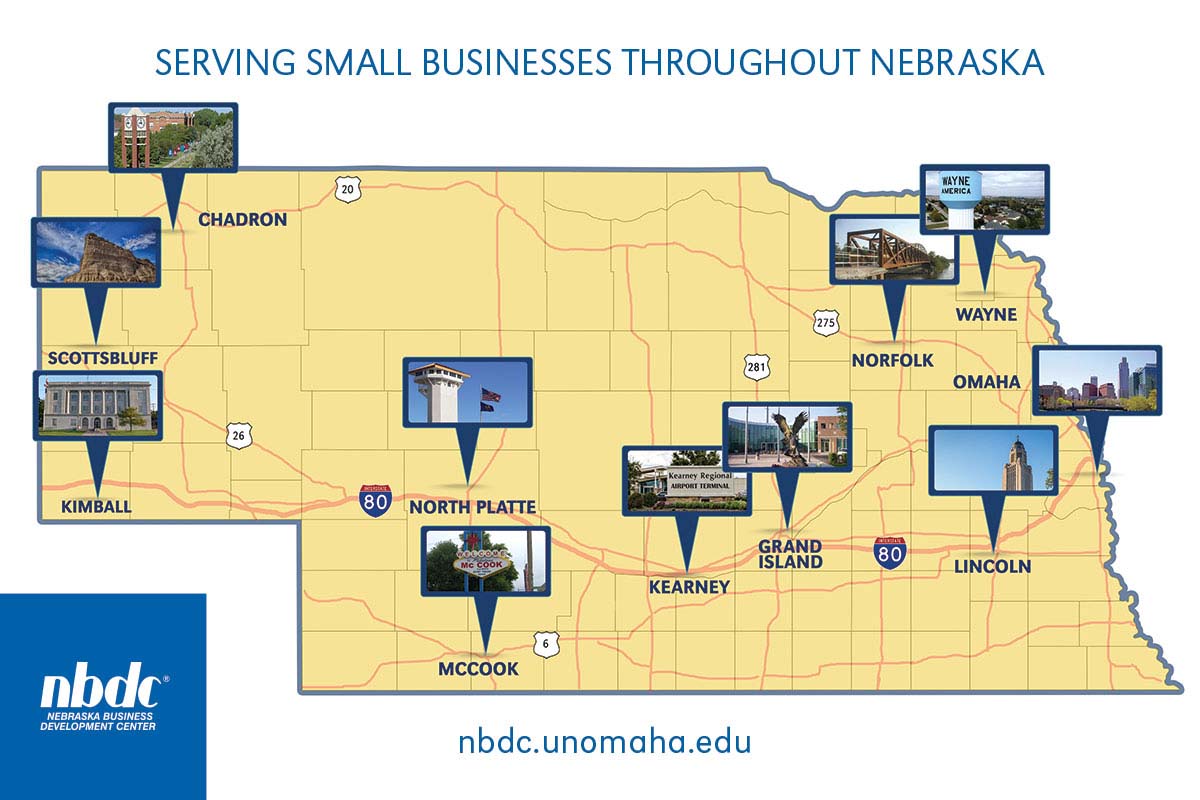 The Nebraska Business Development Center operates offices across the state in addition to its main location within UNO's College of Business Administration at Mammel Hall in Omaha.
"NBDC's support of businesses across Nebraska predates the COVID-19 pandemic and will continue long after the pandemic is behind us," Catherine Lang, NBDC State Director said. "Through the collaboration and assistance of government, community, and university partners, we are able to supply resources that foster economically healthy and prosperous communities while also providing UNO students with valuable experiential learning opportunities."
UNO's Center for Public Affairs Research (CPAR) has also played a significant role in tracking the pandemic's impact on Nebraska's businesses and their workforce.
CPAR partnered with the State of Nebraska and a number of local and state organizations to conduct the Nebraska Business Response Survey which explored how Nebraska businesses responded to the pandemic. Most respondents were small businesses that reported negative impacts on revenue, an increase in remote working operations, reductions in staffing, need for aid, and rising concerns about shifts in consumer behavior.
CPAR continues to work jointly with the Planning Committee of the Nebraska State Legislature to track the pandemic's economic impact on the state through the Nebraska Economic Recovery Dashboard. The dashboard hosts over 20 indicators to track the economy. For instance, it shows steep declines in employment early in the pandemic followed by steady gains; however, Nebraska employment is still off from pre-pandemic levels.
Using the dashboard, legislators, business owners, and key stakeholders can track indicators that allow for both comprehensive and granular analyses, including unemployment claims, total employment, and net tax receipts.
Josie Schafer, CPAR Director, said these tools are invaluable to the state's response to COVID-19. "Effectively addressing challenges presented by the pandemic starts with having a better understanding of the problems businesses are facing," Schafer said. "The Nebraska Business Response Survey and the Nebraska Economic Recovery Dashboard provide needed evidence of where the state is, where it has been, and where it is going – allowing public officials and business owners to make informed decisions."
Additional information on how NBDC and CPAR at UNO have supported the Nebraska economy in the pandemic can be found at impact.unomaha.edu.
---
Lang and Schafer spoke further with KIOS host Mike Hogan on "Live & Local" on how the Nebraska Business Development Center and UNO's Center for Public Affairs Research provided resources and data to the state of Nebraska and its businesses to assist in managing and recovering from the pandemic.
Listen to the two-part interview on the KIOS website.
About the University of Nebraska at Omaha
Located in one of America's best cities to live, work and learn, the University of Nebraska at Omaha (UNO) is Nebraska's premier metropolitan university. With more than 15,000 students enrolled in 200-plus programs of study, UNO is recognized nationally for its online education, graduate education, military friendliness and community engagement efforts. Founded in 1908, UNO has served learners of all backgrounds for more than 100 years and is dedicated to another century of excellence both in the classroom and in the community.
Follow UNO on Facebook, Twitter, Instagram, TikTok, LinkedIn, and YouTube.