UNO Partnerships Drive Counterterrorism Efforts, Identification of Fallen Service Members
UNO's partnerships with federal agencies bring Mavericks into important military and national security research.
published: 2021/06/11
contact: Brandon Bartling - University Communications
email: unonews@unomaha.edu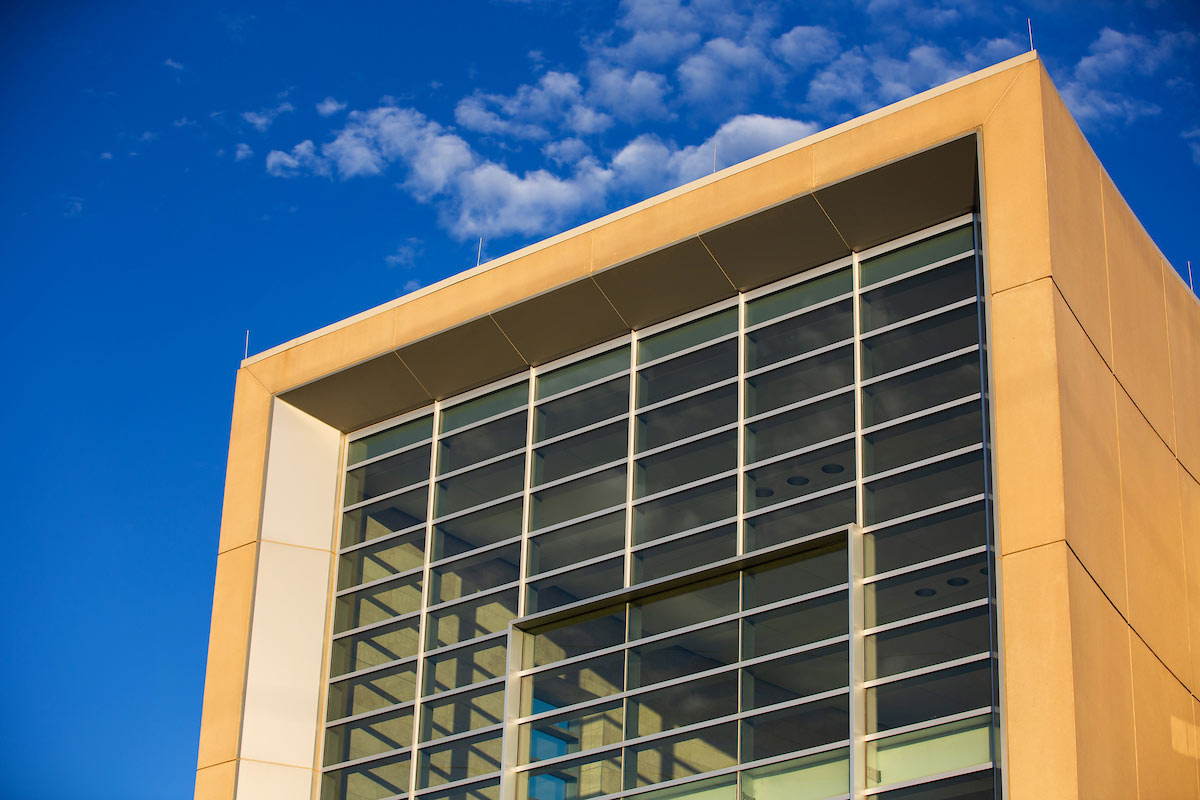 How do violent extremist groups influence one another? Are once-violent extremists no longer a threat when they exit the U.S. prison system? What behaviors might be warning signs of a potential cyber attacker?
These are some of the questions being studied by researchers within the newly established National Counterterrorism Innovation, Technology, and Education Center (NCITE) at the University of Nebraska at Omaha (UNO). NCITE is a U.S. Department of Homeland Security (DHS) Center of Excellence that was made possible through a historic 10-year, $36 million grant awarded in 2020.
Establishing NCITE at UNO has helped position UNO as a national leader in understanding extremist groups and how their ideologies might lead to violence.
Housed within UNO's Mammel Hall, NCITE brings together more than 50 researchers from 18 academic institutions nationwide including Stanford University, George Washington University, the University of Oklahoma, Penn State University, and system partners at the University of Nebraska Medical Center and University of Nebraska-Lincoln. NCITE also works with U.S. Strategic Command, the FBI's Omaha field office, the National Strategic Research Institute, and other key partners.
Gina Ligon, Ph.D., director of NCITE, has a vision to build a robust, relevant academic research hub that offers insight to help national security workers in the field prevent terrorist attacks. As a high school sophomore, she visited the site of the Oklahoma City bombing—an experience that ultimately inspired her to take up this work.
"The threat of another Timothy McVeigh rising is very real, and we need to recognize and engage on the issues that lead to radicalization and violence in order to stop it," Ligon said. "But it's important to remember that our history is written, too, by the countless Americans who work earnestly every day to prevent his brand of betrayal, extremism, and violence."
NCITE is far from UNO's first research institution with ties to the military and national security. Under the leadership of Sachin Pawaskar, Ph.D., a professor of practice within UNO's College of Information Science & Technology, graduate and undergraduate students have collaborated with the Defense POW/MIA Accounting Agency (DPAA) at Offutt Air Force Base to identify the remains of fallen service members since 2017.
Notably, students created algorithms that have been used to identify the remains of more than 200 service members who were killed on the U.S.S. Oklahoma when the Japanese military bombed Pearl Harbor in 1941. The project, called CoRA, or Comingled Remains Analytics Ecosystem, shortened portions of the identification process so that weeks' worth of work could be accomplished in a few hours.
DPAA Director Kelly McKeague called the work "transformational" when visiting UNO's campus in 2019. Pawaskar said at the time, "The DPAA is finding that it is better to bring in computational scientists and mathematical scientists; creating algorithms that help in the identification process."
CoRA was later expanded to help identify POWs in the Philippines and service members from the Korean War sent to the United States by North Korea. The U.S. Government estimates that approximately 82,000 American service members remain unidentified. Researchers at UNO hope that CoRA and any future breakthroughs can help bring closure to additional families.
For more information on how UNO's researchers are impacting the state of Nebraska and the nation, visit impact.unomaha.edu.
---
Gina Ligon, Ph.D., director of NCITE, spoke with KIOS host Mike Hogan on "Live & Local." The two-part interview focuses on the mission of NCITE, the impact of NCITE's research since launching in mid-2020, and how a visit to the site of the Oklahoma City bombing days after the attack led her to pursue a future in counterterrorism.
Listen to both parts of the interview on the KIOS website.
About the University of Nebraska at Omaha
Located in one of America's best cities to live, work and learn, the University of Nebraska at Omaha (UNO) is Nebraska's premier metropolitan university. With more than 15,000 students enrolled in 200-plus programs of study, UNO is recognized nationally for its online education, graduate education, military friendliness and community engagement efforts. Founded in 1908, UNO has served learners of all backgrounds for more than 100 years and is dedicated to another century of excellence both in the classroom and in the community.
Follow UNO on Facebook, Twitter, Instagram, TikTok, LinkedIn, and YouTube.