Nebraska's Economic Recovery from COVID-19 Back On A Positive Trajectory After Stall
published: 2021/02/25
contact: Josie Gatti Schafer, Ph.D. - Center for Public Affairs Research
email: jgschafer@unomaha.edu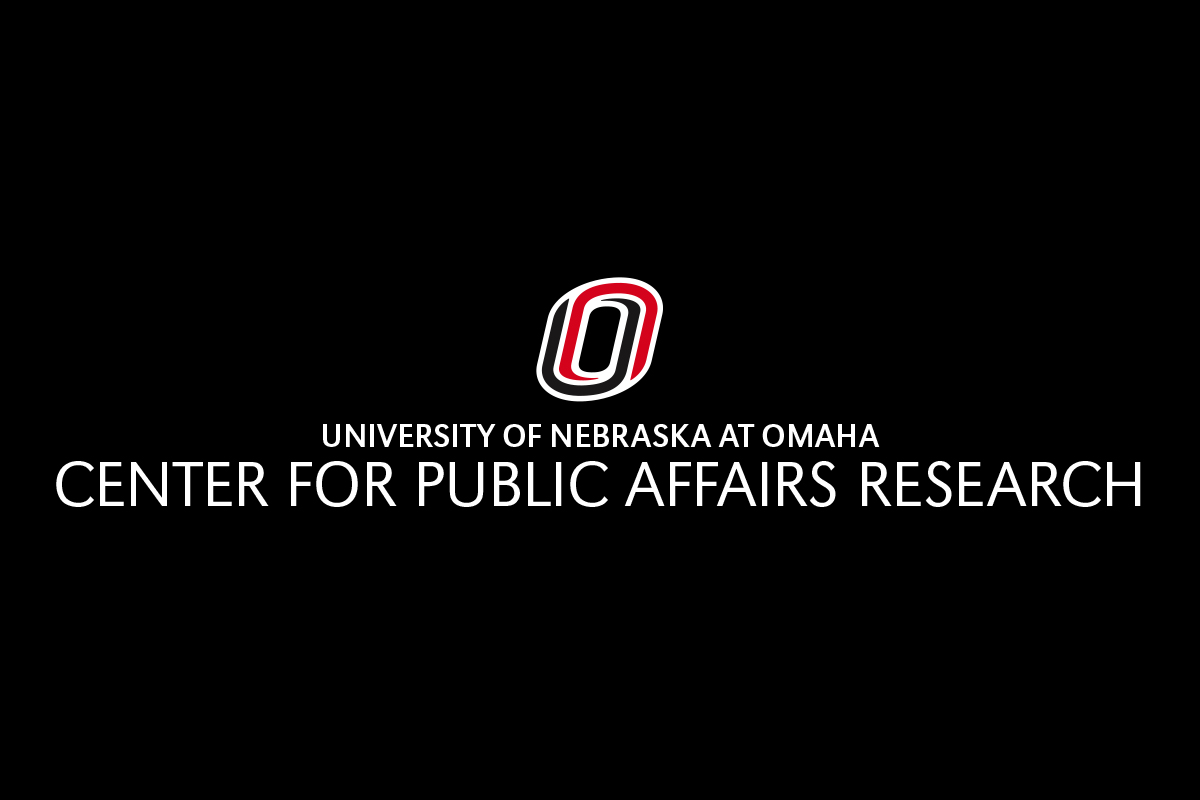 The Nebraska Economic Recovery Dashboard, a joint project of the Planning Committee of the Nebraska State Legislature and the UNO Center for Public Affairs Research shows that the pace of the economic recovery due to the COVID-19 pandemic had stalled but appears to be back on a positive trajectory.
The dashboard tracks several indicators weekly and monthly that allow for a granular analysis of the economic recovery, including, weekly initial and continued unemployment claims, monthly total employment, and monthly net tax receipts.
The monthly change in total nonfarm employment numbers show that the initial drastic decline in employment as a result of the COVID-19 pandemic was followed by steady gains in the numbers of those employed in Nebraska through the early summer.
Total employment fell by over 53,000 between March and April of 2020 but Nebraska gained about 9,000 jobs each month until July. Through the late summer and fall the employment gains continued but not at the same positive rate. The average change in monthly total nonfarm employment between August of 2020 and November of 2020 was just under 1500. However, in December over 4,000 employees were added indicating a positive trajectory for the economic recovery.
Consistent with the increases in the number employed, Nebraska's net tax receipts from income were strong in January of 2021 compared to the same month in 2020. However, sales and use tax receipts were down in January of 2021 from the same month in 2020.
According to Josie Schafer the director of CPAR, "That Nebraskans are getting back into the workforce and earning an income is a great thing but there are several reasons why they may not be spending as much as in the past. The winter months along with the ongoing pandemic may have hampered demand. However, it could also be a lack of confidence about the economic recovery and as a result Nebraskans are saving not spending."
The Nebraska Economic Recovery Dashboard includes more than 25 dynamic data visualizations about Nebraska's economy with options to view comparisons with other states, regionally, and nationally. The dashboard can be accessed at cpar.unomaha.edu/policy. All data is freely available for public, journalistic, and other uses with proper attribution.
About the University of Nebraska at Omaha
Located in one of America's best cities to live, work and learn, the University of Nebraska at Omaha (UNO) is Nebraska's premier metropolitan university. With more than 15,000 students enrolled in 200-plus programs of study, UNO is recognized nationally for its online education, graduate education, military friendliness and community engagement efforts. Founded in 1908, UNO has served learners of all backgrounds for more than 100 years and is dedicated to another century of excellence both in the classroom and in the community.
Follow UNO on Facebook, Twitter, Instagram, TikTok, LinkedIn, and YouTube.