Virtual Internships & Online Classes offered by UNO Education Abroad allows students to get an international education experience
While we are all taking steps to flatten the curve in the coming months, students are still able to take advantage of global opportunities like never before.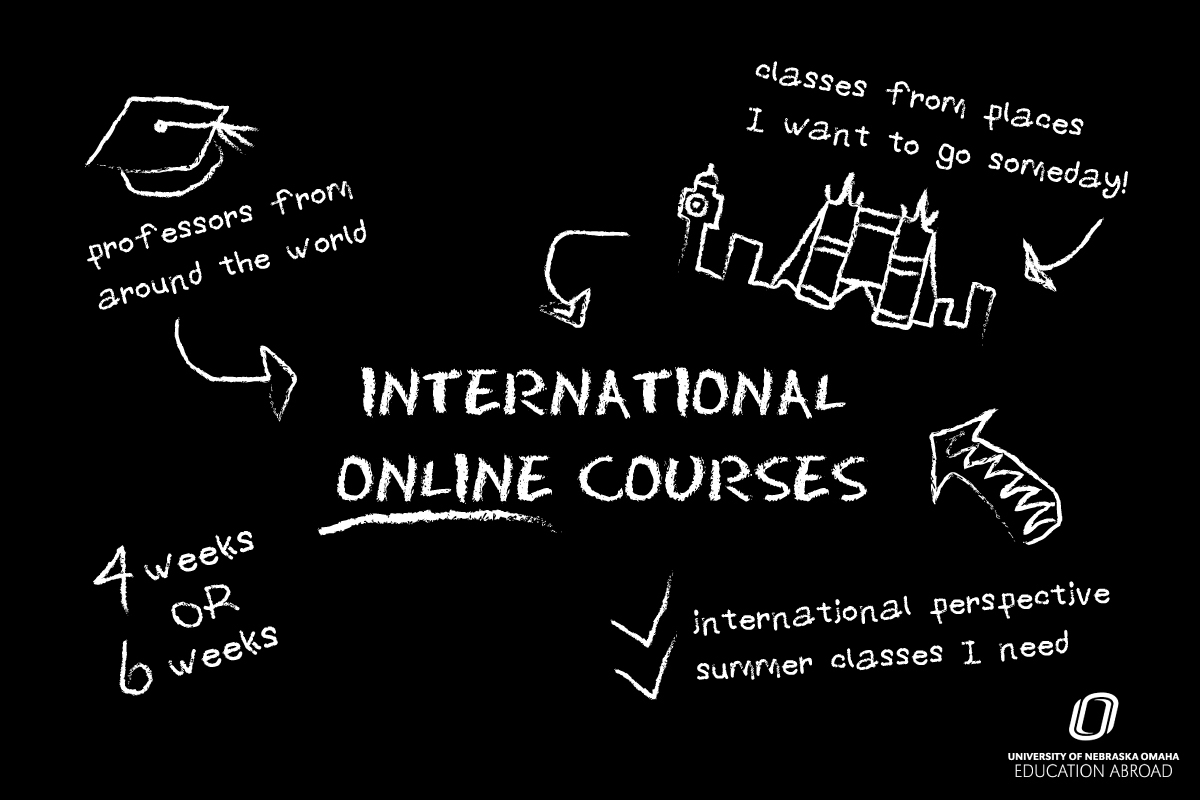 International Online Courses
With all summer 2020 courses moving online, now is your chance to do something unique and gain a global perspective on a field you're interested in. International online courses are taught by professors from around the world on study abroad programs, and for the first time ever, they are being offered in an online format. From Comparative Healthcare Systems in London to Climate Change in Costa Rica, choose from over 50 course options and study abroad online this summer.
For more information head to the International Online Courses page on our website.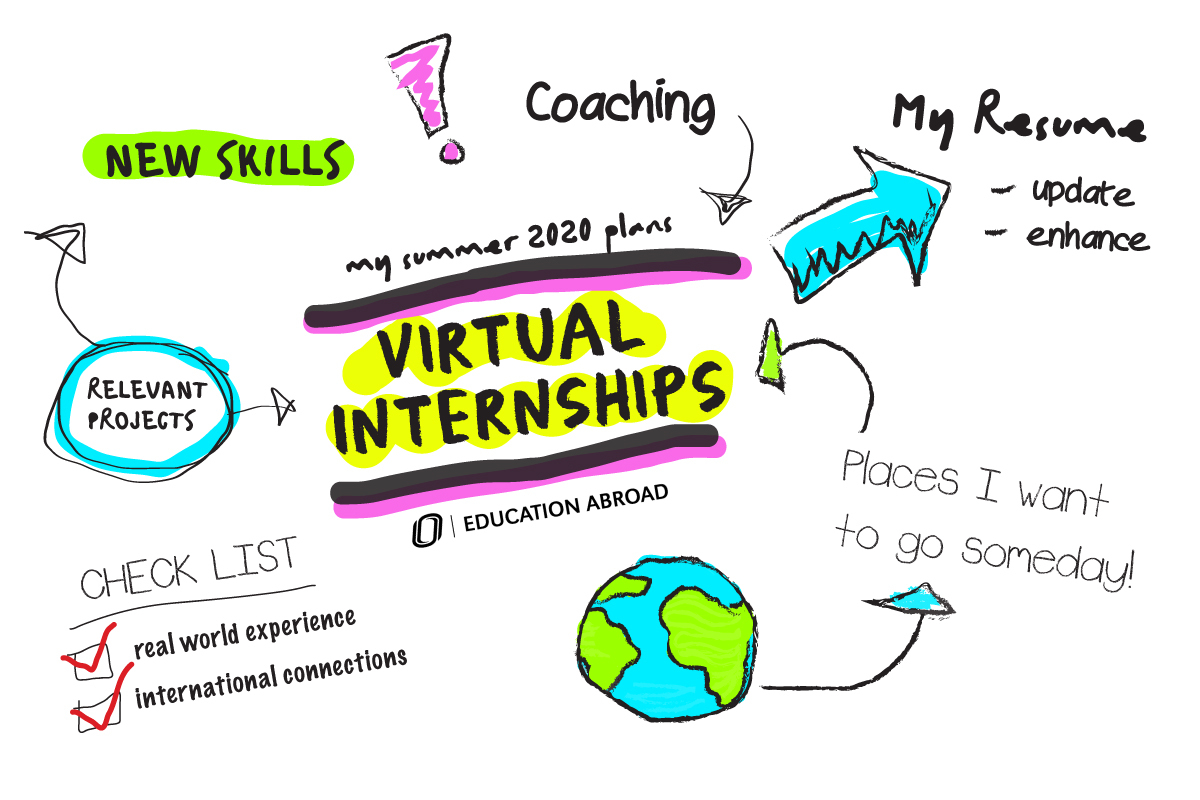 Virtual International Internships
With a virtual international internship, you can collaborate with companies and coworkers across cultures and time zones, and learn important workplace concepts like project management and communications through technology. Virtual international internships are an opportunity for students to learn practical career skills, make international connections, and gain real world experience in their field of study. You'll also be able to view your chosen profession from another country's perspective in a way that is only possible with this type of personal experience. With internship placements available at 21 different countries worldwide, you have many options for advancing your career goals this summer. The possibility to receive academic credit for internships is also available!
For more information head to the Virtual International Internships page on our website.
---
Interested in an online summer option or studying abroad in Spring 2021 or beyond?
We are available for 30 minute Zoom advising appointments.
Monday through Thursday, 9 AM – 11 AM and 1:30 PM – 4 PM.
Reach out to unostudyabroad@unomaha.edu to schedule an appointment