International Programs helps students develop their English skills and explore their world.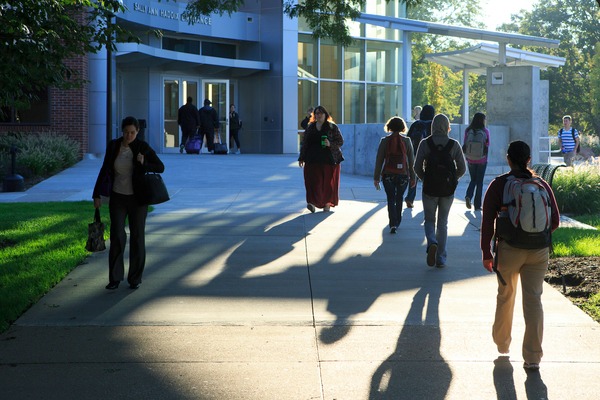 ---
ILUNO Intensive English
Learn English as a second language 
Students are in class 21 hours every week.
Sessions last eight weeks and are scheduled 6 times throughout the year.
Students collaborate with program instructors to evaluate their English ability and select language classes at one of 7 levels – beginning (A1) to advanced (C1).
Experienced instructors teach reading and vocabulary, grammar and writing, listening, pronunciation, TOEFL preparation, and critical-thinking skills.

---
International Professional Development Program (IPD)
Intensive training in English language and communications skills
Intended for those with professional work experience, and a university degree (or comparable work experience)
Attend corporate seminars and visit companies, learn directly from experienced professionals working in diverse industry sectors
Participants develop relationships with instructors, colleagues, executives, and home-stay families
After each eight-week session, graduates return home with enhanced English communication skills and capstone projects in their professions, making them even more valuable as employees

---
International Studies Major (INST)
UNO's International Studies major is an interdisciplinary bachelor of arts degree program, provides undergraduate students with the necessary background in international relations and intercultural communications, as well as career-focused concentrations. The degree is individualized, flexible and marketable. 
 
---
Education Abroad
You can study abroad for a week or two, a semester, or a full academic year. You can join a guided tour with other UNO students or go on your own. You can purchase an all-inclusive, no-hassle education abroad package, or you can create the itinerary yourself. There's a study abroad program that's perfect for almost any major.
Learn more about Education Abroad