UNO and Shizuoka University Partnership
Shizuoka University (SU) and the University of Nebraska at Omaha (UNO) became sister universities in 1979.
This important partnership followed the Shizuoka and Omaha sister city affiliation which was established in 1965. The initial university agreement took place between UNO's Chancellor Del Weber and SU's President Ken Maruyama after exchanging campus visits. The memorandum agreed that the two campuses would "cooperate in the spirit of mutual understanding and promote their friendship…" The Statement of Affiliation also called for the promotion of the cultural exchange of teachers, students, scientific works, and joint research.

This international partnership, driven and supported by retired Dean, Thomas Gouttierre, and International Programs, made Shizuoka University UNO's most active international exchange with nearly 2,000 students, administrative staff, faculty, and music group participants. Both campuses have provided many scholarships to Japanese and English language students and UNO received annual prestigious Monbusho scholarships. In 2019, UNO and SU celebrated not only the 40th anniversary of the relationship but also the 40th annual Shizuoka Summer Tour. The tour has brought between 12-25 students and Shizuoka faculty to campus for English lessons and homestays as well as Omaha, Western Nebraska, and South Dakota tours every August.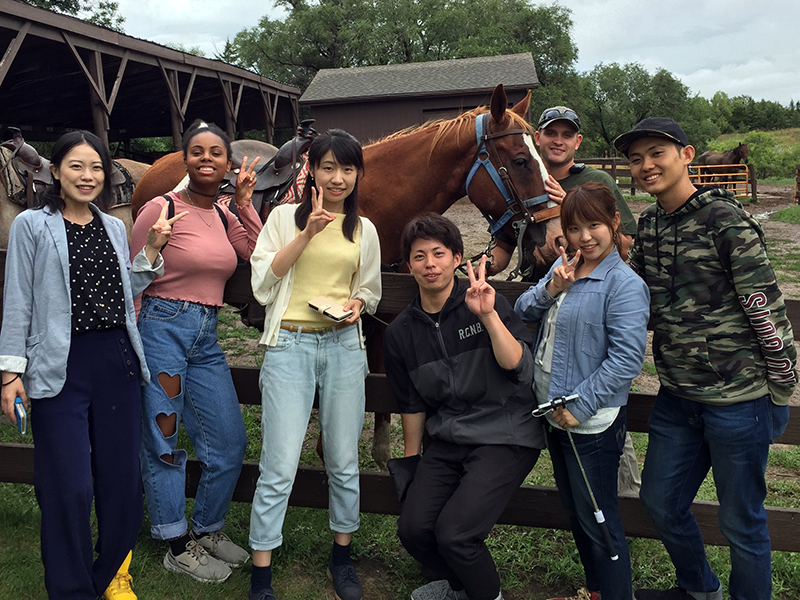 The synergetic connections between SU and UNO have also enhanced the sister city relationship between Omaha and Shizuoka. Shizuoka students and other Japanese students participate in UNO Friends of Japan activities at Lauritzen Gardens fall Japanese Ambience, at the Durham Museum December holiday event, at the Omaha Children's Museum, and at local classrooms. As UNO and FOJ contribute to the success of many Omaha Sister City Association (OSCA) activities involving Japan, we are proud that OSCA has received awards and recognition from Sister Cities International and the Japanese government.

In sum, the University of Nebraska at Omaha, Shizuoka University and both cities have benefited tremendously. From decades of exchanges students have learned Japanese and American culture and returned to their communities and businesses with new outlooks and skills. The myriad of relationships created through study programs, research, friendships, homestays, and- even marriages- have endured and continue to grow.



Recent News
UNO, Shizuoka University Celebrate 40 Years of Friendship, November 2019
UNO Alumni Meet in Tokyo Leading up to Renewal of International Partnership, October 2019
Students from Shizuoka, Japan embark on 40th Anniversary Tour, August 2019
UNO, Shizuoka University Celebrate Shared Research, May 2019
Shizuoka University President Visits UNO to Celebrate Decades-Long Partnership, September 2018
An Indigenous Rationalist Thinker and His Followers in Japan, September 2018
George Behringer and OSCA Commended by Japan
Student Awarded Exchange Scholarship from Japanese Government, November 2017
Shizuoka Summer Tour at UNO, August 2017
Best of 2015: A Globally Engaged Campus, December 2015
Recent Videos
Maverick Minute: Shizuoka Exchange Student Conner Smith
Maverick Minute: Shizuoka University Alumna Hilary Richards
Maverick Minute: Shizuoka University President Kiyoshi Ishii
Maverick Minute: Jane Meza at Shinagawa Train Station