Ready to get started? Here is what you need to know and need to do.
After you are admitted, pay the SEVIS fee to the U.S. government and read the reporting requirements in SEVIS & Immigration.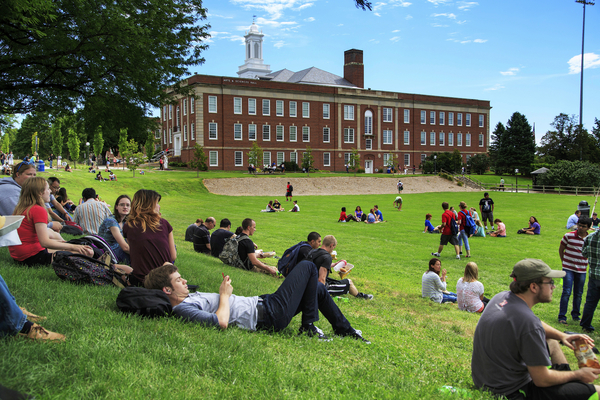 Transportation from the airport
Request an airport pickup online.
Please send arrival information at least two weeks in advance. We will offer airport pickup service only during the week preceding the start of classes.
Note that airport pickups are not available on January 1, July 4, and December 24, 25, and 31. Pickups are not available after 10 p.m. Please plan around these times.
Receive travel documents via express mail
University Express Mail Services (UEMS) offers a fast and reliable service for you to request to receive your I-20 or DS-2019. Sign up and order online at UEMS.
All UNO international students (including ILUNO and IPD students) will be required to be enrolled in the StudentBlue Health and Dental insurance plan each session.  Waivers will only be reviewed for students who have an active (government sponsored) financial guarantee.
For more information, please visit UNO Health Services.
*All ILUNO and IPD students who stay on campus or in the country over winter closedown (December - January) will be required to purchase additional insurance.
UNO requires all students, including international students, to provide proof of the Measles, Mumps, and Rubeola (MMR) immunization upon arrival and before classes begin. We recommend getting this immunization in your home country. If needed, you can get the immunization at UNO Health Services upon arrival. The cost is included in your UNO health insurance policy.
If you do not bring these immunization records signed by your home country physician, you must have the first dose of the immunization immediately upon arrival. The second dose must be given 30 days later. You will not be allowed to continue taking classes if this requirement is not met. This policy includes all UNO students, intensive English students in the ILUNO program and IPD students. 
In addition, UNO requires all international students to do the PPD (Mantoux) tuberculosis skin test upon arrival. PPD tests will be given in UNO Health Services on Mondays, Tuesdays, and Wednesdays. You must return two days after you take the PPD skin test to complete the process. For more information, visit UNO Health Services.
Report to the International Advising office upon arrival
This is an important SEVIS requirement. Bring your immigration documents to our office upon arrival so that we can copy them. This includes Form I-20 or DS-2019, passport, visa, and Form I-94. We will also need your local address. Students transferring from another school will need to make an appointment with an international student advisor within 15 days of the start of classes to get a new form I-20.
The International Advising office is located in Arts & Sciences Hall 241.
You will attend orientation during your first week in ILUNO. At orientation students learn about important immigration regulations, SEVIS requirements, using the university's online resources, finding your way around campus, health services, culture shock, on-campus employment, and academic integrity.
You will also create an e-mail account and receive an ID card for accessing many campus services, such as the Health, Physical Education, and Recreation Building.
Orientation is almost always the Thursday before the session begins. In Session 5 in August, orientation begins the Wednesday before. Find the first day of your orientation below. You should arrive in Omaha at least one days before your orientation begins.
2018 Calendar
| | | |
| --- | --- | --- |
| Session           | Orientation Start Date        | Session Start Date        |
| Session 1 | 4 January 2018 | 8 January 2018 |
| Session 2 | 1 March 2018 | 5 March 2018 |
| Session 3 | 3 May 2018 | 7 May 2018 |
| Session 4 | 21 June 2018 | 25 June 2018 |
| Session 5 | 16 August 2018 | 20 August 2018 |
| Session 6 | 12 October 2018 | 15 October 2018 |
2019 Calendar
| | | |
| --- | --- | --- |
| Session           | Orientation Start Date        | Session Start Date        |
| Session 1 | 3 January 2019 | 7 January 2019 |
| Session 2 | 28 February 2019 | 4 March 2019 |
| Session 3 | 2 May 2019 | 6 May 2019 |
| Session 4 | 20 June 2019 | 24 June 2019 |
| Session 5 | 21 August 2019 | 26 August 2019 |
| Session 6 | 17 October 2019 | 21 October 2019 |
View a sample orientation schedule.
For Students with Disabilities
Students with disabilities may request accommodations to ensure equal access to courses, programs, and activities. Please contact UNO's Accessibility Services Center (ACS):
1.402.554.2872
TTY 1.402.554.3799
www.unomaha.edu/disability
Our Campus. Otherwise Known as Omaha.
The University of Nebraska does not discriminate based on race, color, ethnicity, national origin, sex, pregnancy, sexual orientation, gender identity, religion, disability, age, genetic information, veteran status, marital status, and/or political affiliation in its programs, activities, or employment. Learn more about Equity, Access and Diversity.
scroll to top of page