Ready to get started? Here is what you need to know and need to do.
After you are admitted, pay the SEVIS fee to the U.S. government and read the reporting requirements in SEVIS & Immigration.
Students: Here's Where You Can Pay the I-901 SEVIS Fee

Regulation requires all prospective F and M students to pay the I-901 Student and Exchange Visitor Information System (SEVIS) Fee before the U.S. Department of State issues a student visa. Read this Study in the States FAQ to learn more about potential scams and where to properly pay the I-901 SEVIS Fee.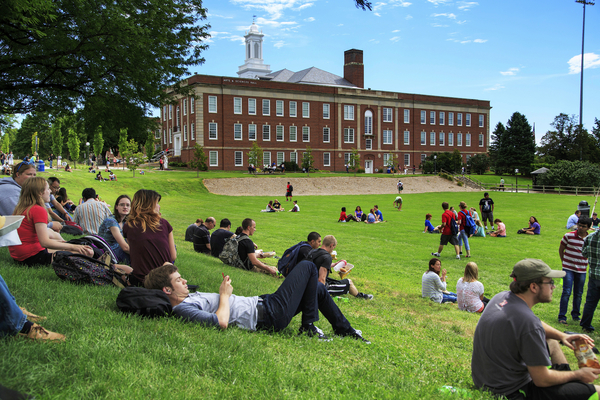 Transportation from Eppley Airfield Omaha (OMA)
Information about moving from the airport to UNO residence halls will be provided by email at a later date.
All international students and scholars on F or J visas are required to be enrolled in the UNO Health and Dental Insurance Policy through UnitedHealthcare. 
The insurance charge will be added to your tuition and fees bill.
 Students sponsored by their home country government with a current financial guarantee on file at UNO that extends through the end of the semester will not be assessed insurance and do not need to request a waiver.
Waivers will only be reviewed for students who have a US-based employer plan.
They are only available to students who are eligible

 

and the non-UNO policy must contain the following: m
ust pay for care in Nebraska, the d
eductible must be $500 or less, u
nlimited major medical coverage including pre-existing conditions, u
nlimited medical evacuation, and repatriation coverage, m
eets or exceeds Affordable Care Act requirements, and c
overage premium must be paid in full for the entire semester.
Each policy will be individually reviewed before a waiver is granted and must be submitted through the portal on MavLINK. 
Note: Please disable pop-up blockers and check your UNO email to ensure that your transmission has been successfully sent. 
Students who are eligible to waive coverage under the UNO Student Health Insurance Plan must submit a waiver application and all required documentation no later than

 (date to be determined)

. 
J1 Visa Exchange Students Studying as Visiting Non-Degree Students: Reference the email sent to you by the Education Abroad Office providing Health Insurance Policy information. 
For more information, please visit Nebraska Medicine - UNO Health Center.
Immunizations and TB Requirements
UNO requires all students, including international students and scholars, to provide immunization records in English from your doctor or hospital showing two Measles, Mumps, and Rubeola (MMR) shots or a blood test report from a laboratory or doctor showing you are immune. We recommend getting this immunization in your home country. If needed, you can get the immunizations at the Nebraska Medicine - UNO Health Center upon arrival. The cost is included in your UNO UHCSR student health insurance policy.
If you do not bring these immunization records signed by your home country physician, you must have the first dose of the immunization immediately upon arrival (after quarantine). The second dose must be given 30 days later. You will not be allowed to continue taking classes if this requirement is not met. This policy includes all UNO students, intensive English students in the ILUNO program, and IPD students. 
In addition, UNO requires all international students and scholars to complete a tuberculosis test at the UNO Health Center upon arrival (after quarantine). Appointments are required. Call 402.554.2374 to schedule.
For more information about this health requirement, visit Nebraska Medicine - UNO Health Center.
Report to the International Advising Office Upon Arrival
This is an important SEVIS requirement. Email a copy of your I-20 or DS-2019, passport, visa, and I-94 to International Advising at unointladvising@unomaha.edu. Update your local/current address in MavLINK. This will let us know that you arrived in Omaha.  
Students transferring from another school will need to email International Advising at unointladvising@unomaha.edu to request a new form I-20 with the first two weeks of classes.
As we approach the fall semester and the return to campus, please make note that our office requires scheduled appointments and follows social distancing guidelines. Please check your email regularly for important updates and requirements. We look forward to welcoming you to UNO and Omaha! 
ILUNO will provide an online orientation during the week before classes begin. At orientation students learn about important immigration regulations, SEVIS requirements, using the university's online resources, accessing health services, culture shock, on-campus employment, and academic integrity.
You will also create an e-mail account and receive an ID card for accessing many campus services, such as the Health, Physical Education, and Recreation Building.
2020 ILUNO Calendar
| | | | |
| --- | --- | --- | --- |
|          | Orientation Start Date      | Session Start Date       | Session End Date    |
| Session 5 | 20 August | 24 August | 16 October |
| Session 6 | 15 October | 19 October | 11 December |
2021 ILUNO Calendar
| | | | |
| --- | --- | --- | --- |
|                   | Orientation Start Date      | Session Start Date       | Session End Date     |
| Session 1           | 7 January | 11 January | 5 March |
| Session 2 | 4 March | 8 March | 30 April |
| Session 3 | 6 May | 10 May | 25 June |
| Session 4 | 24 June | 28 June | 13 August |
| Session 5 | 19 August | 23 August | 15 October |
| Session 6 | 14 October | 18 October | 10 December |
View a sample orientation schedule.
For Students with Disabilities
Students with disabilities may request accommodations to ensure equal access to courses, programs, and activities. Please contact UNO's Accessibility Services Center (ACS):
Phone: 402.554.2872
TTY 1.402.554.3799