Empower Diversity Small Group Application
Apply to join Inclusive Communities and Urban Abbey this spring in building community and connection with other influential young leaders while exploring and developing your own capacity in inclusive leadership. This group is open to college students and young adults under 30.
published: 2022/11/21
contact: Robyn Loos - Office of Engagement
email: rloos@unomaha.edu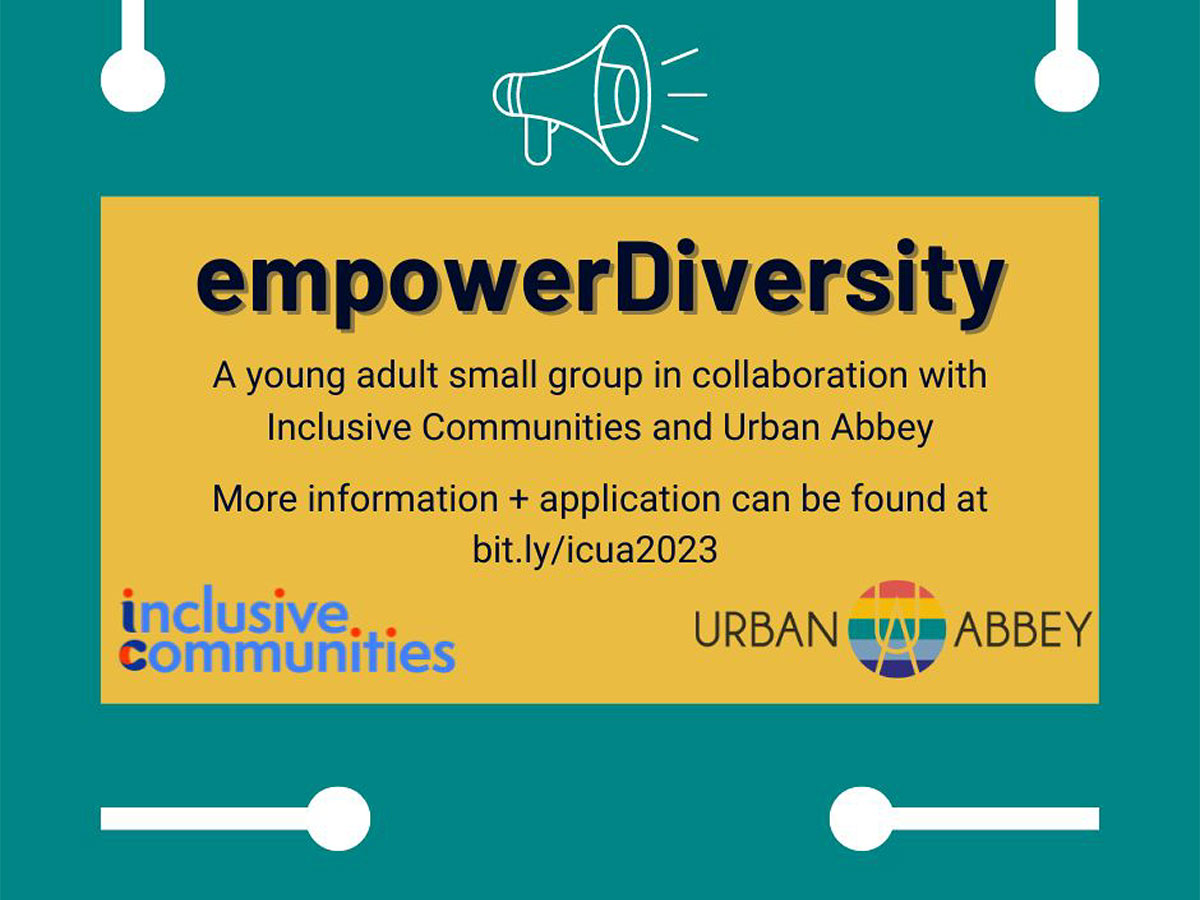 Image from Inclusive Communities and Urban Abbey.
Students and young adults under 30 are invited to apply to participate in EmpowerDiversity.
EmpowerDiversity, sponsored by Inclusive Communities and Urban Abbey, takes place in the Spring of 2023. This small group of passionate peers and community members will be co-creating a brave and sacred space with and for each other to develop skills to catalyze equitable social change.
The 3-workshop series, will engage participants in courageous conversation and self-reflection and build personal resilience as leaders and develop tools to empower the change you want to see in the community around you. There is no cost to be part of this group. All training, facilitators and materials are funded by Urban Abbey and Inclusive Communities.
UPDATED APPLICATION DUE DATE: Applications to be part of the group are due by 11:30 pm on December 15, 2022.
For questions, please contact Sarah at ministry@theurbanabbey.org.
---
Inclusive Communities is one of more than 30 UNO and community nonprofits with office space in UNO's Barbara Weitz Community Engagement Center.