This Month in Service Learning
Read about all of the service learning activities happening across campus each month.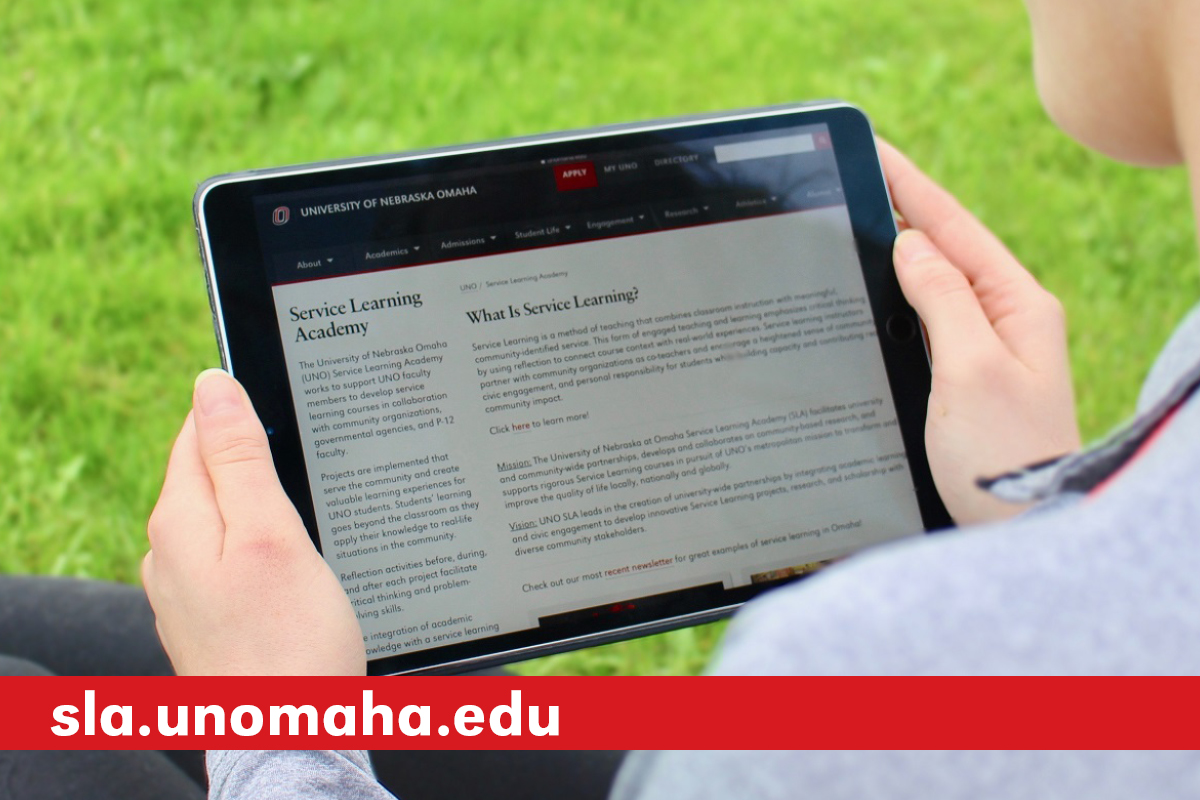 ---
Maverick Philanthropy Initiative (MPI) courses are designed to encourage an interest in philanthropy while educating students on the real-life impacts of giving.
By offering a tangible benefit to a community partner that students discover, evaluate, and select together, the courses provide a unique and memorable service learning opportunity. Students in this type of class practice philanthropic giving and learn how it affects community partners.
Courses meet student learning outcomes related to course content, civic responsibility, and philanthropic giving practices. Each course uses the standards of quality service learning and partnership development while incorporating philanthropic giving into the premise of the course.
This fall, there are 3 courses involved in the Service Learning Academy's Maverick Philanthropy Initiative.
---
Maverick Community Connection
CMST 1110: Public Speaking Fundamentals offers 8 course sections, all of which are heavily involved in the Maverick Philanthropy Initiative's mission. The 8 sections are taught by Casey Riesberg, Amy Freshman, Allison Watkin, and Stephanie Larsen. This semester, nearly 70 community partners from the Omaha community completed participation forms expressing interest in connecting with UNO students from these course sections. UNO students select and research a community agency of their own interest, then develop and present a persuasive speech and call-to-action on behalf of the organization. This is a student-led initiative as it gives students the opportunity to distribute a $1,000 grant to one community agency. From each of the 8 course sections, the persuasive speech presentation with the best call-to-action for their organization (per a collective class decision) will be able to award their organization with a $1,000 grant.
I have been so touched by the minds of our students and the hearts of our nonprofit communities. This Maverick Philanthropy Initiative has given me and my students this opportunity. This is why I teach.
- Casey Riesberg, UNO faculty and project lead for Maverick Community Connection
Leadership in Service Work
Students from Dr. Gerry Huber's EDL 4590: Foundations of Leadership Development are exposed to foundational leadership theories and are challenged to explore personal and social competencies associated with effective collaboration and leadership. In their work with the Maverick Philanthropy Initiative, UNO students will each select a community partner with whom they will complete 25 hours of service using the leadership themes they are learning about. At the end of the semester, students will present to their classmates, professor, and their community partners in order to show how they applied their leadership skills. Students will use what they have learned about their community partners to determine how they will distribute their $1,000 grant.
Persuasion and Influence
Taught by Dr. Whitney Gent, CMST 4510: Persuasion and Influence is focused on working with community partners whose primary mission is to support those in the community who are experiencing poverty. UNO students will use theories learned in class, along with research, to provide an analysis of their partner's campaign or website content; students then offer possible areas for improvement. Throughout this project, students serve as consultants to organizations by providing feedback, reviewing identified written materials, and developing a video presentation. The video presentations will be shared in class (and with community partners) and include a summary of student recommendations as well as a case for support for the organization. The class then votes on which community partner will receive a $1,000 grant from the Maverick Philanthropy Initiative.
More Information on the Maverick Philanthropy Initiative
Since initiated in 2019, the Maverick Philanthropy Initiative has awarded $34,000 to 32 community causes. To date, 30 courses have incorporated the Maverick Philanthropy Initiative into their service learning project and nearly 800 UNO students have had the chance to learn more about philanthropy through this unique initiative.
The Service Learning Academy is interested in expanding the Maverick Philanthropy Initiative to other courses across UNO as well as working with new community partners interested in student philanthropy.
To learn more, please contact unosla@unomaha.edu.
---
Interested in Service Learning Classes?
For students, choosing classes that contain a service learning component brings them out of the classroom and into the community.
Every semester, there are a variety of courses at UNO that incorporate service learning. Students like you are given the opportunity to apply classroom curriculum to actual community needs. The opportunities provide a means of learning about the surrounding community and the organizations that serve those in need and take on important issues within the community. By doing your part, you will strengthen skills that will help you progress through your studies and/or career.
More information is available on the UNO Service Learning Academy Website.
Contact Us
If you are sponsoring a special or public event happening in the CEC or would like to share a news tip or story please contact Robyn Loos via email rloos@unomaha.edu or by phone at 402.554.2173.