This Week in Service Learning
Read about all of the service learning activities happening across campus.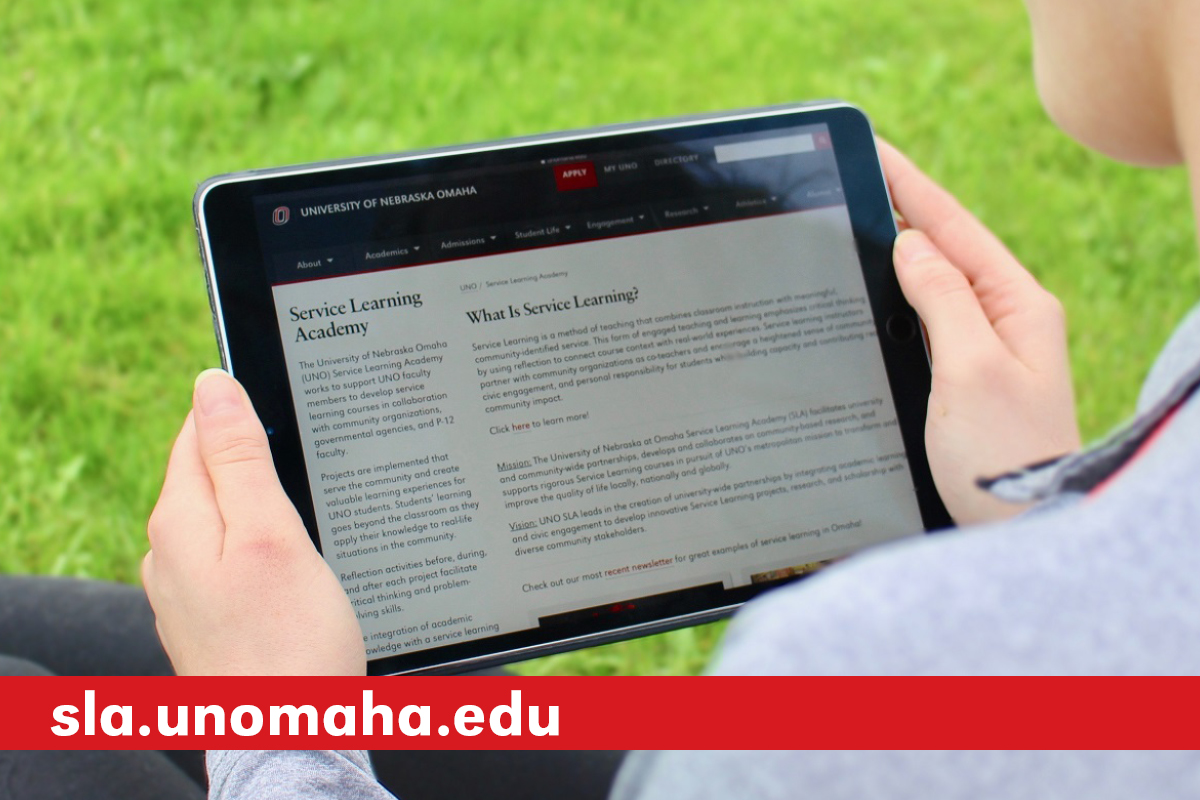 Monday, May 3, 2021
Pen Pal Connections Final Celebration
UNO students from Dr. Lisa Kelly Vance'sPSYC 8590: Psychology of Exceptional Childrencourse are meeting with their third-grade pen pals from Conestoga Elementary for a final celebration. UNO students have been sending video messages to their pen pals throughout the semester as a way to address the social-emotional needs of the students. This virtual final celebration will be their first live meeting and will include some reflection of their experience this semester.
Tuesday, May 4, 2021
Maverick Philanthropy Initiative's Final Celebration
UNO students from Dr. Whitney Gent'sCMST 4510 & CMST 8516: Persuasion and Social Influencecourse sections will present their work with their community partners this week. Students have been reviewing and analyzing communication materials that were submitted by the community organizations, such as websites and marketing campaigns. Applying the theories, principles, and strategies of persuasion and social influence that they have learned in the classroom, students will share their feedback and recommendations to the community partners. As part of this Maverick Philanthropy Project, students will determine which community organization will receive a grant from the course.
Redlining Conversations
Students in Dr. Gerry Huber'sTED 2200: Human Relations for Bias-Free Classroomscourse will be meeting with fifth-grade students fromCrestridgeMagnet School for theirservice learningproject. Throughout the semester, they worked withInclusive CommunitiesandThe Union for Contemporary Artto research and create presentations about issues related to redlining. This week, the final two groups will present the impacts of redlining on employment and current practices. The presentations will be followed by virtual Table Talk discussions facilitated by the students.
---
Interested in Service Learning Classes?
For students, choosing classes that contain a service learning component brings them out of the classroom and into the community.
Every semester, there are a variety of courses at UNO that incorporate service learning. Students like you are given the opportunity to apply classroom curriculum to actual community needs. The opportunities provide a means of learning about the surrounding community and the organizations that serve those in need and take on important issues within the community. By doing your part, you will strengthen skills that will help you progress through your studies and/or career.
More information is available on the UNO Service Learning Academy Website.
Contact Us
If you are sponsoring a special or public event happening in the CEC or would like to share a news tip or story please let us know.
Robyn Loos
Special Projects Associate
Email: rloos@unomaha.edu
Phone: 402.554.2173