New UNO Organizations to Join CEC
The UNO Barbara Weitz Community Engagement Center (CEC) welcomes four new UNO organizations as CEC building partners.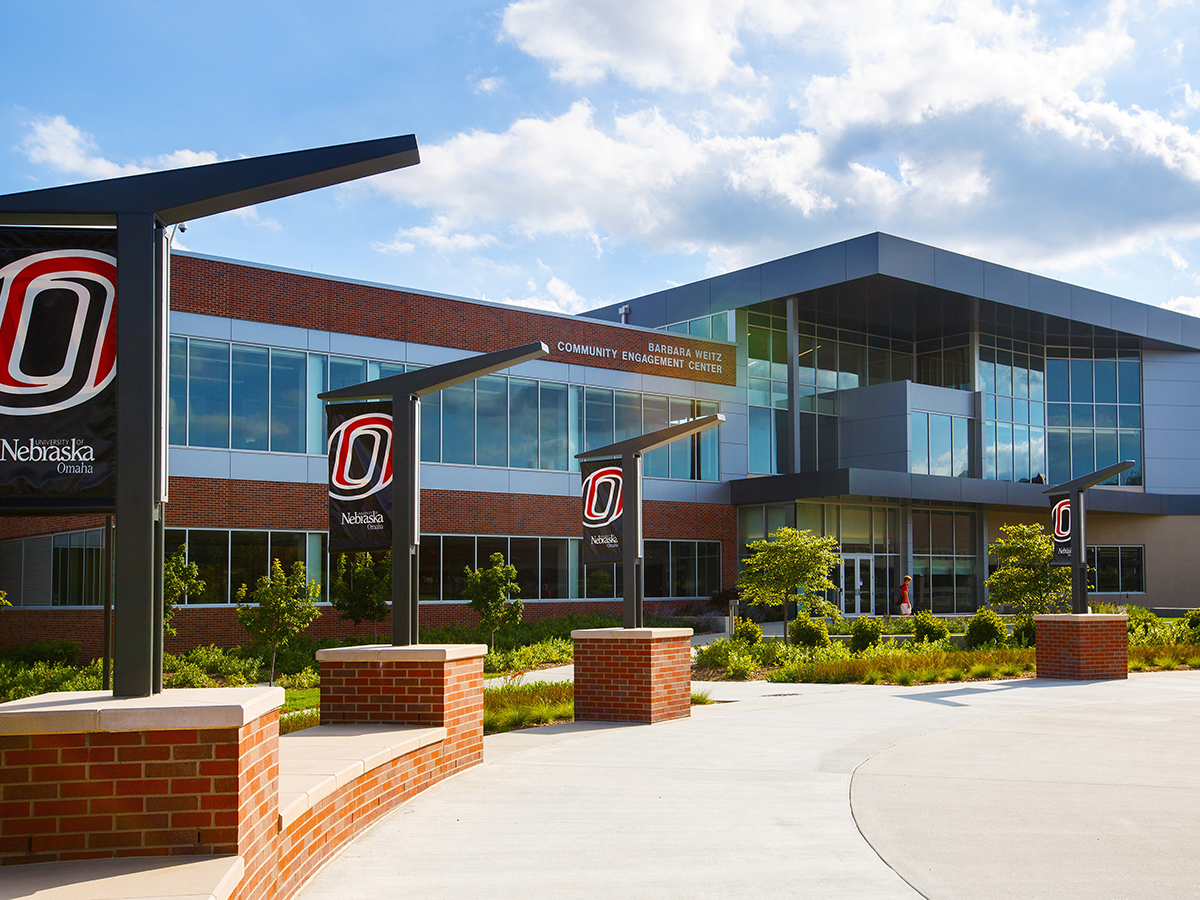 CEC building partners are made up of community and UNO organizations that go through two different application processes to apply for collaborative workspaces in the CEC. The new organizations will add to the impressive record of work of other UNO CEC building partners, both former and current, in supporting the campus's commitment to engaged scholarship.
View a list of current CEC building partners.
With the addition of these four organizations, the CEC will have 31 UNO (8) and community building partner (23) organizations, along with the UNO Service Learning Academy and the Office of Civic and Social Responsibility. New UNO CEC building partners include:
Interdisciplinary Behavioral Consultation (IBC) Scholars Program
The IBC Scholars Program funds graduate students in Applied Behavior Analysis (ABA). The primary aims of the IBC Scholars Program are to establish an interdisciplinary training program focused on systemic behavioral intervention in school settings for children and adolescents with behavioral issues, recruit and retain high-quality graduate students in ABA, Psychology, and Special Education.
Participating UNO Units:
Juvenile Justice Institute (JJI)
JJI provides essential technical assistance and completes policy and program evaluations for state and local agencies, as well as private organizations. JJI is increasingly providing more assistance to Omaha area agencies and having CEC space will increase its ability to collaborate more effectively in the community and across campus. This revenue-generating institute supports faculty and student engaged scholarship as well as supports service learning.
Participating UNO Units
Nebraska Education Policy Lab
The Nebraska Education Policy Lab is a collaborative of university researchers, government employees, and policymakers, applying data insights to improve K-12 education in the State of Nebraska. This program will leverage advanced research methods and large data sets to investigate complex educational questions at the request of education practitioners and engage faculty, doctoral and graduate students in funded policy and program research.
UNO Colleges and Departments:
Office of Sustainability
The UNO Office of Sustainability addresses seven goals outlined in UNO's Sustainability Master Plan (SMP), all of which require collaboration and community engagement. In particular, the Office of Sustainability will strengthen its existing relationship with the Service Learning Academy, the Office of Civic and Social Responsibility, the Maverick Food Pantry, and a number of CEC partners (e.g., the Wellbeing Partners, ModeShift, etc.) as well as developing new collaborations with other CEC building partners and across campus. It provides service learning and internship opportunities to UNO students.
Participating UNO Units:
Contact Us
If you are sponsoring a special or public event happening in the CEC or would like to share a news tip or story please let us know.
Robyn Loos
Special Projects Associate
Email: rloos@unomaha.edu
Phone: 402.554.2173