Outstanding Alumni: Alex Annan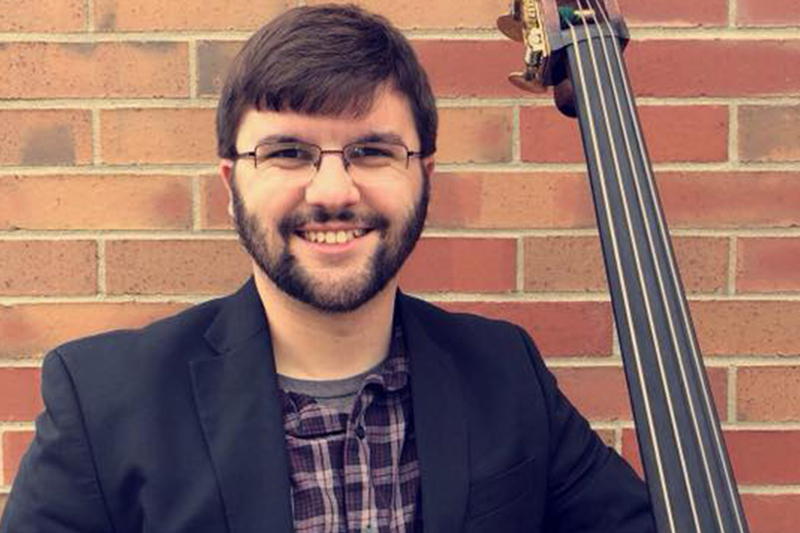 UNO alumnus Alex Annan has been awarded the 2019 Downbeat Award for Graduate College Outstanding Arrangement. Alex was also part of KU Jazz Ensemble 1, which was named winner of large jazz ensemble category in the graduate college division.
Alex graduated from UNO in December of 2016 with a Bachelor of Arts in Music degree with a concentration in Jazz Studies. After graduating from UNO, Alex started working on a Master of Music in Jazz Composition at the University of Kansas. While at KU, he has studied jazz composition with Dan Gailey and jazz bass with Jeff Harshbarger. Serving as a graduate teaching assistant in jazz studies and orchestra areas at KU, he has taught jazz theory classes and jazz combos. Alex has had the opportunities to play in many of KU's top ensembles such as KU Jazz Ensemble 1, Graduate Jazz Combo, KU Symphony Orchestra, and KU Wind Ensemble.
In April of 2018, the KU Jazz Ensemble and KU Wind Ensemble played at the Kennedy Center in Washington D.C. This fall, Alex will be attending the University of Northern Colorado, where he will be working on a Doctor of Arts in Jazz Studies with a secondary emphasis in Music Theory.
Alex would like to thank all of his friends and family for the support they have given him throughout his career. He would also like to thank the faculty at both UNO and KU for giving him the many opportunities while attending their schools.