UNO Orchestras
UNO's University Orchestra is open to all students -- both music majors and non-music majors.
University Orchestra
The University Orchestra is comprised of music majors and non-music majors from across the UNO campus. In order to provide a rich variety of musical experiences, the orchestra presents a minimum of two concerts each semester covering a wide range of repertoire, often with guest artists from the UNO music faculty and the Omaha Symphony.
The University Orchestra rehearses Mondays and Wednesdays from 12:00-1:15pm.
Music majors are required to audition in the fall. Non-music majors are not required to audition unless they seek section leadership positions. Email Dr. Brooks for more information.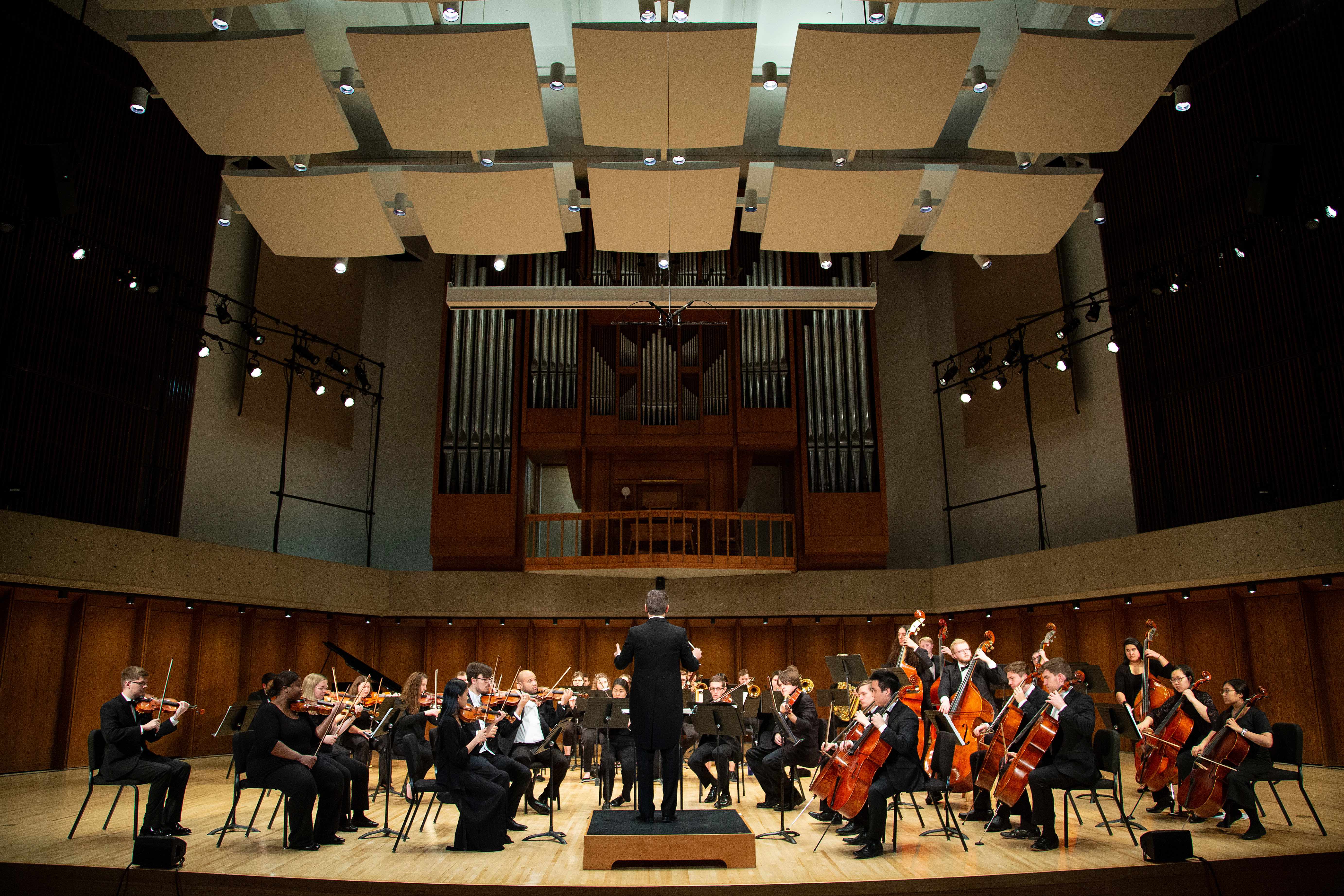 Orchestra Faculty:
Dr. Matthew Brooks, Director of Orchestral Activities in Music & Medicine