Heartland Philharmonic Orchestra
The orchestral program at UNO centers around the 55-member Heartland Philharmonic Orchestra (HPO) comprised of music majors and non-music majors, in addition to community musiciansfrom the greater Omaha area. In order to provide a rich variety of musical experiences, the orchestra presents a minimum of two concerts each semester covering a wide range of repertoire, often with guest artists from the UNO music faculty and the Omaha Symphony.The Heartland Philharmonic Orchestra's programs have been featured on Omaha's local classical radio station and at the Nebraska Music Education Association state conference. Each year the HPO sponsors a student Concerto/Aria Competition, providing excellent student musicians the opportunity to perform as a soloist with the orchestra.
The HPO rehearses once weekly on Monday nights from 7:00-9:30pm. Formal auditions are held each fall, but invidivuals who wish to join later in the year may schedule an audition with the music director.
Chamber Orchestra
The UNO Chamber Orchestra is an ensemble that specializes in music written for a small orchestra or strings-only, from the Baroque period through the present. The ensemble provides extensive education and performance experience making it a vital part of a complete education in orchestral music.
Each semester, the Chamber Orchestra presents at least two performances. However, this ensemble has often performed off-campus at local hospitals, churches, and even across the state on tour. In recent years, the Chamber Orchestra has served as the opera orchestra in partnership with the UNO Opera Theatre. Operas have included Purcell's Dido and Aeneas and Mozart's Magic Flute.
The Chamber Orchestra meets Tuesday and Thursday from 2:30-3:45pm. This is an auditioned ensemble.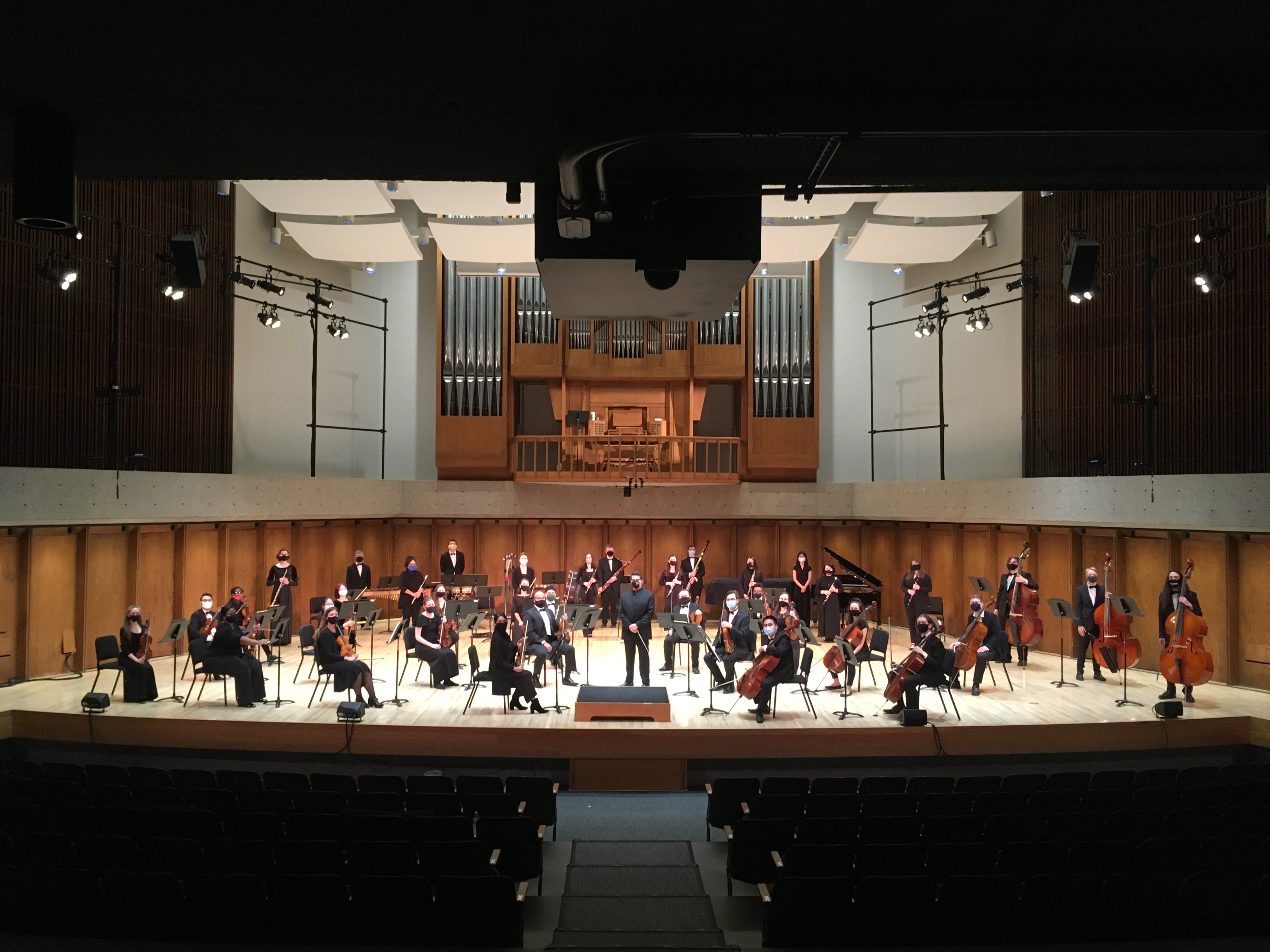 Orchestras Faculty:
Miguel Harth-Bedoya, Director of Orchestral Studies
Dr. Matthew Brooks, Director of Orchestral Activities in Music & Medicine