Great Plains Jazz Festival
Save the dates: 
2020 UNO Jazz Festival featuring Stefan Harris
February 28-29, 2020
The Great Plains Jazz Festival features nationally renowned adjudicators, clinicians and guest artists. The festival is designed to be an educational experience for band directors and students from middle school through college. Ensembles perform for written and recorded comments and then proceed to a different room for a clinic from one of the adjudicators. In addition to the individualized clinic that each band receives, participants also have the opportunity to attend general clinic sessions presented by guest artists and adjudicators. The highlight of the festival is the opportunity to hear professional jazz concerts for free or greatly reduced prices.
Jazz artists that have recently appeared at the Great Plains Jazz Festival include Brubeck Brothers, Bela Fleck, Doc Severinsen, Diane Schuur, the Jim Widner Big Band, the New Orleans Jazz Orchestra, Jim Pugh, Marvin Stamm, Hubert Laws, and the Blue Note 7 featuring Ravi Coltrane and Nicholas Payton.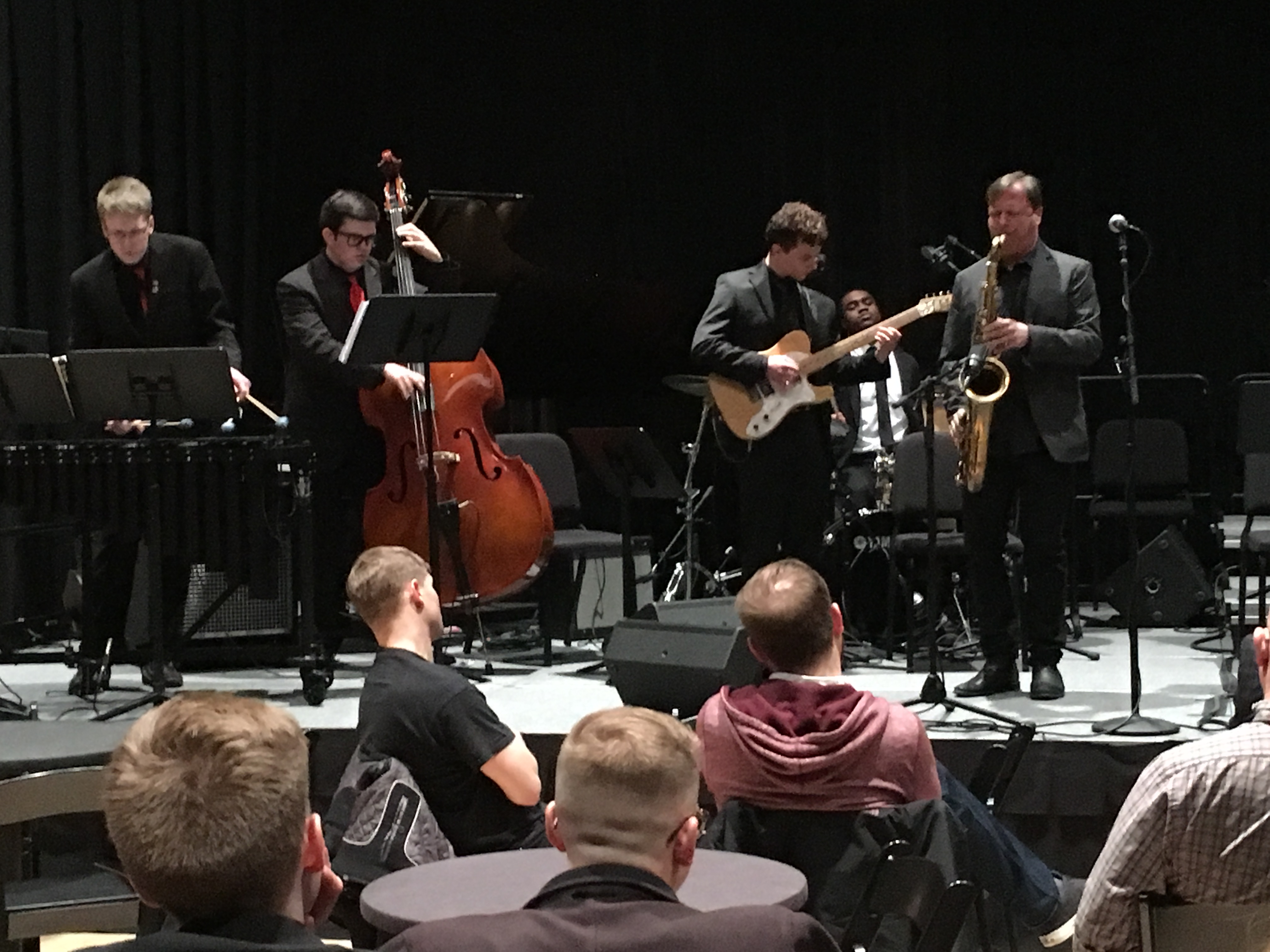 Director Information
For more information about the Omaha Performing Arts Combo Competition (Saturday only) please visit: Omaha Performing Arts Jazz Combo Competition
School band registration is now closed, but tickets are still available for both Friday and Saturday night concerts.
To be placed on the waiting list please email Peter Madsen at petermadsen@unomaha.edu
Participating Directors Click Here for detailed Jazz Festival information
2019 Great Plains Jazz Festival Headliner Concerts
Tickets for Friday are $15 general admission and $5 for students 

and directors

Strauss Performing Arts Center Concert Hall
Saturday, Feb. 23, 2019 at 8pm | Featuring Etienne Charles
Guest Artists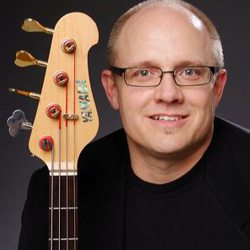 Kris Berg

Kris Berg is a best-selling composer and arranger for Alfred Publishing. He has written charts for Kurt Elling, Delfeayo Marsalis, Wayne Bergeron and Chris Vadala, for honors bands in Texas, Oklahoma, Arizona, South Carolina, Maine, Maryland and Missouri and for professional, college and public school bands around the globe. Kris is also the author of the popular bass method book, BASS LINES IN MINUTES, available at krisbergjazz.com. His charts are available through Alfred Music, Kendor Music, Bakers Jazz and More, and J.W. Peppers.
Kris has released two highly acclaimed CD's (MAMA Records) as leader of the Metroplexity Big Band.  "Time Management", winner of two Global Music Awards, and "This Time/Last Year" feature his unique writing and arranging, special guests such as Phil Woods, Wayne Bergeron, Delfeayo Marsalis, Chris Vadala, Clay Jenkins and others, and the best jazz and studio musicians in North Texas. Russ Davis (MOJA Radio) says "(Metroplexity) takes big band to another place for the 21st century." Metroplexity has been featured at multiple Jazz Education Network conferences and has appeared at festivals around the United States. Kris is currently active mixing Metroplexity's third CD, "Perspectives" due out early 2019.
An award-winning bassist, director and educator, Kris has appeared or recorded with the likes of Wayne Bergeron, Phil Woods, Kurt Elling, Randy Brecker, Peter Erskine, Delfeayo Marsalis, Bob Mintzer, Tom "Bones" Malone and many others. As a clinician for the Yamaha Corporation, Mr. Berg regularly appears at jazz festivals and camps throughout the United States and is endorsed by Bag End Loudspeakers. He has been selected as director for the IAJE International Community College All-Star Jazz Band, and has directed All-State Jazz Bands in Nebraska, Montana, Oklahoma, Maine, South Carolina, Arizona, Texas and Wyoming.
Mr. Berg is the Artistic Director for Jazz with the Greater Dallas Youth Orchestra foundation and directs the GDYO Jazz Orchestra. He is also the founder of the award-winning Jazz Program at Collin College including the Collin Jazz Fest and the Texas All-Star Jazz Camp.
Please find Kris at krisbergjazz.com "Kris Berg Jazz" on Facebook, or email at kris@krisbergjazz.com. All charts and CD's are available at the website.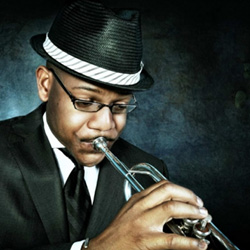 Etienne Charles

Etienne  Charles is the Assistant Professor of Jazz Trumpet at Michigan State University and has been hailed by The New York Times as "an auteur" (Ben Ratliff), and by Jazz Times as "A daring improviser who delivers with heart-wrenching lyricism" (Bill Milkowski). According  to Downbeat Magazine "Charles  delivers his ebullient improvisations with the elegance of a world-class ballet dancer." (John  Murph). 
He has received critical acclaim for his exciting performances, thrilling compositions and knack for connecting with audiences worldwide. In June 2012, Etienne was written into the US Congressional Record for his musical contributions to Trinidad & Tobago and the World. Perhaps more than any other musician of his generation or Eastern Caribbean origin, Etienne brings a careful study of myriad rhythms from the  French, Spanish, English and Dutch-speaking Caribbean to the table. Crucially, as a soloist, he fully understands the New Orleans trumpet tradition; which is readily discernible in his trademark instrumental swagger and what famed Crescent City Pianist, Jelly Roll Morton so succinctly captured in the now immortal phrase, 'The Spanish Tinge'. He has performed and or recorded with Monty Alexander, Roberta Flack, Frank  Foster, Ralph MacDonald, Johnny Mandel, Wynton Marsalis, Marcus Roberts, Maria Schneider, Count Basie Orchestra, Eric Reed, Lord Blakie, David Rudder and many others. He holds a Master's degree from the  Juilliard School and a Bachelor's degree from Florida State University.
For more information please visit etiennecharles.com
2019 Omaha Performing Arts Combo Competition (Saturday Only)
Omaha Performing Arts will be holding their annual jazz combo competition in conjunction with the UNO Great Plains Jazz Festival. This annual competition element of the festival provides outstanding student ensembles a chance to shine in a combo setting. Winners will perform as the opening act to an upcoming Jazz Concert and will also perform at a masterclass.
Competition Guidelines
High School and College student jazz combos of 10 or fewer musicians are eligible to compete.
Combos will have a clinic in the same venue after their performance in the remaining allotted performance time.
Fee: $50 per Jazz Combo. Terms and conditions of competition and performance prize are subject to change.
Visit Omaha Performing Arts for more information.