Jazz at the University of Nebraska at Omaha
View the schedule of public performances presented by the UNO Jazz Program.
UNO Jazz students please click here for a comprehensive schedule of rehearsals and performances as well as information regarding jazz masterclass.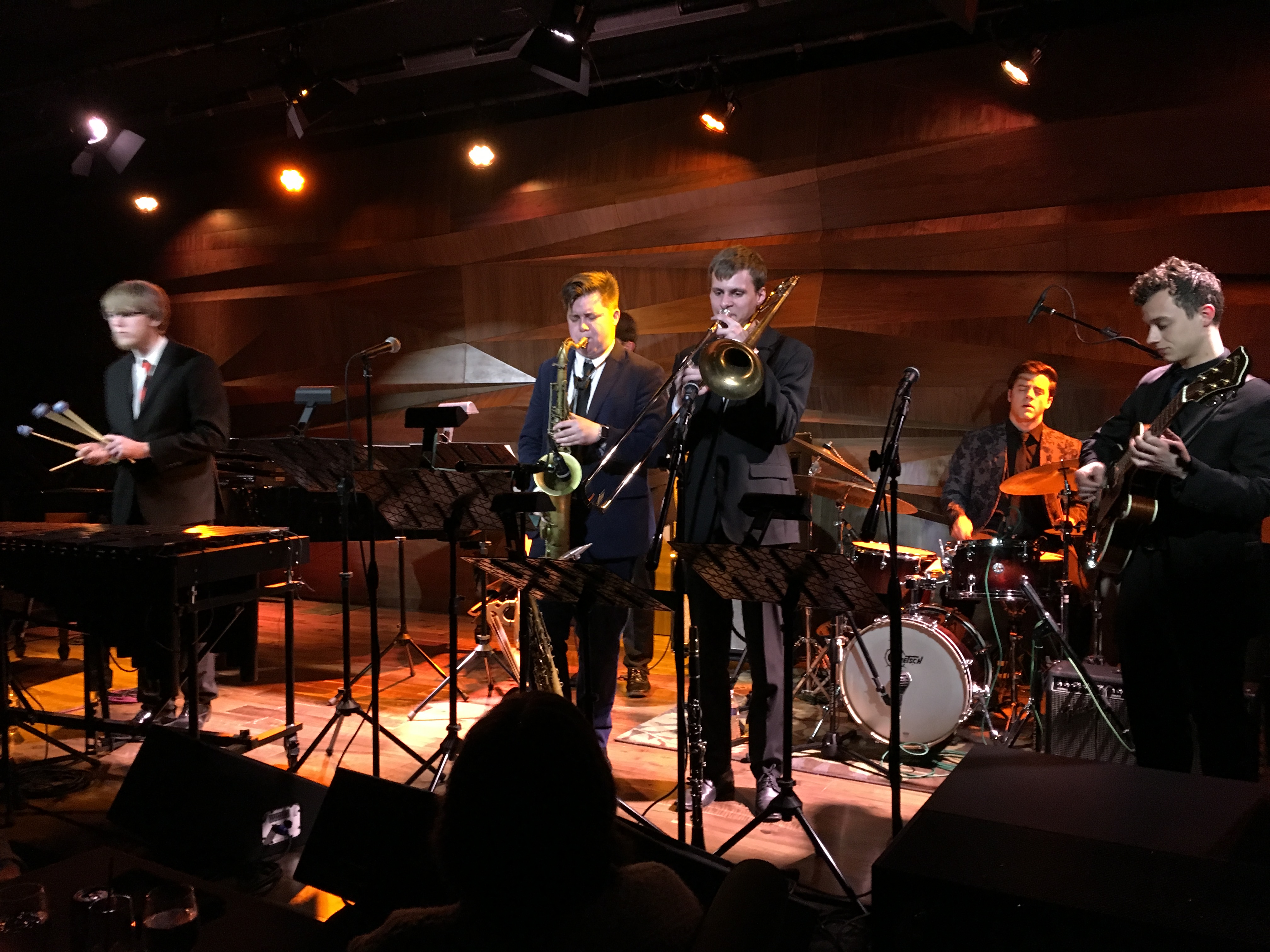 In addition to hosting the annual UNO Great Plains Jazz Festival, the ensemble makes regular appearances at nationally recognized jazz festivals and at state and regional conferences. UNO Jazz Ensembles and Combos have been selected multiple times by nationally competitive recorded audition processes to perform at premier festivals and conferences including the University of North Texas Jazz Festival, the Notre Dame Jazz Festival, the Midwest International Association for Jazz Education conference, and the North Central National Association for Music Education Conference. In November, 2010 the UNO Jazz Ensemble toured Japan and China presenting performances at sister cities and sister universities in Shizuoka and Hiroshima, Japan, and Shanghai, Beijing, and Hangzhou, China. The UNO Jazz Combo toured Beijing and Xi'an, China in April of 2012 presenting a series of concerts at the grand opening of the University of Nebraska's American Exchange Center at Jiaotong University. The UNO Jazz Ensemble has twice toured Europe including performances at the Kaunus and Klaipeda International Jazz Festivals. In April, 2013 the UNO Jazz Combo once again toured Europe with performances in Lithuania and Latvia.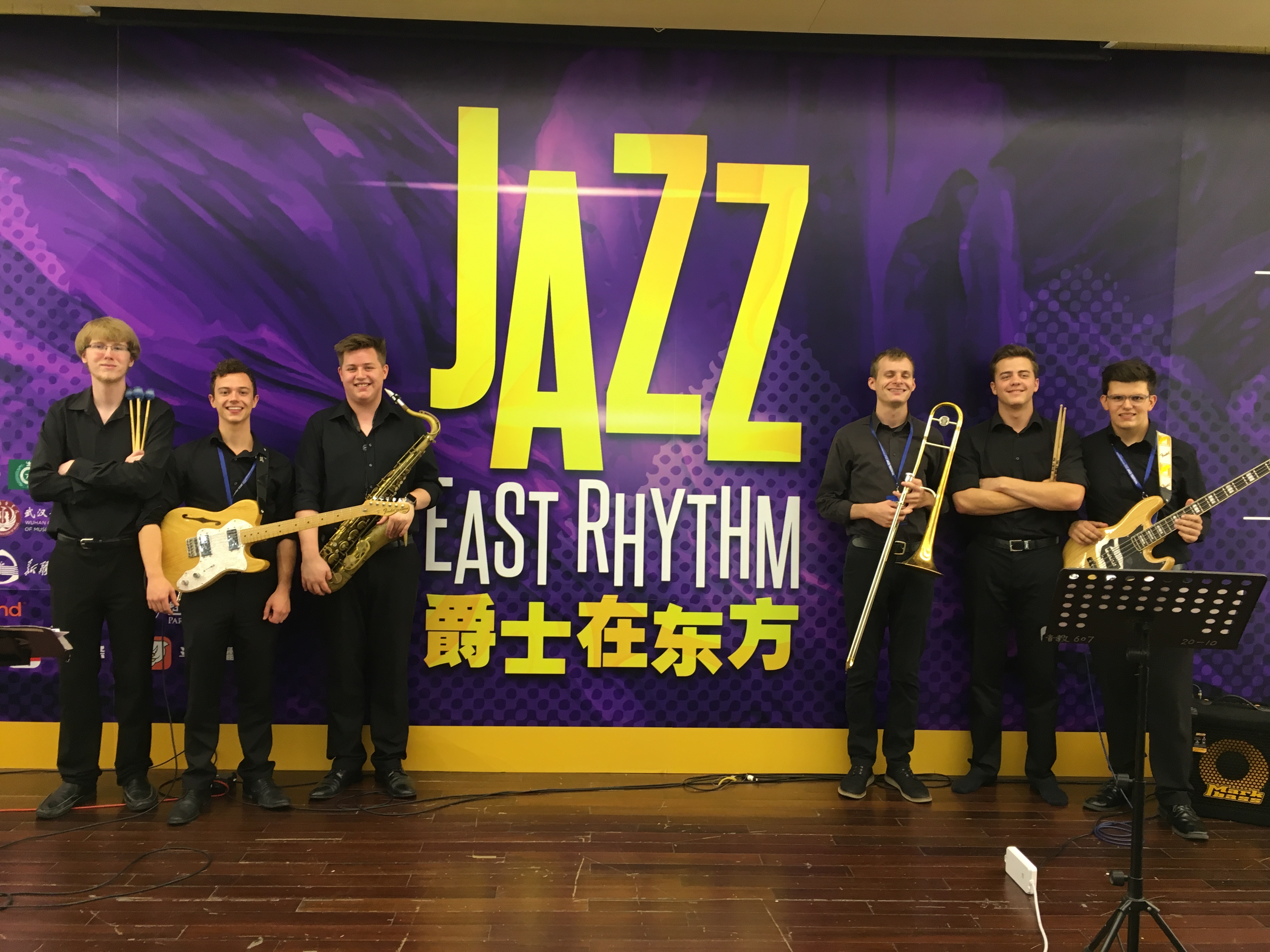 Jazz I
Directed by Dr. Pete Madsen
The UNO Jazz Ensemble performs the finest big band literature available, covering a range of styles including swing, latin, and contemporary arrangements by UNO Faculty and students. The ensemble hosts the annual UNO Great Plains Jazz Festival, one of the biggest educational jazz festivals in the midwest and regularly tours abroad and throughout the United States. The UNO Jazz Ensemble regularly performs with major guest artists including Randy Brecker, Diane Schuur, Jon Faddis, Peter Erskine, and many more.
Jazz I meets Monday, Tuesday, Wednesday, Thursday from 12:00 PM - 12:50 PM in SPAC 109.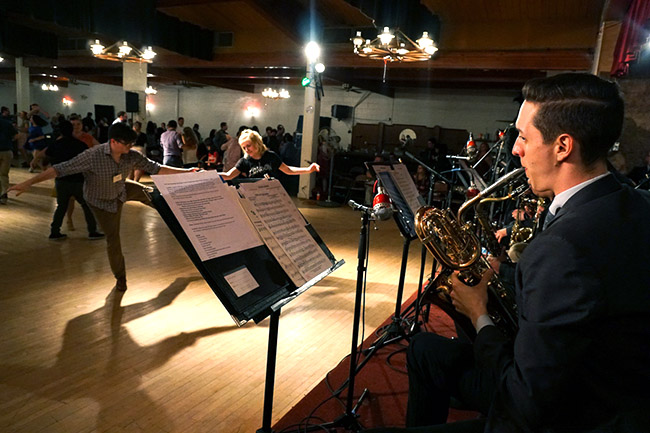 Photo by Maria Nevada
Read more about the UNO Jazz Band performing at the Omaha Jitterbugs from the UNO Gateway: http://unothegateway.com/uno-jazz-band-swings-action/
Jazz II
Directed by Prof. Jason Johnson
UNO's Jazz Ensemble II performs regularly on campus and throughout the community. Their repertoire focuses on the classic big band literature including the music of Count Basie, Duke Ellington, Woody Herman, and Stan Kenton. The ensemble performs each year at UNO's Great Plains Jazz Festival and makes regular appearances at Omaha Jitterbugs swing dances.
Jazz II meets Tuesday & Thursday from 1:00 PM - 1:50 PM in SPAC 109.
Metropolitan

Area Youth Jazz Orchestra

Directed by Dr. Pete Madsen

The Metropolitan Area Youth Jazz Orchestra (MAYJO) is an auditioned group of the finest high school students from the Omaha area. MAYJO performs concerts at UNO and in the community including featured slots at UNO's Great Plains Jazz Festival. MAYJO students have the opportunity to work closely with UNO faculty, professional musicians from Omaha, and guest artists and clinicians that have included Benny Golson, Peter Erskine, Jim Pugh, Eric Marienthal, Stefon Harris, Kris Berg, and many others. MAYJO members have been recognized in the Downbeat Student Music Awards and are regularly selected for NAfME All-National ensembles and Nebraska All-State bands and orchestra.

MAYJO 2020-2021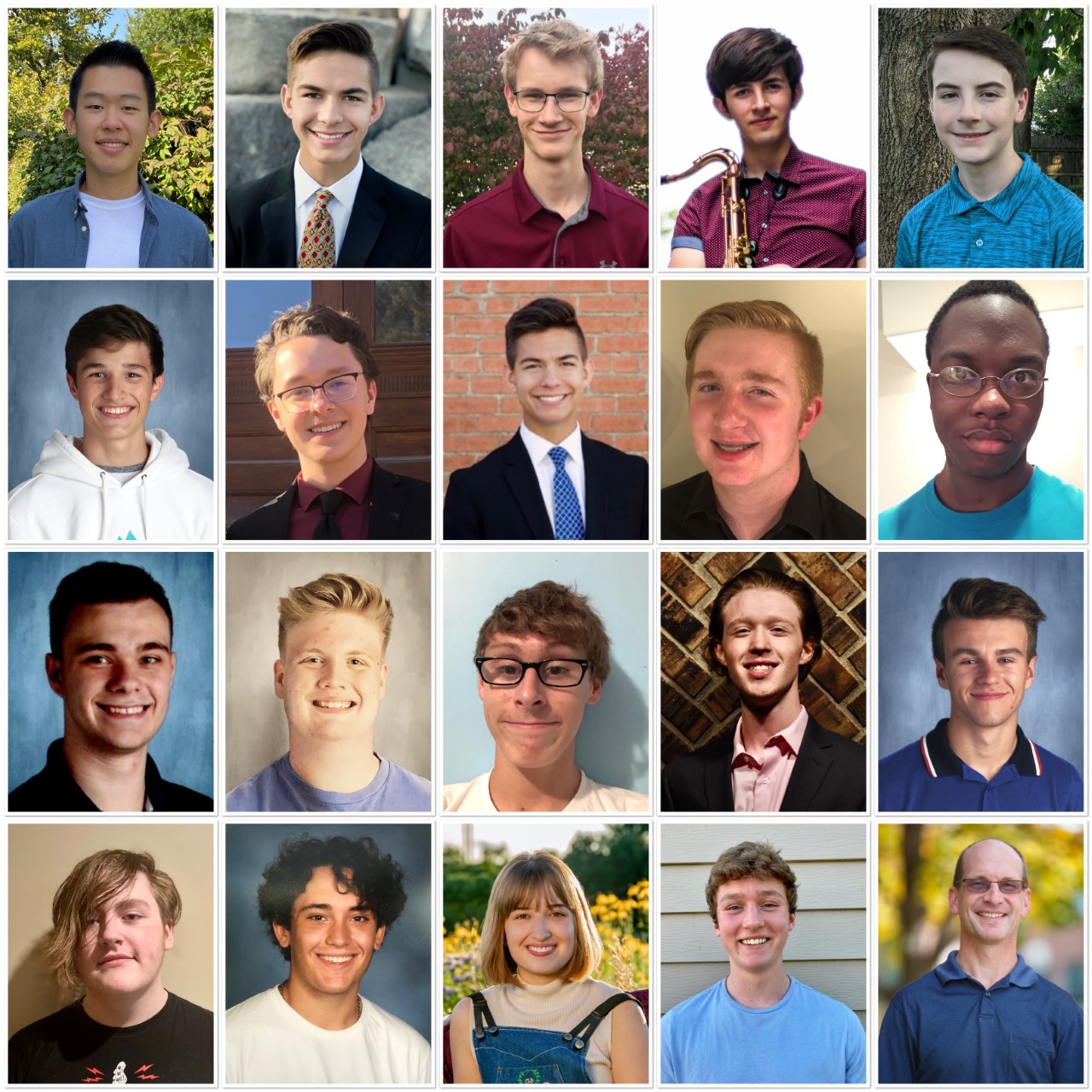 Click here for MAYJO's performance schedule. 
Jazz Combos
These ensembles are coached by Pete Madsen, Jason Johnson, Darren Pettit and Patrick Brown
UNO's Jazz Combos cover a wide range of styles including jazz standards, New Orleans Brass Band Funk, and original compositions by UNO students. The UNO combos perform on campus and for community functions throughout the Omaha metro area. The UNO Jazz Combo has toured both Asia and Europe in partnership with UNO's International Studies Program and the Omaha Sister Cities Association.