University Choir
Directed by Dr. Derrick Fox
The University Choir is a non-auditioned ensemble open to all UNO students, faculty, and staff. The 60-plus singers involved in this group perform hallmark choral works such as Gloria by Vivaldi and Handel's Messiah. This ensemble is designed to meet the music needs of singers who wish to continue their choral experience. It is a performing organization that has varied programming, but emphasizes larger choral works. There are two sections of University Choir. Section 1 meets Tuesdays and Thursdays at noon and is for Soprano/Alto singers. Section 2 meets on Mondays and Wednesdays at noon and is for Tenor/Bass singers. Students can take up to three semesters of University Choir and receive General Education credit.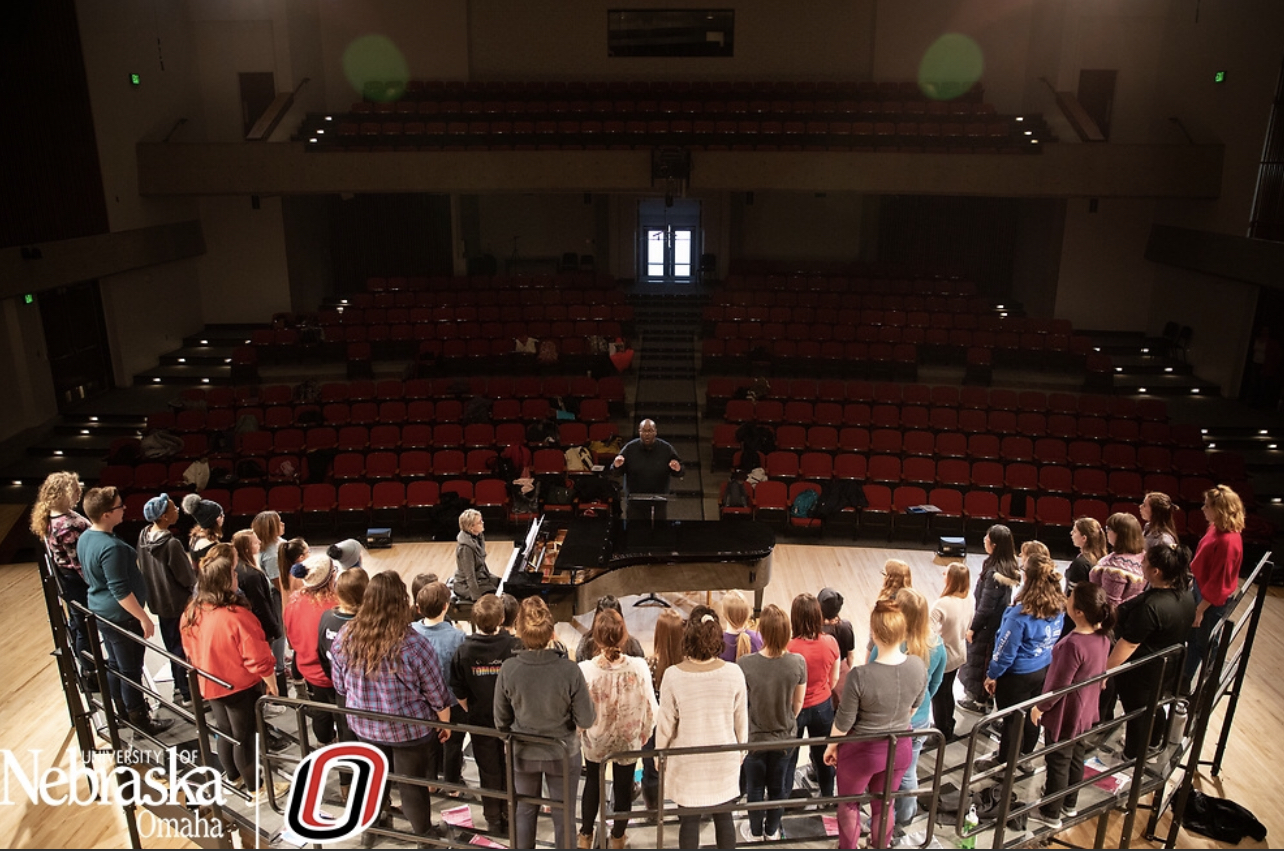 Concert Choir
Directed by Dr. Derrick Fox
The Concert Choir is the large auditioned choral ensemble. The Concert Choir is made up of students from all majors, and open auditions are held each fall for openings in the choir. In addition to campus and local performances, the UNO Concert Choir has performed large masterworks with the Omaha Symphony and made several international tours including the countries of Lithuania, Sweden, Germany, the Czech Republic, Romania, Moldova, Russia, Finland, and the Baltics. The Concert Choir returned from a very successful tour of Holland, Brussels, and Germany in May of 2007 and was in New York to perform in Carnegie Hall for the most recent tour in May of 2011. The choir returned to Lithuania in the Spring of 2018. During this trip, they performed at several cultural centers, schools, and historical sites throughout Lithuania and the choir appeared on the national Lithuanian morning show Labas Rytas, Lietuva. This year, the Concert Choir has been selected to perform at the 2018 Nebraska Music Educators Association State Conference.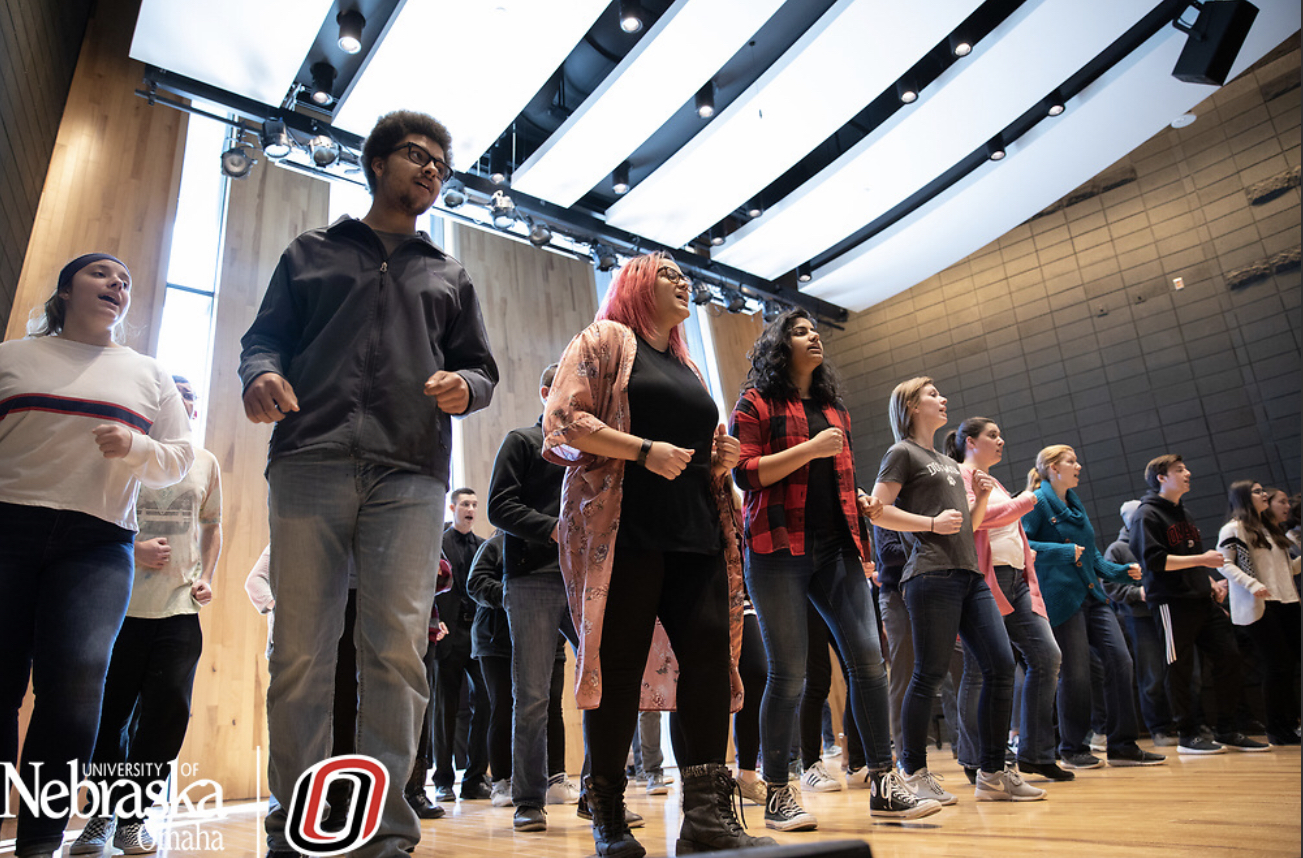 Chamber Choir
Directed by Dr. Derrick Fox
Chamber Choir focuses on integrating entrepreneurship, student leadership, and collaboration into the presentation of choral music across a variety of genres. Students wishing to participate in this ensemble must be strong, independent musicians with an interest in learning how to stretch the boundaries of choral music. Students will leave this course with the skills to better communicate with their musical colleagues, create publicity content, and develop a musical experience that communicates aspects of the human experience through choral music. This choir is limited to 8-12 voices.
Choral Festival Dates 2019-2020
All-State Choral Help Session | Saturday, September 28, 2019
Middle School/Junior High Honor Choir | Friday, January 17, 2020
BOCH Festival | Friday-Sunday, January 24-26, 2020
Show Choir Festival | Wednesday-Thursday, February 5-6, 2020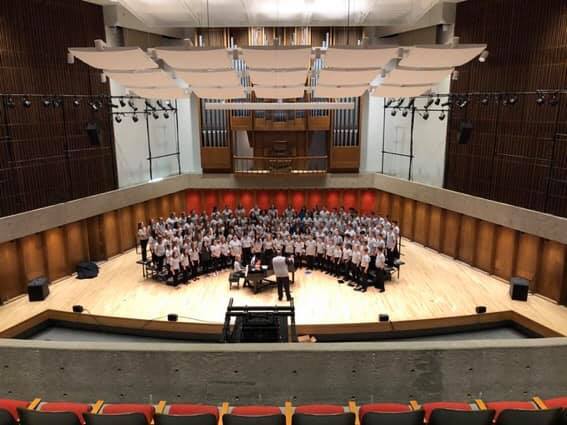 Choral Concert Dates
Thursday, October 10, 2019, 7:30 P.M.
Fall Concert with Omaha Symphonic Choir
Sunday, October 13, 2019, 3pm and Countryside Community Church
Gospel Festival with Dr. Raymond Wise, pre-concert lecture "The History of African American Sacred Music", 2:15pm
Wednesday, December 11, 2019, 7:30 P.M.
Winter Concert
Tuesday, March 10, 2020, 7:30P.M.
Choral Invitational with guest composer Joel Thompson
Tuesday, April 21, 2020, 7:30 P.M.
Spring Concert