UNO Choral Ensembles
UNO has three choirs: University Choir - Soprano/Alto, University Choir - Tenor/Bass, and Concert Choir. We host numerous concerts and festivals throughout the year!
University Choirs
Soprano/Alto Choir (section 1)
Directed by Dr. Katrina Cox
Meets Tues/Thurs: 12:00-12:50pm
Tenor/Bass Choir – (section 2)
Directed by Dr. Dalan Guthrie
Meets Mon/Wed: 12:00-12:50pm
The University Choir is a non-auditioned ensemble open to all UNO students, faculty, and staff. The 60-plus singers involved in this group perform hallmark choral works such as Gloria by Vivaldi and Handel's Messiah. This ensemble is designed to meet the music needs of singers who wish to continue their choral experience.
Students can take up to three semesters of University Choir and receive General Education credit.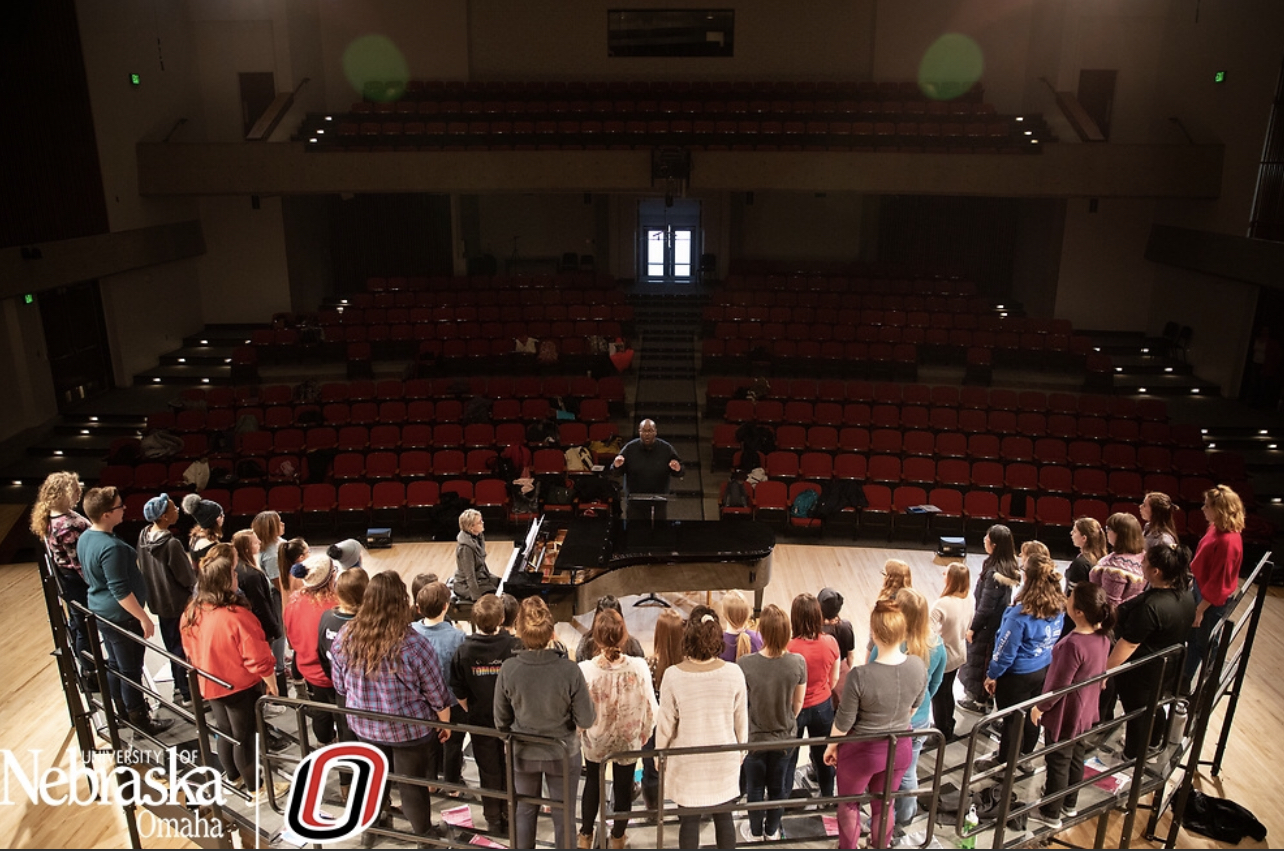 Concert Choir
Directed by Dr. Dalan Guthrie
The UNO Concert Choir is an auditioned ensemble of students from all majors across the University of Nebraska at Omaha. In addition to campus and local performances, the Concert Choir has performed in Lithuania, Sweden, Germany, the Czech Republic, Romania, Moldova, Russia, Holland, Brussels and Finland. The Concert Choir returned to Lithuania in the Spring of 2018. During this trip, they performed at several cultural centers, schools, and historical sites throughout Lithuania and the choir appeared on the national Lithuanian morning show Labas Rytas, Lietuva. The Concert Choir was selected to perform at the 2018 Nebraska Music Educators Association State Conference. 
The UNO Concert Choir competed in the 2021 Rovdo International Choral Competition in Minsk, Belarus. The event, which was held virtually due to COVID, brought together 68 choirs from seven different countries. The event had 1860 singers in seventy-seven performances in eight various categories. The UNO Concert Choir earned a third-place finish in the performance category, a Laureate Diploma I for high scores, and a Special Diploma for the best artistic performance according to the COVID measures of the country.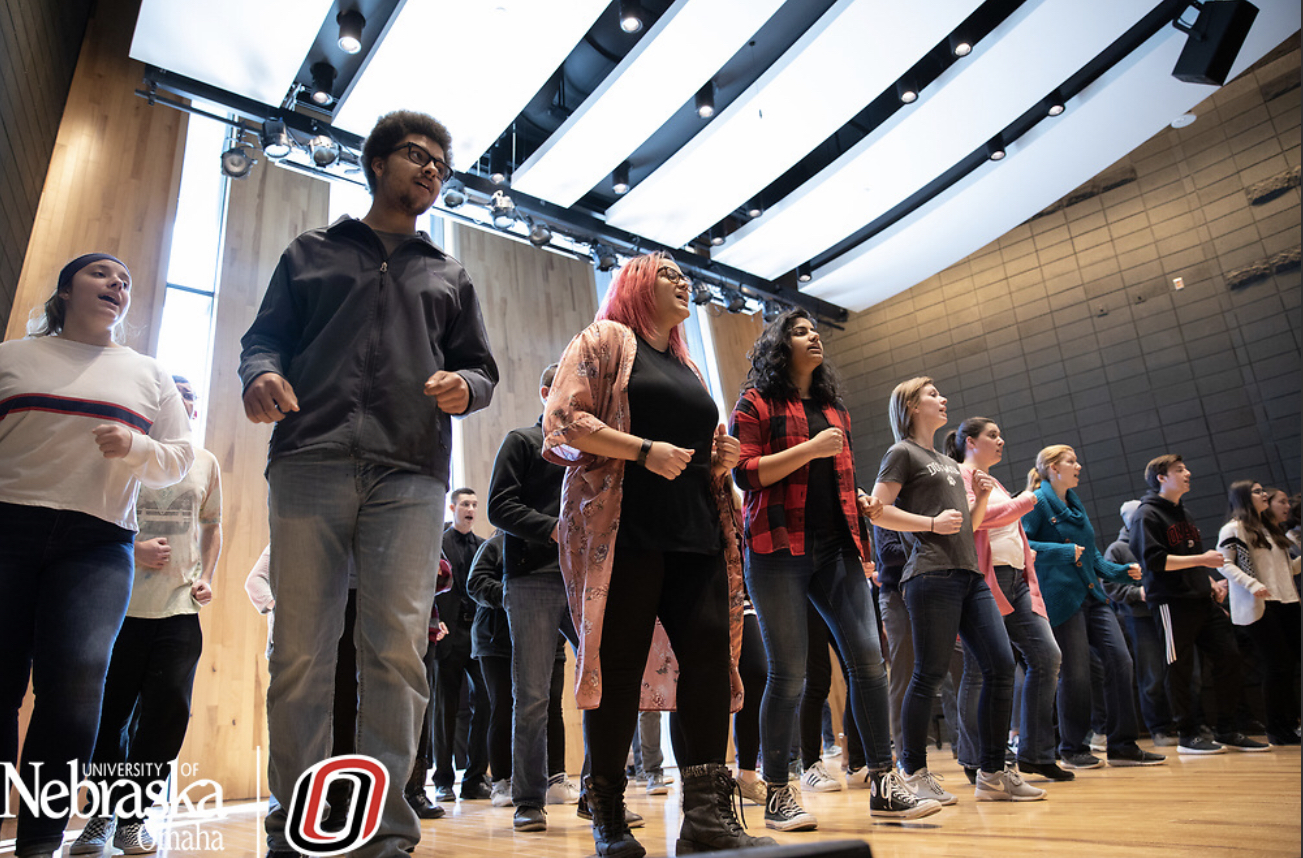 UNO Choral Festivals 2023-2024
All-State Choral Help Session | Saturday, September 16, 2023 - Click 

here

to register

Choral Invitational | Thursday, March 5, 2024, 7:30P.M.

(registration coming soon)

Middle School/Junior High Honor Choir | Tuesday, April 2, 2024 – (registration coming soon)
*Show Choir Festival | No Show Choir Festival will be held in 2023-2024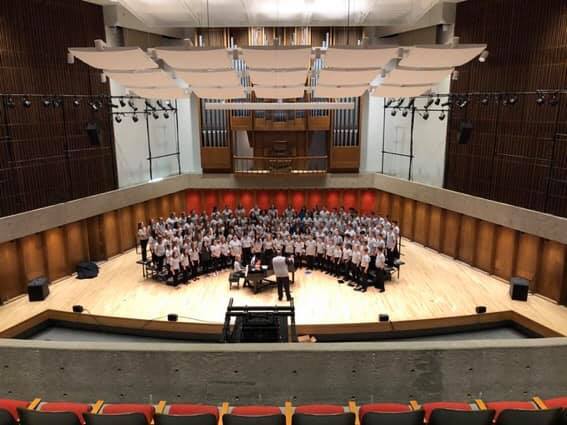 Choral Concert Dates
Thursday, October 5, 2023, 7:30 P.M.




Fall Concert 

Tuesday, November 29, 2022, 7:30 P.M.




Winter Concert

Thursday, March 5, 2024, 7:30P.M.




Choral Invitational

Thursday, May 7, 2024, 7:30 P.M.




Spring Concert