Bringing Music to Medicine
Sound Health bridges music and medicine through live performances by students who contribute to the environment of care and gain professional performing experience while contributing to their community.
Sound Health Engaging the Community
The mission of Sound Health is to enrich the health care environment for patients, families, health care providers and staff through live music while providing music students with an opportunity for service learning and professional performing experience. The goals of Sound Health are to contribute to a healing environment; to give music students community service learning opportunities; and to break down the "fourth wall" barriers, connecting musicians to their audiences and vice versa.
Upcoming Performances
No upcoming live performances for Fall 2020
The Story of Sound Health
In 2009 during a family member's surgery at the Cleveland Clinic, Dr. Perkinson experienced first-hand the calming effects of live music through their Performing Arts Program. Dr. Perkinson wanted to be on the giving end of similar experiences and founded Sound Health in 2010 while still a graduate student at the University of Wisconsin-Madison.
As a new faculty member at the University of Nebraska at Omaha in 2014, Dr. Perkinson knew that she wanted to bring Sound Health to Omaha. The pilot program took place in spring 2015 and continues to contribute to the environment of care at health care facilities throughout Omaha. Community partners include UNMC's Cancer Center, Children's Hospital, CHI Bergan Mercy Hospital, Country House Memory Care Residence, and Aksarben Village Retirement Community. Since its inception, Sound Health has provided over 100 performances by over 100 musicians for thousands of patients, staff, and visitors in Madison, WI and in the Omaha metro.
Sound Health at Children's Hospital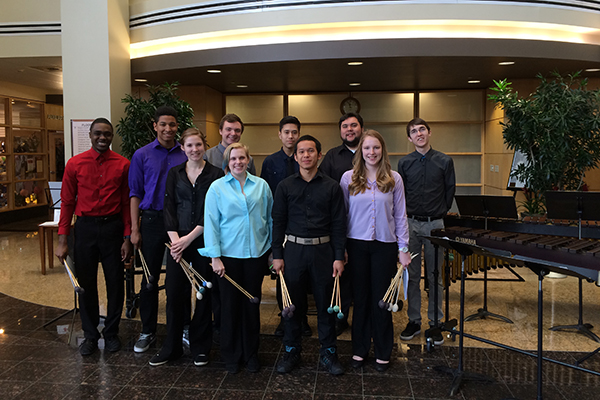 2018-2019 Partnership with Millard North High School
This year Debbie Martinez, Director of Orchestras and Performing Arts Head at Millard North High School and Dr. Perkinson partnered with UNO's Service Learning Academy and UNMC Fred & Pamela Buffett Cancer Center Healing Arts Program Executive Director Amy Jenson and Colleen Heavican, Curator, to launch Sound Health's first K12 partnership.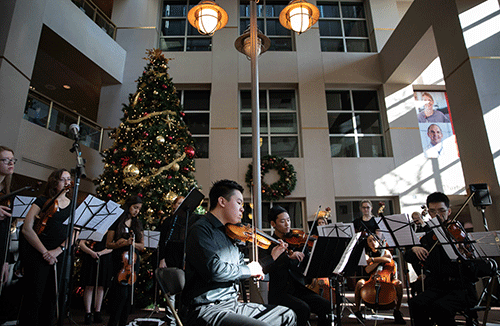 In addition to the UNO School of Music fall residency at MNHS, UNO students and MNHS were excited to celebrate their collaboration during their performance at UNMC's Durham Outpatient Center on 12/6.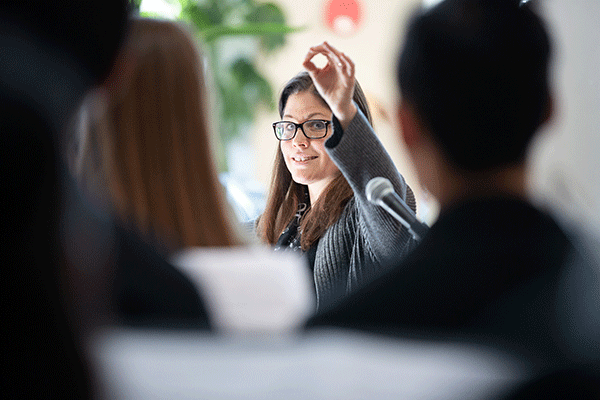 Survey Feedback
Listeners
"I loved watching the patients interact with the music. For some, you could tell it was just the medicine they needed."
"Took my mind off my daughter's surgery."
UNO Students
"It was a nice feeling seeing everyone's face just get brighter as we played our instruments. It's amazing how much of an impact music has on people."
"Passersby seemed to forget their troubles and were briefly transported to another time and place evidenced by a smile."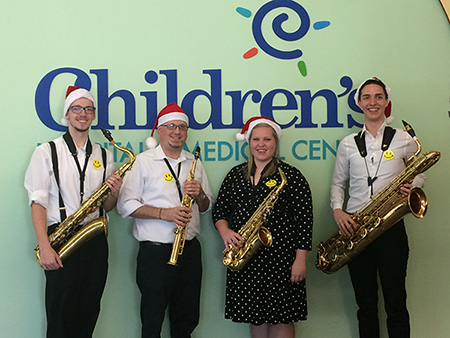 Sound Health Media
The UNO String Quartet was featured on WOWT in September 2015.