The Outdoor Venture Center Equipment Rental is closed due to Campus Recreation budget restraints. We are sorry for any inconvenience this causes in your adventure plans.
Call Joel at 402.554.2997 if you have any questions.
---
The Rental Center offers outdoor equipment of all kinds. Whether you are car camping in Iowa or spending a month backpacking in Alaska, the Rental Center has the gear you need.
For a complete pricing breakdown of each rental item click here.
---
Rental Categories
---
Tents
2-Person Backpacking Tent


1 Day (UNO): $11.50
2-3 Days (UNO): $14.00
4+ Days (UNO): $5.25

1 Day (Non-Member): $14.25
2-3 Days (Non-Member): $21.50
4+ Days (Non-Member): $6.50

4-Person Backpacking Tent

1 Day (UNO): $10.50
2-3 Days (UNO): $15.75
4+ Days (UNO): $4.75

1 Day (Non-Member): $13.00
2-3 Days (Non-Member): $19.50
4+ Days (Non-Member): $5.75

Tarp Shelter, 3-4 People

1 Day (UNO): $7.50
2-3 Days (UNO): $11.50
4+ Days (UNO): $3.50

1 Day (Non-Member): $9.50
2-3 Days (Non-Member): $14.50
4+ Days (Non-Member): $5.50

Shade House

1 Day (UNO): $11.00
2-3 Days (UNO): $17.00
4+ Days (UNO): $5.25

1 Day (Non-Member): $13.50
2-3 Days (Non-Member): $20.00
4+ Days (Non-Member): $6.25




---
Sleeping Bags/Hammocks
-15° Winter Sleeping Bag

1 Day (UNO): $5.50
2-3 Days (UNO): $7.75
4+ Days (UNO): $3.25

1 Day (Non-Member): $6.50
2-3 Days (Non-Member): $9.50
4+ Days (Non-Member): $3.75

3 Season Sleeping Bag 15° OR 35°

1 Day (UNO): $4.00
2-3 Days (UNO): $5.50
4+ Days (UNO): $2.25

1 Day (Non-Member): $4.75
2-3 Days (Non-Member): $6.50
4+ Days (Non-Member): $2.75

-30° Winter Sleeping Bag

1 Day (UNO): $5.50
2-3 Days (UNO): $7.75
4+ Days (UNO): $3.25

1 Day (Non-Member): $6.50
2-3 Days (Non-Member): $9.50
4+ Days (Non-Member): $3.75

Therma Rest Sleeping Pad

1 Day (UNO): $1.75
2-3 Days (UNO): $2.25
4+ Days (UNO): $1.00

1 Day (Non-Member): $2.00
2-3 Days (Non-Member): $2.50
4+ Days (Non-Member): $1.25

Hammock & Straps

1 Day (UNO): $5.00
2-3 Days (UNO): $7.50
4+ Days (UNO): $2.50

1 Day (Non-Member): $7.00
2-3 Days (Non-Member): $9.50
4+ Days (Non-Member): $3.50

Hammock, Bug Net & Rain Tarp Package

1 Day (UNO): $7.50
2-3 Days (UNO): $10.00
4+ Days (UNO): $3.75

1 Day (Non-Member): $9.00
2-3 Days (Non-Member): $12.50
4+ Days (Non-Member): $4.75
---
Backpacking Equipment
Rain Poncho

1 Day (UNO): $2.00
2-3 Days (UNO): $2.50
4+ Days (UNO): $.75

1 Day (Non-Member): $2.25
2-3 Days (Non-Member): $3.00
4+ Days (Non-Member): $1.00

Bear Proof Canister

1 Day (UNO): $2.00
2-3 Days (UNO): $3.00
4+ Days (UNO): $1.00

1 Day (Non-Member): $2.50
2-3 Days (Non-Member): $4.00
4+ Days (Non-Member): $1.25

Compass

1 Day (UNO): $.50
2-3 Days (UNO): $.75
4+ Days (UNO): $.25

1 Day (Non-Member): $.75
2-3 Days (Non-Member): $1.00
4+ Days (Non-Member): $.50

Internal Frame Pack 70L + 10L

1 Day (UNO): $5.00
2-3 Days (UNO): $7.50
4+ Days (UNO): $2.25

1 Day (Non-Member): $7.00
2-3 Days (Non-Member): $9.25
4+ Days (Non-Member): $3.75

Backpack Rain Cover

1 Day (UNO): $1.00
2-3 Days (UNO): $1.50
4+ Days (UNO): $.50

1 Day (Non-Member): $1.25
2-3 Days (Non-Member): $2.00
4+ Days (Non-Member): $.75

Trekking Poles

1 Day (UNO): $4.00
2-3 Days (UNO): $5.50
4+ Days (UNO): $2.50

1 Day (Non-Member): $5.50
2-3 Days (Non-Member): $7.75
4+ Days (Non-Member): $3.00
---
Cooking Equipment
Backpacking Stove w/out fuel

1 Day (UNO): $4.50
2-3 Days (UNO): $5.75
4+ Days (UNO): $2.25

1 Day (Non-Member): $6.00
2-3 Days (Non-Member): $7.50
4+ Days (Non-Member): $3.25

Cook Set

1 Day (UNO): $2.00
2-3 Days (UNO): $3.00
4+ Days (UNO): $1.50

1 Day (Non-Member): $2.50
2-3 Days (Non-Member): $4.00
4+ Days (Non-Member): $1.75

Tailgate Grill

1 Day (UNO): $8.50
2-3 Days (UNO): $12.25
4+ Days (UNO): $3.25

1 Day (Non-Member): $9.50
2-3 Days (Non-Member): $14.25
4+ Days (Non-Member): $4.00

Double Burner Propane Stove w/out fuel

1 Day (UNO): $4.75
2-3 Days (UNO): $6.50
4+ Days (UNO): $2.75

1 Day (Non-Member): $5.75
2-3 Days (Non-Member): $7.75
4+ Days (Non-Member): $3.25

Backpacking Stove Full Fuel Bottle

1 Day (UNO): Market value
2-3 Days (UNO):
4+ Days (UNO):


1 Day (Non-Member): Market value
2-3 Days (Non-Member):
4+ Days (Non-Member):


Backpacking Stove Empty Fuel Bottle

1 Day (UNO): $.50
2-3 Days (UNO): $.75
4+ Days (UNO): $.25

1 Day (Non-Member): $.75
2-3 Days (Non-Member): $1.25
4+ Days (Non-Member): $.50

Cooler

1 Day (UNO): $2.50
2-3 Days (UNO): $3.00
4+ Days (UNO): $1.00

1 Day (Non-Member): $2.50
2-3 Days (Non-Member): $4.00
4+ Days (Non-Member): $1.25
---
Paddling Equipment
*All packages include the listed item, life jacket, paddle and car-top kit
16' ABS Canoe Package*

1 Day (UNO): $20.00
2-3 Days (UNO): $36.00
4+ Days (UNO): $12.00

1 Day (Non-Member): $28.00
2-3 Days (Non-Member): $49.00
4+ Days (Non-Member): $15.00

17' Aluminum Canoe Package*

1 Day (UNO): $15.00
2-3 Days (UNO): $24.00
4+ Days (UNO): $8.00

1 Day (Non-Member): $22.00
2-3 Days (Non-Member): $34.00
4+ Days (Non-Member): $10.00

Canoe Car-Top Carrier Kit

1 Day (UNO): $3.00
2-3 Days (UNO): $4.50
4+ Days (UNO): $1.50

1 Day (Non-Member): $5.75
2-3 Days (Non-Member): $7.50
4+ Days (Non-Member): $2.75

Canoe Paddle

1 Day (UNO): $1.00
2-3 Days (UNO): $1.50
4+ Days (UNO): $.50

1 Day (Non-Member): $2.00
2-3 Days (Non-Member): $3.00
4+ Days (Non-Member): $1.50

Recreation Kayak Package*

1 Day (UNO): $12.00
2-3 Days (UNO): $15.50
4+ Days (UNO): $6.00

1 Day (Non-Member): $22.00
2-3 Days (Non-Member): $37.00
4+ Days (Non-Member): $12.50

Tandem Recreation Kayak Package*

1 Day (UNO): $15.00
2-3 Days (UNO): $20.25
4+ Days (UNO): $7.50

1 Day (Non-Member): $24.50
2-3 Days (Non-Member): $40.00
4+ Days (Non-Member): $13.00

Kayak Car-Top Carrier Kit

1 Day (UNO): $3.00
2-3 Days (UNO): $4.50
4+ Days (UNO): $1.50

1 Day (Non-Member): $5.75
2-3 Days (Non-Member): $7.50
4+ Days (Non-Member): $2.75

Kayak Paddle

1 Day (UNO): $3.00
2-3 Days (UNO): $4.50
4+ Days (UNO): $1.50

1 Day (Non-Member): $6.75
2-3 Days (Non-Member): $8.50
4+ Days (Non-Member): $3.25

Deflatable Stand Up Paddle Board Package*

1 Day (UNO): $12.00
2-3 Days (UNO): $15.50
4+ Days (UNO): $6.00

1 Day (Non-Member): $22.00
2-3 Days (Non-Member): $37.00
4+ Days (Non-Member): $12.50

Stand Up Paddleboard Paddle

1 Day (UNO): $3.00
2-3 Days (UNO): $4.50
4+ Days (UNO): $1.50

1 Day (Non-Member): $6.75
2-3 Days (Non-Member): $8.50
4+ Days (Non-Member): $3.25

Fitted Tyle III Life Jacket

1 Day (UNO): $2.50
2-3 Days (UNO): $3.00
4+ Days (UNO): $1.00

1 Day (Non-Member): $2.50
2-3 Days (Non-Member): $4.00
4+ Days (Non-Member): $1.25

Universal Life Jacket

1 Day (UNO): $1.00
2-3 Days (UNO): $2.00
4+ Days (UNO): $.75

1 Day (Non-Member): $2.00
2-3 Days (Non-Member): $3.00
4+ Days (Non-Member): $1.50

Dry Bag

1 Day (UNO): $2.50
2-3 Days (UNO): $4.00
4+ Days (UNO): $1.50

1 Day (Non-Member): $3.50
2-3 Days (Non-Member): $6.00
4+ Days (Non-Member): $2.00

Wet Suit

1 Day (UNO): $4.50
2-3 Days (UNO): $12.00
4+ Days (UNO): $4.00

1 Day (Non-Member): $6.00
2-3 Days (Non-Member): $15.00
4+ Days (Non-Member): $5.00
---
Climbing Equipment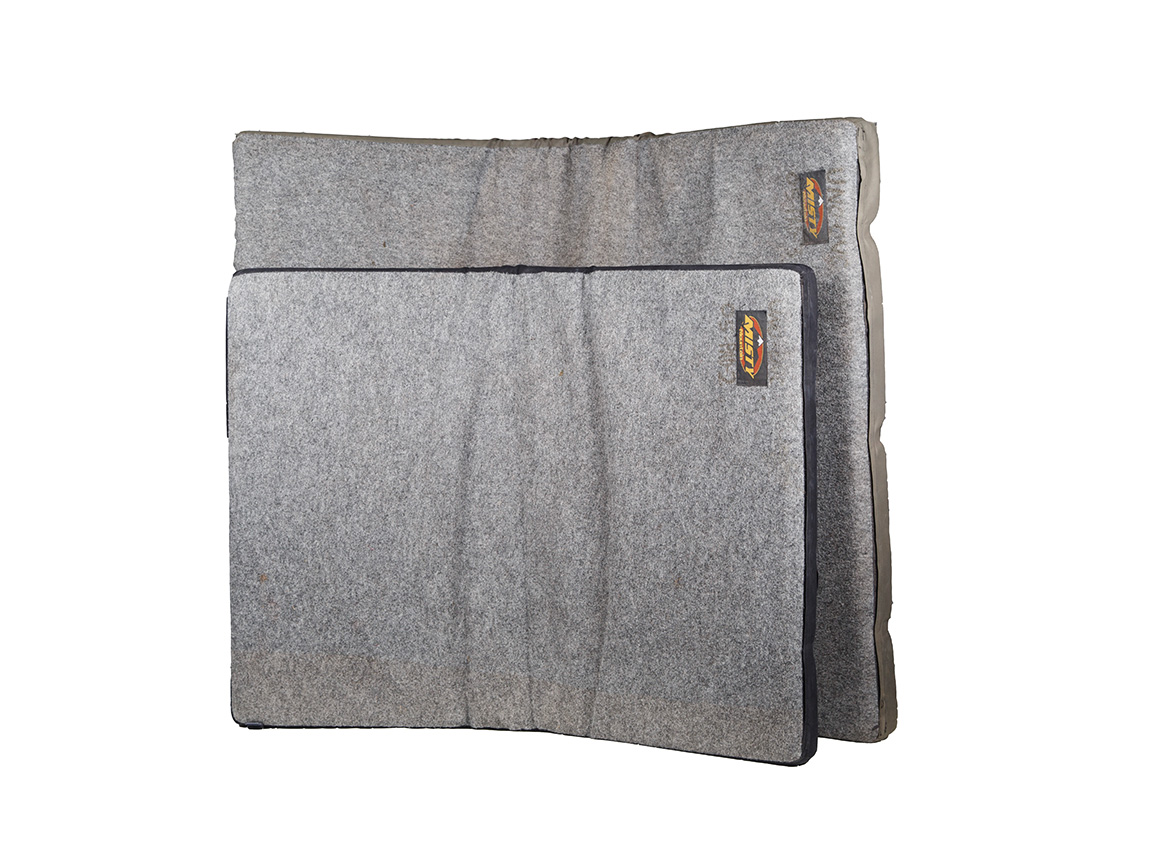 Large Bouldering Pad
1 Day (UNO): $9.50
2-3 Days (UNO): $14.25
4+ Days (UNO): $4.75
1 Day (Non-Member): $12.00
2-3 Days (Non-Member): $17.75
4+ Days (Non-Member): $6.00
---
Winter Equipment
Snowshoes

1 Day (UNO): $6.00
2-3 Days (UNO): $10.00
4+ Days (UNO): $3.50

1 Day (Non-Member): $9.00
2-3 Days (Non-Member): $13.00
4+ Days (Non-Member): $5.00

Cross Country Ski Package

1 Day (UNO): $9.25
2-3 Days (UNO): $14.00
4+ Days (UNO): $6.50


1 Day (Non-Member): $11.00
2-3 Days (Non-Member): $17.00
4+ Days (Non-Member): $7.75
---
Backyard Games
Bean Bag Toss

1 Day (UNO): $4.00
2-3 Days (UNO): $6.50
4+ Days (UNO): $2.00

1 Day (Non-Member): $5.00
2-3 Days (Non-Member): $7.50
4+ Days (Non-Member): $2.50

Bocce Ball

1 Day (UNO): $4.00
2-3 Days (UNO): $6.50
4+ Days (UNO): $2.00

1 Day (Non-Member): $5.00
2-3 Days (Non-Member): $7.50
4+ Days (Non-Member): $2.50

Horseshoes

1 Day (UNO): $4.00
2-3 Days (UNO): $6.50
4+ Days (UNO): $2.00

1 Day (Non-Member): $5.00
2-3 Days (Non-Member): $7.50
4+ Days (Non-Member): $2.50

Ladder Golf

1 Day (UNO): $4.00
2-3 Days (UNO): $6.50
4+ Days (UNO): $2.00

1 Day (Non-Member): $5.00
2-3 Days (Non-Member): $7.50
4+ Days (Non-Member): $2.50

Volleyball Set

1 Day (UNO): $10.00
2-3 Days (UNO): $15.00
4+ Days (UNO): $4.50

1 Day (Non-Member): $15.00
2-3 Days (Non-Member): $20.00
4+ Days (Non-Member): $6.00

Washers

1 Day (UNO): $4.00
2-3 Days (UNO): $6.50
4+ Days (UNO): $2.00

1 Day (Non-Member): $5.00
2-3 Days (Non-Member): $7.50
4+ Days (Non-Member): $2.50