Thank You from Chancellor Christensen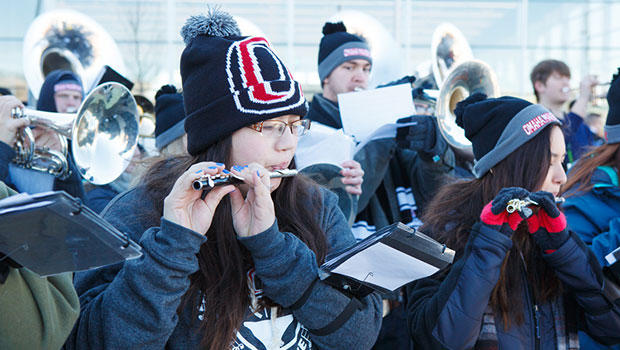 Dear UNO Community,
I want to extend my sincerest gratitude to each and every one of you who helped welcome President Obama to our campus on Wednesday, Jan. 13, 2016.
There were countless ways the campus pulled together to make this event happen: hundreds of volunteers for ticket distributions and the speech; flexibility with closing campus; staff who kept key units open when most of campus was closed; assistance with parking and shuttles; answering questions from the public; student journalists who covered the event; Mavericks who attended to represent the university and screamed loudly when President Bounds asked to hear your voice; student musicians and music directors who entertained the guests in line and in the arena; Baxter Arena staff who worked overtime to host the White House staff and Secret Service; and so many more!
To this entire Maverick family, I say thank you!
University Communications is currently working to pull together a website of photos and memories from this special event from those who attended. When the website is built, a link will be shared with you.
Have something you'd like to share? Don't laugh when I say this. But, please post it on social media using #POTUSatUNO or email it to unonews@unomaha.edu. (Yes, I had a little help writing that sentence).
I look forward to having memories documented and photos shared to capture this historic day for UNO, Omaha, and Nebraska.
Sincerely,
John Christensen
Chancellor