Stay Informed About Severe Weather
It's severe weather season. Make sure you are signed up for text alerts and where your shelter location is during a weather emergency.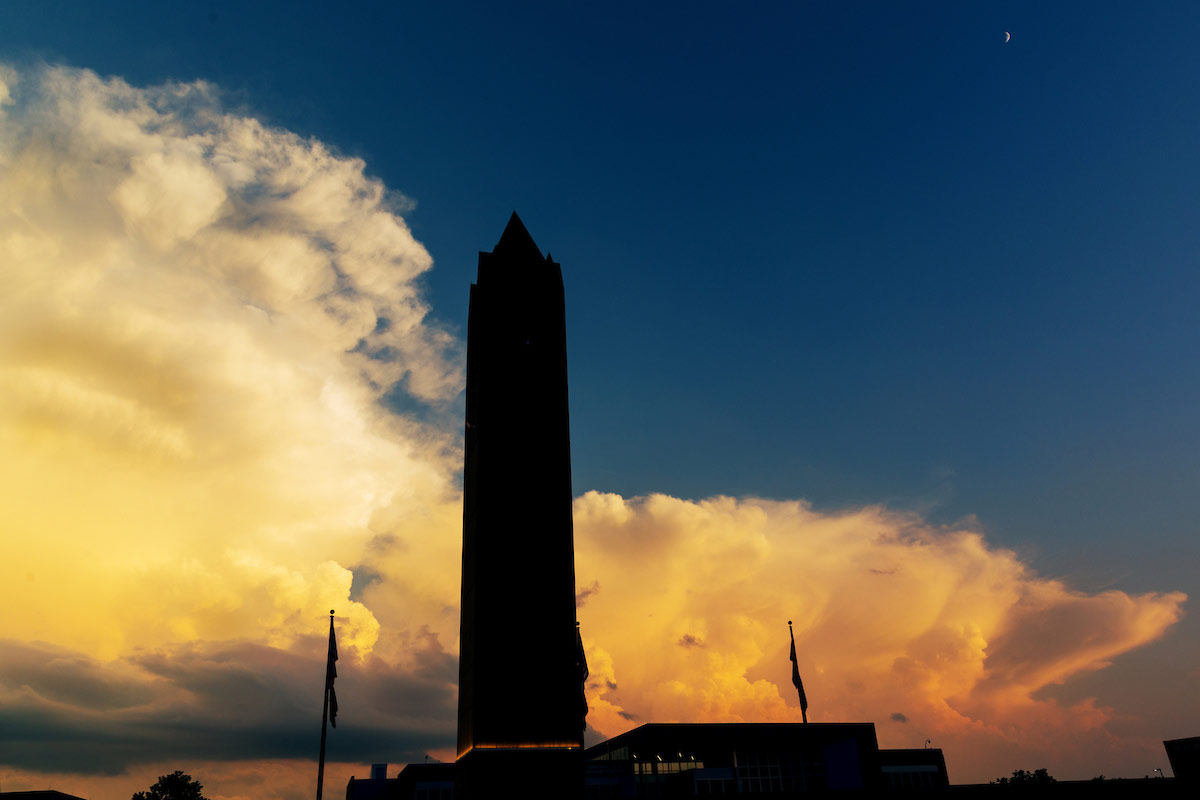 Getting ahead of severe weather, no matter the season, is important to staying informed and staying safe. Be sure to sign up for UNOAlert and learn where shelters are located across campus.



UNOAlert
If you haven't signed up for UNO's emergency text service, UNOAlert, you can do so easily online. Already signed up? Make sure your contact information is up to date so you can receive notifications in a timely matter.
UNO uses text message capabilities to reach a broader area than other methods permit. You can also elect to receive an email of the emergency message.
These messages are sent in cases of emergencies on campus and for notifications of any weather-related closures or delays.
This service is free to the UNO community. All students, faculty and staff are encouraged to sign up.
Visit our Emergency Notifications page to get started.

Additional Emergency Notifications
A number of resources are available for distributing and receiving critical information and instructions during an emergency.
In the event of a major emergency affecting the UNO campus, the administration may use one or more of the following means to communicate with the university community:
All-campus email

UNOAlert text message and email alerts

Emergency banner on the UNO homepage

Overhead pages and indicator lights on campus

Media outlets

Shelter Locations
In the event of a tornado warning or severe high winds, the UNO campus will issue a campuswide notification so that students, faculty, and staff can quickly exit to the nearest shelter location.
Shelter locations for some of campus' most highly-trafficked campus buildings include:


Building
Shelter Area
Alumni Center
Lowel level, rooms 030-032, Bootstrapper Hall (107)
Comm. Engagement Center
Garage
East Garage
North lower level (Lot T) stairwells
Eppley Administration Bldg.
Lower level hallways
H&K Bldg.
2nd lower level hallway between rooms 002-017
Library
First floor area by the restrooms and elevator
Milo Bail Student Center

Basement of the Bookstore

First floor hallways by restrooms in southwest corner

Hallways and rooms in northwest corner

Pacific Street Parking Garage
First floor, east wall on southern half of the garage
West Garage
Lower level stairwells
A complete list of shelter locations can be found on the UNO Bad Weather page.
Contact Us
If you have a story idea, news tip, or other question, please email the UNO News team at unonews@unomaha.edu.