'I Am the ROI': Tony Valenti
published: 2022/10/03
contact: MarComm Editorial and Media Relations - Office of Strategic Marketing and Communications
email: unonews@unomaha.edu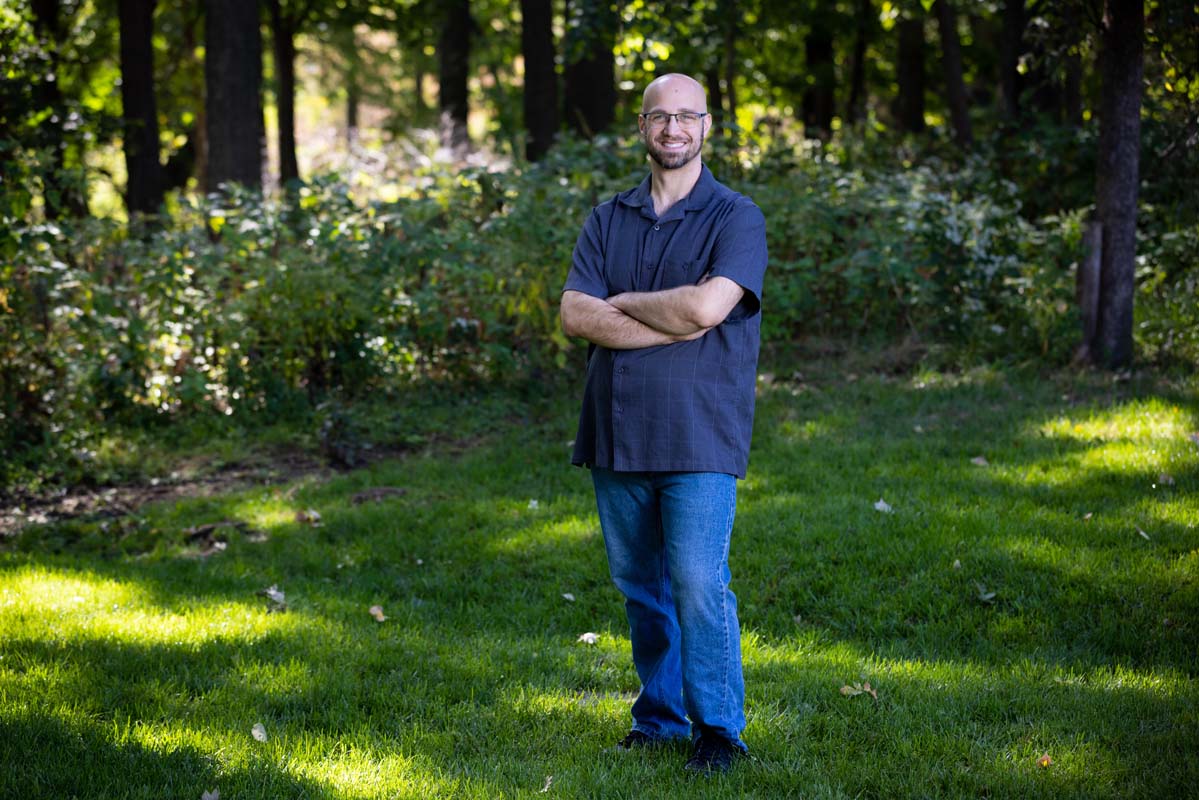 UNO alumnus Tony Valenti, tech entrepreneur
This profile is part of the "
I Am the ROI
" series featuring alumni whose return on investment from their UNO education goes far beyond career opportunities.
If there is one word that could describe University of Nebraska at Omaha (UNO) alumnus Tony Valenti, it would be "driven."
In the early days of the internet, Valenti worked hard to learn as much as he could before even attending UNO's College of Information Science and Technology (IS&T). His relentless drive and determination shaped his academic journey through UNO a little differently than most.
Rather than completing his general education requirements up front, Valenti dove straight into the more challenging classes of his degree. Valenti had a strong idea of the coursework he wanted to pursue. Faculty within UNO's IS&T worked alongside him to explore niche areas of focus through independent study courses. One of his favorite professors was John Clark, who was an instructor in IS&T in the 2000s. His focus on data structures and algorithms was invaluable for Valenti's career path.
"Data structures and algorithms taught me new ways of thinking. The concepts in that class make the difference between a solution that works and one that is really, really great," he said. "It teaches and applies concepts that elevate 'computer programming' into actual 'computer science.' There are very few places that offer this caliber of education."
While attending UNO, Valenti worked for a small startup company in the Scott Technology Center. Despite never having worked for a company before, the experience inspired him to launch his own company while still attending college.
His first company focused on helping businesses manage their online presence. While a number of similar companies already existed at the time, Valenti recognized he could provide a competitive advantage: exemplary expertise and customer service. Valenti mentioned that, at the time, most people expected to pay around $5 per month for web hosting. His company, with its deep technical expertise and strong focus on 24/7 customer service, had business customers who were paying in excess of $250,000 per year.
He put college on hold while his company grew and demanded more of his attention. About a decade later, his startup was acquired by a publicly traded company and Valenti returned to UNO to finish what he had started. UNO was ready to welcome him back to complete his final few courses and earn his undergraduate degree.
"If there's one thing that I would echo to a prospective student, it would be this: Pursue greatness in your field. Don't go to college to be average. Put in the time to become an Olympian in your field and graduate with honors because that's what will really make the difference. Nobody wants to hire second place and it is always a photo-finish."
About the University of Nebraska at Omaha
Located in one of America's best cities to live, work and learn, the University of Nebraska at Omaha (UNO) is Nebraska's premier metropolitan university. With more than 15,000 students enrolled in 200-plus programs of study, UNO is recognized nationally for its online education, graduate education, military friendliness and community engagement efforts. Founded in 1908, UNO has served learners of all backgrounds for more than 100 years and is dedicated to another century of excellence both in the classroom and in the community.
Follow UNO on Facebook, Twitter, Instagram, TikTok, LinkedIn, and YouTube.