AAPI Affinity Group Hosts Conversations with He on Leadership Development
published: 2023/04/27
contact: Lei Guo - UNO School of Communication
email: leiguo@unomaha.edu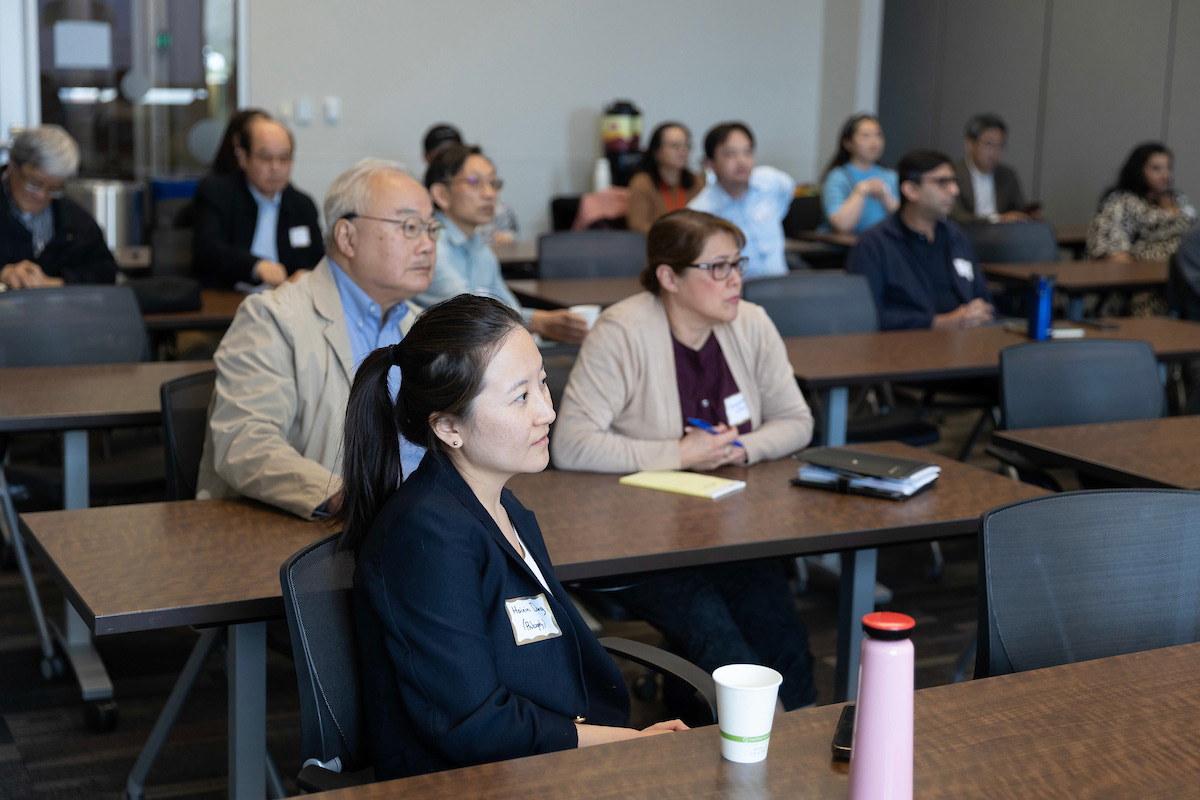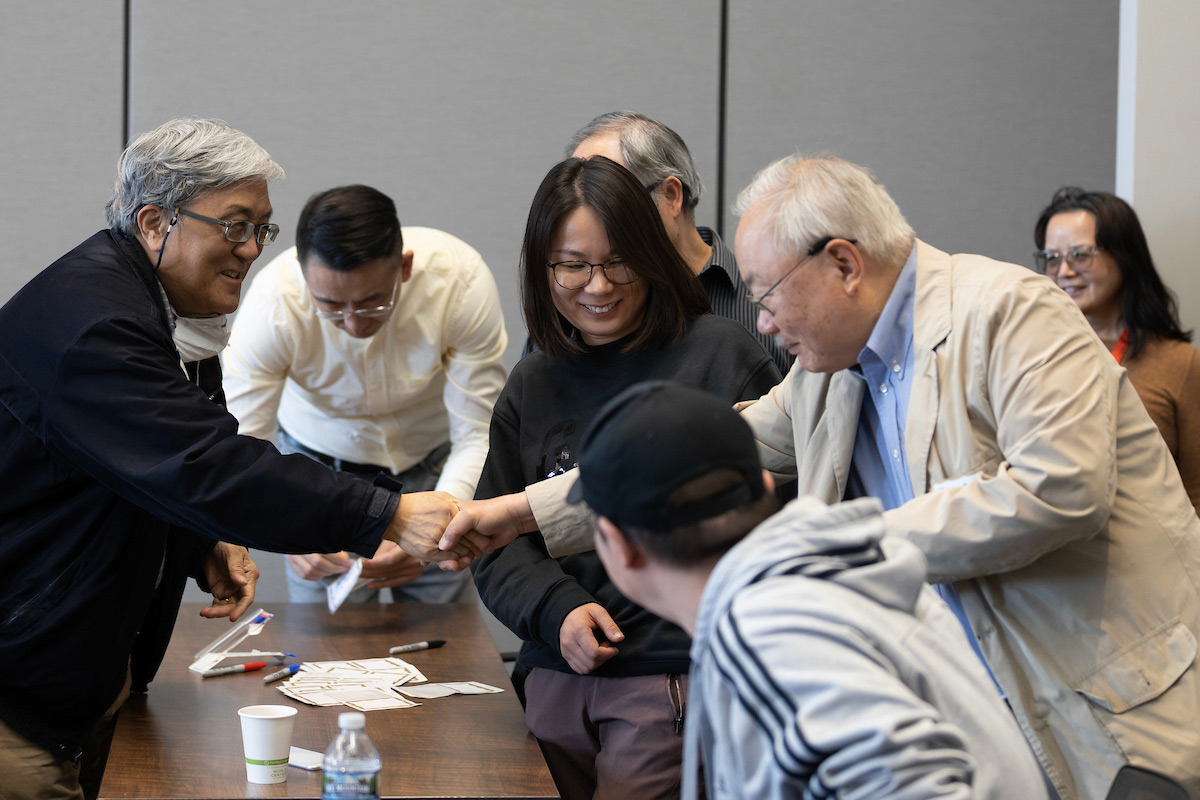 ---
The UNO Asian American Pacific Islander (AAPI) Faculty-Staff Affinity Group hosted its first in-person event for the year in mid-April.

Senior Vice Chancellor for Academic Affairs Phil He, Ph.D., served as the event's guest speaker. During his presentation, He discussed leadership development by sharing the story of his career journey. The event, held at the Barbara Weitz Community Engagement Center, brought together around 30 members of AAPI.

By sharing his background, immigration experience, and academic journey, He inspired AAPI Affinity Group members to battle the 'bamboo ceiling.' He said that AAPI communities are underrepresented in leadership roles in higher education in the U.S. and encouraged AAPI faculty and staff to change the situation by actively being involved in any college- and university-level committees.

"Hearing Dr. He talk about his journey as an immigrant was very validating and affirming to me as someone who is newer to that journey," Ferial Pearson, Ph.D., an assistant professor in the College of Education, Health, and Human Sciences said. "It was also so wonderful to see a room completely full of AAPIDA (Asian American, Pacific Islander, Desi American) people who work at our institution."

Another attendee Yue Song, China program coordinator and global learning advisor for UNO's International Programs, said that she felt inspired by so much understanding, echoes, and confidence from He's speech.

"Dr. He was extraordinarily candid about the challenges the AAPI community still faces in academia but was also hopeful and inspiring in how we can overcome these challenges," Haixin Dang, Ph.D., an assistant professor in the School of Philosophy, said.

During the event, the AAPI Affinity Group also announced the UNO AAPI Affinity Group Excellence Fund initiative which will be formally launched in early May. The group's end-of-semester celebration party will be held on May 5.