Omaha Area Employers Join Mavericks to Celebrate Career Connect
The event, which was held on UNO's campus, celebrated the progress made since the innovative paid internship program was announced earlier in the year.
published: 2022/10/11
contact: Brandon Bartling - Office of Strategic Marketing and Communications
email: unonews@unomaha.edu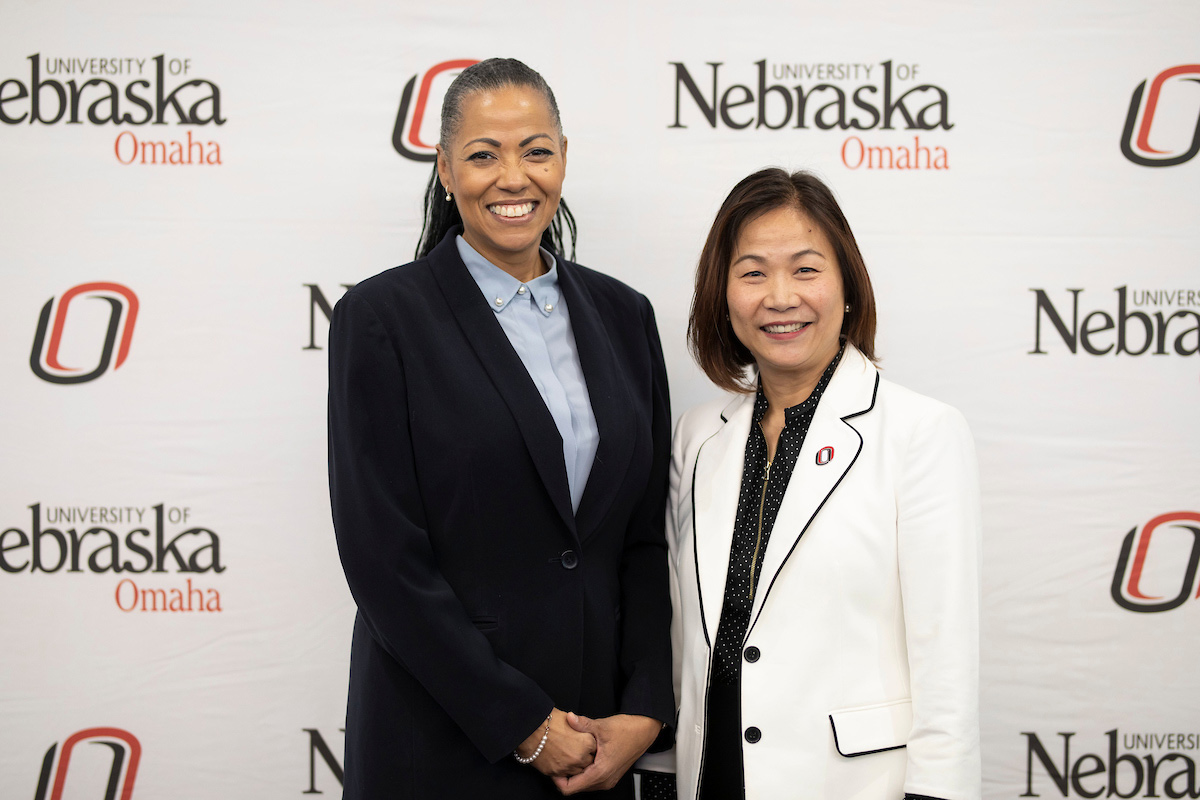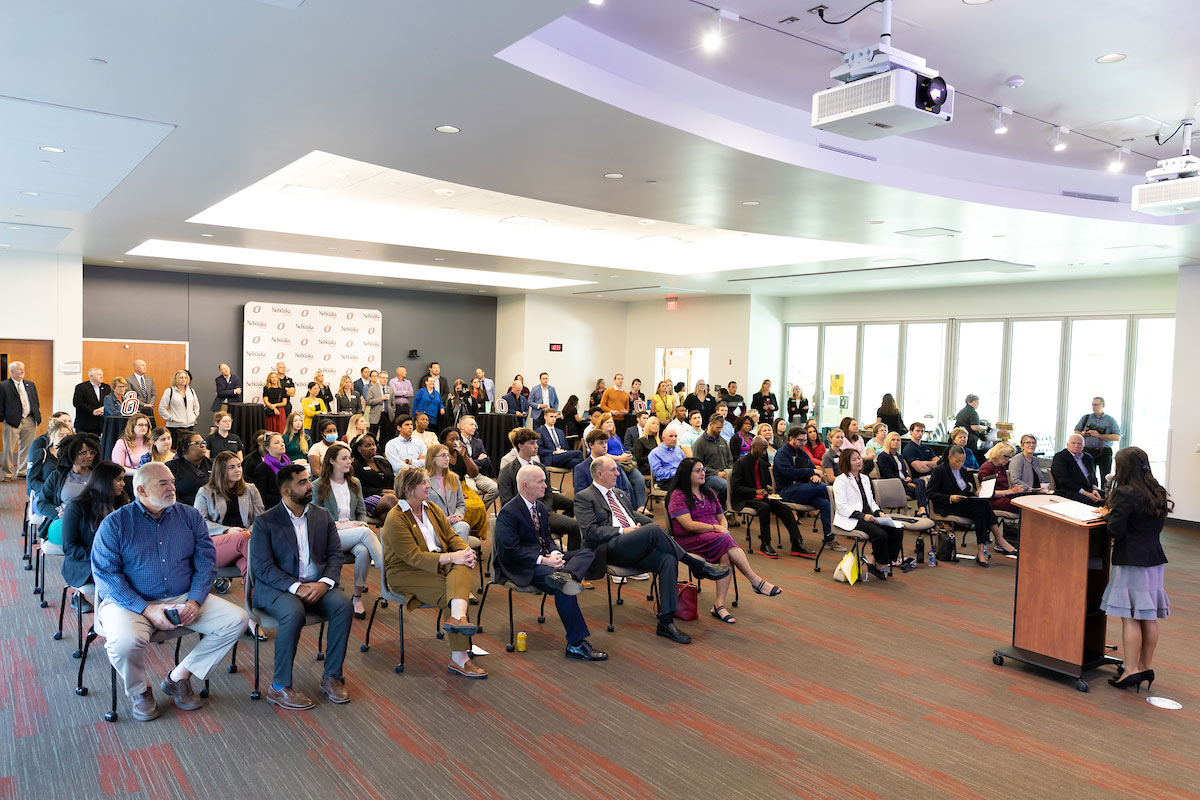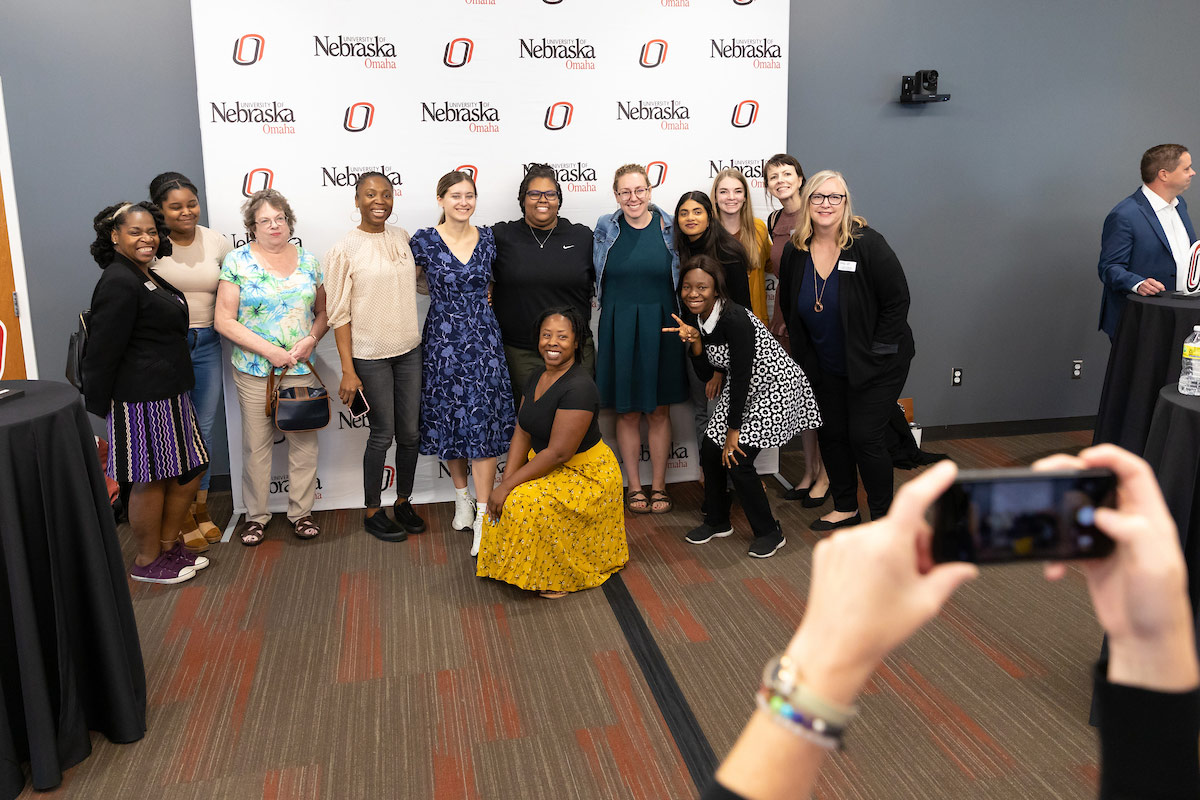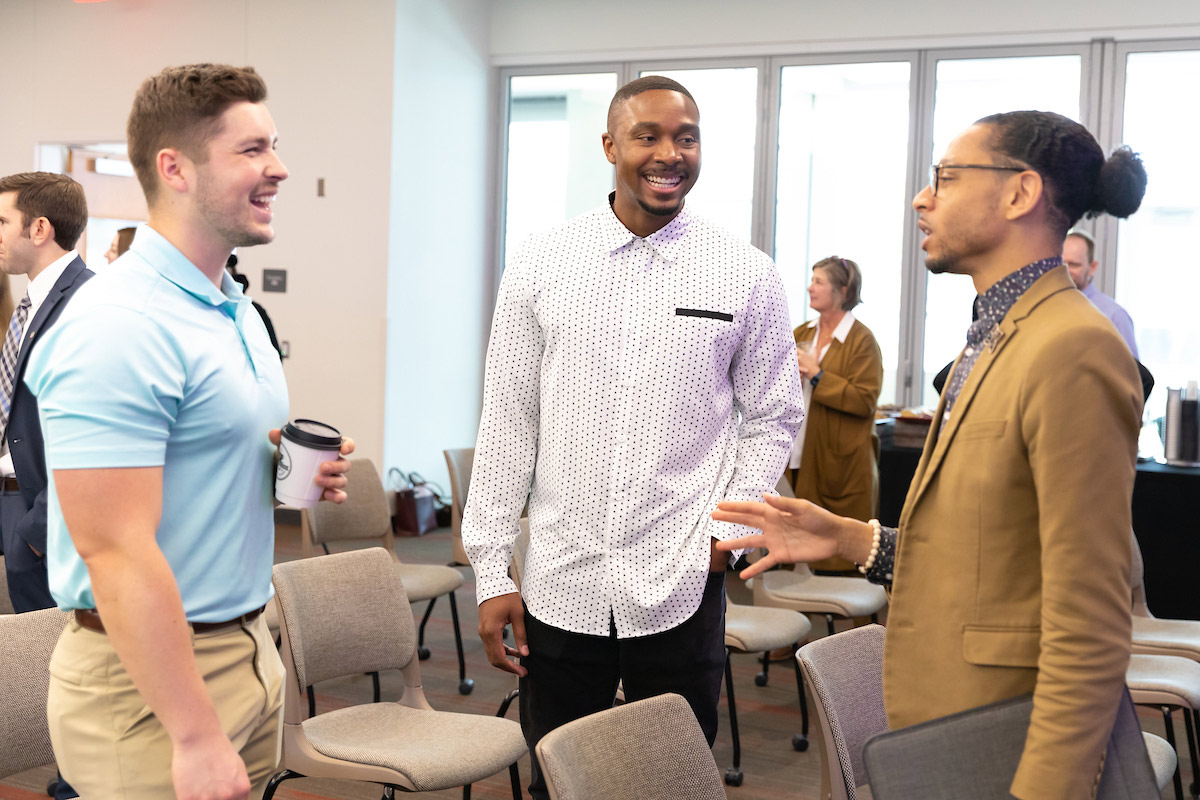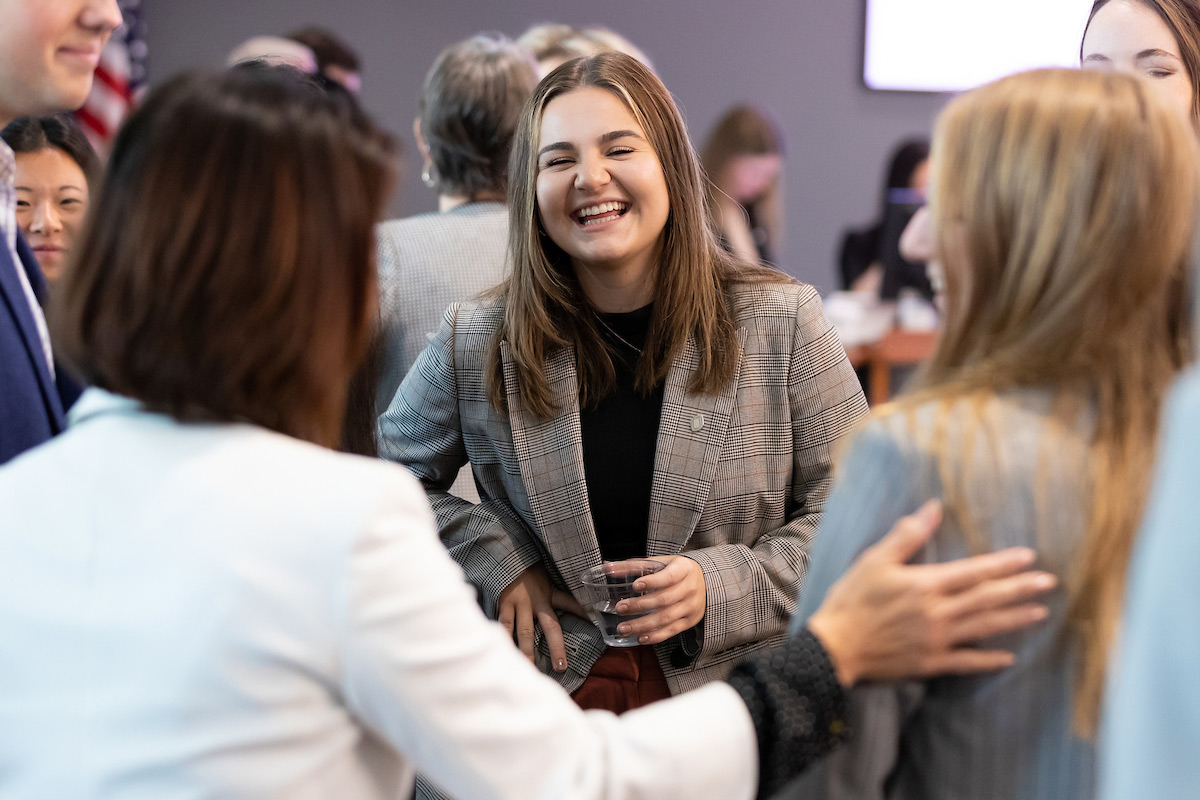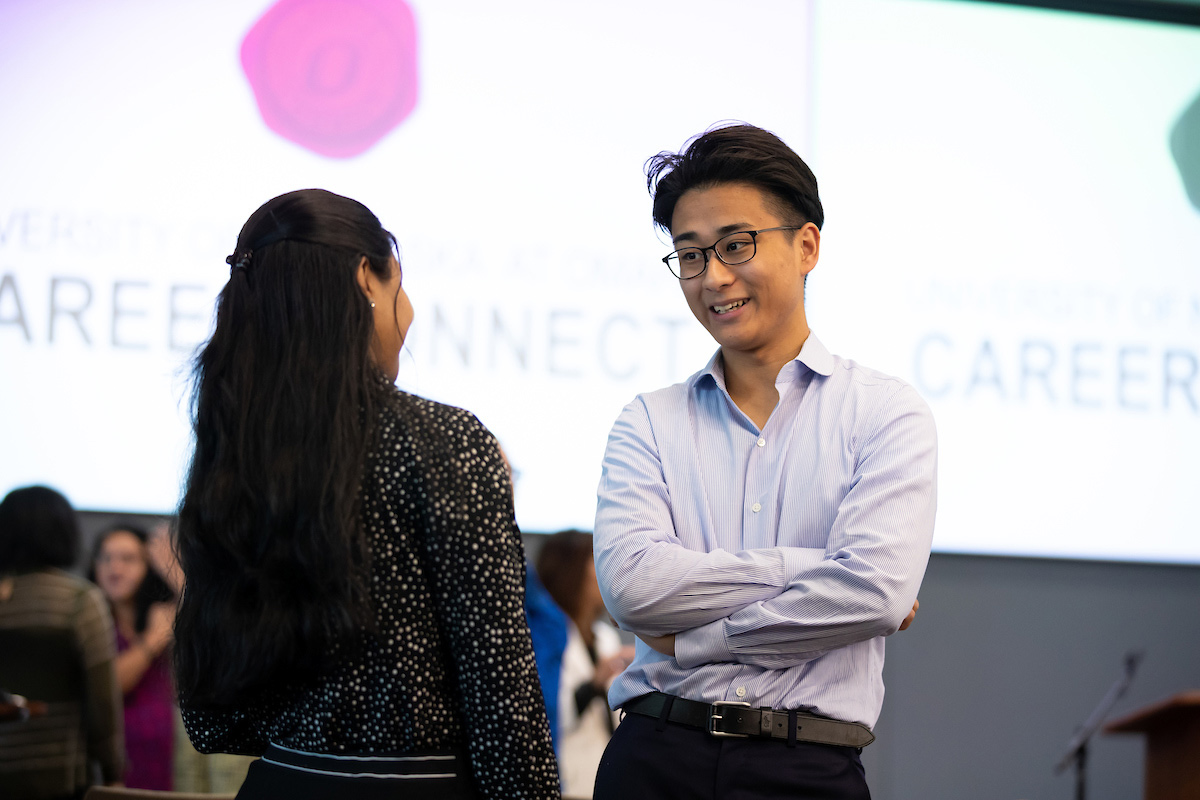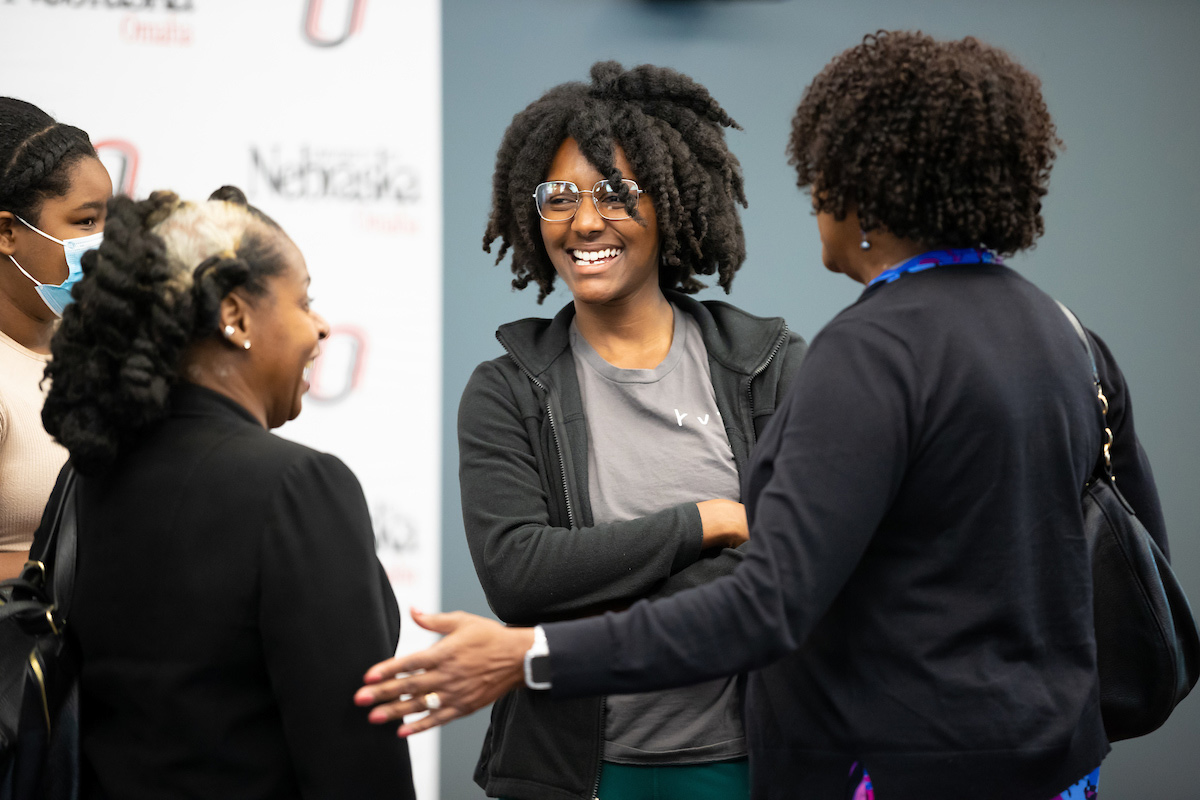 Representatives from dozens of Omaha area employers gathered on the University of Nebraska at Omaha's (UNO) campus Tuesday to celebrate the students involved in UNO Career Connect, a collaborative program that aims to provide paid partnerships to UNO students.
"What we celebrate here today started as a simple idea: that students would benefit from paid work experience while also pursuing an education," UNO Chancellor Joanne Li, Ph.D., CFA said. "Going beyond the paycheck, this connection can also build stronger bonds to our Omaha community, leading to greater employment and retention in our community after graduation, ultimately driving our economy forward, together."
Since the program's Pledge Day launch event in May with support from the Mayor's Office of the City of Omaha, the Greater Omaha Chamber of Commerce, and the Governor's Office of the State of Nebraska, more than 1,200 paid internship positions have been posted through the university's student employment portal Handshake, and more than 50 students have been hired by Career Connect partners. Career Connect partners have also indicated that they intend to hire more than 150 additional students in the coming months.
During the event, Li recognized the community members and UNO faculty and staff who serve on the newly formed Internship Advisory Board.


Representing UNO
Sara Woods, Chief Engagement Officer
Rich Klein, Ph.D., Vice Chancellor of Institutional Effectiveness and Student Success
Deborah Smith-Howell, Ph.D., Interim Sr. Vice Chancellor for Academic Affairs
Michelle Trawick, Ph.D., Dean, College of Business Administration
Douglas C. Derrick, Ph.D., Mutual of Omaha Distinguished Professor of Information Science & Technology 
Jackie Proctor, Ph.D., College of Education, Health, and Human Sciences Director of Field Experiences
 
Community Partners
Susan Brennan, President and CEO of Romeo Power, Inc.  
David Brown, Executive-in-Residence  
Tonya Eggspuehler, Assistant Vice President of Talent Management, Union Pacific  
Jerry "Indy" Gandi, Executive Director of Nebraska Defense Research Corporation  
Jasmine Harris, Director of Public Policy and Advocacy, RISE   
John Jeanetta, President and CEO of Heartland Family Services  
Patrick Kerrigan, President of the Palm Beach Holding Company  
Mary Lopez, President of AmeriSphere Properties  
Javier Saldana, Economic Recovery Division Administrator, Nebraska Department of Economic Development  
Dulce Sherman, Chief Human Resources and DEI Officer, Nebraska Early Childhood Collaborative  
Ben Wigert, Ph.D., Director of Research and Strategy, Gallup 


"You know what's really exciting? This is only the beginning," Li said. "UNO has arrived, but we need our community to join us. That is why I continue to put out the call: If your organization needs interns and would be willing to provide our students with paid internship opportunities — whether you have one position available or one hundred — give us a call. We will answer."
Greater Omaha Area Chamber of Commerce President and CEO Veta Jeffrey spoke to the impact that paid internships can have on organizations and communities.
"As far as what the UNO partnership means to the Greater Omaha Chamber of Commerce, let me say that the value is immeasurable," she said. "Our entire staff remain invested and excited about the students, the networking and the forums that we all take part in and support. It goes without saying, but I'll say it anyway. UNO, we thank you and we appreciate the work and dedication you continue to show to our community and to our future leaders."
About the University of Nebraska at Omaha
Located in one of America's best cities to live, work and learn, the University of Nebraska at Omaha (UNO) is Nebraska's premier metropolitan university. With more than 15,000 students enrolled in 200-plus programs of study, UNO is recognized nationally for its online education, graduate education, military friendliness and community engagement efforts. Founded in 1908, UNO has served learners of all backgrounds for more than 100 years and is dedicated to another century of excellence both in the classroom and in the community.
Follow UNO on Facebook, Twitter, Instagram, TikTok, LinkedIn, and YouTube.