UNO Helps Put Nebraska at Forefront of Higher Education at SXSW
UNO's Julie Dierberger, Ph.D., a member of the SXSW EDU advisory board, says the future of higher education looks a lot like what is already happening on campus.
published: 2022/07/07
contact: Office of Strategic Marketing and Communications
email: marcomm@unomaha.edu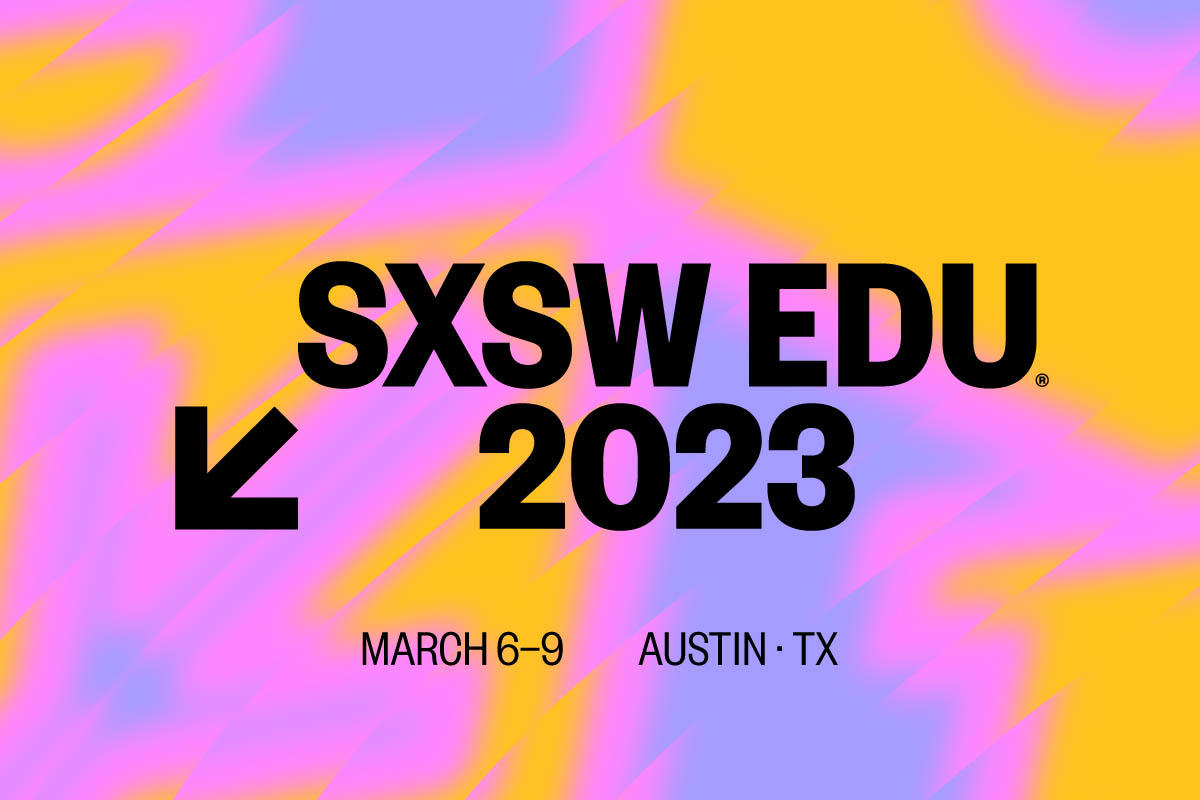 The SXSW EDU Conference and Festival is an annual event that fosters innovation and learning within the education industry. UNO's Julie Dierberger became the first and only Nebraska representative on the organization's advisory board in 2021.
SXSW
These four letters are synonymous with innovation, creativity, and excellence. Add the letters U, N, and O and you've got a recipe for the next big thing in higher education.
Julie Dierberger, Ph.D., Paul Sather Distinguished Director of the UNO Service Learning Academy, serves as a member of the advisory board for SXSW EDU, a conference and festival that fosters innovation and learning within the education industry – stretching from pre-K to college. She is the first and only representative on the board from Nebraska.
When SXSW EDU held its 2022 meeting this past March, Dierberger got a first-hand look at what the future of education can look like, and it looks a lot like UNO.
"Sometimes you can get in a bubble and so I was really encouraged, and a bit surprised, with how much what we are doing here at UNO is aligned with the national conversation," she said. "We may even be further ahead because of our relationships with the city of Omaha and our community partners."
Unlike most academic conferences, SXSW EDU brings together academics, students, administrators, practitioners, theorists, and community members from across all disciplines and spectrums with one goal: advancing the role of education in everyday life.
And while Dierberger has a lot to say about this most recent conference, she's particularly excited about the new ideas that could come out of next year's conference, which will take place March 6-9 in Austin, TX.
"SXSW EDU content pushes the boundaries of innovation by crowdsourcing content, themes, and topics to tackle," she said. "The public votes, the board votes, and then SXSW EDU decides what the program will look like. As a board member I had a chance to review submissions for what was relevant and innovative."
SXSW EDU is currently taking applications for panels and speakers for next year's event.
Just some of the topics covered at 2022's SXSW EDU included "Emerging Tech," "Practice and Pedagogy," "Accessibility & Inclusion," "Community Initiatives" and "Work Reimagined."
Guest speakers included U.S. Secretary of Education Miguel Cardona, NBC Correspondent Antonia Hylton, 2021 Scripps National Spelling Bee Champion Zalia Avant-Garde, and Kailee Scales, CEO of Pencils of Promise.
Dierberger said she encourages all members in the Maverick community to consider contributing to next year's event or explore applying to be a member of the advisory board.
"The more we can participate in these collaborative, cross-disciplinary opportunities, it gives us the chance to see what others are doing – and what we as a campus are doing – in new and exciting ways."
After hearing from presenters and guests at SXSW EDU 2022, Dierberger said there was one big takeaway.
"We really need to share more about what we are doing here at UNO because we are at the forefront and can have a voice in shaping the national conversation. From community engagement to lifelong learning to micro credentialing, we're right in lockstep with what is going on in these national conversations about innovation."
Interested in applying or attending? Information can be found at sxswedu.com.
Those wanting to learn more can also watch sessions from this past March on the SXSW EDU website.
About the University of Nebraska at Omaha
Located in one of America's best cities to live, work and learn, the University of Nebraska at Omaha (UNO) is Nebraska's premier metropolitan university. With more than 15,000 students enrolled in 200-plus programs of study, UNO is recognized nationally for its online education, graduate education, military friendliness and community engagement efforts. Founded in 1908, UNO has served learners of all backgrounds for more than 100 years and is dedicated to another century of excellence both in the classroom and in the community.
Follow UNO on Facebook, Twitter, Instagram, TikTok, LinkedIn, and YouTube.