UNO Students Join NSRI as Strategic Deterrence Interns
Three students across political science, mathematics, and economics will learn alongside members of United States Strategic Command (USSTRATCOM) as they defend against threats to national security.
published: 2022/06/10
contact: Katelyn Ideus - National Strategic Research Institute (NSRI)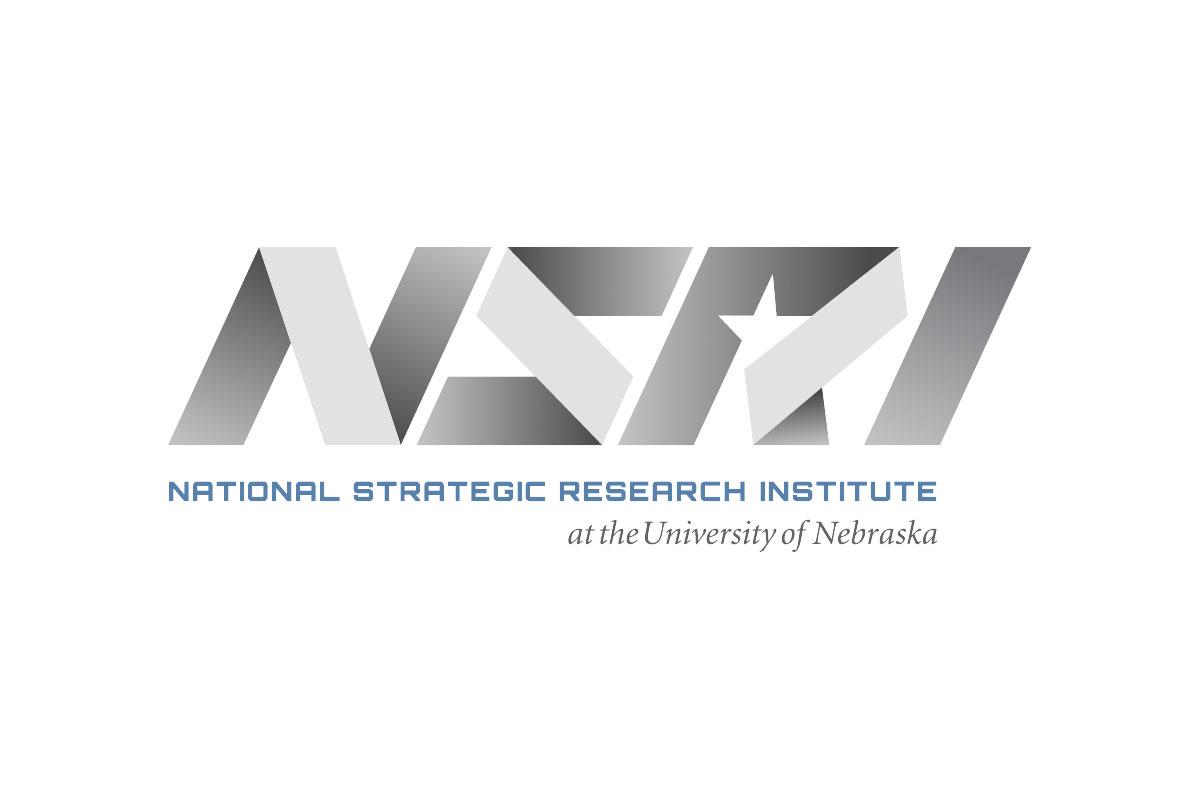 The National Strategic Research Institute (NSRI) is part of the University of Nebraska (NU) System.
A trio of University of Nebraska at Omaha students will be joining the National Strategic Research Institute (NSRI) this summer as a group of six strategic deterrence interns from the wider University of Nebraska system.
Derek Pavelka, a mathematics and political science double major; Nina Preston, an economics major; and Grant VanRobays, a political science major will be joining three other students by leveraging their problem-solving skills to address real-world, mission-related policy and technical challenges for U.S. Strategic Command (USSTRATCOM), which sponsors NSRI as a University Affiliated Research Center (UARC).
"Through this experience, these students will have the opportunity to dive deeply into USSTRATCOM's primary focus — strategic deterrence," said Maj. Gen., USAF (Ret.) Rick Evans, NSRI executive director. "Especially given current events, this is an extremely valuable experience for these young leaders who could quite possibly be contributing significantly to our Nation's national security in the future — we certainly hope to inspire them to aim for that ambitious target."
To explore challenges related to USSTRATCOM's primary nuclear deterrence mission, the interns will examine two key areas of significant interest to the Command — Game Theory and electromagnetic spectrum operations.
Led by NSRI Fellows Dustin White, Ph.D., UNO assistant professor of economics, and Jacques Bou Abdo, Ph.D., assistant professor of cyber systems at the University of Nebraska at Kearney, the Game Theory interns will work to improve decision making in strategic relationships, particularly in the new era of tripolar nuclear rivals.
Game Theory is a branch of mathematics used to model strategic interactions between individuals or groups with diverging incentives. While it was employed extensively in the Cold War, coming of age in the context of that bipolar nuclear competition, little research has been conducted to extend that formal methodology for application in the new geopolitical environment in which the U.S. finds itself facing two peer nuclear rivals for the first time in its history.
The opportunity is just one aspect of how UNO is uniquely positioned as a leader in workforce development. Pavelka, a senior, said that his experience with NSRI will help jump start his career as well as those other students he'll be working with.

"Our group will assess decisions different actors will make based on different outcomes and evaluate why one decision would be preferred over another decision," UNO's Pavelka said. "We will really be looking at things in terms of payoffs and consequences.
The second group of interns will work under the guidance of USSTRATCOM advisors as well as Allen Geist, NSRI director for electromagnetic spectrum operations (EMSO) programs, to apply best practices in crowdsourced radio frequency network penetration testing to protect networks from vulnerabilities in the electromagnetic spectrum (EMS). EMS superiority is essential to successful modern military operations to mitigate risks to U.S. national and economic security. USSTRATCOM leads advocacy for EMS for the DOD.

Through a range of tasks, including reviewing prior unclassified work, developing a research concept, conducting test planning and execution and more, the interns will conduct academically rigorous research while expanding their skill sets.

Ultimately, they will report research findings and offer recommendations for future research to NSRI and USSTRATCOM by the time their appointments end in August. They will also have the opportunity to brief USSTRATCOM leadership at the Command's headquarters at Offutt Air Force Base in Omaha, Neb.

Learn more about NSRI's student opportunities at nsri.nebraska.edu/workforce.
About the University of Nebraska at Omaha
Located in one of America's best cities to live, work and learn, the University of Nebraska at Omaha (UNO) is Nebraska's premier metropolitan university. With more than 15,000 students enrolled in 200-plus programs of study, UNO is recognized nationally for its online education, graduate education, military friendliness and community engagement efforts. Founded in 1908, UNO has served learners of all backgrounds for more than 100 years and is dedicated to another century of excellence both in the classroom and in the community.
Follow UNO on Facebook, Twitter, Instagram, TikTok, LinkedIn, and YouTube.