National Strategic Research Institute Names 11 UNO Faculty as Fellows
A group of 11 faculty from UNO will join colleagues from across the University of Nebraska System to boost research contributions tied to national security.
published: 2022/05/06
contact: Brandon Bartling - Office of Strategic Marketing and Communication
email: unonews@unomaha.edu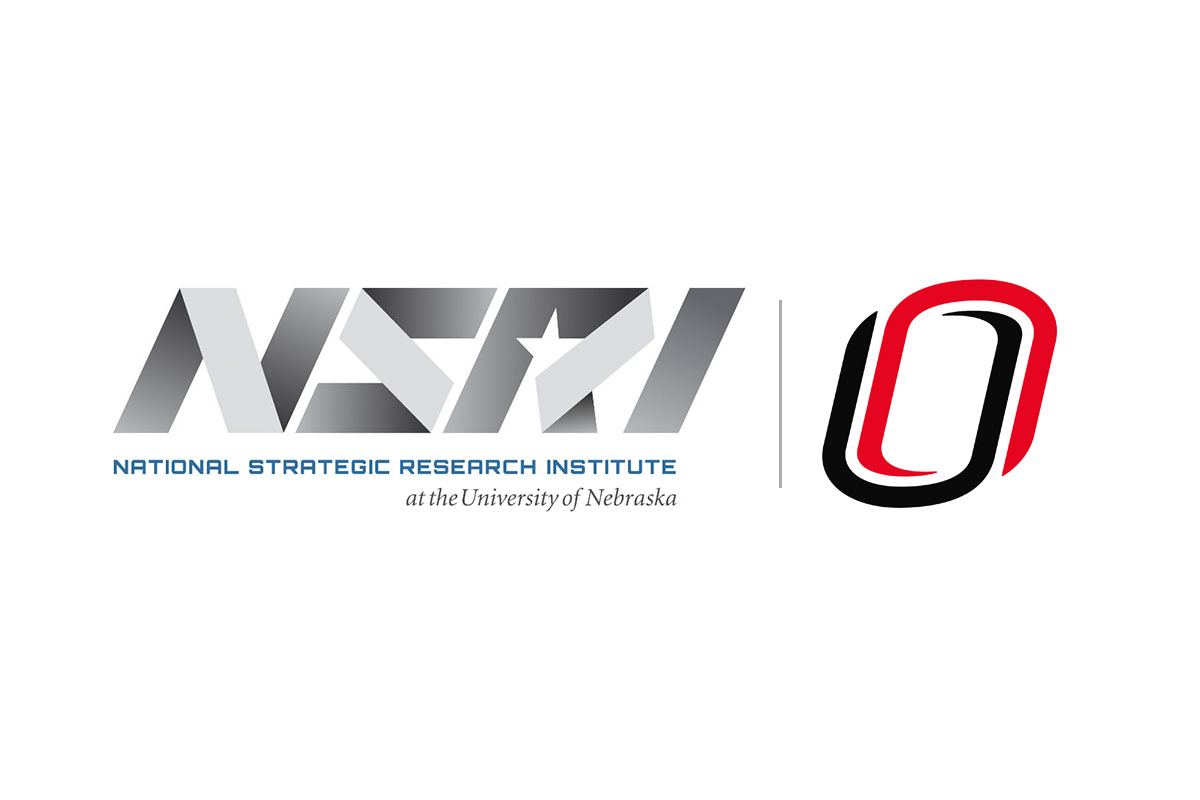 University of Nebraska researchers continue to step up to deliver solutions for the Department of Defense (DOD). The National Strategic Research Institute (NSRI) at the University of Nebraska System (NU) announced 11 new NSRI Fellows among faculty at the University of Nebraska at Omaha (UNO). These researchers aim to contribute their expertise to the strategic deterrence and countering weapons of mass destruction (CWMD) mission areas.
NSRI named 49 researchers across the NU System to its group of fellows this year. These researchers join the more than 70 NSRI Fellows who launched with the program in May 2021, bringing the total to 122.
New NSRI Fellows from the University of Nebraska at Omaha include:
Elizabeth Chalecki, Political Science
Austin Doctor, Political Science
Dario Ghersi, Interdisciplinary Informatics
Deanna House, Information Systems and Quantitative Analysis
Samuel Hunter, Industrial/Organizational Psychology
Tom Jamieson, Public Administration
William Kramer, Industrial Organizational Psychology
Aaron Likens, Biomechanics
Spyridon Mastorakis, Computer Science
Njoki Mwarumba, Emergency Management
Ryan Riskowski, Physics
"Contributing to national security is an NU imperative because we have the requisite capacity and can contribute to the larger discourse," Mwarumba said. "As a NSRI Fellow, I hope to contribute by integrating decades of disaster research, practice and policy on individual and collective behavior in extreme events, systems theories and justice-based approaches to strategic national defense solutions."
Deanna Marcelino, state and federal liaison officer at UNO, was also selected to act as an NSRI affiliate fellow. In this role, she will serve as a liaison between the NSRI Fellows program and the UNO campus.
Each of the researchers bring forward deep expertise in areas from information science and technology to biomechanics to psychology to engineering and more. All also actively leverage the facilities, technologies and students convened by NU's four campuses.
"Our objective is to bring the might of the University of Nebraska System's intellectual and physical research capability and capacity to the DOD and the Nation," said Maj. Gen., USAF (Ret.) Rick Evans, NSRI executive director. "We know from current events that the strategic threats our Nation faces are constantly developing and converging. NSRI and the university have been and remain ready to help solve problems and innovate."
Within the past 12 months, since NSRI launched the NSRI Fellows program, the political and military landscape across the globe has evolved significantly. Russia's unprovoked territorial assault on Ukraine raised nuclear deterrent questions that had remained latent since the Cuban Missile Crisis in 1962. It has also brought forward concerns about strategic attack scenarios through the use of chemical and biological weapons.
Combined with China's expanding and diversifying nuclear arsenal, North Korea's frequent ballistic missile testing and Iran's nuclear ambitions, there are significant research and policy questions facing the highest levels of the U.S. and ones that fall squarely to U.S. Strategic Command (USSTRATCOM), which sponsors NSRI and NU as a University Affiliated Research Center (UARC) designated by the DOD.
Today, the primary mission of USSTRATCOM is to deter strategic attacks on the U.S. While adversarial nuclear employment certainly qualifies as a strategic attack, it is not the only type of strategic attack.
The COVID-19 pandemic illustrates how future threats extend beyond the nuclear capabilities of those adversaries, illuminating the need for constant assessment and reassessment of strategic attack prevention, mitigation and response across the full spectrum of chemical, biological, radiological, nuclear and explosive (CBRNe) threats. 
"Through this program, NSRI is engaging faculty in a material way to solve the problems of the DOD," said Joshua Santarpia, Ph.D., NSRI science and technology advisor and director of the NSRI Fellows program. "We are bringing everyone together — faculty who span numerous disciplines with sponsors leading within the strategic deterrence and CWMD mission spaces. I'm proud of how far we've come with this effort and motivated by the momentum we have moving forward."
Learn more about the NSRI Fellows, including the fellows named at other University of Nebraska System campuses, and their objectives at nsri.nebraska.edu/fellows.
About the University of Nebraska at Omaha
Located in one of America's best cities to live, work and learn, the University of Nebraska at Omaha (UNO) is Nebraska's premier metropolitan university. With more than 15,000 students enrolled in 200-plus programs of study, UNO is recognized nationally for its online education, graduate education, military friendliness and community engagement efforts. Founded in 1908, UNO has served learners of all backgrounds for more than 100 years and is dedicated to another century of excellence both in the classroom and in the community.
Follow UNO on Facebook, Twitter, Instagram, TikTok, LinkedIn, and YouTube.