80-Year-Old Student Earns Degree, Completing a 60-Year Journey
Through patience and support from family, Madeline Adams achieved her goal of earning a degree at the same place her academic journey began.
published: 2022/05/20
contact: Office of Strategic Marketing and Communications
email: unonews@unomaha.edu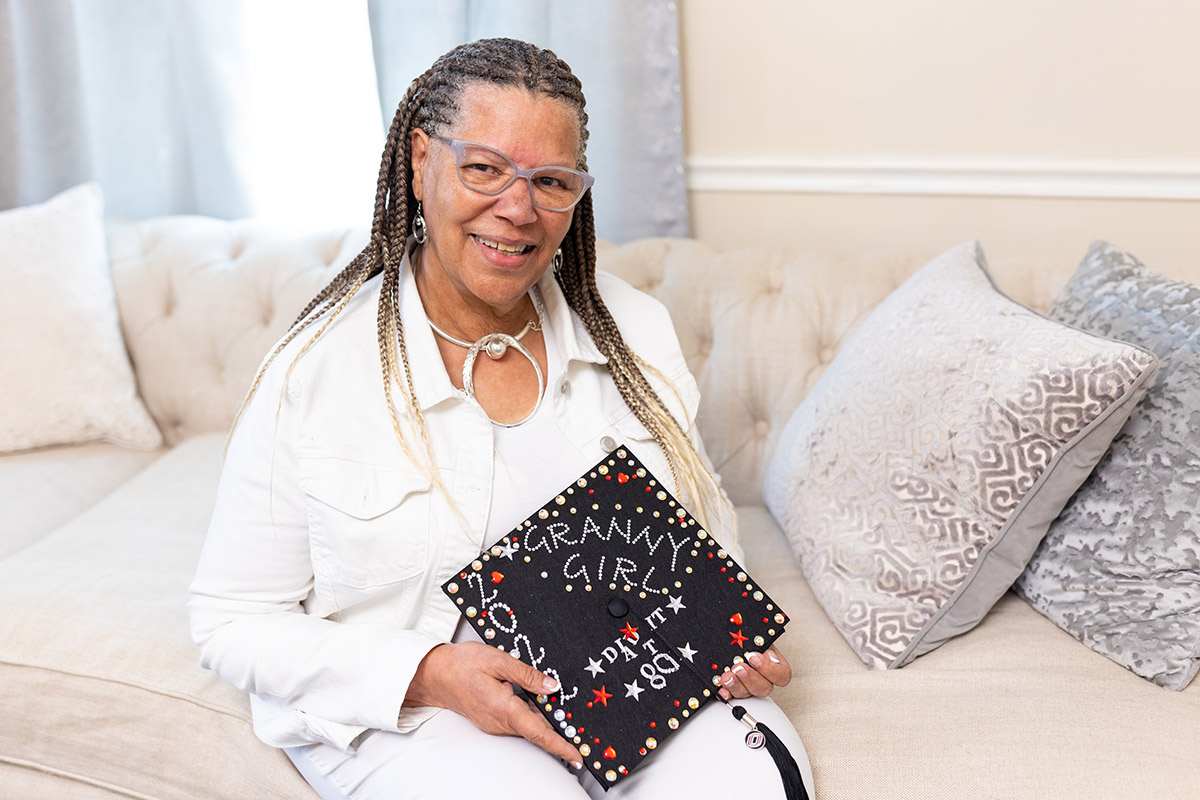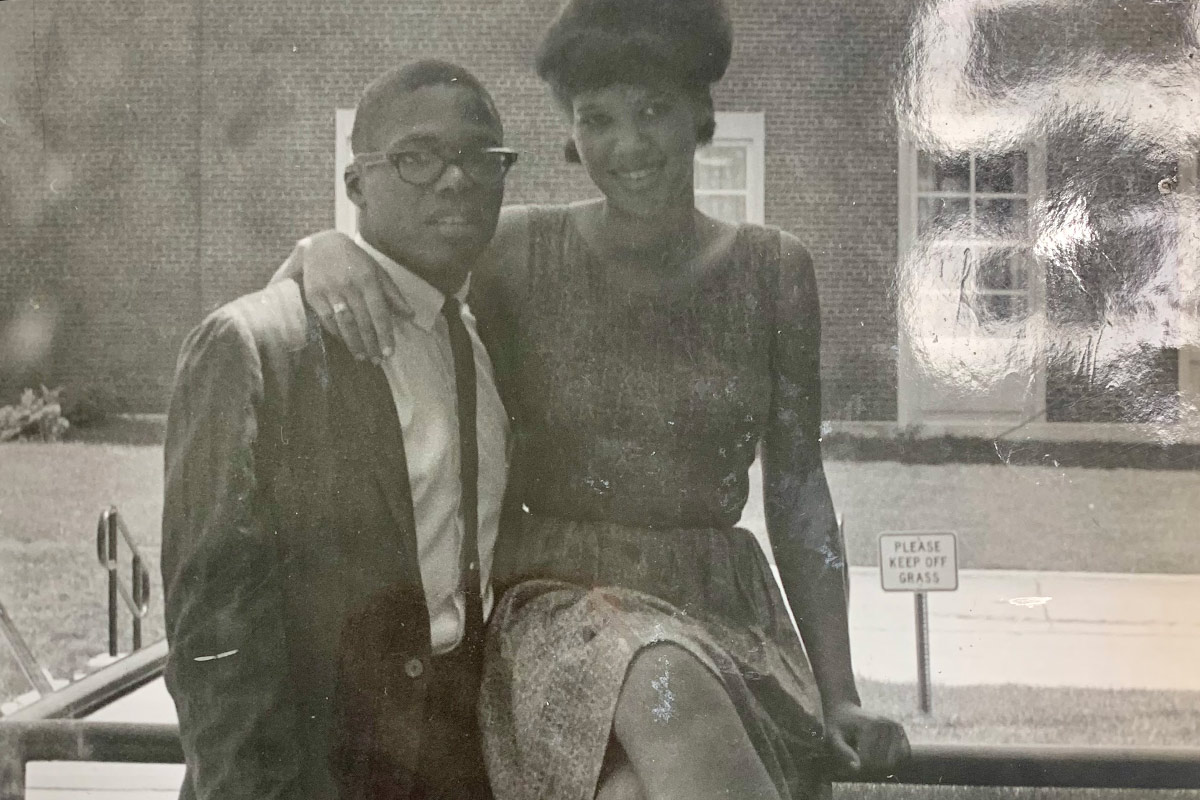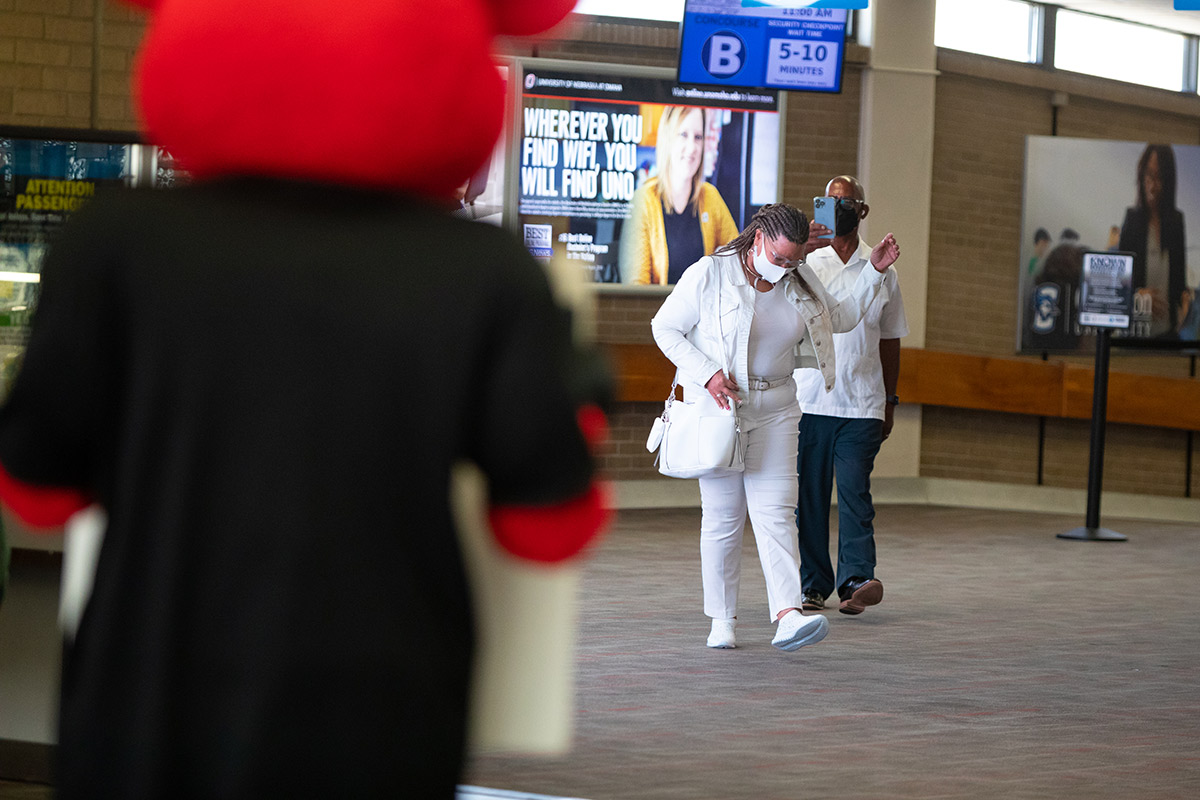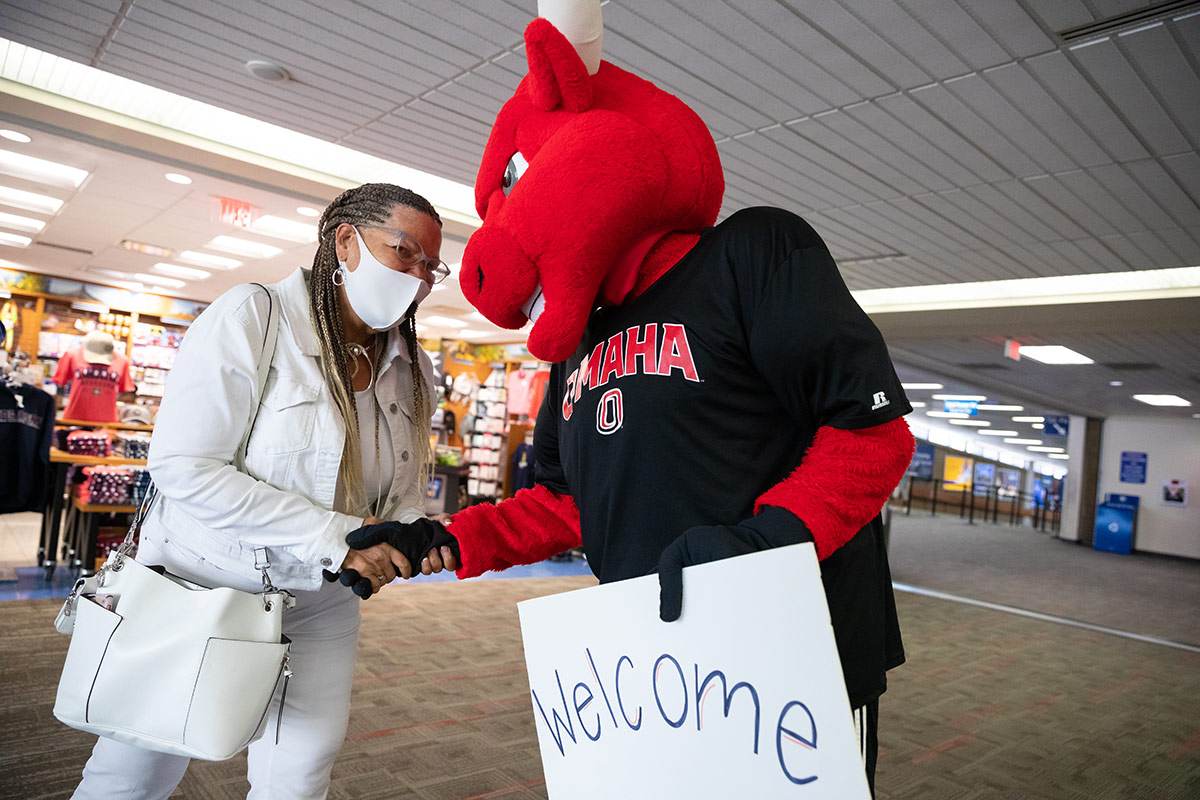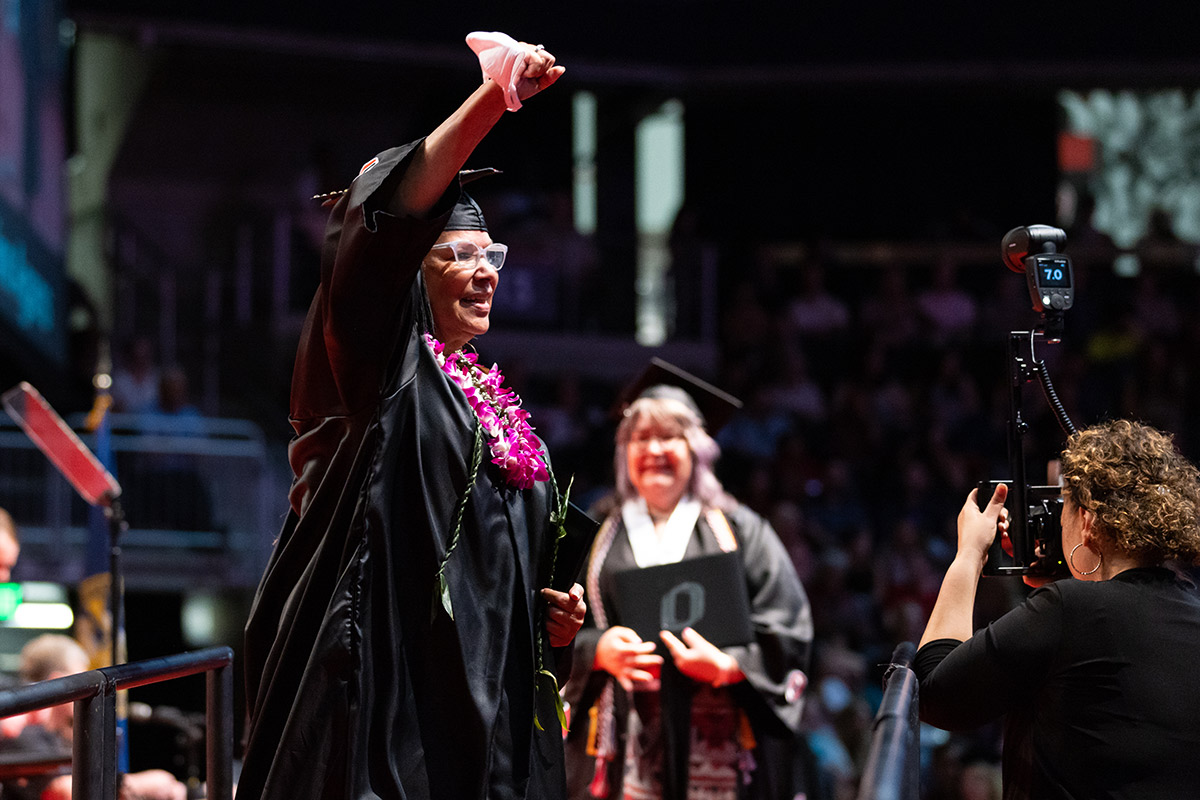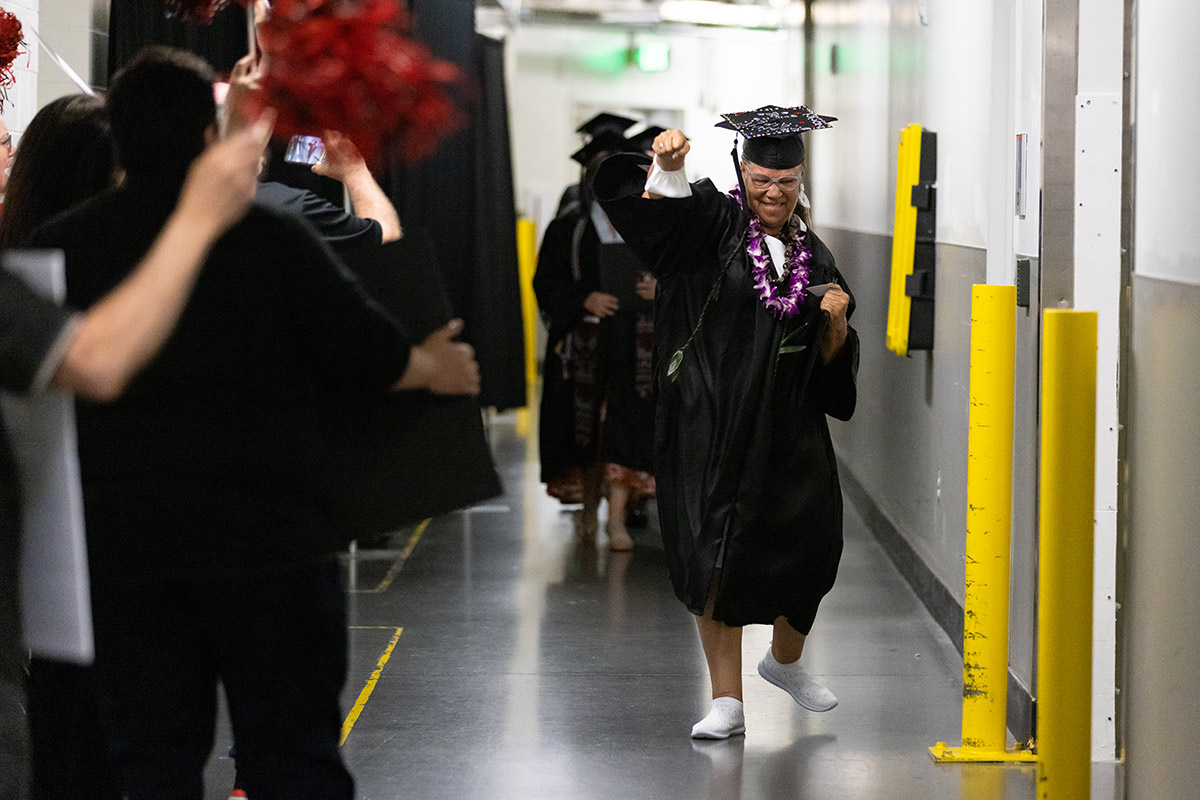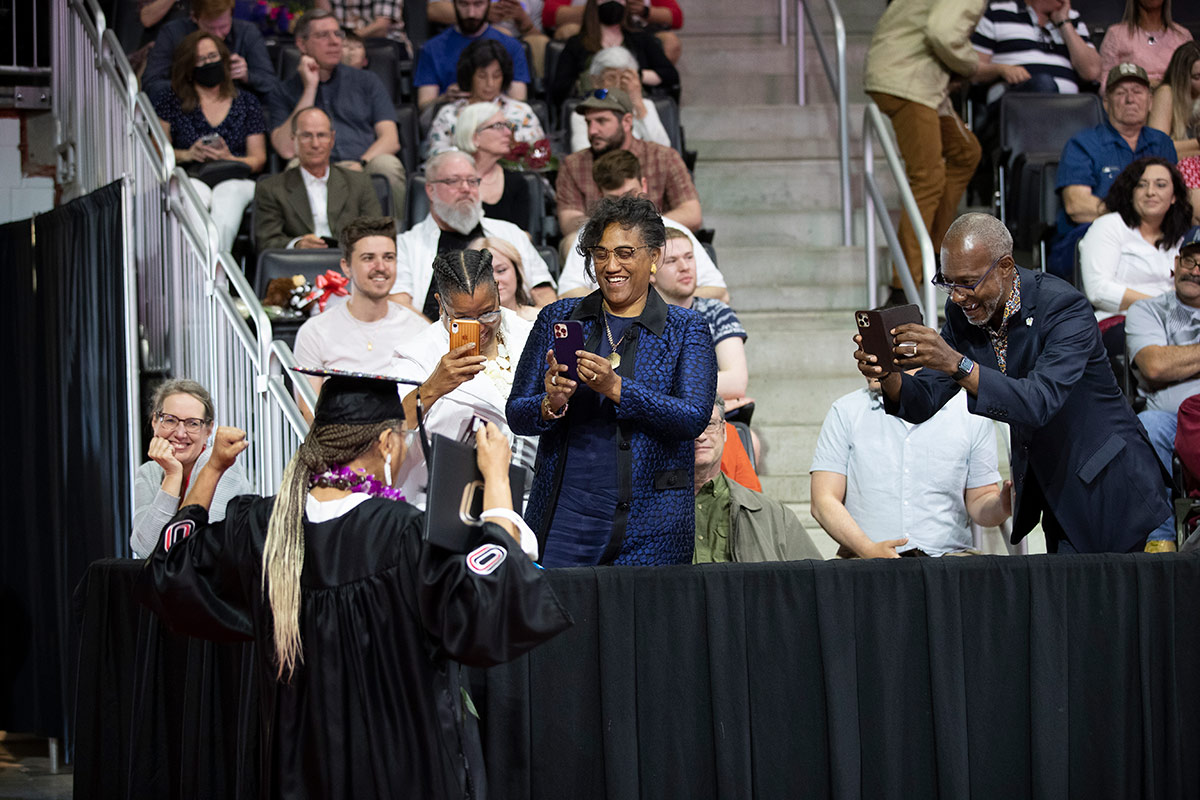 Madeline Adams is the author of her own story.
Out of all the chapters the 80-year-old started and completed in her lifetime, one remained unfinished: college graduate.
Adams enrolled at the University of Nebraska at Omaha – then Omaha University – in the 1960's but dropped out to raise a family.
"Life happened," she said.
After three children and career changes that took her from Missouri to Hawaii to Texas, retirement age had crept up on her. At every milestone she was a source of inspiration and perseverance to her children and great-grandchildren. Instead of sitting idle, her children returned the favor and inspired her to finish what she started so many years ago.
"I was through with school and my children encouraged me in these latter years – these curtain years: 'Momma, you're not going to be a couch potato,'" she said.
The nearly 1,000 miles that separated Madeline at her home in Galveston, Texas to UNO's campus proved not to be an obstacle. UNO's online courses made it easy for her to build on an associate's degree that she had earned years earlier to go at her own pace and eventually work toward a bachelor's in multidisciplinary studies with a specialization in criminal justice. It's a degree that will support her in her work with Court Appointed Special Advocates (CASA).
With her graduation cap decorated in bedazzled words read "Did It At 80" and "Granny Girl," a nickname her grandchildren gave her, she walked across the stage, diploma in hand, in front of nearly 1,500 of her peers to applause from her loved ones who made cross-country trips to celebrate the day with her.
It wasn't long before an interview she did with a local news station on graduation day caught on and became a national news story over the weekend, with syndication to more than 150 outlets from coast-to-coast. Her story serves as proof to thousands that it is never too late to finish what you start.
With all of the spotlights and fanfare, at the end of the day, it all came back to Adams and the choice she made to one more chapter to a close.
"I think I would thank myself that I made a decision and I stuck with it," she said. "I started out with the goal to put a period, and the period has been placed."
About the University of Nebraska at Omaha
Located in one of America's best cities to live, work and learn, the University of Nebraska at Omaha (UNO) is Nebraska's premier metropolitan university. With more than 15,000 students enrolled in 200-plus programs of study, UNO is recognized nationally for its online education, graduate education, military friendliness and community engagement efforts. Founded in 1908, UNO has served learners of all backgrounds for more than 100 years and is dedicated to another century of excellence both in the classroom and in the community.
Follow UNO on Facebook, Twitter (X), Instagram, TikTok, LinkedIn, and YouTube.