What They're Saying: Faculty and Students on Open Educational Resources
Not familiar with OER? You should be. It's a great way to reduce the costs of higher education through low-cost and no-cost course materials - including textbooks. Learn how you can get involved.
published: 2022/03/24
contact: Eva Burklund - Office of Strategic Marketing and Communications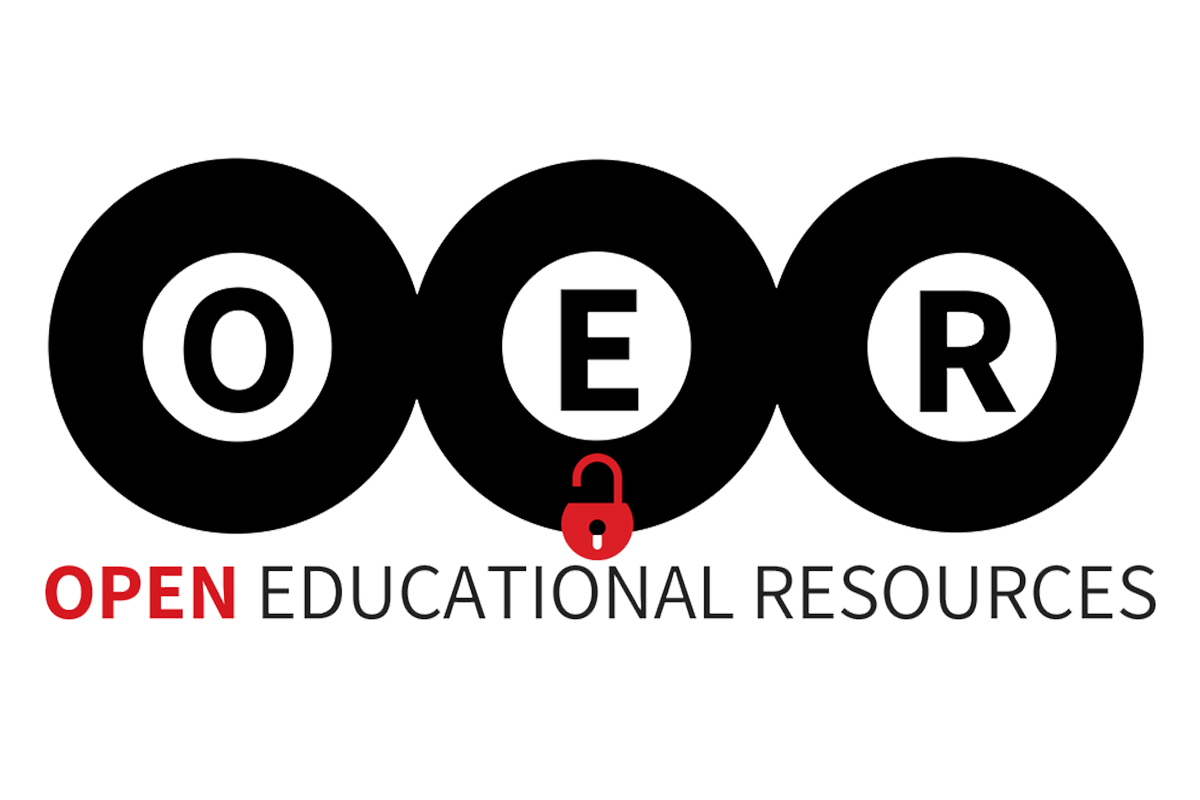 An all-too-common financial barrier in higher education can be the cost of textbooks.
As UNO continues to find ways to make college more affordable for students, the Open Educational Resources (OER) program, which limits or eliminates the need for UNO students to purchase textbooks and other course materials for their classes, has been slowly gaining steam – and showing impressive results.
Implementation of the OER program in UNO has saved students more than $2 million since it began. From the first grant cohort in Spring 2019 to January 2022, there have been 45 grants awarded with 54 faculty involved hailing from all colleges and 21 total departments. The grants awarded have totaled $84,000. There have been 12,705 students affected, saving an estimated $1.14 million
Even more exciting for the future is that beginning with the Spring 2022 semester, courses that are fully converted to no-cost or low-cost (less than $40) are tagged in UNO's online catalogue as a part of the Open Nebraska (ONE) initiative so that students can make more informed decisions about their classes.
Still not sure how you fit into the OER conversation? Here are some tips for faculty and for students as we look ahead to Fall 2022:


---

For Faculty From Faculty
Where to Start
A great first step is to visit the OER page on the Criss Library's Website to learn more about OER. If you want to talk to someone about converting your class, you can contact the campus OER Coordinator, Craig Finlay or your own subject specialists.
Resources for Converting
Both part-time and full-time faculty are welcome to apply for grants to convert classes. For a single section course, $1,000 to $2,500 can be awarded, for multi-section conversions on a larger scale, up to $10,000 may be awarded. You can find the grant rubric, application questions, and application advice here. To begin to convert, there is a Canvas page that can be used by anyone curious about finding open resources and beginning to construct an open resources course. More information about course development and funding opportunities can be found here.
Also, consider partnering with the UNO Bookstore to provide First-Day Access digitally to your students for required course materials.
What Faculty are Saying
"My students were very appreciative to not have the extra expense of a book. I've had three students tell me that they were less stressed about the start of the class knowing they weren't going to miss out on content because they hadn't gotten books yet. Another comment I've had was that they were more encouraged to attend every day since there wasn't a book to fall back on."
Gabrielle Tegeder, Ph. D., adjunct professor of geography at UNO.
"Students enjoy the topical materials such as podcasts and videos. With rapidly changing content, the textbook felt out of date and dry compared to the materials we are using now,"
Derek Babb, cybersecurity instructor at UNO.
"It's a no-cost resource that rivals any textbook review we have ever conducted. We reviewed dozens of OER options to find just the right one. In addition to the no-cost text, we incorporated additional chapters, articles, readings, videos, TED talks, and more."
Stephanie Larsen, a communication instructor and Fall 2021 Textbook Mavericks initiative honoree.


For Students From Students
Finding Low-Cost and No-Cost Classes
Since Spring 2022, students are able to find low-cost and no-cost courses while conducting a class search as they register each semester. Students can explore courses through MavLink by toggling the enrollment button in the menu and clicking class search. Students can also search for classes using the class search page on the UNO website. Remember: You can't enroll without using MavLink.
Once starting a class search using either MavLink or the UNO website, you can find low-cost and no-cost courses by toggling the "Program" option, clicking "Open Nebraska," and pushing the search button to see only low-cost and no-cost course options. During regular searches, you can also look in at the class attribute section where classes can be labeled "low cost," "no cost," or "Open Nebraska."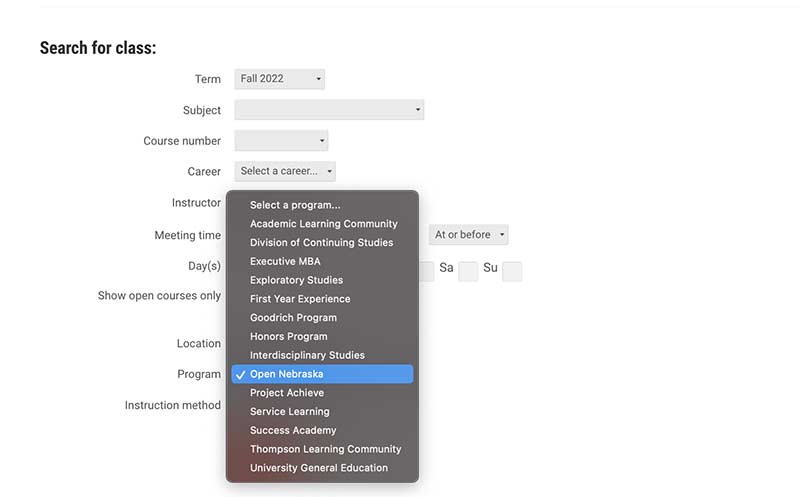 Tips for the Classroom
There are many different ways that professors may incorporate low-cost and no-cost resources. Depending on your class, you may have a free online textbook, access various resources online, or use a combination of the two.
Julia Ehlers, a student who took an OER public speaking course in the fall, recommends accessing the materials early on so that you can get the most out of a class right away. She also recommends asking professors for help or information if you have a question, concern, or problem.
"I thought the setup of the free textbook and resources was excellent for public speaking … I've been in classes before where what the teacher does for the lessons doesn't align at all with the textbook, and this was not that – it made it a lot easier to understand the material when it was available to me in multiple forms.
Thoughts From Other Students
"I usually end up wasting money buying expensive books that are rarely used for a class. I would say that having no material needed or low-cost materials is better than expensive books. I have to work full time to get through school. Not having expensive textbooks to buy saves me money that can be used to pay bills. I would rather take a class with free or low-cost materials. Being a full-time student is hard, this is one way to make it a little easier."
"I feel like free/low-cost materials leads to a higher quality of learning than traditional textbooks. It allows the class to be more creative and truly grasp the concepts that we are trying to learn through real world examples and projects."
About the University of Nebraska at Omaha
Located in one of America's best cities to live, work and learn, the University of Nebraska at Omaha (UNO) is Nebraska's premier metropolitan university. With more than 15,000 students enrolled in 200-plus programs of study, UNO is recognized nationally for its online education, graduate education, military friendliness and community engagement efforts. Founded in 1908, UNO has served learners of all backgrounds for more than 100 years and is dedicated to another century of excellence both in the classroom and in the community.
Follow UNO on Facebook, Twitter, Instagram, TikTok, LinkedIn, and YouTube.