Flag Lowering for Bob Whitehouse
The UNO flag will be lowered Friday, Jan. 28, in memory of University of Nebraska Board of Regent and UNO alumnus Bob Whitehouse, who passed away on Saturday, Jan. 22, at the age of 77.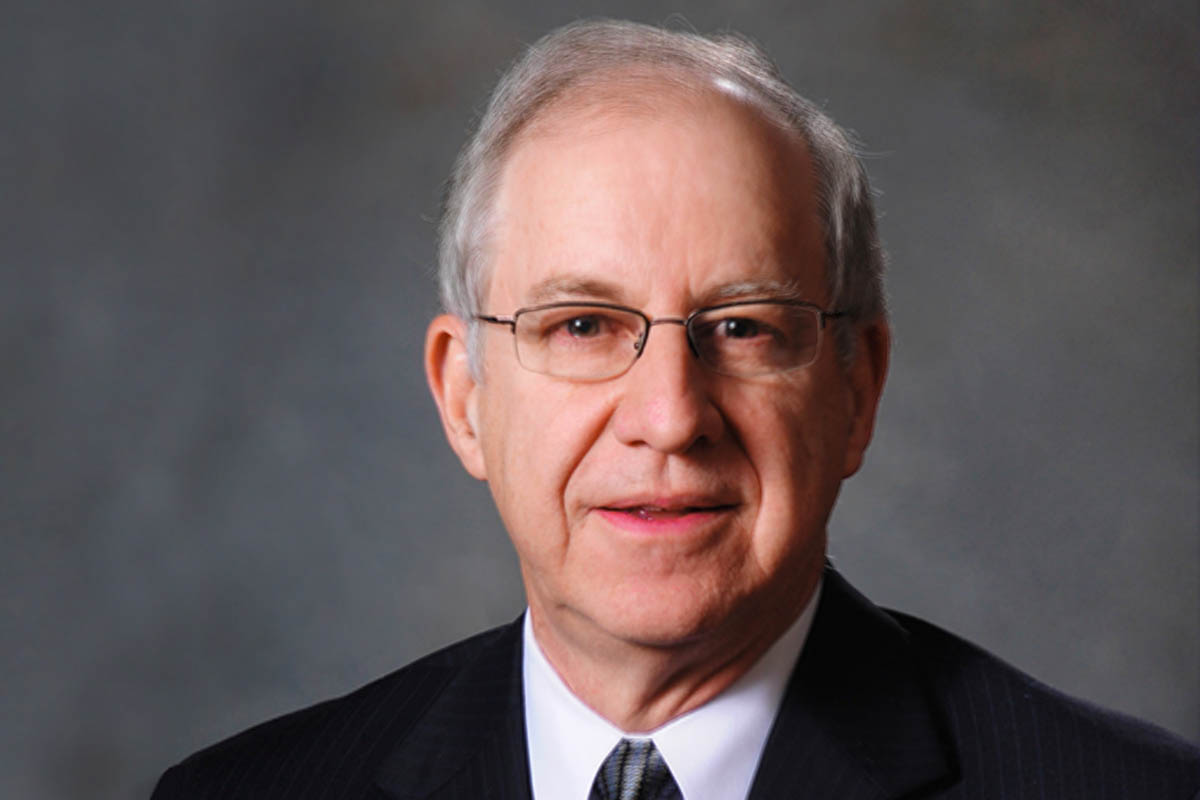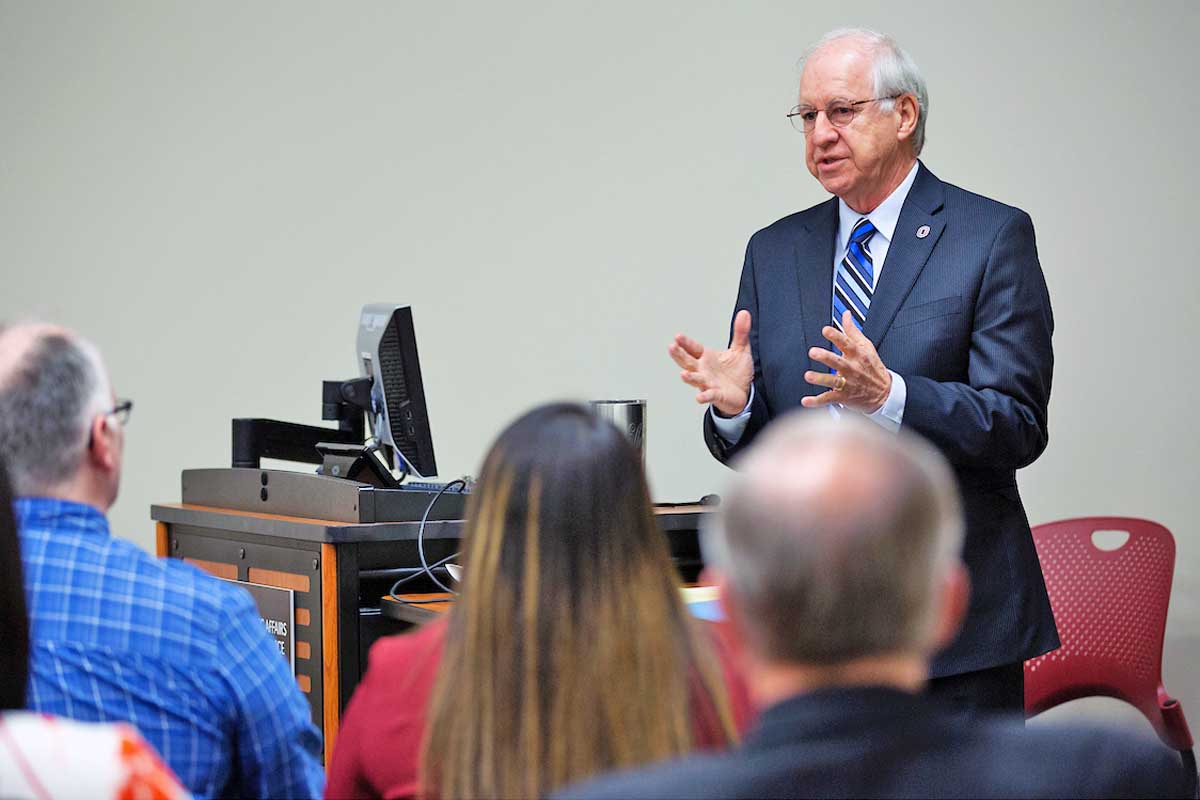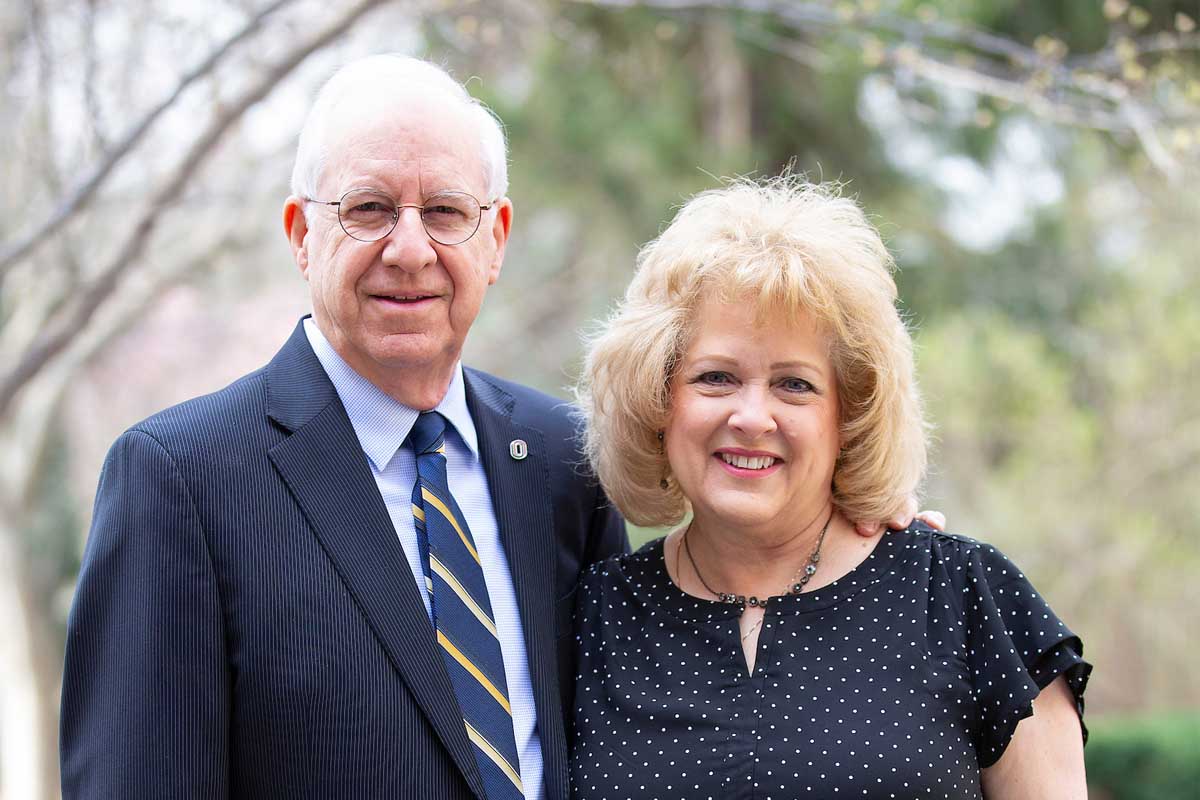 The UNO flag will be lowered on Friday, Jan. 28, in honor of Robert "Bob" Whitehouse, a UNO alumnus and Regent Emeritus of the University of Nebraska Board of Regents. Whitehouse, who served as a Regent for more than a decade, passed away on Saturday, Jan. 22, at the age of 77.
Earning his master's degree in secondary school administration from UNO 1971, Whitehouse remained engaged with the campus during his 47-year career as a local educator and advocate for student access, educational affordability, and academic research programs.
"It would be an understatement to say Regent Whitehouse put students first," UNO Chancellor Joanne Li, Ph.D., CFA, said. "He truly went above and beyond in his commitment to creating educational opportunities for students of all ages by building coalitions of civic, academic, governmental, and business leaders to create a culture of support for students across the entire state of Nebraska."
Beginning as a teacher and coach at Omaha Central High School in 1967, Whitehouse later served in various administrative posts at Omaha South High School, including as assistant principal, before becoming principal of Bryan Middle School in 1983. He held that post until 1987 when he became principal of Bryan High School – a position he served in for 13 years before retiring in 2000.
After his retirement, Whitehouse became an active member of the UNO faculty as an adjunct professor in the College of Education (now College of Education, Health, and Human Sciences) before being elected to the University of Nebraska Board of Regents in 2006 and remained a Regent, serving twice as chairman, until stepping down in 2018.
"Bob was a public servant in every sense of the word," NU System President Ted Carter said. "In each of his many roles – teacher, coach, principal, regent, volunteer – he approached every task with the singular goal of making a positive difference for students and our communities."
Whitehouse was recognized for his accomplishments across the city, state, and UNO campus. He earned the UNO Alumni Association's Citation for Alumni Achievement in 2007 and was presented an Award of Distinction in 2019 by UNO's College of Education, Health, and Human Sciences. In addition, he was a supporter of UNO's Certified Public Manager program, often attending graduations to congratulate newly accredited civil servants. He was also a dedicated fan of Omaha Athletics, often a regular at Maverick hockey and basketball games.
Whitehouse was also inducted into the Nebraska High School Sports Hall of Fame in 2018, having twice served as president of the organization's Board of Directors. He had previously been inducted into the Omaha Public Schools Hall of Fame and the National Interscholastic Athletic Administrators Hall of Fame. He was a Hall of Fame athlete at Bellevue High School and Kearney State College, now the University of Nebraska at Kearney, where he played basketball and ran track and field. Whitehouse scored 705 career points for the Loper basketball team and was an All-American long jumper for four years.
Whitehouse was preceded in death by parents, Bob and Dot Whitehouse; brother, Ed Whitehouse. He is survived by wife of 37 years, Kim; children: Stacey, Todd (Jennifer), and Taylor; and four grandchildren: Hannah, Jack, Sophee, and Sam.
A visitation for Whitehouse will be held at UNO's Thompson Alumni Center on Saturday, Jan. 29, from 2 – 4 P.M. with a memorial service to follow. A live broadcast of the Memorial Service will be available at www.heafeyheafey.com.
The Maverick community sends its condolences, as well as its immense gratitude, to the entire Whitehouse family during this difficult time.
About the University of Nebraska at Omaha
Located in one of America's best cities to live, work and learn, the University of Nebraska at Omaha (UNO) is Nebraska's premier metropolitan university. With more than 15,000 students enrolled in 200-plus programs of study, UNO is recognized nationally for its online education, graduate education, military friendliness and community engagement efforts. Founded in 1908, UNO has served learners of all backgrounds for more than 100 years and is dedicated to another century of excellence both in the classroom and in the community.
Follow UNO on Facebook, Twitter, Instagram, TikTok, LinkedIn, and YouTube.