The Role of U.S. Diversity in General Education Requirements
Diversity is an important aspect of a student's educational experience. A new subcommittee focused on General Education requirements at UNO needs your help to shape what "U.S. Diversity" should look like.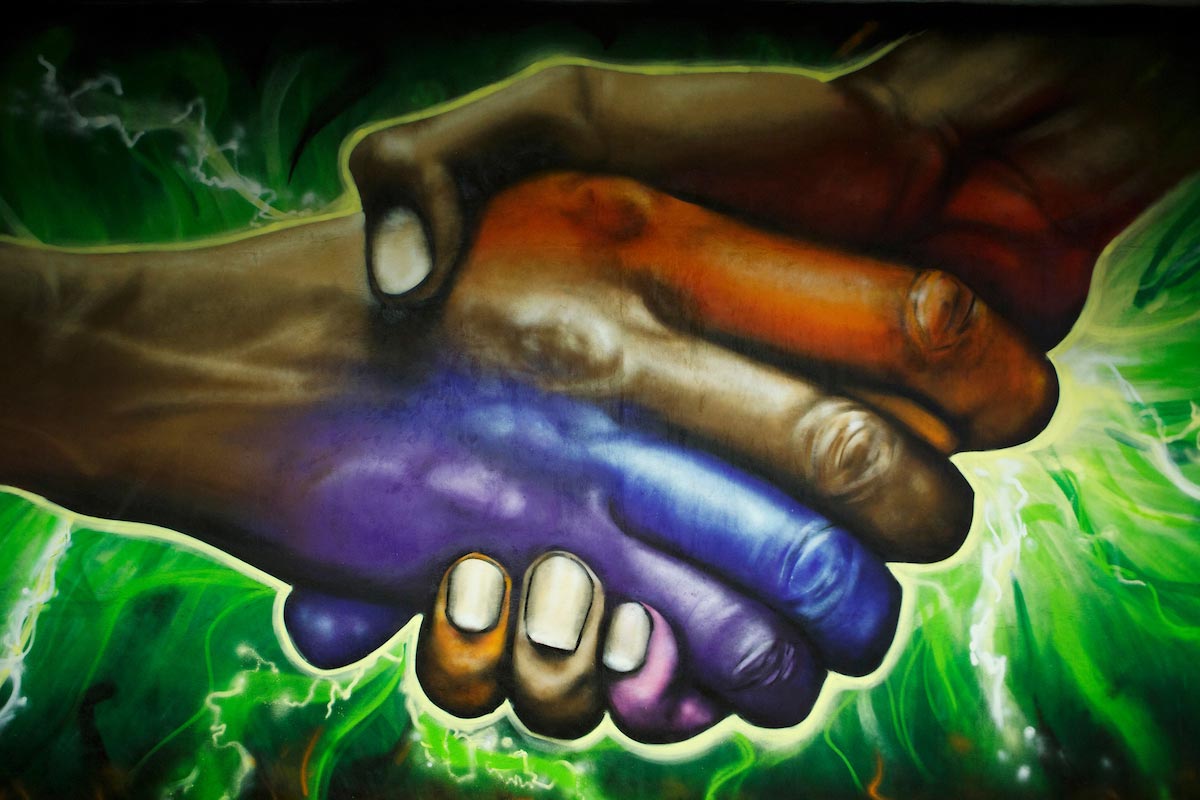 One of the most important benefits of pursuing a higher education degree is the opportunity to be exposed to diverse perspectives and experiences.
That is why UNO's Office of General Education is encouraging all students, faculty, and staff to remind themselves of the diversity requirements students must meet in order to complete their degree: U.S. Diversity and Global Diversity.
Students must take one three-credit course that meets the qualifications of each respective category. And, while many may be familiar with what global diversity entails, it can sometimes be harder to know what is meant by U.S. Diversity.
In short, U.S. Diversity focuses on significant cultural, economic, historical, political, and/or sociological aspects of one or more underrepresented groups in the United States.
See a list of approved courses that meet the U.S. Diversity Requirement
In the wake of widespread civil unrest across the country this year, the Office of General Education has brought together a new U.S. Diversity subcommittee to help evaluate and make recommendations for what changes – if any – may need to be made to best represent the cultures, histories, and experiences occurring right now in the country.
The subcommittee, which consists of students, faculty, and staff from across campus, has recently developed a campus-wide survey to help identify and assess needs within the U.S. Diversity requirement.
All submissions will be collected by Nov. 30 with results and next steps planned to be shared with campus in January 2021.
In addition to the survey, members of the U.S. Diversity subcommittee are open to suggestions and ideas from the campus community that they can bring back to the larger group. If there is an idea you would like to share, don't hesitate to reach out to one of these subcommittee members:
Lyn Holley, College of Public Affairs and Community Service
Herb Thompson, College of Communication, Fine Arts, and Media
Alexandria Mitchell, Student Diversity, Equity, and Inclusion Committee
Maeve Hemmer, Student Diversity, Equity, and Inclusion Committee
Jabin Moore, Student Body President/Student Regent
Huai-Mei Furman, College of Education, Health, and Human Sciences
Melanie Bloom, College of Arts and Sciences
Tammi Owens, UNO Libraries
Matt Tracy, Office of General Education
Destynie Sewell, College of Business Administration
Barbara Hewins-Maroney, College of Public Affairs and Community Service
Julie Dierberger, UNO Service Learning Academy
Any other General Education questions, or questions about UNO's Global Diversity requirement can be sent to Matt Tracy, mtracy@unomaha.edu.
About the University of Nebraska at Omaha
Located in one of America's best cities to live, work and learn, the University of Nebraska at Omaha (UNO) is Nebraska's premier metropolitan university. With more than 15,000 students enrolled in 200-plus programs of study, UNO is recognized nationally for its online education, graduate education, military friendliness and community engagement efforts. Founded in 1908, UNO has served learners of all backgrounds for more than 100 years and is dedicated to another century of excellence both in the classroom and in the community.
Become a fan of UNO on Facebook and follow UNO's Twitter updates. 
Contact Us
If you have a story idea, news tip, or other question, please email the UNO News team at unonews@unomaha.edu.