Ready to get started? Here is what you need to know and need to do.
After you are admitted and have your Form I-20, go here to learn about the Student and Exchange Visitor Information System (SEVIS) and pay the SEVIS fee to the U.S. government. This is required before you go for a visa appointment.
Obtain a Visa
As soon as you pay the SEVIS fee, schedule an appointment with the nearest U.S. Embassy or Consulate.
Check with the U.S. Embassy or Consulate about specific requirements for obtaining your visa.
F and J students must print their I-901 SEVIS Fee payment receipt and present it as proof of payment at their visa interview and when entering the United States at a U.S. port of entry.
You may not use an email notice as proof of payment.
Fall 2022 International New Student Orientation
All new international students, including those transferring from another U.S. school and those moving from ILUNO to UNO, must participate in International Student Orientation. International Orientation features two parts: 1) an online orientation course in your Canvas account and 2) an in-person orientation event. Please register for orientation in MavLINK.
How to Register for International Orientation (available late May 2022)
In MavLINK, click on the "Orientation Signup" link found on the left-hand side of the home page in the Admissions drop-down menu. The orientation registration form will pop up in a separate window.
Review your personal information before completing the form.
Follow the instructions for international orientation registration.
In-person Orientation Event - The orientation event will take place Friday, August 19. Check your email for more information.
For Questions about Orientation, email orientation@unomaha.edu
Additional Events:
19 August - 1 PM - 4 PM - open a bank account with First National Bank on-campus. Bring your Form I-20 or DS-2019, passport, and visa and know your U.S. address and cell phone number. No deposits will be received. Sign up required - check your email for sign up information.
19 August - 4 PM to 7 PM - shopping trip to a discount shopping center. Time and location details will be included in orientation emails closer to the start of the semester.
For help navigating Dodge Campus, view this map.
20 August - Details for the trip to Omaha's Henry Doorly Zoo will be sent to you later in the summer.
If you are an ILUNO student, please go to Getting Started in ILUNO for your Orientation information.
---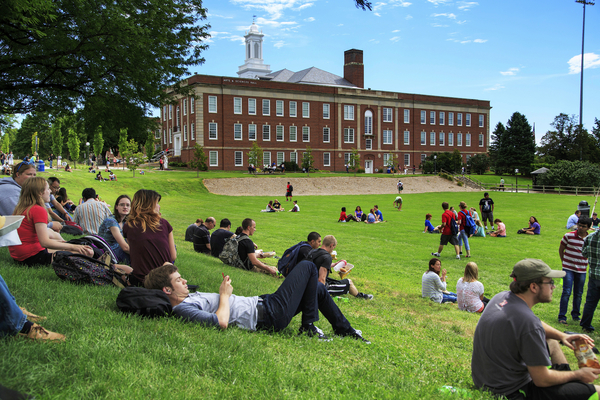 Enroll in Classes - Academic Advising
All international students are now able to enroll in classes in MavLINK. Before you enroll, however, you should connect with your academic advisor. Your academic advisor will be able to tell you which classes you should enroll in for your first semester and help create a plan for success during your time at UNO. Advisors are currently offering appointments via phone or video conference.
If you are an undergraduate student, you will need to schedule an appointment with an academic advisor. View this website to find the contact information for academic advisors from your program or area of study.
If you are a graduate student, you should contact your graduate program advisor or the Office of Graduate Studies for advising assistance.

After contacting your advisor, you should enroll in classes as soon as possible to ensure that you get your first choices. Please remember that you must enroll in twelve (12) credit hours per semester as an undergraduate student and nine (9) credit hours per semester as an undergraduate student.

J-1 Exchange Students should contact Education Abroad for course enrollment.
---
Undergraduate Students - English and math placement exams are required for all new undergraduate international students, unless students have credit at another U.S. college or university. If you have English or math transfer credit from another U.S. institution, please contact your academic advisor to see if you need to take the placement exams.
Learn more about Math course placement here. Your advisor will also provide guidance on Math course selection.
This webpage provides instructions for how to register and take the English Placement and Proficiency Exam (EPPE).
Graduate Students - Taking the English Placement and Proficiency Exam (EPPE) is required for all Master of Business Administration (MBA) students. Other graduate students should check with their academic advisors for program requirements.
UNO has many options for on-campus housing on both the Dodge and Scott campuses. More information about housing can be obtained on the UNO Housing and Residence Life website.

If you wish to apply for on-campus housing, do not delay. Students are encouraged to apply as early as possible. Apply for housing through your MavLINK account.
If you wish to look for off-campus housing, learn about other housing options.
---
Transportation from Eppley Airfield Omaha (OMA)
UNO Sponsored Airport Pickup
UNO can only offer airport pickup for those students living on the UNO campus. We are unable to provide service to other parts of the Omaha area. Airport pickup assistance is available for students on January 18th from 8:00 - 22:00 (CDT) and January 19th from 8:00 - 22:00 (CDT). Sign up here before January 7.
Questions about airport pickup can be sent via email to the Office of Undergraduate Admissions at unoadmissions@unomaha.edu.
Omaha Taxi Service
If you live off-campus, or arrive on a day other than the designated date for airport pickup, there are options available to you such as Uber, Lyft, and taxi services to get you between the airport and your housing.
---
Health Insurance Requirement
All international students and scholars on F or J visas are required to be enrolled in the UNO Health Insurance Policy.
The charge will be added to your tuition and fees bill.
Students sponsored by their home country's government with a current financial guarantee on file at UNO that extends through the end of the semester will not be assessed insurance fees and do not need to request a waiver.
Waivers will only be reviewed for students who have a US-based employer plan.
Waiver Information:
Waivers are difficult to obtain. They are only available to students who are eligible and the non-UNO policy must contain the following:
Must be U.S. based carrier that pay for care in Nebraska

Deductible must be $500 or less

Unlimited major medical coverage including pre-existing conditions

Unlimited medical evacuation and repatriation coverage

Meets or exceeds Affordable Care Act requirements

Coverage premium must be paid in full for the entire semester.
Policy Review:
Each policy will be individually reviewed before a waiver is granted and must be submitted through the portal on MavLINK.
Note: Please disable pop-up blockers and check your UNO email to ensure that your transmission has been successfully sent.
J1 Visa Exchange Students Studying as Visiting Non-Degree Students: Reference the email sent to you by the Education Abroad Office providing Health Insurance Policy information.
For more information, please visit Nebraska Medicine - UNO Health Center.
IMPORTANT NOTICE: ILUNO students on F and J visas pay for UNO-required health insurance each session. Since health insurance coverage starts on the first day of orientation, students should purchase their own medical insurance to cover travel and dates before orientation begins.
---
Proof of MMR (Measles, Mumps, Rubella) Immunization and Tuberculosis (TB) Screening Requirements
UNO requires all students, including international students and scholars, to provide immunization records in English from your doctor or hospital showing two Measles, Mumps, and Rubella (MMR) shots or a blood test report from a laboratory or doctor showing you are immune. A measles titer is a blood draw that measures the presence and amount of antibodies in the blood, which can indicate immunity to the disease. We recommend getting these immunizations in your home country. If you do not bring these immunization records signed by your home country physician, you must have the first dose of the immunization immediately upon arrival (after quarantine). The second dose must be given 30 days later. You will not be allowed to continue taking classes if this requirement is not met. This policy includes all UNO students, intensive English students in the ILUNO program and IPD students.
In addition, UNO requires all international students and scholars to complete a tuberculosis (TB) test at the Nebraska Medicine - UNO Health Center upon arrival (after quarantine).
To visit the Nebraska Medicine - UNO Health Center in 102 Health and Kinesiology (H&K) on UNO's Dodge Campus for the MMR vaccines or the measles titer or the TB screening, an appointment is required. Call 402.554.2374 to schedule an appointment. There will be charges for your visits, which are covered under the UnitedHealthcare StudentResources plan.
For more information about these health requirements, visit Nebraska Medicine - UNO Health Center.
---
Navigating Technology
All students enrolled at UNO are given a UNO email account. Access Microsoft's Home Page to begin using your UNO MS365 Account which includes your student email and calendar, and MS365 applications such as OneDrive and Microsoft Office. Learn more here. Log in using your NetID and password.
For help finding your NetID or setting your password, view this video or follow the steps in this tutorial.
It is important to check your UNO email account regularly. Important academic and billing information as well as emails from International Programs and advising information will be emailed to your UNO email account.
How to Report to International Advising upon Arrival
Let us know that you arrived in Omaha by completing the Check-In and New Student Compliance e-forms in iGlobal: https://iglobal.nebraska.edu. This is where you will upload a copy of your I-20 or DS-2019, passport, visa, and I-94 for International Advising to review before activating your SEVIS record. Update your local/current address in MavLINK.
Students transferring from another school in the United States should do the e-form requesting a transfer I-20 and students changing programs at UNO should do the e-form to request an I-20 showing their change of educational level. These should be done before the semester starts or within the first two weeks of classes.
As we approach the fall semester and the return to campus, please make note that our office requires scheduled appointments and follows social distancing guidelines. Please check your email regularly for important updates and requirements. We look forward to welcoming you to UNO and Omaha!
---
Your MavCARD can be used for accessing parking garages, checking out items at the library, purchasing food or copy services, and receiving discounts at merchants that cater to students.
Learn more about MavCARD Services.
---
For Students Planning to Work on Campus
If you are enrolled full-time, hold an F-1 or J-1 visa, and have an on-campus employment offer, you can apply for a Social Security number.
You may request a letter from our office for the Social Security Administration by completing the appropriate letter request e-form in iGlobal. You will need to upload an offer letter signed by your employer and on university letterhead. An advisor will give you next steps.
New international students who recently entered the U.S. with an "initial" form I-20 must wait at least 10 days from the date of entry to apply for a number. A receipt from the Social Security office is required to begin work. In addition, new students must be registered in SEVIS for at least 48 hours before going to the Social Security office.
---
For Students with Disabilities
Students with disabilities may request accommodations to ensure equal access to courses, programs, and activities. Please contact UNO's Accessibility Services Center (ACS):
Phone: 402.554.2872
TTY 1.402.554.3799
Learn more Accessibility Services and Requesting Accomodations