Ready to get started? Here is what you need to know and need to do.
After you are admitted, pay the SEVIS fee to the U.S. government and read the reporting requirements in SEVIS & Immigration.
New Fees Will Be Implemented June 2019

The U.S. Department of Homeland Security (DHS) has finalized changes to the fees charged by SEVP to international students, exchange visitors and SEVP-certified schools. The new fees will take effect 12 a.m. EDT on June 24, 2019. The I-901 SEVIS Fee for F and M international students will increase from $200 to $350.

The SEVIS Fee for J exchange visitors will increase from $180 to $220.

Students: Here's Where You Can Pay the I-901 SEVIS Fee

Regulation requires all prospective F and M students to pay the I-901 Student and Exchange Visitor Information System (SEVIS) Fee before the U.S. Department of State issues a student visa. Read this Study in the States blog to learn more about potential scams and where to properly pay the I-901 SEVIS Fee.
---
If you plan to live on campus, submit a housing application for Maverick Village, University Village, Scott Village, Scott Court, or Scott Hall. Students are encouraged to apply as early as possible. For additional information and to apply, visit housing.unomaha.edu.
Or learn about other housing options.
---
Orientation
Orientation is mandatory for all new international students, including those transferring from another US school and those moving from ILUNO to UNO. If you are an ILUNO student, please go to Getting Started in ILUNO for your Orientation information.
Fall 2020 International Student Orientation

Tuesday, 18 August - Saturday, 22 August
Please plan to arrive no later than Tuesday, 18 August. New international student orientation will take place on the following days:
Tuesday, 18 August – Math and English Placement Exams for undergraduate and some graduate students. If you are not certain if these exams are required, please contact your Academic Advisor. On 18 August, check-in with photo I.D. at UNO Kayser Hall 5th floor at 10:30 a.m.
Wednesday and Thursday, 19 and 20 August – International students should plan to attend orientation on both days from 10:00 a.m to 3:00 p.m.
Saturday, 22 August – Trip for new students to Omaha's Henry Doorly Zoo (10:15 a.m. - 3:30 p.m.). Transportation will be provided from University Village and Scott Village residence halls.
Topics to be discussed:
Welcome & Introduction to UNO and Omaha
Immigration regulations for F-1 and J-1 students
Culture Shock
Omaha and campus transportation
Academic Integrity
Public Safety
Technology Training
Academic Success
Health and Wellness
Title IX
And more...
You will receive more information by email about orientation and how to sign up.
---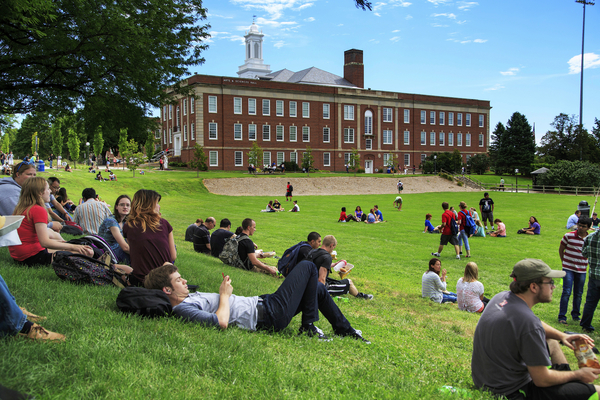 All undergraduate students and graduate MBA students must take the English Placement and Proficiency Exam (EPPE). Undergraduate students may also need to take the Algebra and Calculus COMPASS placement exams. 
Other graduate students, and those with transfer credit, should consult with their academic advisors about placement exam requirements. Placement exams will be offered during orientation. You will receive an email regarding placement exam information and how to sign up for these exams.
---
Transportation from Eppley Airfield Omaha (OMA)
UNO Sponsored Airport Pickup
Monday and Tuesday, 17-18 August 2020
8 A.M. - 10 P.M.
Airport pickups are available during the times indicated above and will bring students to the UNO campus. Information on how to request an airport pickup will be email to you. Any students arriving before or after these dates must arrange for their own transportation from the airport. If arriving earlier than 17-18 August for on-campus housing, a hotel stay will be needed.
Omaha Taxi Service
If you do not request a pickup, you can use a local taxi service. A taxi to UNO's campus may cost upwards of $30. Omaha Taxi Cabs can be reached by calling 402.292.2222.
Depending on your arrival time, you may need to stay in a hotel. UNO has rates at certain Omaha hotels. You can find a list of those hotels on the Housing and Residence Life website. Make sure you request the special UNO rate. Expect to pay about $90 to $120, including tax for your room.
---
Health Insurance requirements
All UNO international students will be required to be enrolled in the UNO sponsored Health and Dental Insurance plan. Waivers will only be reviewed for students who have an active financial guarantee, a U.S. based employer plan, or ISEP or other official exchange program.
For more information, please visit Nebraska Medicine - UNO Health Center.
---
UNO requires all students, including international students, to provide proof of the Measles, Mumps, and Rubeola (MMR) immunization upon arrival and before classes begin. We recommend getting this immunization in your home country. If needed, you can get the immunization at the Nebraska Medicine - UNO Health Center upon arrival. The cost is included in your UNO health insurance policy.
If you do not bring these immunization records signed by your home country physician, you must have the first dose of the immunization immediately upon arrival. The second dose must be given 30 days later. You will not be allowed to continue taking classes if this requirement is not met. This policy includes all UNO students, intensive English students in the ILUNO program and IPD students. 
In addition, UNO requires all international students to do the a tuberculosis test upon arrival. This test will be given at the Nebraska Medicine - UNO Health Center on Mondays, Tuesdays, and Wednesdays. 
For more information visit Nebraska Medicine - UNO Health Center.
---
Contact your academic advisor
All students in a degree program must visit with an academic advisor to select and register for classes each semester. Your advisor will assist you in building your class schedule. Don't know who your academic advisor is? Find your Academic Advisor by College.
You may contact an academic advisor about your class selection by e-mail or telephone prior to arrival. If you are unable to do this, please make an appointment with your advisor immediately upon arrival. Transfer students should bring unofficial copies of transcripts from prior institutions to the advising appointment.
---
Choose and enroll in classes online with MavLINK. Your NU ID and password are needed to enroll in classes. Check the earliest date you can register and view class schedules by logging into MavLINK.
Read more about course registration at registrar.unomaha.edu.
---
Your eight-digit NU ID number and password, established during the application process, enable you to access many online services at UNO and to log in to MavLINK.
Check out the to-do list for any outstanding items that are required prior to enrollment
Register for classes
View grades and course schedules
Pay tuition
and much more
---
Activate your e-mail account
All students enrolled in classes at UNO have a gmav email account. Important academic and business information including your Student Accounts billing statement are e-mailed to students. You will also receive important e-mails from International Admissions and Advising. To learn how to access and use your UNO gmav account, go to mail.unomaha.edu.
---
Request a final transcript
If you are currently enrolled in school, please request a final transcript after you have finished your final courses and bring it with you to UNO.
---
Report to the International Advising office upon arrival
This is an important SEVIS requirement. Please bring your immigration documents to our office upon arrival so that we can photocopy them. This includes your Form I-20 or DS-2019, passport, visa, and Form I-94. We will also need your local address. Students transferring from another school or changing programs at UNO will need to make an appointment with an international student advisor within 15 days of the start of classes to get a new form I-20.
The International Advising office is located in 241 Arts & Sciences Hall.
---
After you have enrolled in classes and arrived on campus, you should get your MavCARD, which can be used for accessing parking garages, checking out items at the library, purchasing food or copy services, and receiving discounts at merchants that cater to students. MavCARDs are issued in the Business Office on the second floor of the Milo Bail Student Center. Bring your passport or other photo identification with you.
Learn more about MavCARD Services.
---
For Students Planning to Work on Campus
If you are enrolled full-time, hold an F-1 or J-1 visa, and have an on-campus job offer, you can apply for a Social Security number. New international students who recently entered the U.S. with an "initial" form I-20 must wait at least 10 days from the date of entry to apply for a number. A receipt from the Social Security office is required to begin work.
In addition, new students must be registered in SEVIS for at least 48 hours before going to the Social Security office. Students must present proof of a job offer from a UNO employer in the form of a letter written on university letterhead, and a letter authorizing such employment from an international advisor. Expect to wait two days for the letter after requesting it.
---
For Students with Disabilities
Students with disabilities may request accommodations to ensure equal access to courses, programs, and activities. Please contact UNO's Accessibility Services Center (ACS):
Phone: 402.554.2872
TTY 1.402.554.3799
Learn more Accessibility Services and Requesting Accomodations